Martin Hedmark: A Modern Swedish Architect in America, a lecture by Eric Inman Daum, AIA
Hosted by the New England Chapter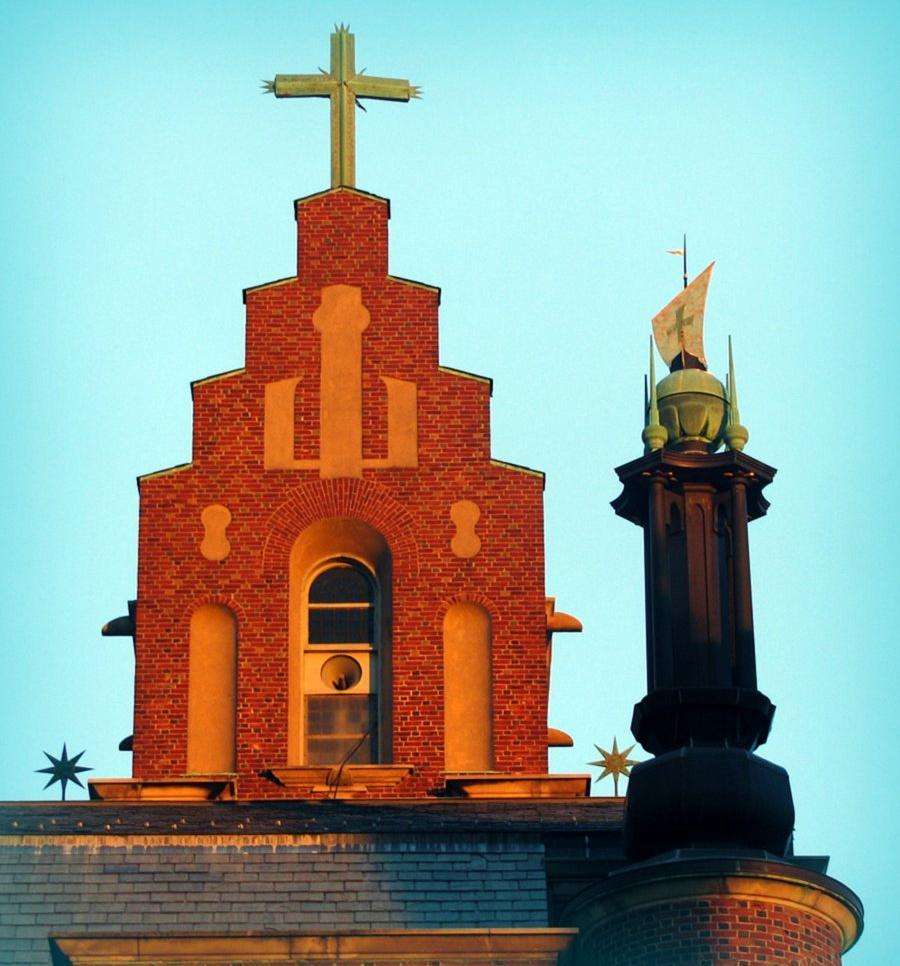 Martin Hedmark was a young Swedish architect who came to the United States in late 1924 to launch his career, primarily as an ecclesiastical architect for Swedish congregations and cultural institutions in America. His first commission was for Gloria Dei Lutheran Church in Providence. This unique building is an expression of two distinct early 20th Century Nordic architectural styles, the first, National Romantism was being supplanted by the second, Nordic Classicism, or Swedish Grace, around the time that Hedmark emigrated to the U.S. This lecture by Massachusetts architect Eric Inman Daum, will explore in depth Hedmark's designs for Gloria Dei and touch upon other projects in New York, Worcester, Philadelphia and suburban New Jersey.
Daum, founding president of the New England Chapter of the Institute of Classical Architecture and Art and a current board member, will discuss how these two Early Modern architectural styles exhibited in Hedmark's work drew upon Swedish architectural history to address the demands of an increasingly industrialized and urbanized Sweden. Just as the Postmodern architects of the 1980s turned to History and ornament as a reaction to the corporate austerity of Mid-Century Modernism, the Nordic Classicists sought to reconcile their native architectural traditions with a developing modern state.
Eric Inman Daum is a Registered Architect in the Commonwealth of Massachusetts, and the States of New York, Connecticut, and Rhode Island. He received his Master of Architecture from the Graduate School of Design at Harvard University and a Bachelor's Degree from Columbia University in History and Urban Studies.
He established his own practice in 2017 and is a former partner at Merrimack Design Architects, LLC. He currently sits on the Board of the New England Chapter of the Institute of Classical Architecture and Art having served as President of the chapter from 2005 through 2009. He has taught design at the Boston Architectural College and has lectured at Build Boston, The Traditional Building Conference, and at the Institute of Classical Architecture and Classical America in New York. Daum was featured on WCVB's "Chronicle" in 2006 discussing great contemporary architecture in Boston as an advocate for the city's rich architectural heritage.
Prior to joining Merrimack Design, Eric served as Design Director at The Classic Group in Lexington. During his apprenticeships, Eric also worked in the offices of Graham Gund Architects in Cambridge, Ferguson, Murray and Shamamian Architects and Kohn Pedersen Fox in New York, and for noted American Classicist John Blatteau Associates in Philadelphia.
Mr. Daum lives in Andover, Massachusetts where he has served on the Design Review Board since 2010.
This event is hosted by an ICAA Chapter. Please check the Chapter website or contact the Chapter directly, for the most up-to-date details including dates, times, and pricing.

Registration
ICAA Members & General Public
Free with RSVP