Sketching Benedict Saturday: The Weckbaugh House
Hosted by the Rocky Mountain Chapter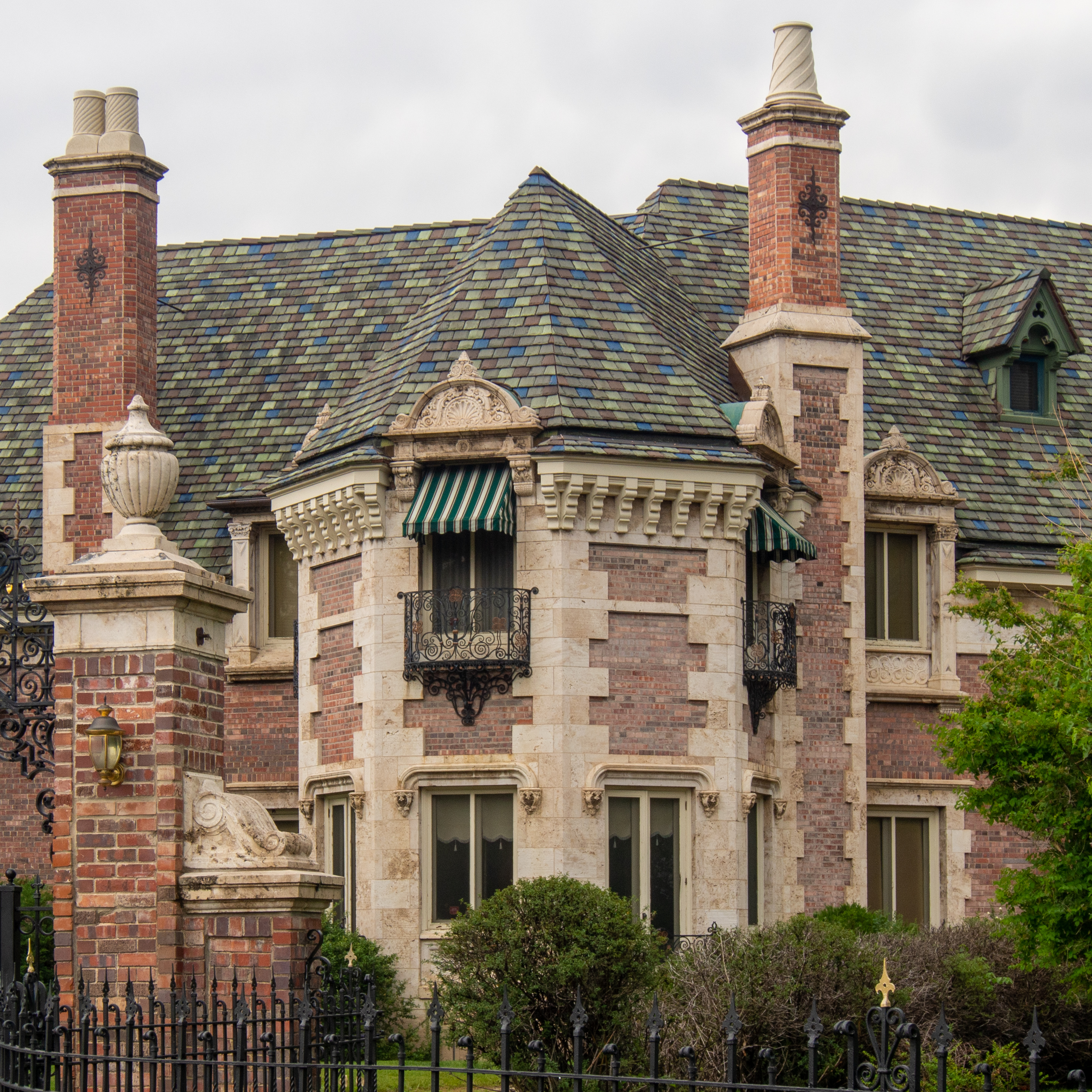 SKETCHING BENEDICT SATURDAY: An Exploration of Jacques Benedict's Works

THE WECKBAUGH HOUSE:
The Weckbaugh House designed by Jacques Benedict and constructed in 1930-33 is one of the most notable Norman Chateau style homes in Denver. For a structure built during the Great Depression, the design and quality of the architectural detailing is exceptional. Elaborately detailed both on the exterior and the interior, the structure is characterized by an irregular floor plan with wings situated at various angles. The seven bay front façade, face brick with Flemish bond, travertine quoins, steeply pitched hipped slate roof with a conical tower, elaborate ironwork, highly ornate cornices on carved brackets and intricately carved travertine elements are only a few of the defining exterior details. The semi-circular main door is centered on the front façade with carved moldings above the brackets which join carved engaged pilasters. Four leaded glass, highly ornate Gothic windows in a carved travertine embrasure edged in coins sits just below the gable peak creating a remarkable and acutely defined entry. Sources: National Register, Colorado Sun, History Colorado

HOW TO PARTICIPATE:
1. Using any medium, sketch one, two or all of the images provided- have your kids, significant other, or roommates participate too!

2. Take a snapshot of your sketch and post it to your Instagram by ‪Wednesday‬ 6/24. Include a little note about your sketch and the following tags:
@icaarockymountain
#sketchingbenedictrmc

We will be watching for these tags & can't wait to share all of the inspired work on our Instagram!
Reference Images
Ends Thursday, June 25
12:00 am — 12:00 am
The Weckbaugh House
Add to Calendar