Virtual Sketching: Beverly Wilshire Hotel, Beverly Hills, CA
Hosted by the Southern California Chapter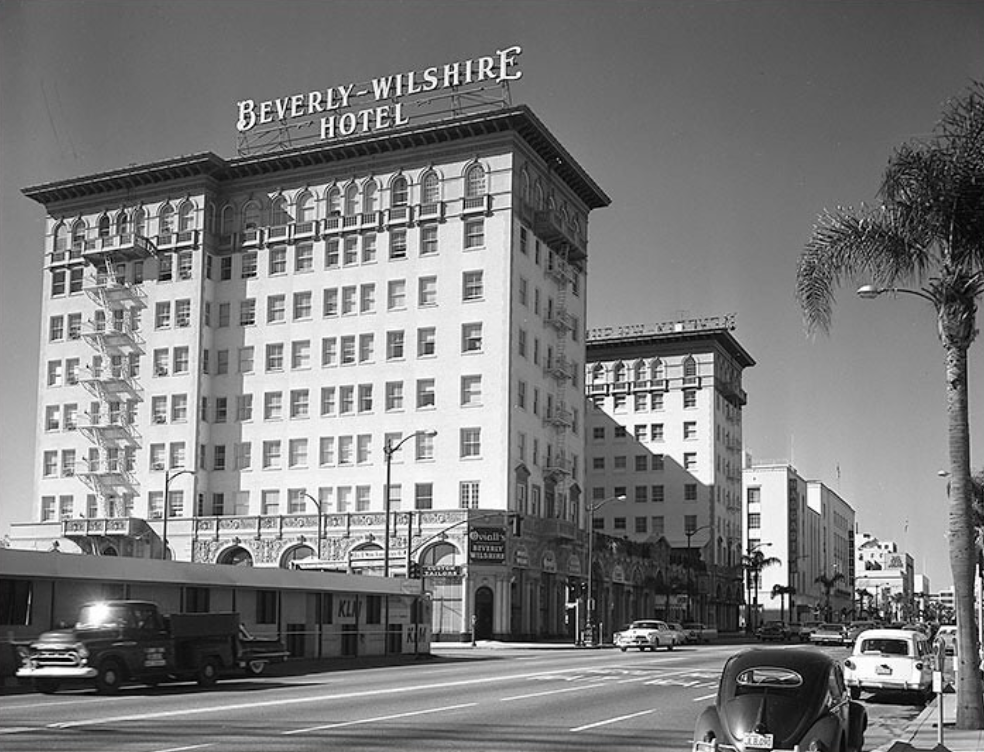 Thank you to all of our participants! Please let everyone know, this is not limited to members only. All are welcome to join in the fun!

This week's subject:
Beverly Wilshire Hotel, Beverly Hills, CA
Completed: 1928

When the Beverly Wilshire Apartment Hotel opened in 1928 it became synonymous for elegance and luxury. But by the 1940s the hotel had become dilapidated and out of date. When the hotel was eventually sold in the 1940s, the new owners commissioned architect Paul Williams to design extensive renovations. Williams was an ideal choice for the project, as Williams' reputation for reinterpreting older hotels and resorts made him a natural choice for updating the Beverly Wilshire. His original take on Saks Fifth Avenue's Beverly Hills store as a place to shop "with a residential atmosphere" demonstrated that he understood the experiential aspirations of Hollywood (Time, January 26, 1948).
Williams was brought back again and again throughout the 1940s and 1950s to oversee subsequent renovations. Much of the hotel as we know it today can be attributed to him. His additions included a grand ballroom meant to accommodate dancing and the big bands of the era, the Copa nightclub, the Olympic-sized swimming pool and tennis courts. In 1987, the Beverly Wilshire Hotel was added to the National Register of Historic Places as an example of period architecture and significance to popular culture during the 1940s and 50s. You may recognize the hotel from the film Pretty Woman.

You know the drill:

1. Select one of the images.
2. Using any medium you like, sketch one or both images. Include the kids!
3. Snap a photo of your illustration and post it to your Instagram page with your location, a little something about yourself and the following tags by Monday, May 25th:

@icaa_socal
#sketchtogetherathome

We'll be searching for those tags. Who knows, maybe your illustration will be selected and featured on our Instagram page!

Looking forward to seeing all of your creativity!

Reference Images
Ends Monday, June 15
12:00 am — 12:00 am
Beverly Wilshire Hotel, Beverly Hills
Beverly Wilshire, A Four Seasons Hotel, Wilshire Boulevard, Beverly Hills, CA, USA
Add to Calendar