Virtual Sketching: Chicago's Grant Park
Hosted by the Chicago-Midwest Chapter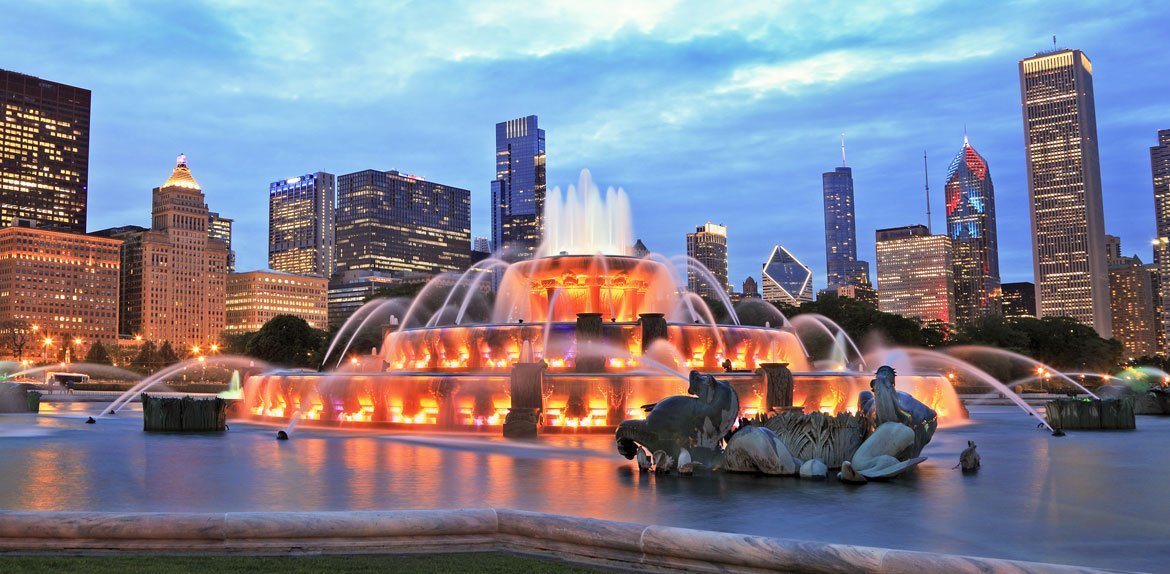 Chicago ICAA would like to invite you to join us for our virtual weekly sketching exercise. This week's subject is the Grant Park.
The city officially designated the land as a park on April 29, 1844, naming it Lake Park. On October 9, 1901, the park was renamed Grant Park in honor of American Civil War commanding General and United States President Ulysses S. Grant. Grant Park is located on 319 acres between the downtown Chicago Loop and Lake Michigan. The park was landscaped in the early 20th century in a formal Beaux-Arts style.
A 1904 plan prepared by the Olmsted Brothers recommended locating the Field Museum as the park's centerpiece, an idea integrated into Daniel Burnham and Edward H. Bennett's 1909 Plan of Chicago. Chicago businessman Aaron Montgomery Ward ultimately fought four court battles, opposed by nearly every civic leader, to keep the park free of buildings. The one exception Ward consented to was for the Art Institute of Chicago, constructed in 1892.
Please select your favorite part of Grant Park for this week's virtual sketching project. Are you inspired by Buckingham Fountain, the stunning statues throughout the park, or the beautifully landscaped gardens?
Our Process
Chicago ICAA will provide reference images each Monday for the selected building or focus. You may use any media or technique of your choice.

Reference images can be found here.
Please forward a JPG file of your sketch to [email protected] by Sunday evening following the sketch date and we will post to the Chicago ICAA Instagram account on Monday afternoon. Please include your Instagram handle in the email in order to tag your sketch.
Post to your own Instagram account using #icaachicago #connectingthroughsketching #classicalarchitecture #classicismathome #virtualsketching
Ends Sunday, June 28 at midnight.
Reference Images
Ends Sunday, June 28 at Midnight
12:00 pm — 11:59 pm
Grant Park
Grant Park, Chicago, IL, USA
Add to Calendar