Virtual Sketching: Elks National Memorial
Hosted by the Chicago-Midwest Chapter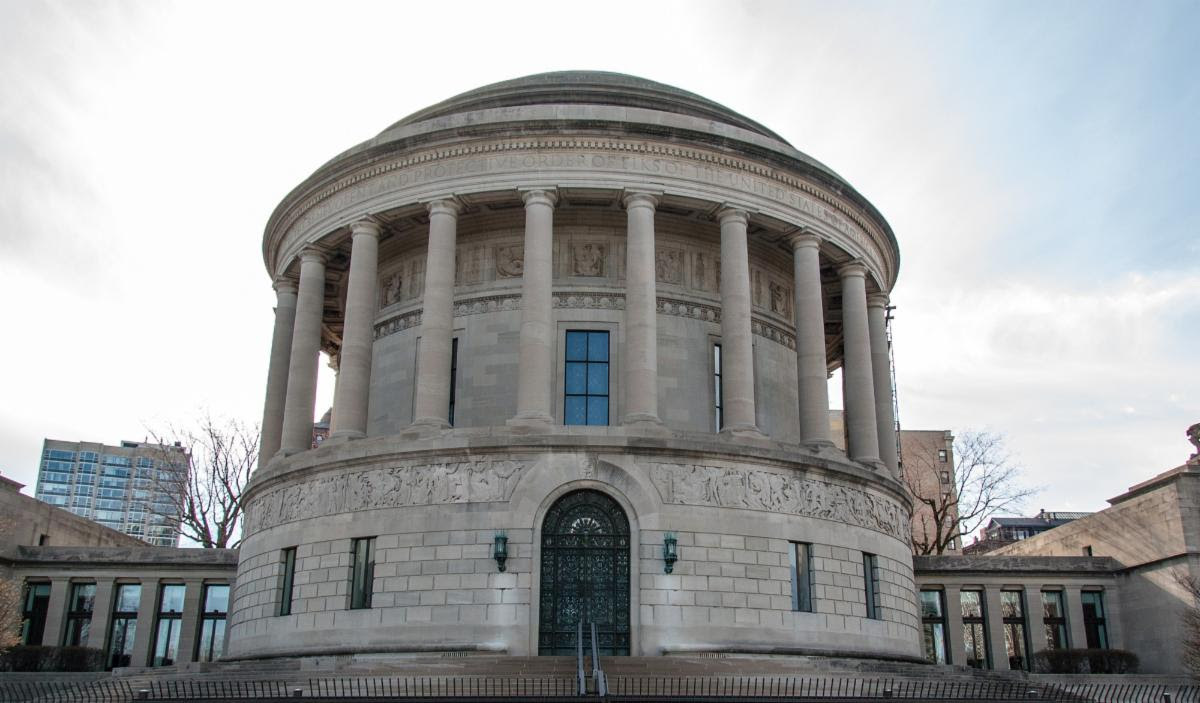 Virtual Sketching with the Chicago ICAA: Elks National Memorial
Chicago ICAA would like to invite you to join us for our virtual weekly sketching exercise. In honor of Memorial Day, this week's subject is the Elks National Memorial which has been a very special building to our Chapter. The Elks was home to our Acanthus Awards for 7 years.
In the years after the first World War, numerous memorials were built to honor the sacrifice of those who died in service. The Benevolent and Protective Order of Elks, a fraternal organization, launched a competition to design a fitting memorial to its 1000+ fallen members. The American Institute of Architects reviewed seven strong design proposals and selected Egerton Swartwout to build the memorial. Swartwout honed his Beaux Arts design skills at the noted firm of McKim Mead & White. The building was constructed between 1924 and 1926.
Fine marble was imported from Greece, Austria, France, Belgium and Italy, as well as from Vermont, Tennessee, Alabama and Missouri. High quality limestone came from Indiana. The building's lavish construction and interior decoration and artwork have caused it to be described as "one of the most magnificent war memorials in the world. The building features sculptures by Adolph A. Weinman, Laura Gardin Fraser, and James Earle Fraser, and murals by Eugene Savage and Edwin Blashfield.
The rotunda features murals and statues depicting the Elks' four cardinal virtues: charity, justice, brotherly love, and fidelity. The friezes portray the Triumphs of War on one side and Triumphs of Peace on the other. The entrance is flanked by two large bronze sculptures of elks.
We've provided some images for inspiration.
~Our Process~

Chicago ICAA will provide reference images each Monday for the selected building or focus. You may use any media or technique of your choice.
Reference images can be found here.
Please forward a JPG file of your sketch to [email protected] by Sunday evening following the sketch date and we will post to the Chicago ICAA Instagram account on Monday afternoon. Please include your Instagram handle in the email in order to tag your sketch.
Post to your own Instagram account using #icaachicago #connectingthroughsketching #classicalarchitecture #classicismathome #virtualsketching