Virtual Sketching: Graphite & Grits: Cokesbury College, South Carolina
Hosted by the Southeast Chapter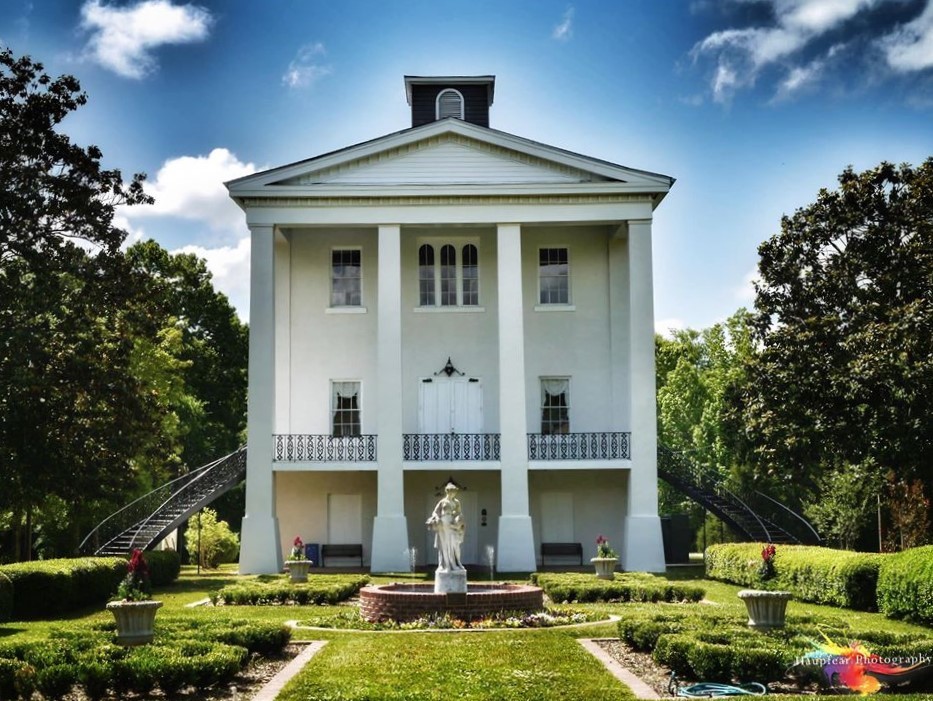 Week nine of the Graphite & Grits tour of the Southeast Chapter states returns to South Carolina and to this little known gem, Cokesbury College, located in Hodges, South Carolina.
The village of Cokesbury was laid out in 1824 and represents an extraordinary glimpse at an early planned utopian community committed to innovative education for young men (Cokesbury Manual Conference School), young women (Masonic Female College) and for emancipated slaves (Allen University). As a testament to the community's emphasis on education, the town was developed for and around the schools. The village was originally named Mount Ariel, but in 1834 residents changed the name to Cokesbuy in honor of Thomas Coke and Francis Asbury, the first two Methodist bishops in the United States.
Cokesbury College was built in the Greek Revival style and opened in 1854 as the Masonic Female College of South Carolina. The college operated for 21 years until 1874. From 1876-1918 the school became the Cokesbury Conference School, first for boys then co-educational in 1882. In 1918 the building became a public school until 1954 when the property reverted back to the South Carolina Methodist Conference. The building and site are on the National Register of Historic Places and are operated by the Cokesbury Historical and Recreation Commission.
Photo Credit: Haupfear Photography

~The Process~
Reference images will be provided each Wednesday for the selected building. Sketch during the week or over the weekend.
The subject building or buildings will be located in one of the Southeast Chapter states.
Use any media or technique of your choice. Have fun and experiment. All are welcome to participate, especially children and students of any age.
Forward a JPG file of your sketch to [email protected] by Monday noon following the sketch date and we will post to the ICAA Southeast Instagram account on Monday afternoon. Please include your Instagram handle in order to tag your sketch.
Post to your own Instagram account using #icaasoutheast #graphiteandgrits #connectingthroughsketching #classicalarchitecture
Reference Images
Ends Monday, May 25 at Noon
12:00 pm — 1:00 pm
Cokesbury College
Cokesbury College, College Drive, Hodges, SC, USA
Add to Calendar