Virtual Sketching Social: London House Chicago
Hosted by the Chicago-Midwest Chapter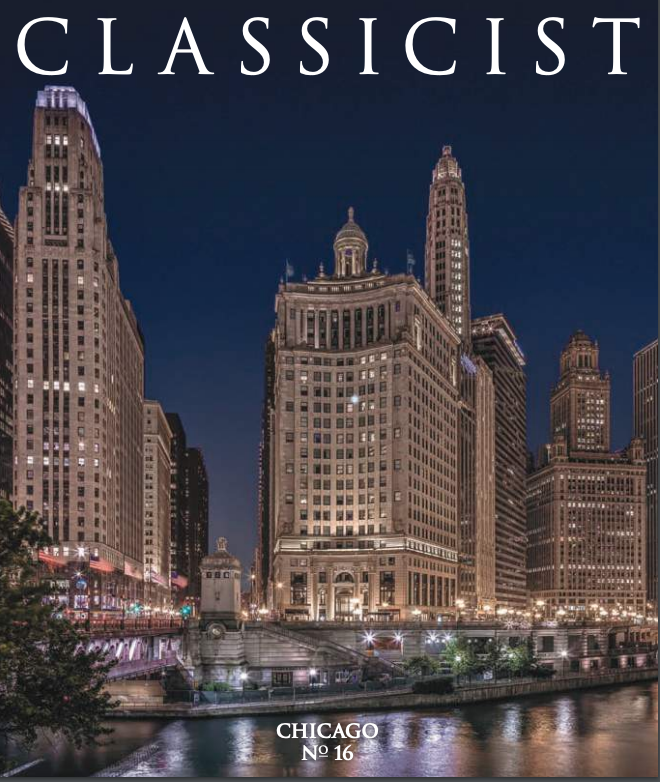 Virtual Sketching with the Chicago ICAA: London House Chicago
Located where Fort Dearborn once stood, the London Guarantee & Accident Building is one of four structures that have anchored the Michigan Avenue Bridge since the 1920s. However, this historic building is anything but stuck in the past.
The 1920s was a period of significant growth for Chicago. Industry was booming in the wake of the World's Columbian Exposition of 1893. The thriving economy created an upsurge in infrastructure and the construction of new skyscrapers, with designs reminiscent of those seen in the "White City" at the World's Columbian Exposition of 1893. The London Guarantee Building was part of this boom.
Designed by Alfred S. Alschuler, the building was completed in 1923 for the London Guarantee & Accident Company, a British insurance firm. Its design is the epitome of the Beaux-Arts style, filled with classical references like Corinthian columns and Roman figures engraved in the stone façade.
The building's most prominent feature is the cupola that sits atop the 22-story tower. The structure is comprised of a ringed colonnade (sequence of columns) and a domed top that rise several additional stories above the main building. The effect is purposefully dramatic and serves to counterbalance the grandeur of its neighbor across the river, the Wrigley Building.
Our Process
Chicago ICAA will provide reference images each Monday for the selected building or focus. You may use any media or technique of your choice.
Reference images can be found here.
Please forward a JPG file of your sketch to

[email protected]

by Sunday evening following the sketch date and we will post to the Chicago ICAA Instagram account on Monday afternoon. Please include your Instagram handle in the email in order to tag your sketch.
Post to your own Instagram account using #icaachicago #connectingthroughsketching #classicalarchitecture #classicismathome #virtualsketching