Virtual Sketching: The Blackstone Hotel, Chicago
Hosted by the Chicago-Midwest Chapter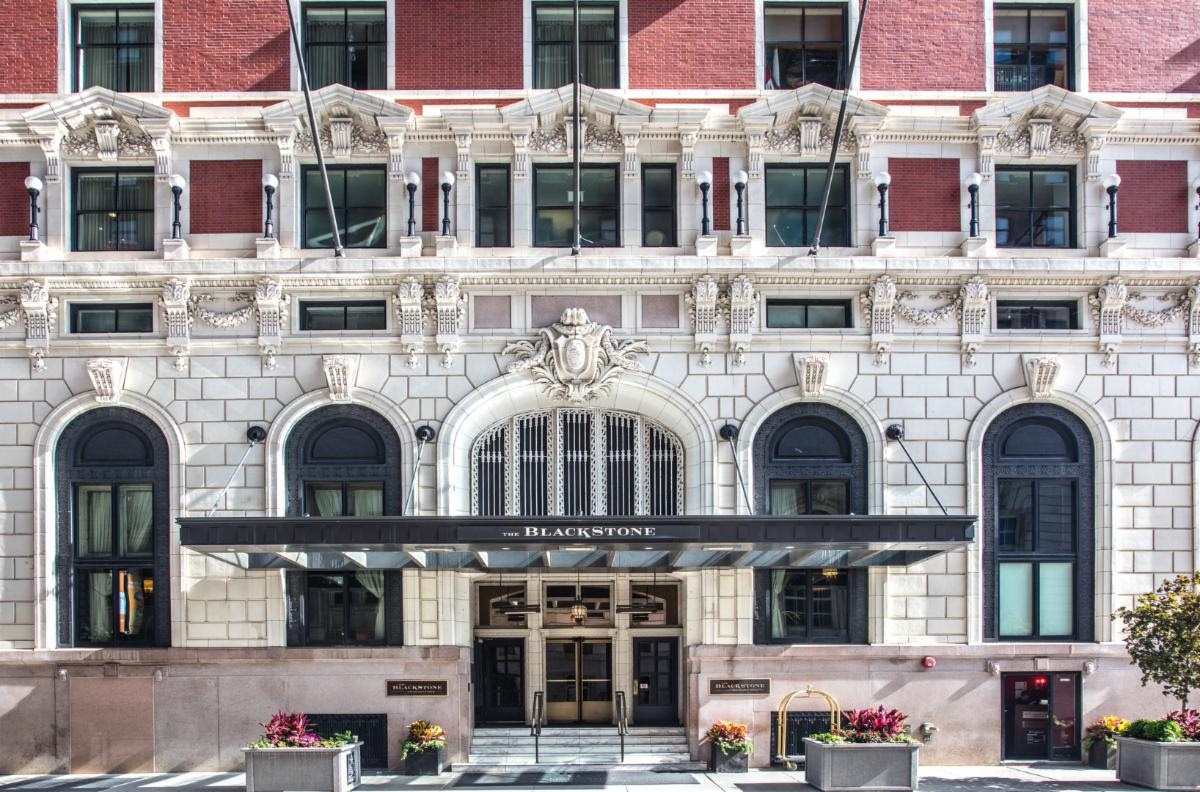 Virtual Sketching with the Chicago ICAA: The Blackstone Hotel
Chicago ICAA would like to invite you to join us for our virtual weekly sketching exercise. This week's subject will be the Blackstone Hotel in Chicago.
The Blackstone, built between 1908 - 1910, is considered a prime example of a turn-of-the-century luxury hotel and is listed on the National Register of Historic Places. The Neoclassical, Beaux-Arts style structure was designed by prominent local architects Marshall and Fox. It is named after Timothy Blackstone, president of the Chicago and Alton Railroad, whose mansion once stood on the hotel's site. For decades, The Blackstone enjoyed a reputation as the "Hotel of Presidents." It housed the politically powerful and famous and served as a gathering place for generations of Chicago's leaders, industrialists and the general public. After years of neglect, the hotel reopened in 2008 following a $112-million showcase restoration.
We've provided some images for inspiration.
Our Process
Chicago ICAA will provide reference images each Monday for the selected building or focus. You may use any media or technique of your choice.
Reference images can be found here.
Please forward a JPG file of your sketch to [email protected] by Sunday evening following the sketch date and we will post to the Chicago ICAA Instagram account on Monday afternoon. Please include your Instagram handle in the email in order to tag your sketch.
Post to your own Instagram account using #icaachicago #connectingthroughsketching #classicalarchitecture #classicismathome #virtualsketching
Ends Sunday, June 7 at midnight.