Webinar: The Lush Classical Landscapes of Ellen Biddle Shipman
Hosted by the Southern California Chapter | 1 AIA CES Learning Unit|Elective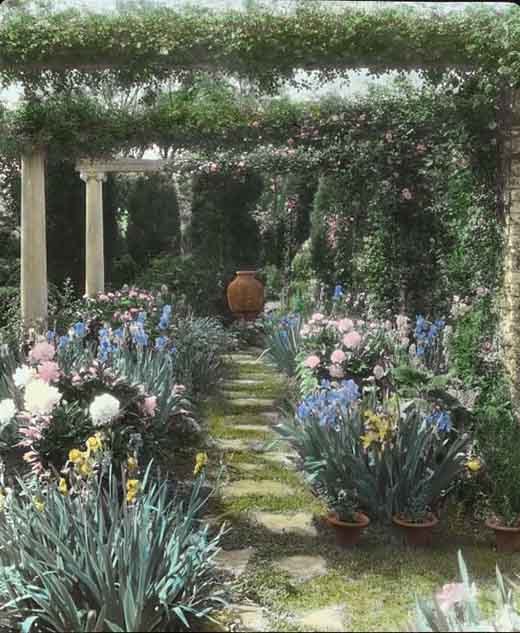 This talk explores the life and work of the renowned and innovative landscape designer Ellen Biddle Shipman. From her time in the Cornish Art Colony, to her collaborations with Charles Platt, Shipman achieved a remarkable career in the early part of the twentieth century. Using the particular design elements employed at The Longue Vue House and Gardens in New Orleans, LA, designer Charles King Sadler will explore Shipman's unique skill at creating formal garden rooms while providing seamlessly designed transitions. Mr. Sadler will also highlight Mrs. Shipman's classical design philosophy and her particular skill in navigating and implementing the wishes of the property owners she worked with.
Over the course of two decades, Charles King Sadler has developed a practice for the care and restoration of landscapes that has resulted in his being sought after for work on properties across North America and consulted by top European landscape practices.

Charles began his career as a freelance illustrator, with a degree from the Rochester Institute of Technology, he applied his artistic talent to newspaper illustration for publications such as the Los Angeles Times and New York Times. Charles returned to school, SUNY-ESF on the campus of Syracuse University, to pursue master's studies in Landscape Architecture, and he started his own design.
Presented as part of the Bunny Mellon Curricula at the Institute of Classical Architecture & Art. The ICAA is very grateful to the Gerard B. Lambert Foundation for its generous support of this program, along with the Curricula's Lead Co-Sponsor Edmund D. Hollander Landscape Architecture Design, Continuing Education and Public Programs Co-Sponsor Charlotte Moss, and Film Series Co-Sponsor Janice Parker Landscape Architects.
Image: Chatham Manor in Fredericksburg, Virginia Photographed in 1927 by Frances Benjamin Johnston. Library of Congress.
This event is hosted by an ICAA Chapter. Please check the Chapter website, or contact the Chapter directly, for the most up-to-date details including dates, times, and pricing.

AIA Continuing Education Provider Information

Instructional Delivery Method: Live Online Learning Program

Program Level: Introductory

AIA CES Program Approval Expiration Date: May 19, 2023

Provider Number: G193

Provider Statement: The Institute of Classical Architecture & Art is a registered provider of AIA-approved continuing education under Provider Number G193. All registered AIA CES Providers must comply with the AIA Standards for Continuing Education Programs. Any questions or concerns about this provider or this learning program may be sent to AIA CES ([email protected] or (800) AIA 3837, Option 3).
This learning program is registered with AIA CES for continuing professional education. As such, it does not include content that may be deemed or construed to be an approval or endorsement by the AIA of any material of construction or any method or manner of handling, using, distributing, or dealing in any material or product.
AIA continuing education credit has been reviewed and approved by AIA CES. Learners must complete the entire learning program to receive continuing education credit. AIA continuing education Learning Units earned upon completion of this course will be reported to AIA CES for AIA members. Certificates of Completion for both AIA members and non-AIA members are available upon request.
Registration
ICAA Members
Free with RSVP
Thursday, June 11, 2020
5:00 - 6:00 PM Pacific Daylight Time
Add to Calendar