Introduction to Glass Painting
with J. Kenneth Leap
1 AIA CES Learning Unit|Elective
1 credit towards the Certificate in Classical Architecture (Building Craft)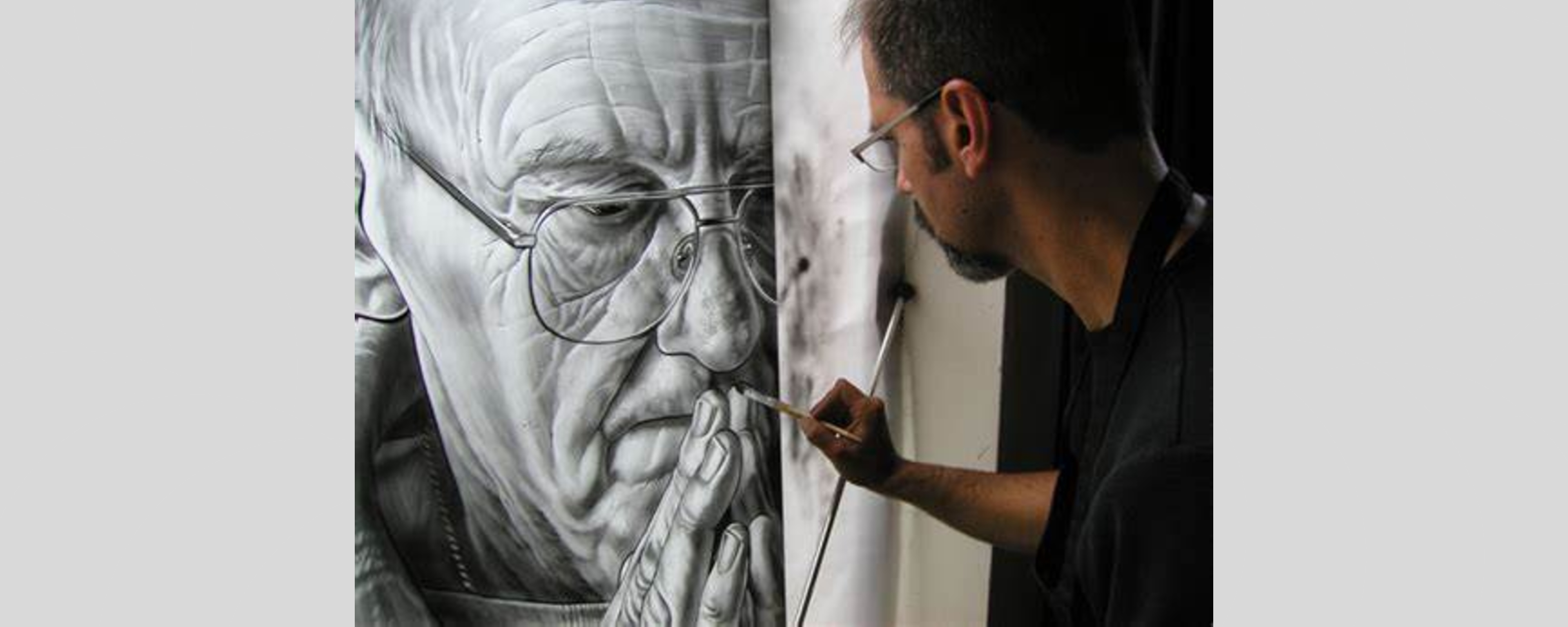 Since the medieval periods, colored glass has been used extensively in ecclesiastical, public, and private buildings to "paint with light". Stained glass, as an architectural element, exists as both an façade element and an interior decorative member, making it a unique challenge in dealing with design and execution. A major element of stained glass is the blending of colored glass and painted elements, which are often intended to tell a story or convey a mood to the viewer.

This course will study the basics of painting on glass. Participants will be introduced to the process laying out cartoons for painting, the correct procedures for mixing and applying glass paints, as well as kiln firing techniques. Participants will also be introduced to the various brushes and tools used in glass painting.
About the Instructor
J Kenneth Leap began his career in stained glass in 1987 when he opened his studio The Painted Window a year after earning a BFA in Glass from the Rhode Island School of Design. 2 years later, he received a fellowship from the New Jersey State Council on the Arts and is primarily known for his public art installations throughout New Jersey, including numerous stations for NJ Transit. He is an ambassador artist for the Wheaton Arts and Cultural Center in Millville, NJ where he has maintained his primary studio since 1994. He's a certified teaching artist with the New Jersey State Council of the Arts. In 2006 he was recognized with the title of artist-in-residence at Glencairn Museum in Bryn Athyn, Pennsylvania. From 2012 to 2014 he served as president of the American Glass Guild and served 6 years on their board of directors.

Most recently, he opened a showroom in his hometown of Runnemede, NJ. In quick succession he was appointed to the town planning board, the county Cultural & Heritage Commission, and formed a community group called Reimagine Runnemede to advocate for revitalization through the arts.
This course will enable participants to:
Identify brushes and tools used in glass painting
Understand how glass cartoons are transferred onto glass pieces
Gain an understanding of the correct procedures for mixing and applying glass paints
Recognize the common kiln firing techniques used in glass painting
---

Please click here for additional AIA Continuing Education Provider Information:

Instructional Delivery Method: Live Online Learning Program

Program Level: Introductory

AIA CES Program Approval Expiration Date: March 3, 2024

Provider Number: G193

Provider Statement: The Institute of Classical Architecture & Art is a registered provider of AIA-approved continuing education under Provider Number G193. All registered AIA CES Providers must comply with the AIA Standards for Continuing Education Programs. Any questions or concerns about this provider or this learning program may be sent to AIA CES ([email protected] or (800) AIA 3837, Option 3).

This learning program is registered with AIA CES for continuing professional education. As such, it does not include content that may be deemed or construed to be an approval or endorsement by the AIA of any material of construction or any method or manner of handling, using, distributing, or dealing in any material or product.

AIA continuing education credit has been reviewed and approved by AIA CES. Learners must complete the entire learning program to receive continuing education credit. AIA continuing education Learning Units earned upon completion of this course will be reported to AIA CES for AIA members. Certificates of Completion for both AIA members and non-AIA members are available upon request.

Registration
This course will be offered on April 9, 2021 as part of The Art of Building Craft. Course registration is available on the program page here.