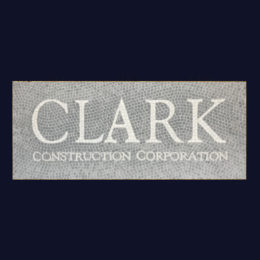 National Office
Clark Construction Corporation
Builder / Construction
About
Clark Construction Corporation was founded on a singular mission statement: To establish the standard of High-end Residential Construction by which all others will be measured.
Our specialized brand of building, catering to the most discerning clientele allows us to excel across a broad spectrum of architectural styles, from museum quality Classical to cutting edge Progressive. A mid-sized corporation by design allows the Principal & Project Managers to personally take on the intricacies, details and standards of quality requisite of our established criterion at every stage of every project we undertake.

Acknowledging the needs of our New York City market, we have learned to build not only beautifully, but efficiently. Ambitious scheduling requirements are met, costs are managed and the daily challenges particular to our industry and unique to every project are embraced. We create solutions. After two decades of working in New York City, we find that our "total immersion" approach coupled with the vast combined experience of our staff leads to great success. Our goals are met and our standards endure.
99 University Place
New York, NY 10003
(212) 219-1783