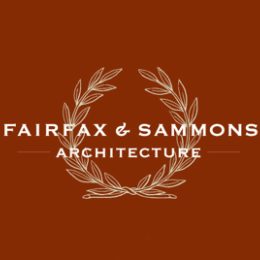 National Office
Fairfax & Sammons Partners - Palm Beach
Architect / Designer
About
Fairfax & Sammons Architecture, with studios in New York City and Palm Beach, Florida, is known for its bespoke classical design, garnering awards for its work on new and renovated residences, hotels, and neighborhoods. Projects span the globe, including the United States, England, Israel, Russia, and Hong Kong.
Our studio includes talented architects and designers who share the creative vision established by the principals over 25 years ago. We are interested in a wide scope of projects, from small to large, and our clients range from "bohemians to billionaires."
Our fluency in the vocabulary of tradition allows us to design with freedom in all vernacular languages. While some designers limit themselves to one style or look, our approach is to enable the site, the house, the client, and the spirit of the place to guide us.
Principals Richard Sammons and Anne Fairfax, partners in business and life, have been instrumental in furthering traditional architecture and innovation in the design world.
Richard Sammons, the chief designer, is an internationally recognized expert in the field of architectural proportion having taught at The Prince of Wales' Institute of Architecture in London, Pratt Institute in New York, and The University of Notre Dame in Rome. He is also founding director of The Institute of Classical Architecture & Classical America.
Anne Fairfax, managing director, was educated at the University of Virginia and Oxford University in architecture and sustainable urban design. She is an appointed member of the Kellogg College, Oxford University Sustainable Urban Development Advisory Board.
214 Brazilian Avenue, Suite 100
Palm Beach, FL 33480
(561) 805-7691