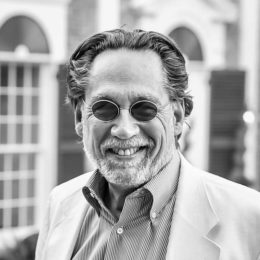 Texas Chapter
L. Lumpkins Architect, Inc.
Architect / Designer
About
Lloyd Lumpkins formed L. Lumpkins Architects in 2007 to pursue his passion: architectural design based on classical influences. Born and raised in East Texas, Lloyd was influenced at an early age by the romantic revival styles of the early 1900's prevalent in the old neighborhoods of his hometown. He saw how classical forms and detailing combined with proper scale and proportions created an elegance and grace that enriched the neighborhoods. Extensive travels and work in Europe and Asia, as well as outstanding mentors, has given Lloyd practical knowledge to pair with his talent for design.
Today, his firm helps clients "put form to their definition of home." Lumpkins advocates an approach that stresses listening carefully to clients and understanding their preferences, priorities, lifestyles, hopes and dreams. "I guide and educate clients away from preconceptions and towards cohesive designs that respect the architectural style they're pursuing," Lumpkins explains. "The homes I design integrate their personalities; done right, they become a joyful place that perfectly reflects who my clients are—that place they call home."
L. Lumpkins Architects' portfolio encompasses renovations and additions as well as custom and speculative residences.
12720 Hillcrest Road Suite. 345
Dallas, TX 75230
(214) 730-0112