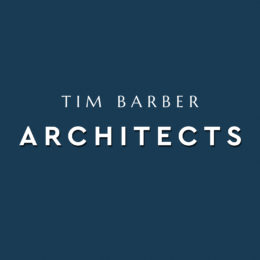 Southern California Chapter
Tim Barber Architects
Architect / Designer
About
Tim Barber Architects is a residential architecture firm designing new custom homes, full renovations and restorations across California and beyond. Based in Los Angeles, our team of 20 brings exceptional value and detail to every aspect of our work to better the lives of our homeowners, and our planet, through insightful, empathetic design — for now and for years to come.
Whether designing a ground-up estate or renovating a historic property, our work is characterized by elegant proportions, exceptional craftsmanship, respect for context, and an inventive fusion of traditional and contemporary aesthetics. Our 25+ year legacy is a testament to our intimate understanding of our clients and their lifestyles, as well as our ability to thoughtfully create homes that meet their unique needs. While our designs are rooted in tradition, our commitment to pursuing contemporary solutions for a healthier and safer planet is at the core of our work. From passive systems to innovative technology, we guide you through many possible options for incorporating sustainable practices into your home.
Tim Barber Architects was founded by Principal Tim Barber in 1994 with a focus on shaping the future of traditional, residential architecture. Growing up in an historic Ohio town, Tim was fascinated by the rich 18th and 19th-century architecture. With a Bachelor's of Architecture from the University of Cincinnati, Tim began working in urban reclamation, historic preservation and adaptive re-use. He also joined the first Earth Day celebration – and continues to advocate for sustainable design. He is a founder and former President of the Institute of Classical Architecture & Art's Southern California Chapter; and has served on the National Board of the ICAA. Today, he continues to instill the classical tenets of strength, utility and beauty into his team's work, and enjoys traveling the world to draw, paint and source new inspiration.
8455 Beverly Boulevard, Studio 409
Los Angeles, CA 90048
(323) 782-1000