The ICAA Intensive in Classical Architecture: New YorkRegister Now!
Saturday, January 6 – Saturday, January 13, 2018
THE ICAA, 20 WEST 44th STREET, NEW YORK
Thank you to LaPolla Designs & Inspired Flooring for their generous support of student scholarships.
PROGRAM DESCRIPTION
Among the ICAA's most impactful and enduring education models is its Intensive Program in Classical Architecture – an eight day course of study that introduces participants to the ICAA's core curriculum through coursework in the classical orders, composition, proportion, drafting, observational drawing, and the literature of classical architecture.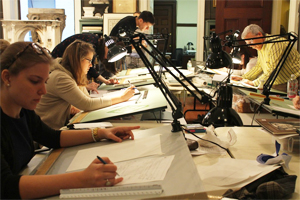 Participants learn how to draw, render, and compose with the classical language to form an understanding of the basic theoretical tenets on which the classical tradition is founded. Instruction is provided by professionals and educators active in the field of classical design. Classroom hours are balanced between studio work, lectures, and guided tours and visits. The Intensive program also satisfies the core course requirements for the ICAA's Certificate in Classical Architecture.
TUITION
Standard tuition: $2,100
Member tuition: $2,000
Student tuition: $1,250 *must have valid student card
CREDIT: 57.5 AIA LUs
SCHOLARSHIPS
In addition to the reduced student rate above, the ICAA offers a limited amount of scholarships for students. Each scholarship is merit based and is assessed on a case-by case-basis. The deadline to apply for a scholarship is Friday, November 3, 2017. If you require a scholarship, please submit the following to education@classicist.org:
A brief letter describing why the applicant is interested in, and how s/he will benefit from the program
Examples of applicant's work: suggested 3-4 images submitted as

PDF

s
Resumé or Curriculum Vitae
Letter of Recommendation
Brief Biography (no more than one or two paragraphs)
INQUIRIES
Please email education@classicist.org or call (212) 730-9646 with questions.


Thank you to our classroom sponsors: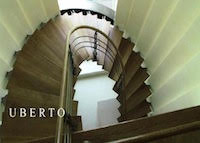 Please refer to our cancellation policy here.