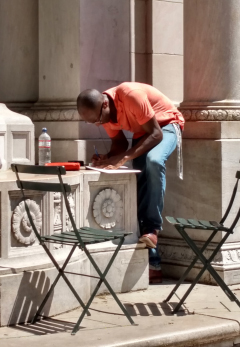 Summer Studio in Classical Architecture
APPLICATION
INSTRUCTIONS
Letters of Recommendation may be submitted via email to education@classicist.org,
The following materials are required for admission and can be submitted to education@classicist.org.
A brief letter describing why the applicant is interested in, and how s/he will benefit from the program
Examples of applicant's work: suggested 3-4 images submitted as

PDF

s
Resumé or Curriculum Vitae
Letter of Recommendation
Application Deadline
The deadline is March 30th, 2018 for all applications.
Scholarship Opportunities
To be considered for a scholarship, please complete the scholarship assistance section at the bottom of the application form.