Private Houses of Long Island's Gold Coast
October 11-14, 2018
Tour arranged by Classical Excursions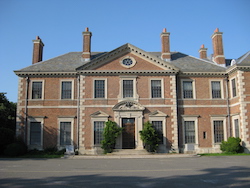 The ICAA is pleased to partner with Classical Excursions to present this tour of Long Island's Gold Coast, which will include special events, lectures, and private access to splendid homes in this historic region. Paul J. Mateyunas, North Shore historian and author of the best-selling book, North Shore Long Island: Country Houses, 1890 – 1950, will accompany participants on this tour.
The North Shore of Long Island, also known as the "Gold Coast," features early 20th century estates
designed by such renowned architects as Walker & Gillette, Delano & Aldrich, Carrère & Hastings and Richard Morris Hunt. Located just over one hour away from Manhattan, the fabled Gold Coast once hosted our country's largest concentration of great country estates, inspired by English manor houses, Italian villas, and French chateaux.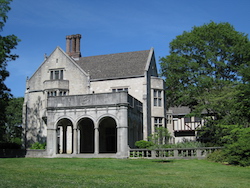 Tour highlights include:
A visit to and meal at Seawanhaka Corinthian Yacht Club with a lecture by Bob Mackay


A visit to the Gertrude Vanderbilt Whitney Studio designed by Delano & Aldrich


A tour of Templeton designed by legendary architecture firm, Carrère and Hastings


Dinner at Oheka Castle designed by Delano and Aldrich with lecture by architectural historian and guide Paul Mateyunas
Please note that this itinerary is in formation and is subject to change.
For further information, contact contact@classicalexcursions.com, 860-926-4895.
Please note a fully tax-deductible donation of $500 per person is required to participate in this Travel Program.
Make your required donation here.
Image Credit: Wikimedia Commons/Mike Durkin; Flickr/Mike Durkin
All Travel Program participants receive a complimentary Individual level membership for one year to the ICAA.