2020 Design Competition
Hosted by the Chicago-Midwest Chapter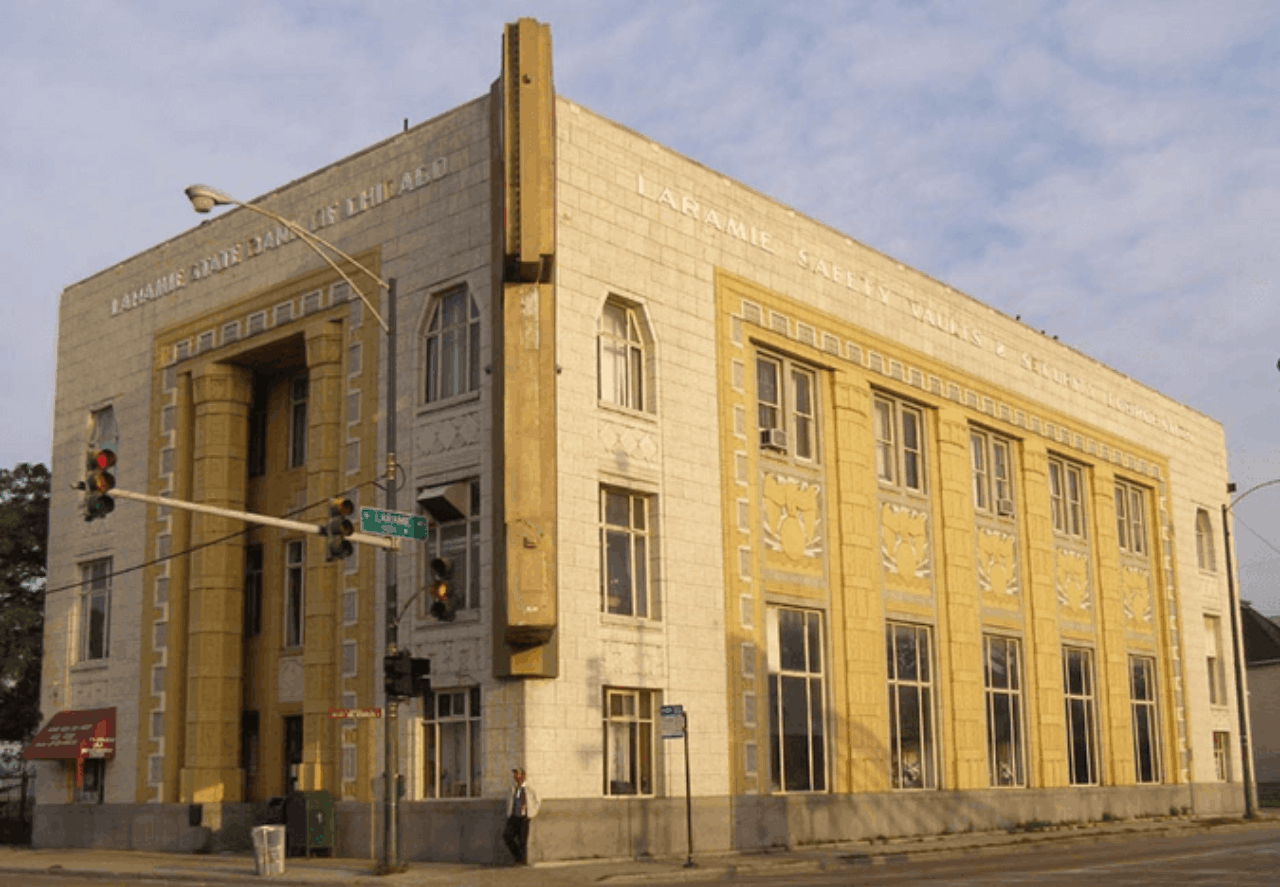 The Chicago-Midwest Chapter of the Institute of Classical Architecture & Art is pleased to announce the second annual Chicago-Midwest ICAA Design Competition, which is open to all ICAA members and member firms. Competition judgment will be "blind," and entries may be submitted by individuals or teams of any number. Participants will have 2 months to conceive and illustrate designs for the commercial frontage along Chicago Avenue in the Austin neighborhood of Chicago. The site is adjacent to, and includes, the old Laramie State Bank of Chicago. The winning entry will receive a $5,000 cash prize.
Please note: This competition is for an entirely fictive design and although the site for this competition is currently up for redevelopment with the City of Chicago, this competition is neither solicited nor endorsed by the City of Chicago or any parties involved in the redevelopment efforts for this neighborhood. Entrants should exercise their discretion regarding submitting their competition entry to the City of Chicago for consideration in the future development efforts of this city block. The ICAA Chicago-Midwest Chapter will not be endorsing any individual(s) beyond the scope of this competition time period. Being a winner of this competition does NOT, in any way, guarantee consideration by the City of Chicago.
The main focus for this competition is to provide a design for a new urban development for this neighborhood. While there are no specific building types that are required, competitors should strive to include a variety of buildings that promote a variety of uses within each of the urban scales (neighborhood, block, street, and building). This can include, but is certainly not limited to, offices, housing, retail, and public buildings of civic importance. Furthermore, the Laramie State Bank is an historic landmark in the City of Chicago and should remain. Entrants should consider designs that incorporate the adaptive reuse or restoration of this historic landmark. Entrants should seek to include, and not displace, existing retailers when providing design solutions for this street. Entrants are encouraged to expand beyond the specified competition site as they see fit but should remember that they will primarily be judged on their proposals for the specified competition site.
Please note: The ICAA Design Competition site is slightly larger than the Chicago RFP site.
KEY DEADLINES
October 2, 2020 – Intent to Enter Deadline
November 25, 2020 – Submission Deadline
TBD – Winner will be announced
Click Here for Submission Guidelines
Click Here for Intent to Enter Form
This event is hosted by an ICAA Chapter. Please check the Chapter website, or contact the Chapter directly, for the most up-to-date details including dates, times, and pricing.