Announcing Alexandra Bolinder-Gibsand as the First-Ever Winner of the Bunny Mellon Landscape Design Prize
Presented as part of the Bunny Mellon Curricula at the Institute of Classical Architecture & Art, the prize recognizes exceptional achievements in landscape design by emerging professionals.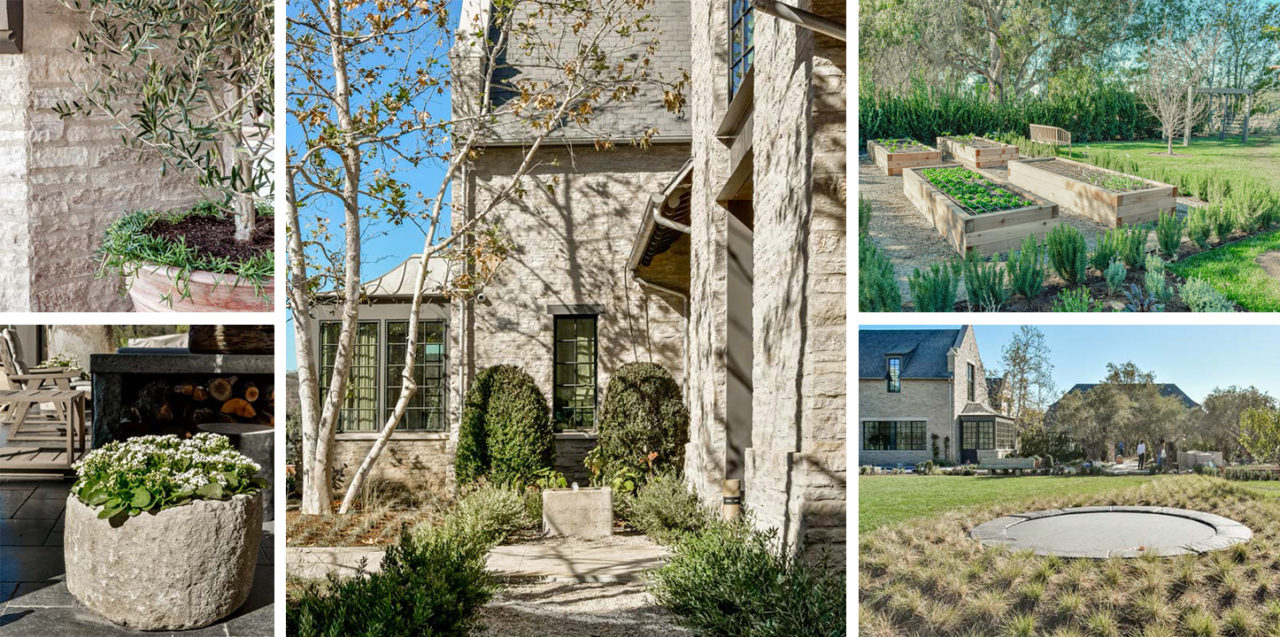 The Institute of Classical Architecture & Art (ICAA) is pleased to announce that Alexandra Bolinder-Gibsand for Christine London, Ltd. is the winner of the first annual Bunny Mellon Landscape Design Prize. The Prize recognizes the excellence and creativity of a project from an emerging landscape or architectural design professional whose work is inspired by classical or traditional design, holistically considers the symbiosis between outdoor environments and physical structures, and interweaves garden and architectural elements within their design. This Prize is presented annually as part of the ICAA's Bunny Mellon Landscape Curricula.
Bolinder-Gibsand's landscape design for a Los Angeles property with dramatic canyon views was completed for Christine London, Ltd., and reflects a deep sensitivity to the surrounding land, the local climate, considerations of practical use, and to a thoughtful symbiosis with the architecture of the newly built home on site. The result is a landscape that features multiple garden rooms and skillfully deploys native plantings and low water use features, providing countless moments of beauty, whimsy, and elegance, ready to be enjoyed by the family that will live here.
The project is anchored by its careful negotiation of the relationship between the architecture of the home and the canyon view, and thoughtfully plotted pathways invite exploration, bringing visitors to meadow gardens, mature oak and sycamore trees, a vegetable garden, and a grove of 100-year-old olive trees that mark the outdoor kitchen and dining area. The sophisticated design never loses sight of younger residents and guests, as Alexandra has incorporated a children's play area, a deftly placed trampoline embedded in a meadow berm, and a playhouse set in a stone fruit orchard.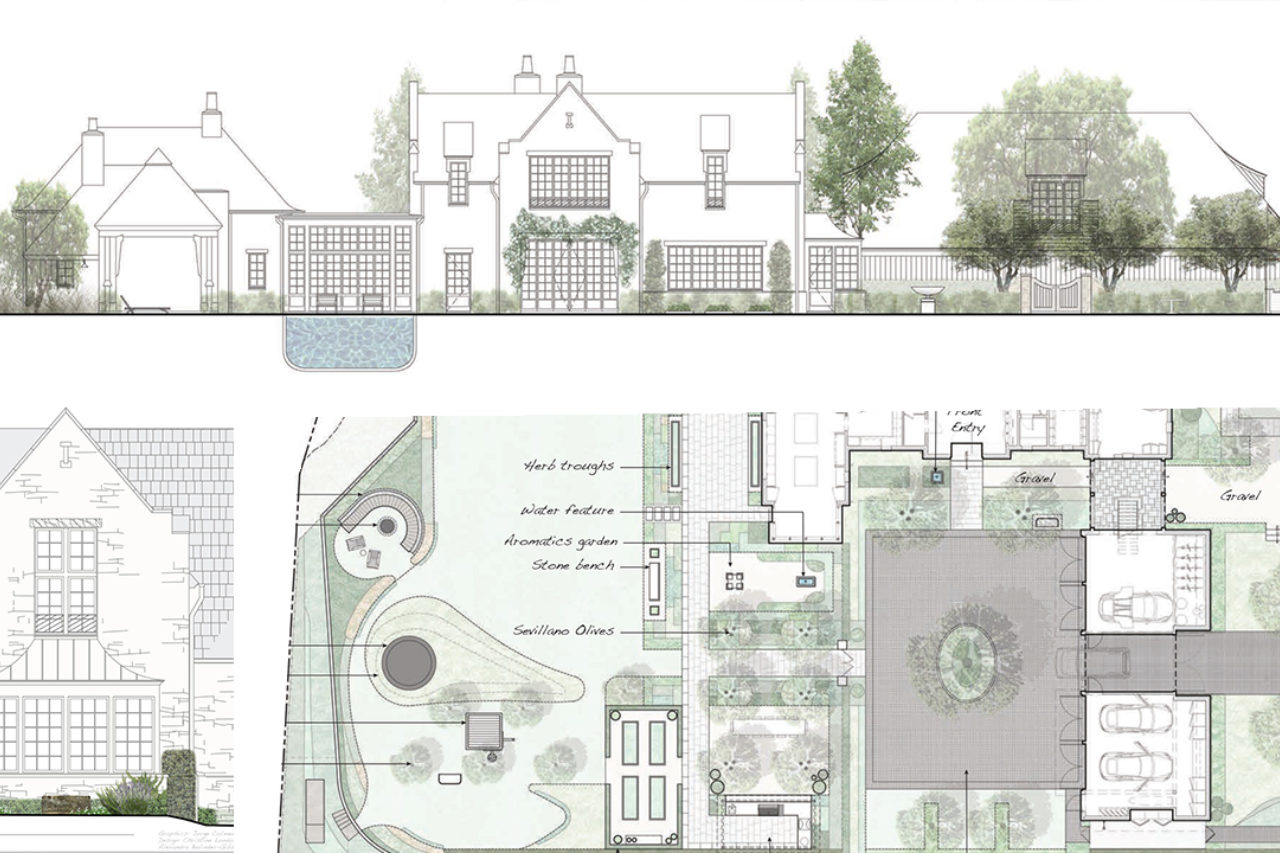 As the winner of the Bunny Mellon Landscape Design Prize, Alexandra Bolinder-Gibsand will receive a $1,500 cash prize, and will be recognized at the ceremony for the ICAA's Award for Emerging Excellence in the Classical Tradition on Sunday, October 3rd, 2021, which precedes the annual Arthur Ross Awards, which will take place on Monday, October 4th, 2021.
The prize was awarded by a jury of distinguished architects, designers, and professionals:
Kathryn Herman: Principal, Kathryn Herman Design - Jury Chair
Richard Arentz: Lead Designer and Principle, Arentz Landscape Design
Melissa DelVecchio: Partner, Robert A.M. Stern Architects
Arne Maynard: Arne Maynard Garden Design
Dr. Gregory Long: President Emeritus, New York Botanical Garden
Bunny Williams: Founding Partner, Bunny Williams Interior Design
Jury member Arne Maynard, a renowned garden designer, observed that at "every turn you make in the garden there's a vista, there's an axis, there's a sense of intimacy, and the way she's drawn all the elements together gives it a sense of place…. It's a playful garden with a lot of activities not within a huge amount of space. It's a fascinating garden, I really love it."
Alexandra reflected on the unique challenges presented by the project: "The client has children, so we also made sure that this was a garden not just for adults but also for kids to play and learn and really start to appreciate the natural world from day one. That was a major component in our design choices to make it an explorative space for kids too."
This prize acknowledges exceptional work that furthers the ICAA's belief that the unity of architecture, design, craftsmanship, and landscape are vital to lasting and meaningful places, in the spirit of Bunny Mellon's ceaseless interest, passion, and pleasure in gardens, horticulture, and design.
The ICAA is very grateful to the Gerard B. Lambert Foundation for its generous support of this program, along with the Curricula's Lead Co-Sponsor Edmund D. Hollander Landscape Architecture Design, and Bunny Mellon Curricula Landscape Design Prize Co-Sponsor Harrison Design.
The Bunny Mellon Landscape Design Prize is the result of the Gerard B. Lambert Foundation's landmark gift that created and supports the study and practice of the landscape arts as part of the ICAA's Bunny Mellon Curricula. The Curricula honors Bunny Mellon, visionary garden designer and leading contributor to the horticultural arts, with programming that addresses the importance of garden and landscape design as part of the traditionally built environment.