Announcing the 2019 Peter Pennoyer Cast Hall Fellowship
Thanks to the generosity of ICAA supporter Joe Tuana, a new Fellow will help continue the Cast Hall's unique legacy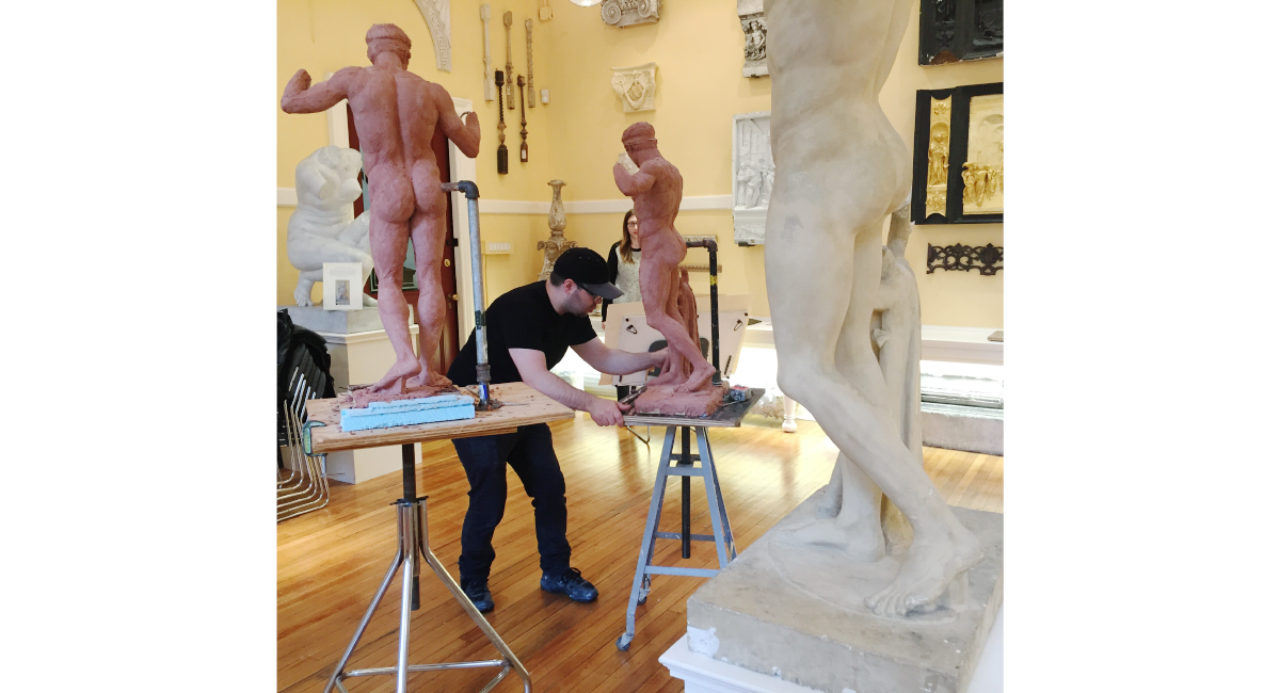 The ICAA is proud to announce the launch of the 2019 Peter Pennoyer Cast Hall Fellowship. Named in honor of Peter Pennoyer, former Chairman of the Board from 2009-2013, the Fellowship allows the ICAA to continue the cast collection's unique educational legacy.
The Peter Pennoyer Cast Hall Fellowship is made possible thanks to ICAA supporter and friend, Joe Tuana, who remarked, "The Peter Pennoyer Cast Hall Fellowship will provide funding for a new position at the ICAA. The 2019 Cast Hall Fellow will be tasked with introducing young students to this remarkable collection. Plaster casts have for centuries been foundational in the education of architects and artists. I can't think of a better way to continue this pedagogical tradition and inspire a passion for classicism."
The incoming Fellow will have the rare opportunity to pursue research, teaching, and management as applied to a rare and irreplaceable collection. Appreciation for plaster casts, and a desire to unearth their histories, continues to grow within academic circles and spark curiosity amongst art and architecture enthusiasts. The ICAA is excited to partner with Joe Tuana and contribute to the evolving awareness of the vitality of plaster casts in art and architecture education.
Interested in visiting? The Cast Hall is open and free to the public by appointment. We gladly provide free tours and art classes to school groups. Please contact [email protected] to learn more. We hope to see you soon!