Bunny Williams: Not a House but a Home to Premiere on PBS in Spring 2021
The new documentary chronicles the work of the legendary designer in her own words, including her practical observations and lessons learned in designing interiors and gardens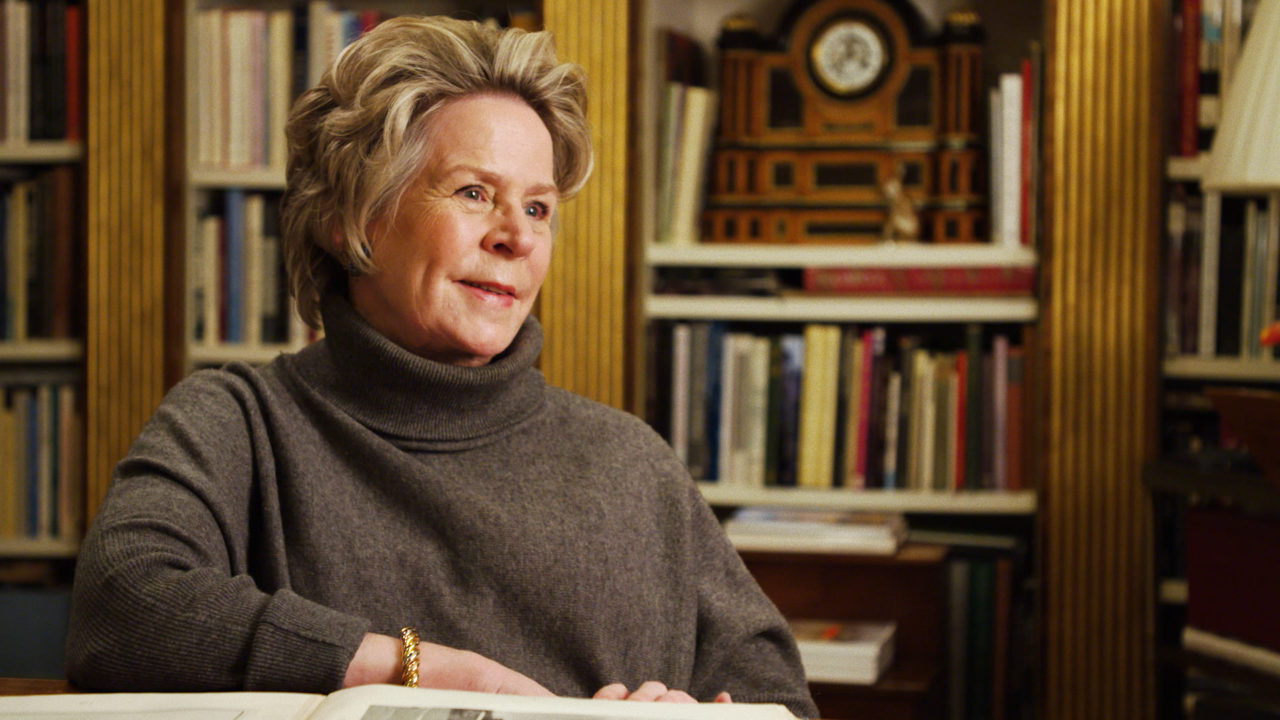 For the members-only advance screening on March 18th, click here.

The Institute of Classical Architecture & Art (ICAA) is proud to announce that Bunny Williams - Not a House but a Home, the latest installment in the original documentary series Design in Mind, will air on PBS affiliate stations beginning in spring of 2021.
The legendary designer, permanently named to Architectural Digest's AD100 Hall of Fame, takes viewers inside her Manhattan apartment, Connecticut home and gardens, and various projects, offering insights into her process and her inspirations and sharing the practical lessons and advice that inform her projects. Along the way she recounts the story of her career, accompanied by exclusive photographs and newly filmed scenes of beautiful homes and gardens ranging from grand estates to modest clapboard houses.
Bunny Williams - Not a House but a Home is the first documentary devoted to sharing the story of one of the most illustrious contemporary names in design. In her own words, Bunny shares her philosophies regarding design projects, working with clients, creating memorable gardens, working with challenging spaces, and especially on how to create a warm and welcoming home, full of the owner's personality. Her approach, which has been refined by over 20 years at the iconic firm Parish-Hadley Associates and over 30 years at her eponymous firm, contains words of wisdom for anyone with a passion for architecture, interiors, landscapes, and artistry.
ICAA President Peter Lyden observes, "Bunny Williams brings her unparalleled talent and discerning eye to everything she touches, and her practice is based on a holistic understanding of the relationships between architecture, interior design, gardens, and craftsmanship that is rooted in tradition but welcomes innovation. More than anyone I can think of, she best embodies the unified and collaborative approach that creates homes that are elegant, comfortable, and deeply personal, and we are honored at the ICAA to tell her story."
Design in Mind is an original documentary series by the ICAA that profiles the careers of architects, artists, and designers. Bunny Williams - Not a House but a Home is the third installment in the series, following Robert A.M. Stern: Always a Student (2018) and On Location with James Ivory (2019).
The Design in Mind series is made possible by the estate of Christopher H. Browne and the Orville Gordon Browne Foundation. Additional support for Bunny Williams - Not a House but a Home comes from LaPolla Designs and Revival Sash.