Emerging Talent is Recognized at an Exhibition at the George F. Baker Houses
Young practitioners in art, architecture, and design are recognized by PLINTH, the ICAA's group of emerging professionals in the New York area
The ICAA recently hosted a New York City exhibition of works by young artists and designers who represent emerging talent in the field of traditional architecture, art, and design. Displayed across three floors of the historic George F. Baker Houses, the exhibited works offered a glimpse at a bright future for high-quality art and craftsmanship.
"In my opinion, the vitality and relevance of traditional art and design has never been more strongly on display," stated Michael Geller, whose "Kerylos Bookshelf," designed in the De Stijl manner, greeted visitors upon entry.
At an opening reception on Friday, November 16th, guests roamed throughout the beautiful Delano & Aldrich-designed townhouse, viewing the works of 23 emerging artists in total. The exhibition was hosted collaboratively by the Classical American Homes Preservation Trust (CAHPT) and PLINTH, the ICAA's group of emerging professionals in the New York area.
Artist Teek Eaton-Koch expressed the value in showcasing a traditional approach to design and craft, observing that "the range of artistic talent on view at the exhibition helps the broader community understand the many ways the classical tradition remains part of our everyday life."
The exhibition would not have been possible without the support of John F.W. Rogers, EVP at Goldman Sachs and Vice Chairman of both the American Academy in Rome and the White House Historical Association.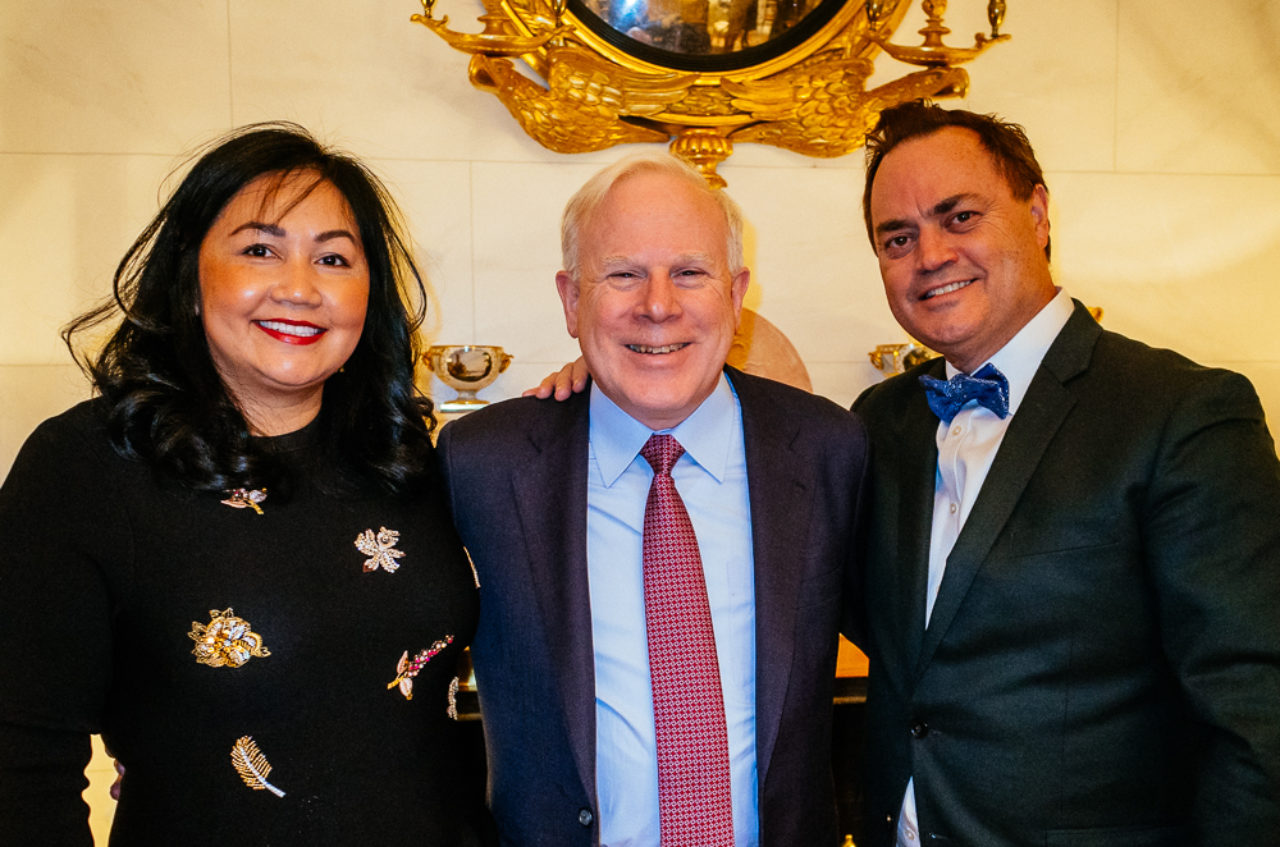 A devoted classicist, Rogers remarked that "there's nothing more exciting than to see the beauty that's expressed in the forms that we have on all three floors here." Also present was recent White House decorator Tham Kannalikham, another devotee of traditional craftsmanship, and a supporter of the ICAA.

Artist Andrew Wilson Smith shared his hopes for the future that "more institutions, organizations, and individuals will follow the lead of the ICAA and the CAHPT in fostering this fledgling movement in the visual arts and continue to encourage artists to make objects that will resonate with audiences not only today but well into the future."