ICAA Chapters Announce 2011 Awards Programs and Deadlines
Four chapters of the Institute of Classical Architecture & Art are busy planning awards programs for 2011 and beyond.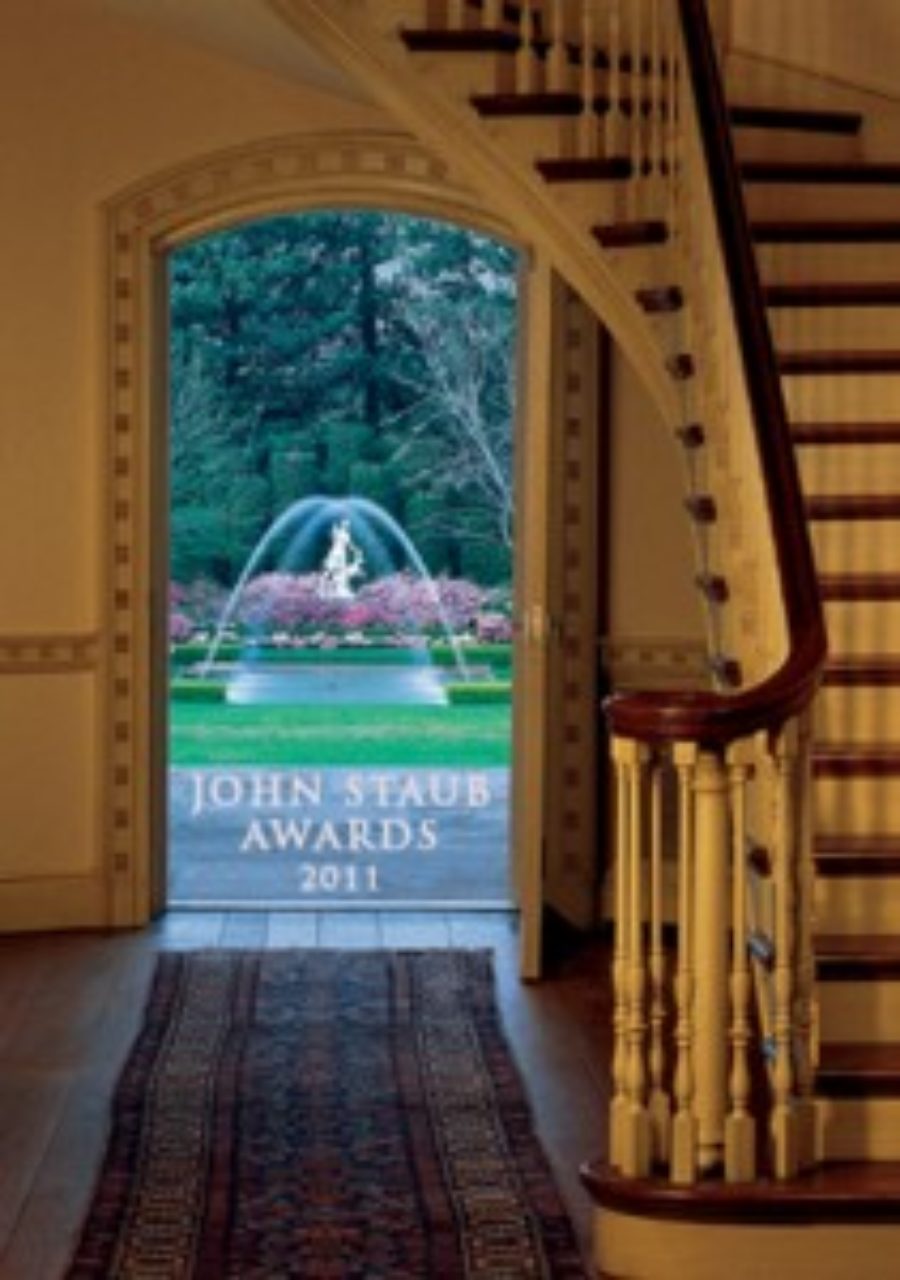 The New England Chapter announces its Second Annual Bulfinch Awards. Named for Charles Bulfinch, the Boston architect who played a key role in introducing Neoclassicism to America in the late 18th century, the Bulfinch Awards recognize excellence in New England Classical and Traditional Design. Submissions are due no later than July 4, 2011. Full program details can be found here.
The Texas Chapter announces its inaugural John Staub Awards for designers and craftspeople based in Texas. These awards will honor projects that demonstrate excellence and sensitivity to classical and vernacular traditions and have, in turn, contributed to the legacy of John Staub in Texas. All Texas Chapter members are encouraged to submit projects for consideration. Submissions are due by August 15, 2011. Program details can be found here.
The Southeast Chapter will soon be releasing dates and deadlines for the Sixth Annual Shutze Awards. The Shutze Awards recognize excellence in traditional and classical design for firms or individuals with offices in Georgia, Alabama, or Mississippi. Stay tuned for more details as they become available.
In 2012, the Florida Chapter will be launching its inaugural Addison Mizner Medal for Excellence in Classical and Traditional Architecture. Details are being finalized and will soon be available online.
And don't forget, it's never too early to start thinking about the 2012 Arthur Ross Awards! Established in 1982 by Classical America chairman of the board, Arthur Ross, and its president, Henry Hope Reed, the Arthur Ross Awards recognize and celebrate excellence in the classical tradition. All applications for the 2012 Ross Awards cycle must be received by December 15, 2011. Full program details can be found here.