ICAA Rocky Mountain to Present Student Scholarship at 3rd Annual Newman Awards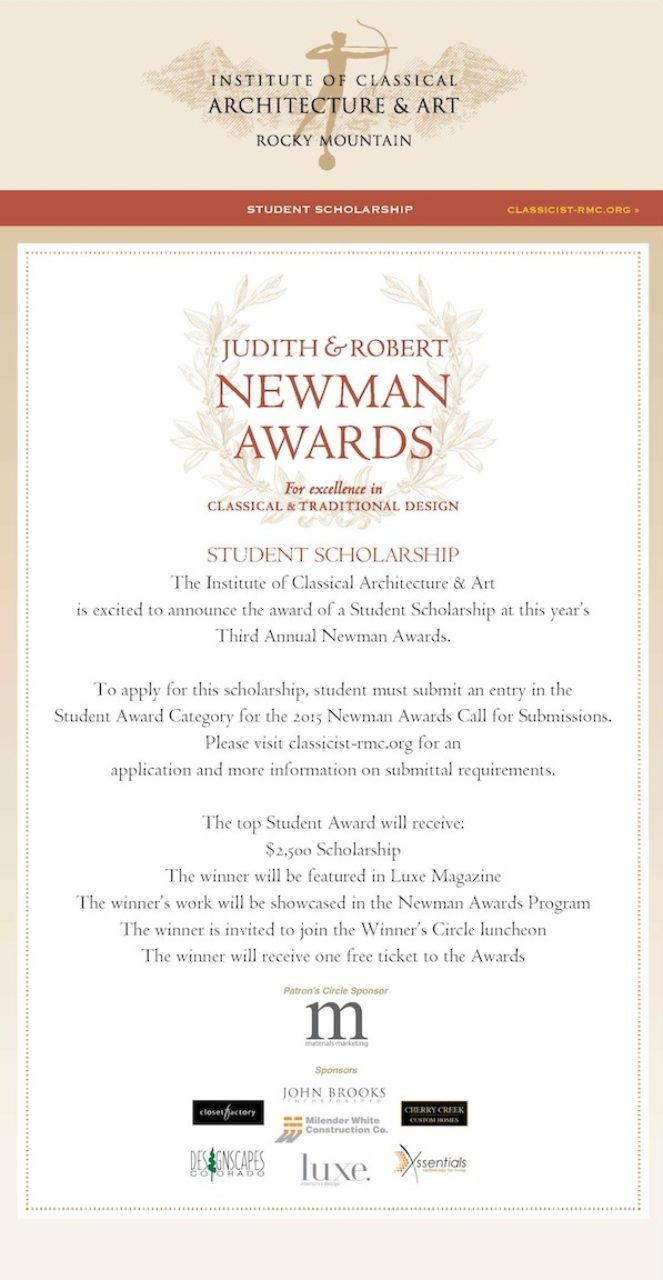 The Institute of Classical Architecture & Art - Rocky Mountain Chapter is pleased to announce the award of a $2,500 Student Scholarship at the 2015 Newman Awards, which will be held September 15 at the Brown Palace Hotel in Denver, CO.
To apply for the scholarship, students must submit an entry in the Student Award Category for the 2015 Newman Awards Call for Submissions. The submission deadline is Friday, May 29, 2015. Complete submission details can be found on the ICAA Rocky Mountain Chapter website.
By casting a wider net, the Rocky Mountain Chapter believes they will attract more students to submit the work, which has up to date received little to no recognition. Once these students realize that there is an audience for contemporary classicism, they will begin to take more of an interest in studying it.
The Chapter would like to thank all of the Newman Awards Sponsors for their continued support, as well as the Newman Awards Committee for the hard work that goes into producing such an elaborate event.