News about the 2012 Arthur Ross Award winners in Architecture: HBRA Architects of Chicago
The Chicago-based firm of HBRA Architects was recently featured in Architect magazine for their project, the Tuscaloosa Federal Building and Courthouse in Alabama. Click here to read the Architect article in its entirety.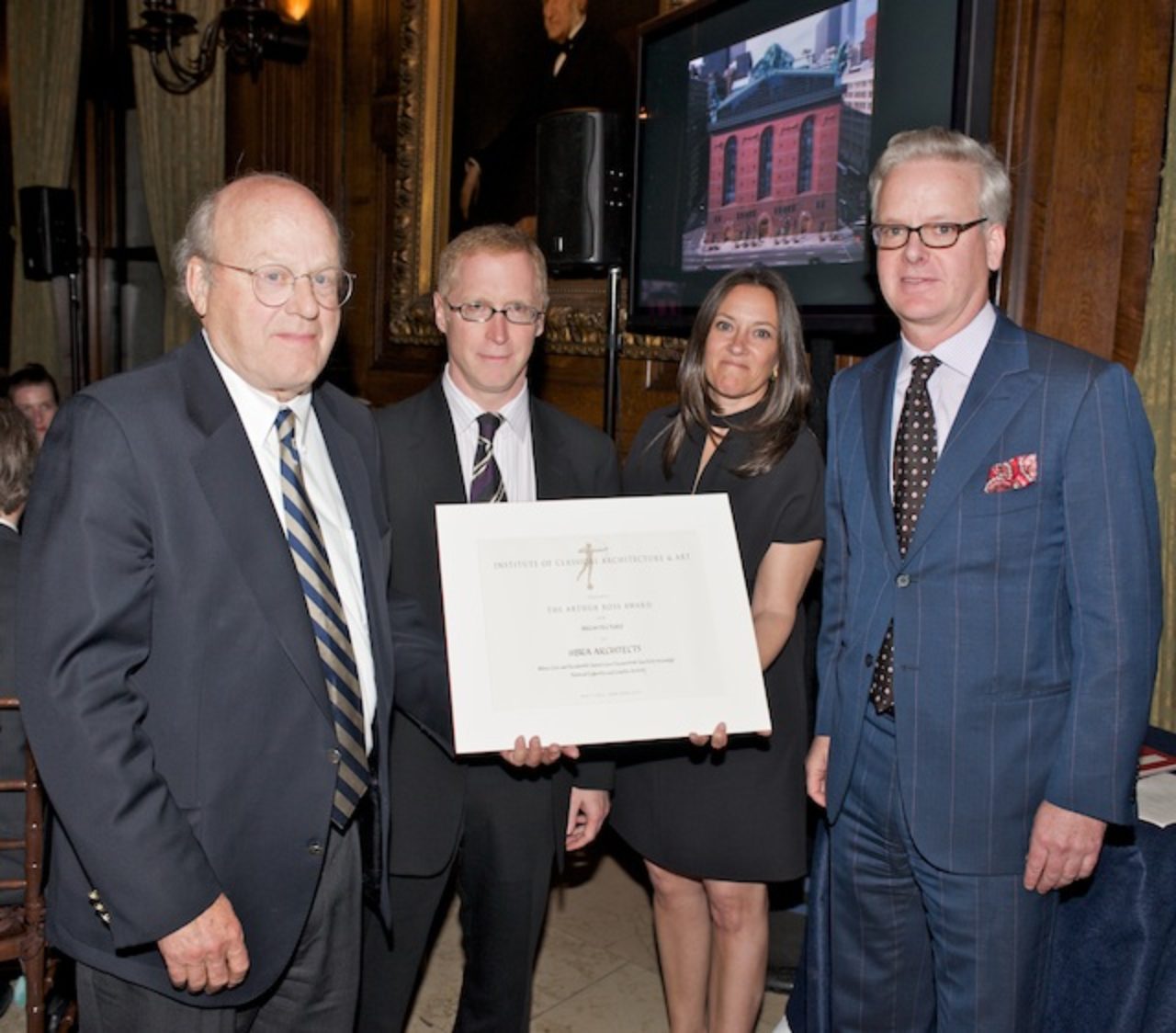 Thomas Beeby and Aric Lasher of HBRA Architects accepting the 2012 Arthur Ross Award from ICAA trustee and 2012 jury chair Kathryn Herman and ICAA chairman of the Board, Peter Pennoyer. (Photo © Mia McDonald.)
HBRA Architects received the 2012 Arthur Ross Award for Excellence in the Classical Tradition in the category of Architecture. We congratulate them once again and commend their example.