Summer Studio in Classical Architecture 2018 | Week Four
Follow the ICAA's 2018 Summer Studio in Classical Architecture program, from June 18th through July 14th, as students from across the country spend four weeks in New York City and the surrounding region exploring the ideas, methods, and issues related to classical architectural design. You can also read updates from weeks one, two, and three.
Summer Studio in Classical Architecture student Lydia Packer gives an update on the fourth and final week of the 2018 program, which included a visit to the Morgan Library & Museum, a lecture and study of the human figure in architectural ornament, and office tours of Peter Pennoyer Architects and Historical Concepts.
Daily Student Blogs
July 13th, by Teagan Dorsch
As time dwindles down for our Summer Studio program, the energy in the classroom rises as we all work on finishing our final design projects. Today was spent in the classroom, from the early morning to late in evening, all of us focusing on perfecting our line weight, detailing, and the legibility of our work. And finally, through all the hard work put in by the students, instructors, and staff of the ICAA, we were all able to pin up our final designs and await tomorrow's critique.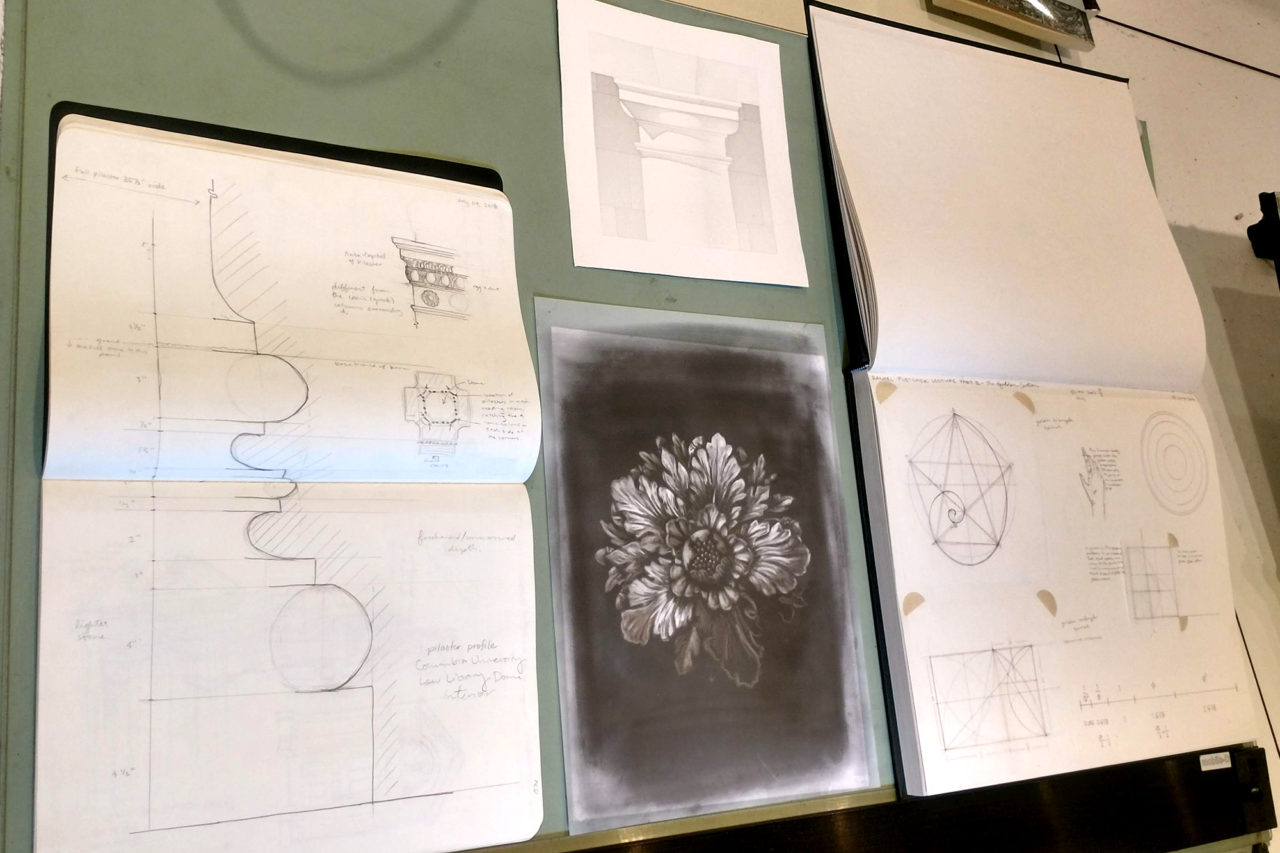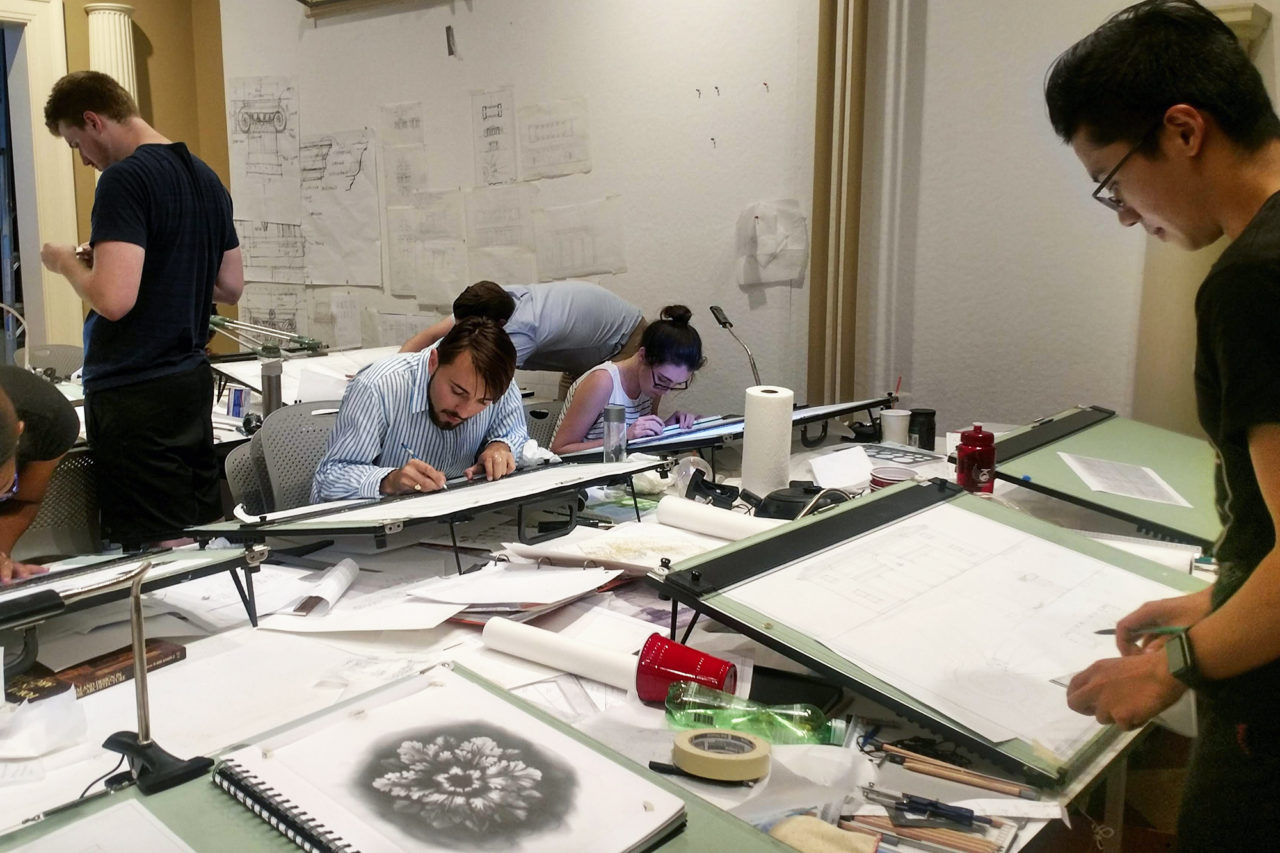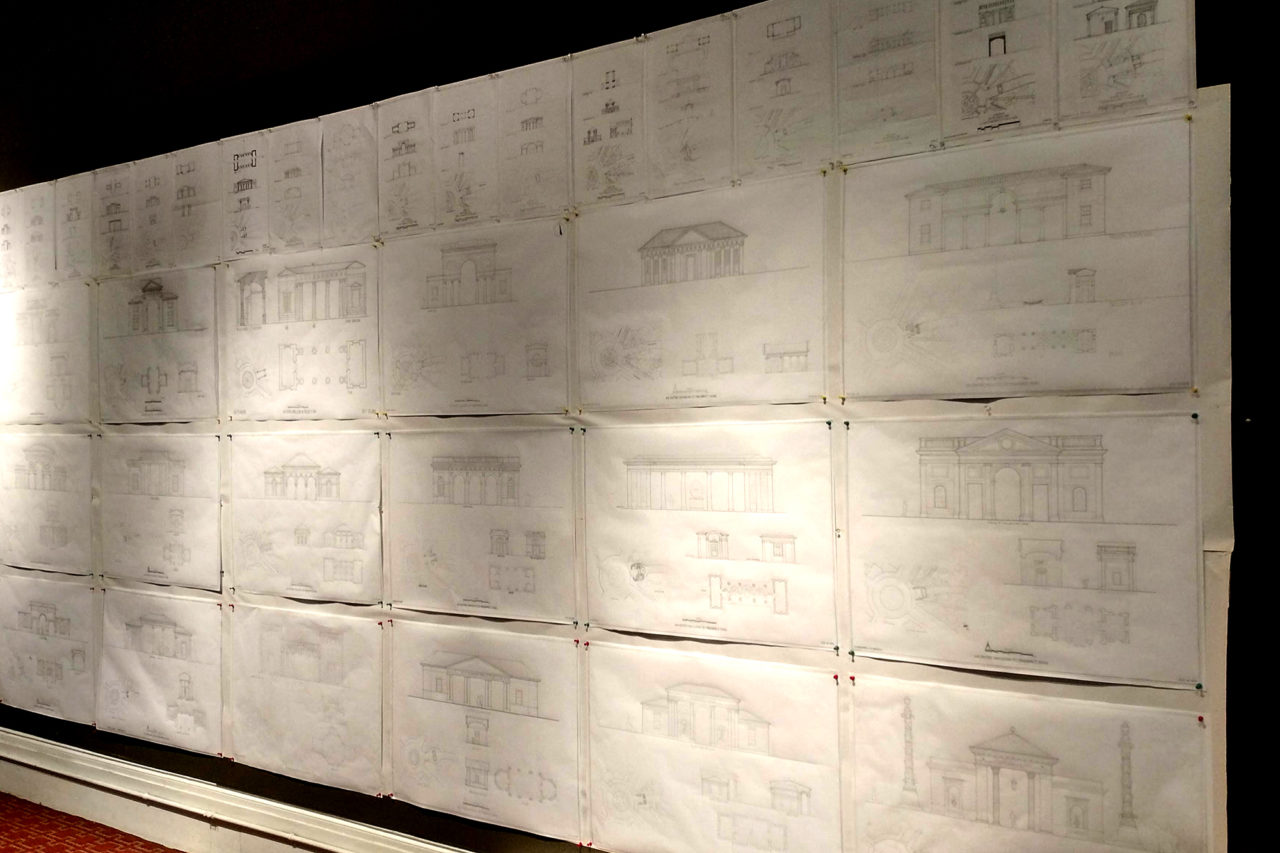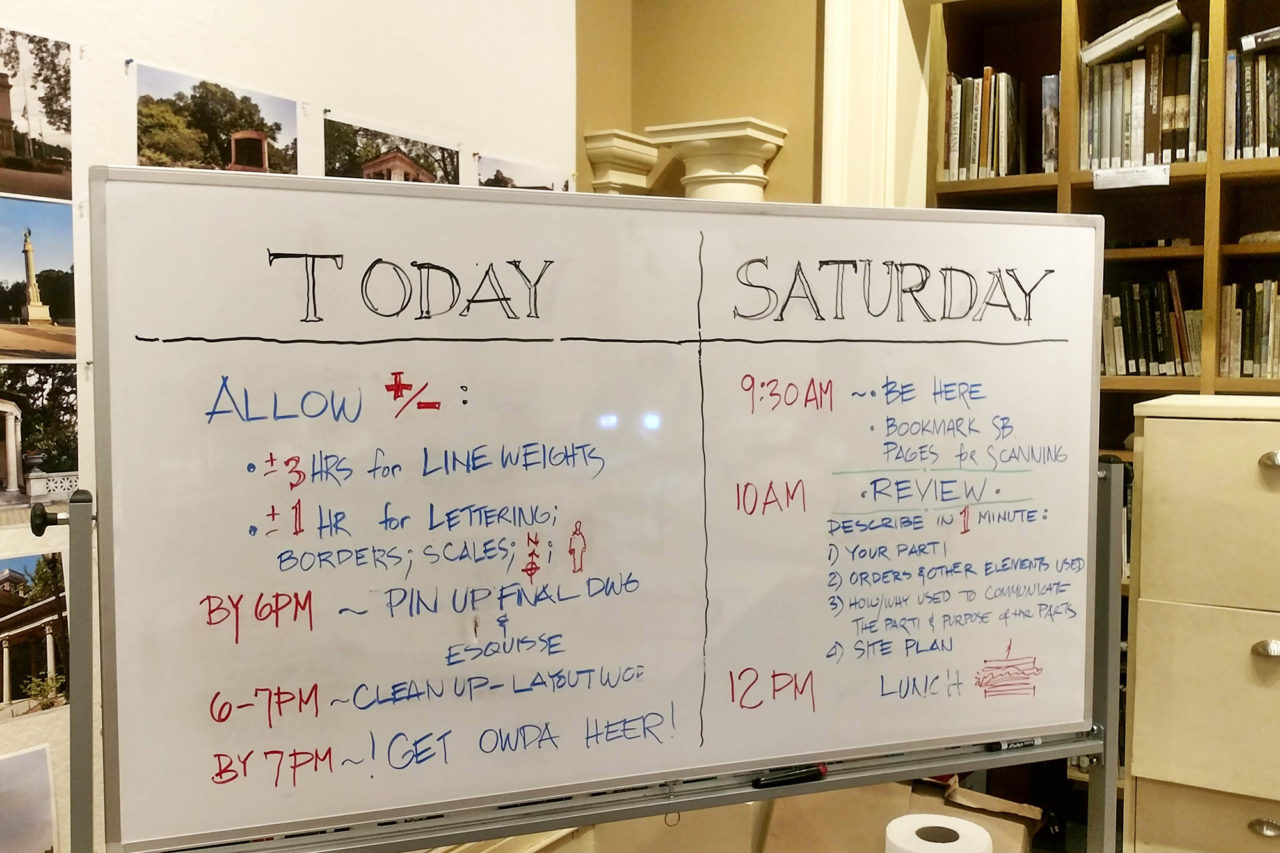 July 12th, by Susan Dalton

Today we were working full force on our final projects - a proposed 1000 sf entry pavilion for Prospect Park, composed of a central passage, visitor center, and community meeting room. With only two days until we have to present our work, today was our first full day of just studio work. Many of us continued to work on the outlines of our designs before moving onto the finer details that make each of our pavilions even more unique.
It was a great day to ask questions on intricate details so we can present our best possible work on Saturday. As we are finishing up, it is interesting to see the wide range of designs for our three-piece pavilions. Classical architecture has a strict set of rules, yet so much diversity can be created.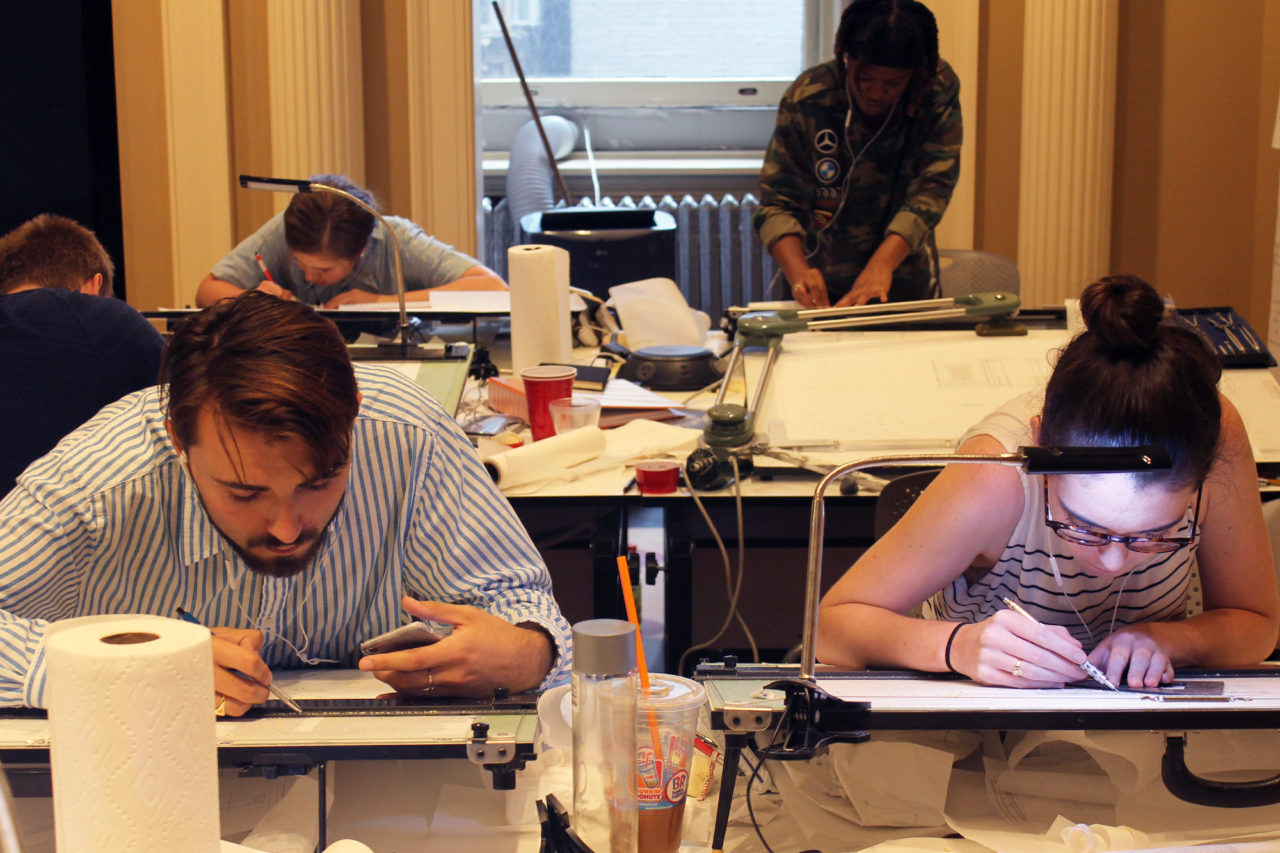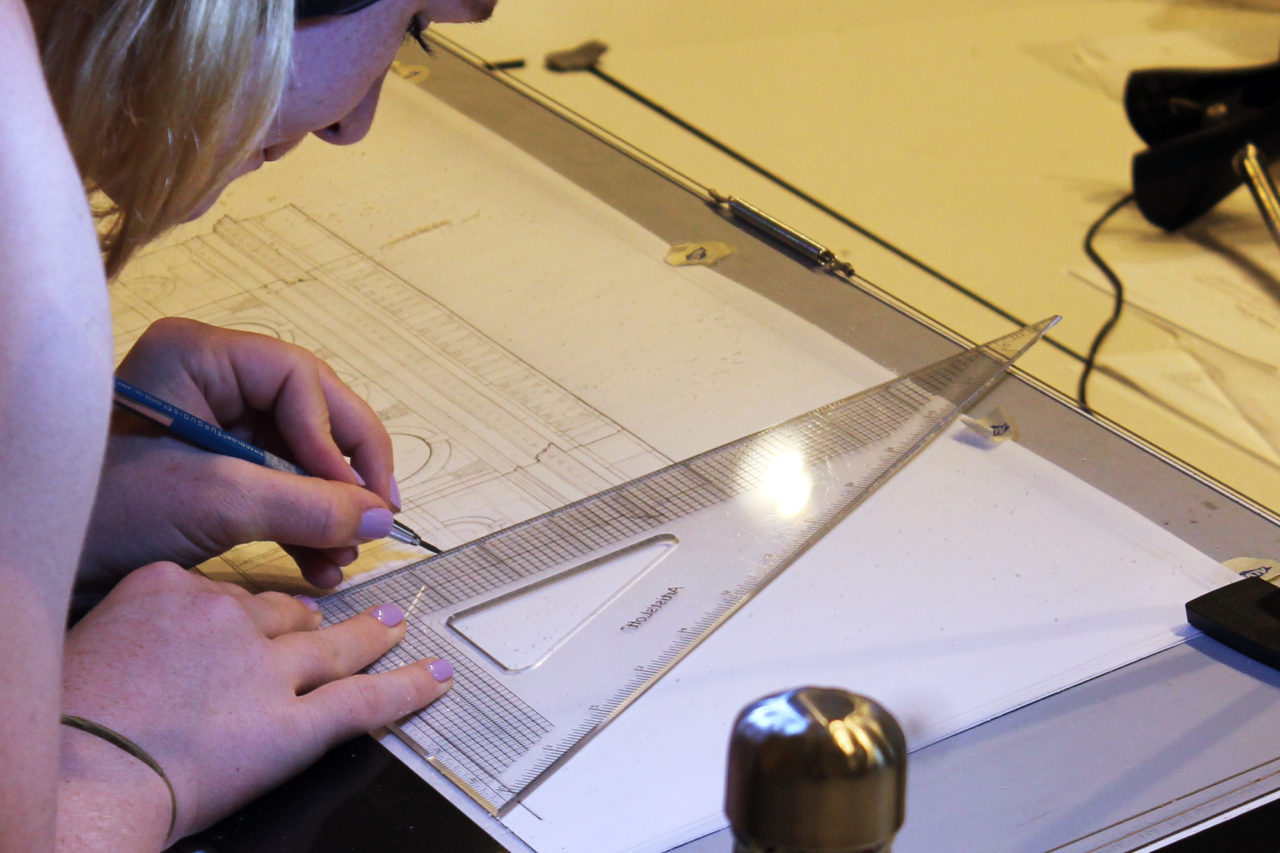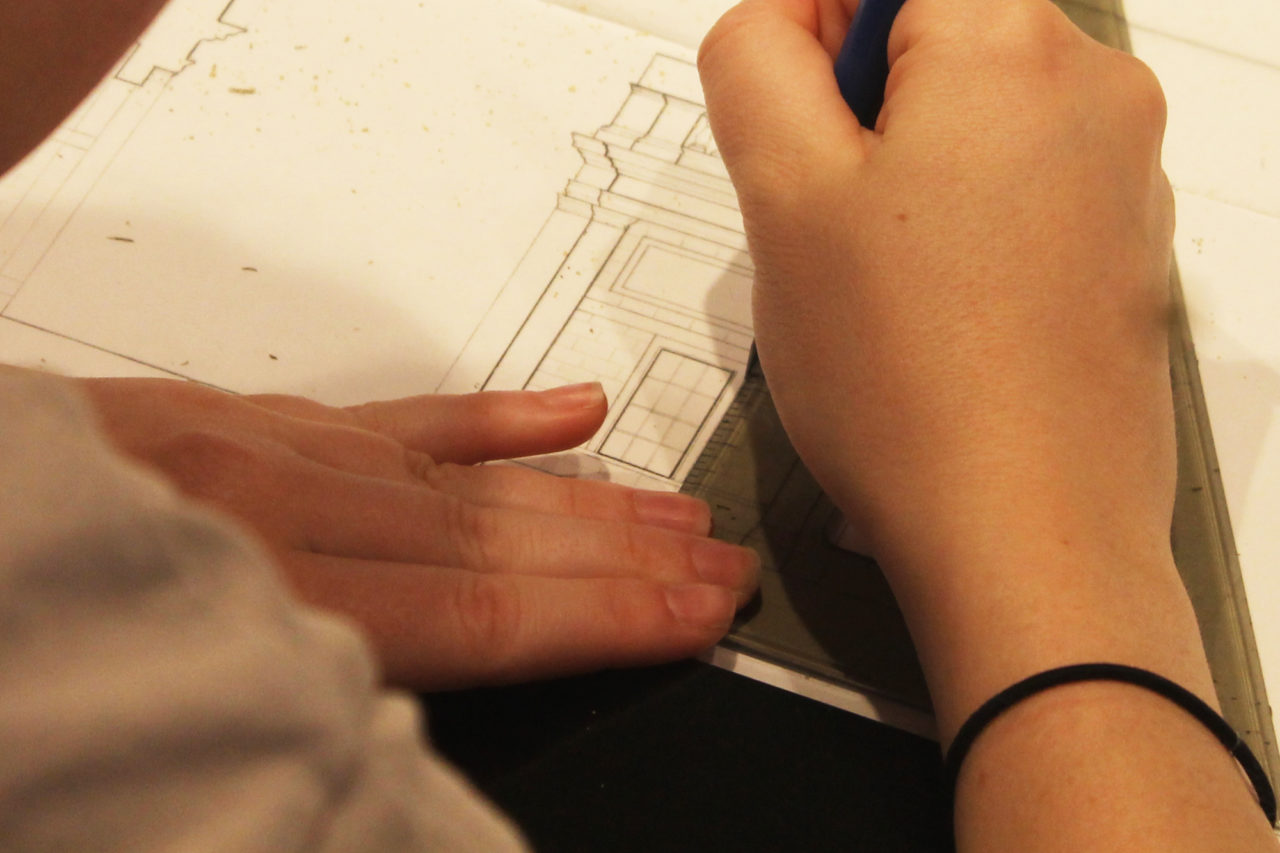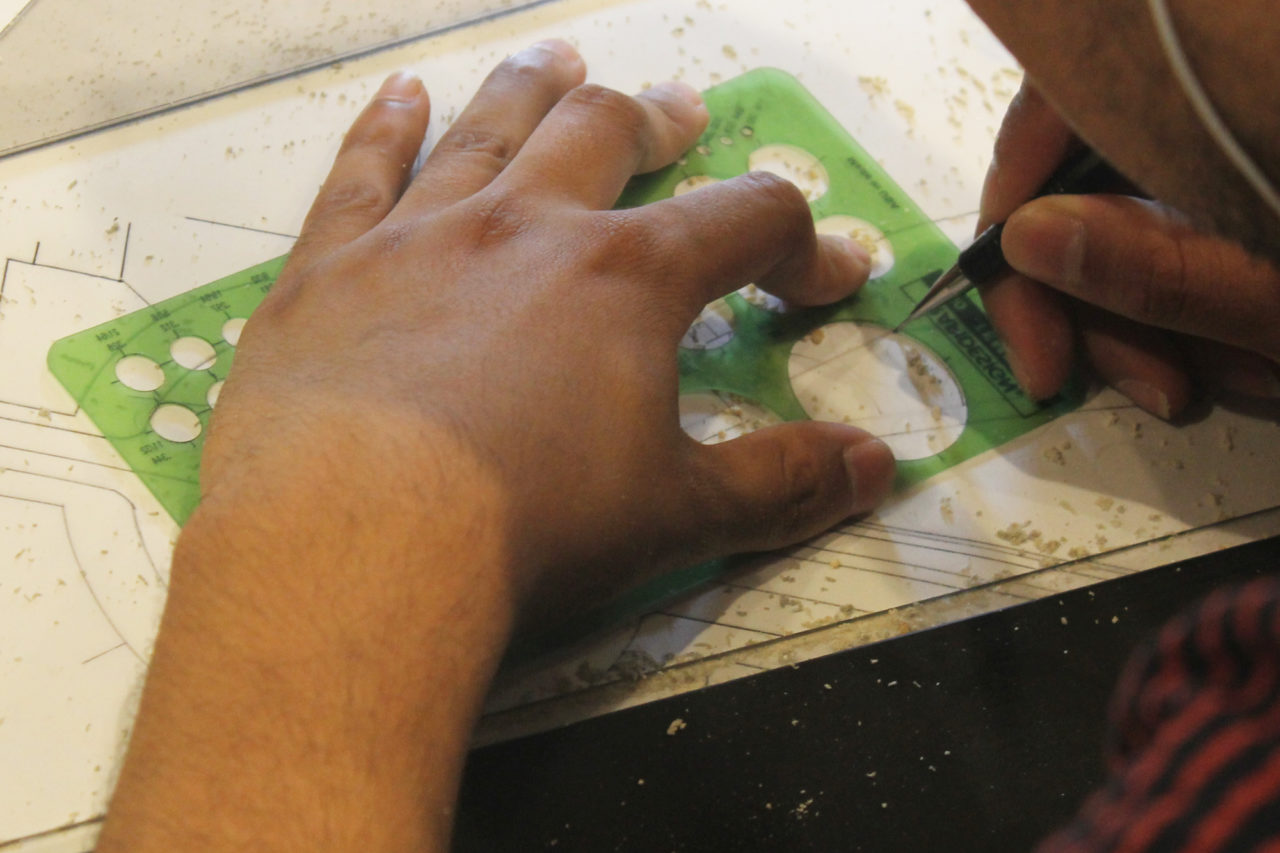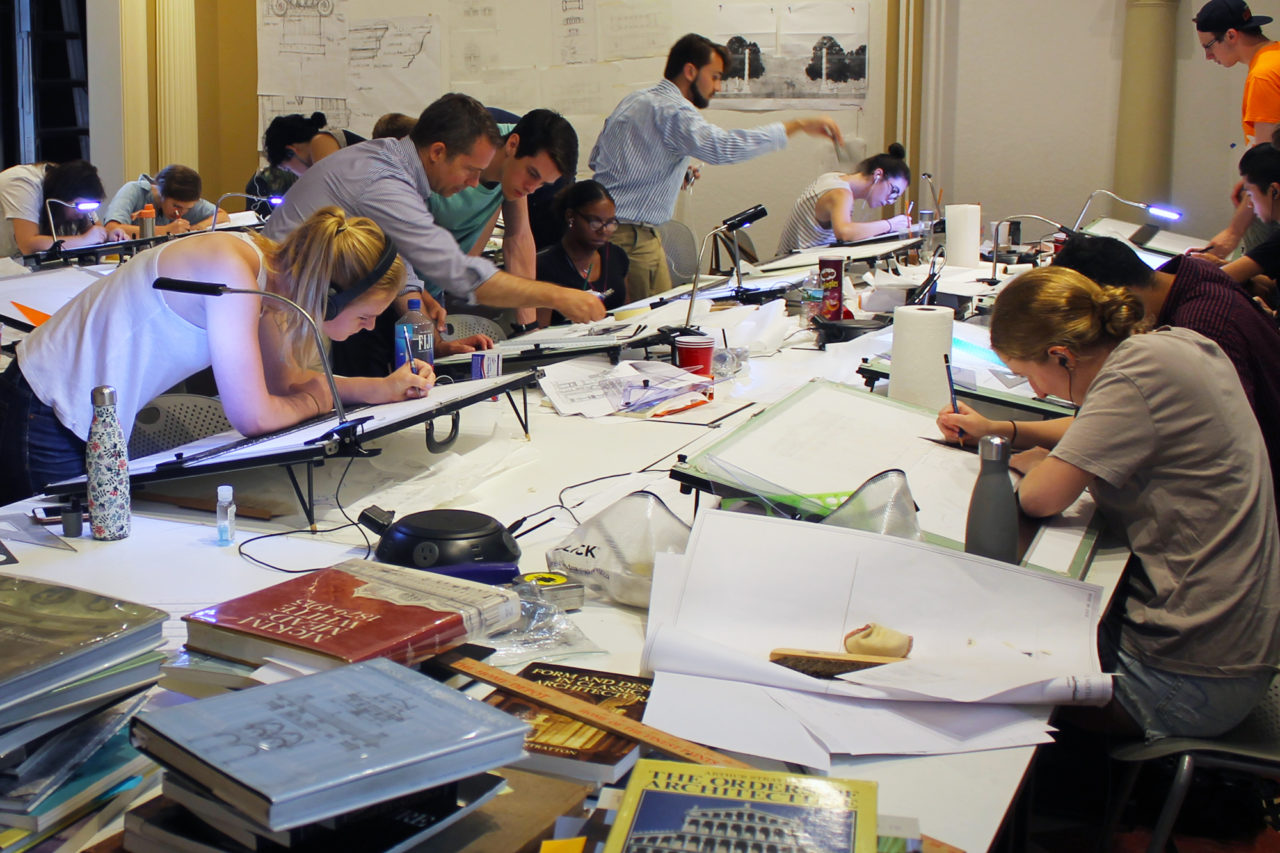 July 11th, by Shahadah Allah

Today was mainly a work day, beginning in the studio. Many of us continued working on our final project draft, while others began finishing up proportional elements for their design. We continued to receive great feedback and guidance from instructor Michael Mesko and the other Teaching Assistants.
Around 4:30 PM we headed to our final firm visit at Peter Pennoyer Architects. Elizabeth Graziolo, a partner at the firm, greeted us warmly, and led us into their library. While they told us a little bit about their firm, we nibbled on refreshments and sipped on wine (for those of age), before splitting into three groups and beginning a tour of the office. Several of us got to experience their Virtual Reality system and saw a three-dimensional version of one of their current projects. The work they are doing was very intriguing - it has classical and traditional elements, but many of the projects have a geometric twist to them. We ended our tour back in the library and they answered any lingering questions our class had. After the tour was officially over, we all headed back to the ICAA to further work on our projects.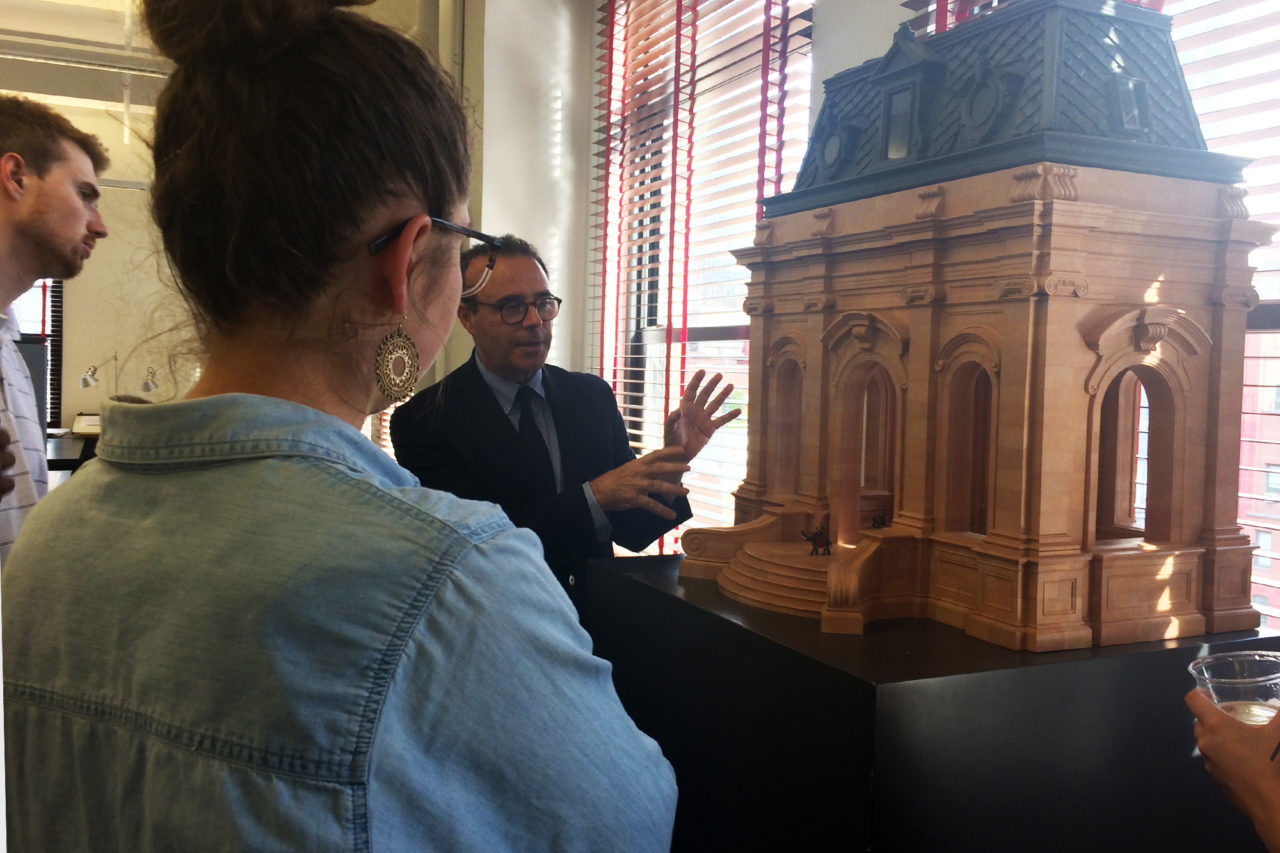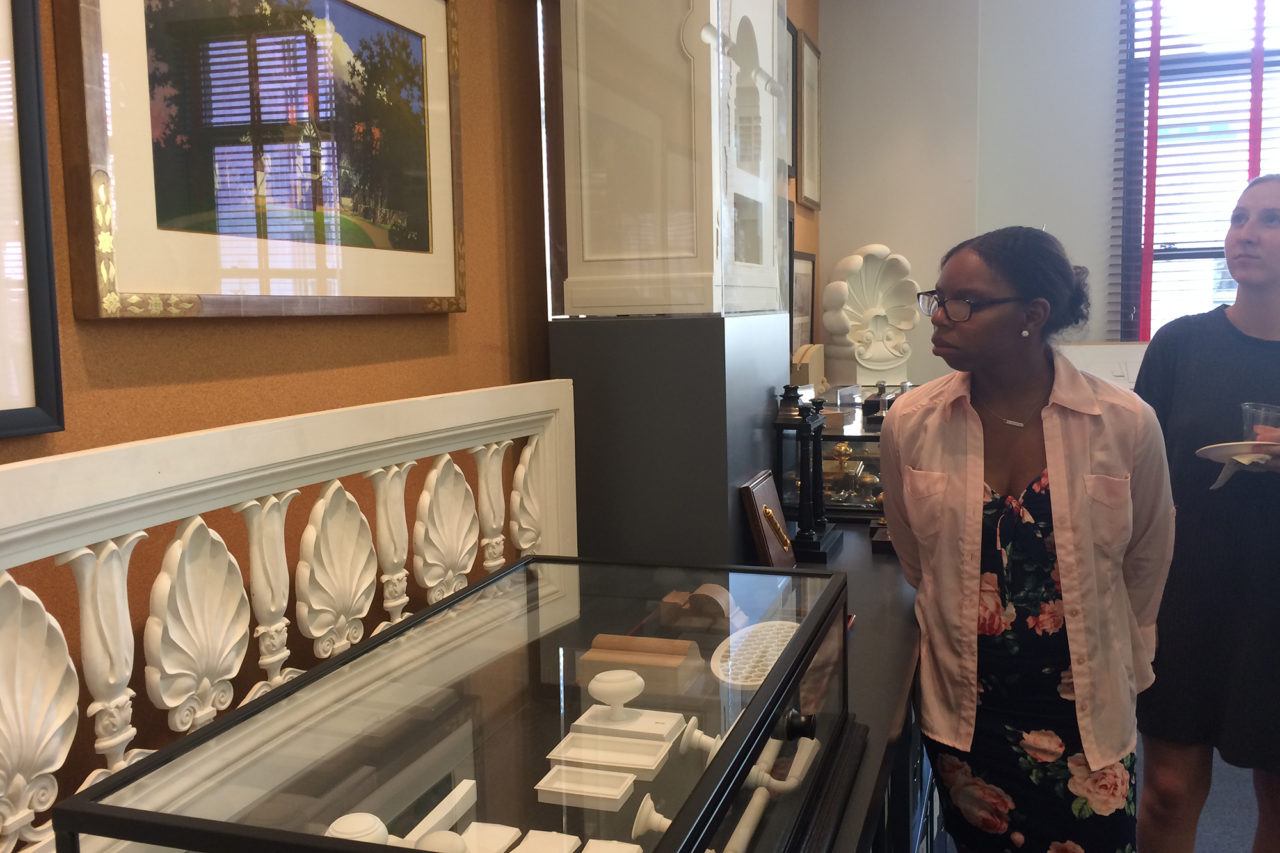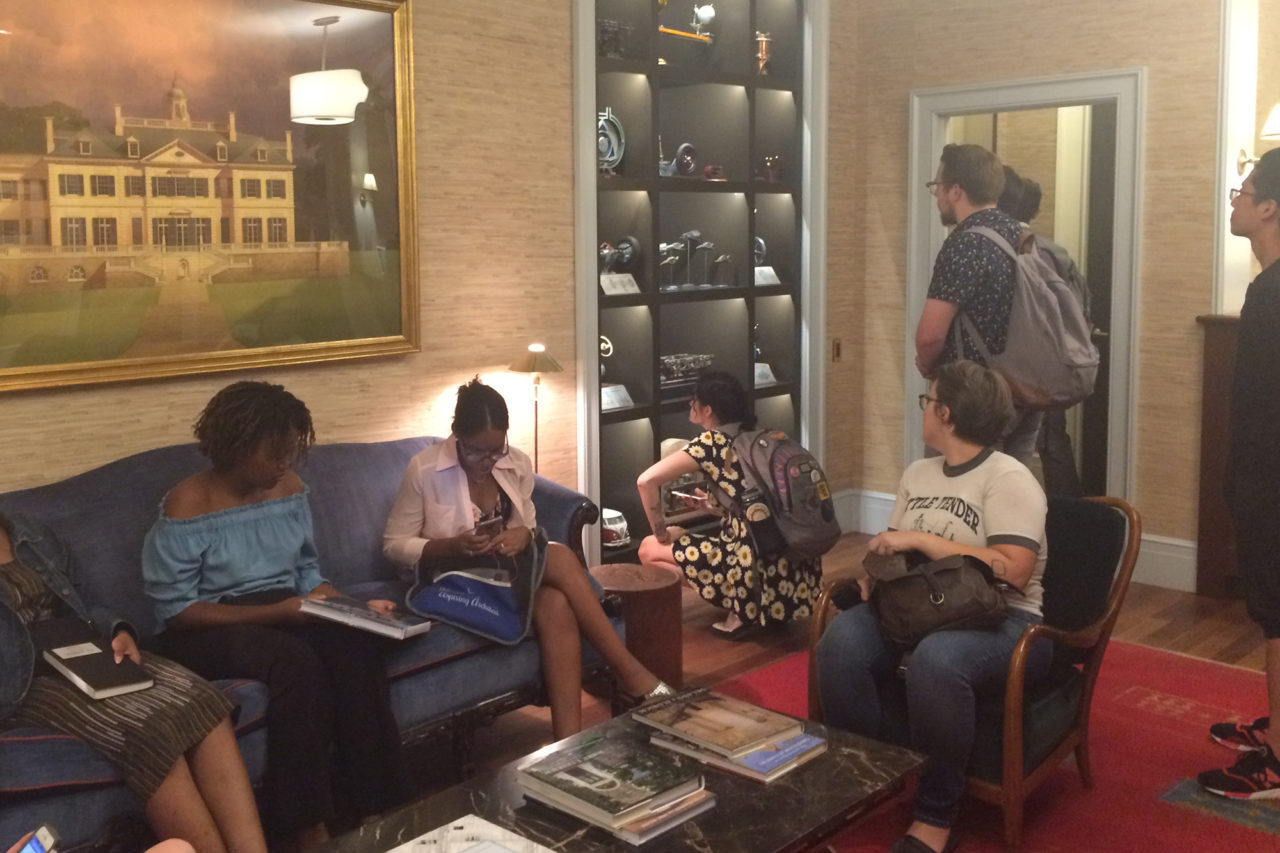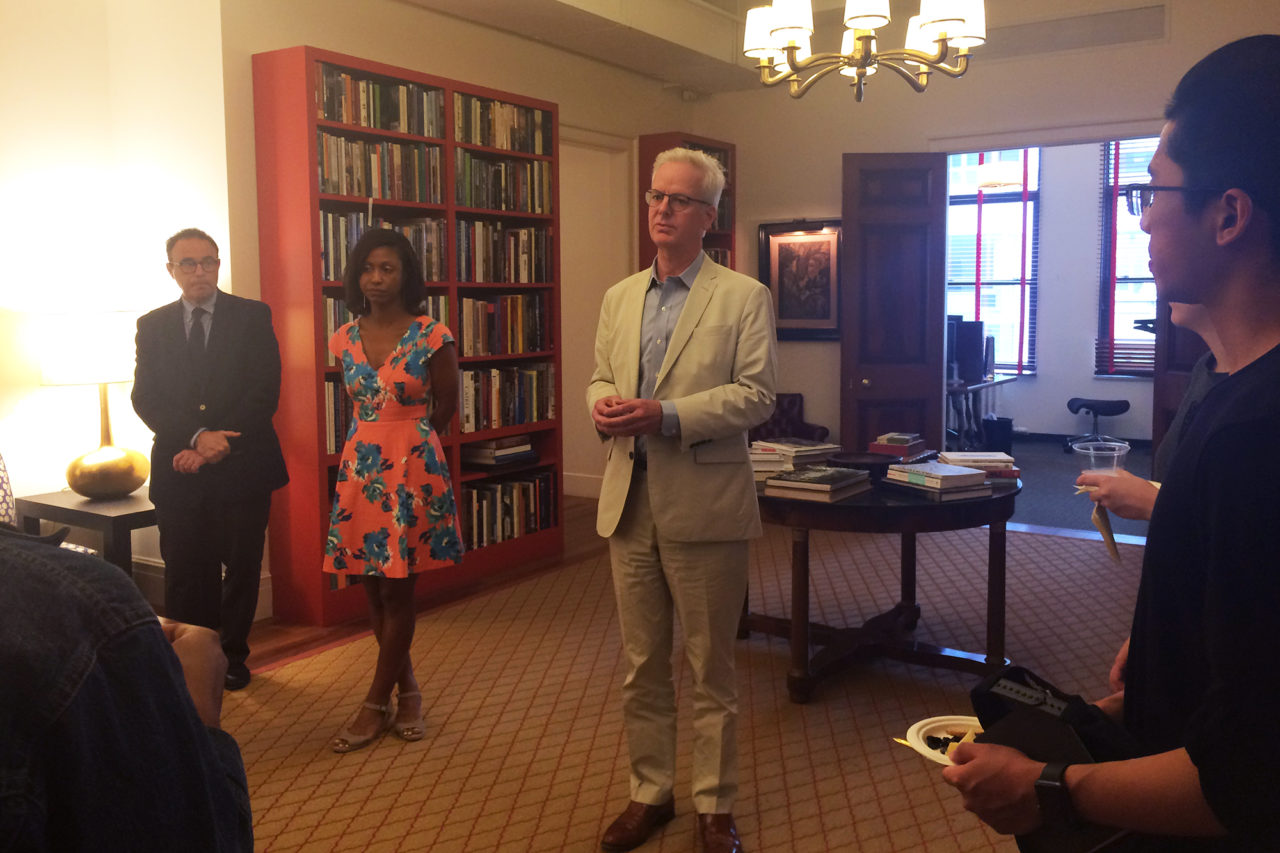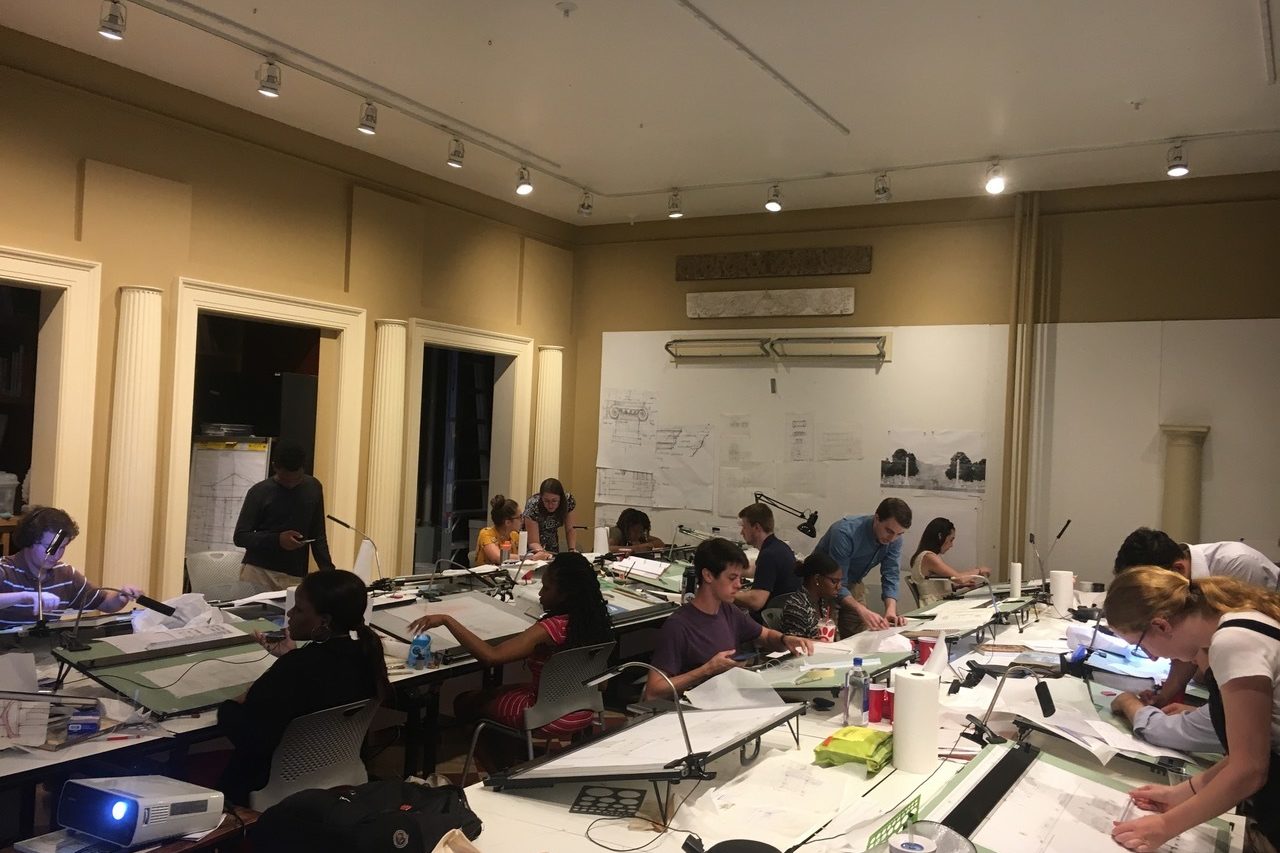 July 10th, by Sara Lafrance
Today was a very busy day for us here at the ICAA, beginning with a firm tour of Historical Concepts, followed by a little bit of studio work, lunch, a guest lecture by James Doughtery, a field study at the New York Public Library, another guest lecture by Calder Loth, and then ending with more studio work.
Based in Atlanta, but with a satellite office in New York, Historical Concepts was a small, but very interesting firm to visit. They were our first "traditional" architecture firm, rather than classical, which I've learned is the HGTV equivalent of "timeless" design. They were gracious enough to show us several projects they are currently working on, including a house in the Hamptons and a house in Nevada with a horse ranch. It was very interesting to see their redlined hand-sketched plans, elevations, and sections and compare them with the final product.
After our firm visit, we had a lecture from James Dougherty on the human figure in architectural ornament. Not only did James fly all the way out from Budapest to speak with us, but he brought us chocolates too! He talked to us about the urban fabric of Budapest and why ornament is so important in such a densely populated city. He described these ornamented facades as "nested compositions" - ornament that can be seen and enjoyed on a larger scale as well as on a smaller, more detail-oriented scale.
Following the lecture, we traveled to the New York Public Library and studied the human figure in the ornament of the library's facade. We sketched these sculptures for a little over an hour using the methods James Dougherty taught us in his lecture.
After the field study, we were joined by other members of the ICAA for Calder Loth's lecture on the reconstruction of classical buildings, and what the restoration of damaged classical architecture means to local culture. He covered a broad spectrum of buildings - from Lutheran Cathedrals in Dresden, Germany that were bombed in WWII, to 17th century brick churches in Connecticut that had collapsed after a fire. Calder showed us that restoring and reconstructing these buildings is important not just for aesthetic purposes, but for the deep-rooted culture and tradition that surrounds these beautiful works of art. When Calder's lecture was through, we were given a brief tutorial on how to draw Roman classical windows and doors and we finished the day by attempting to finalize our studio designs in preparation for Saturday's final presentations.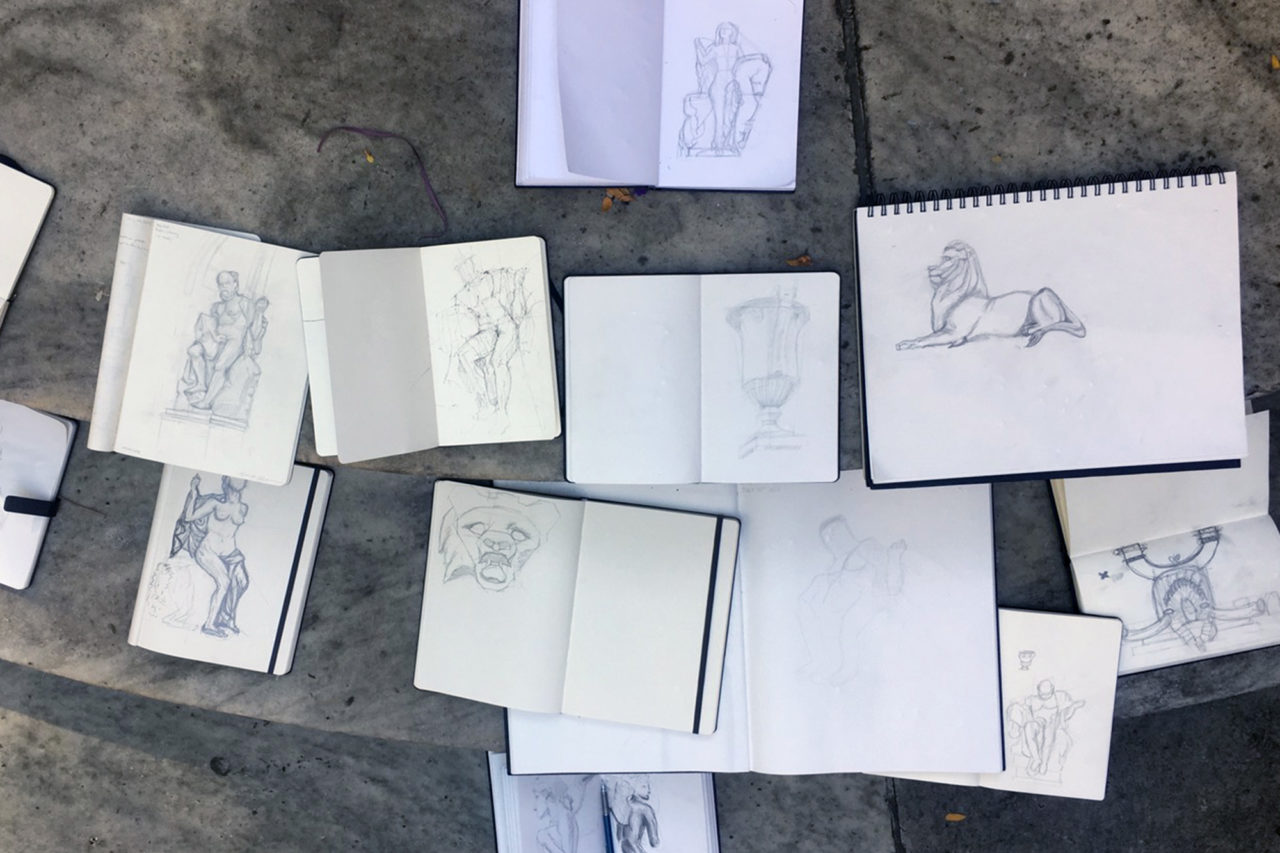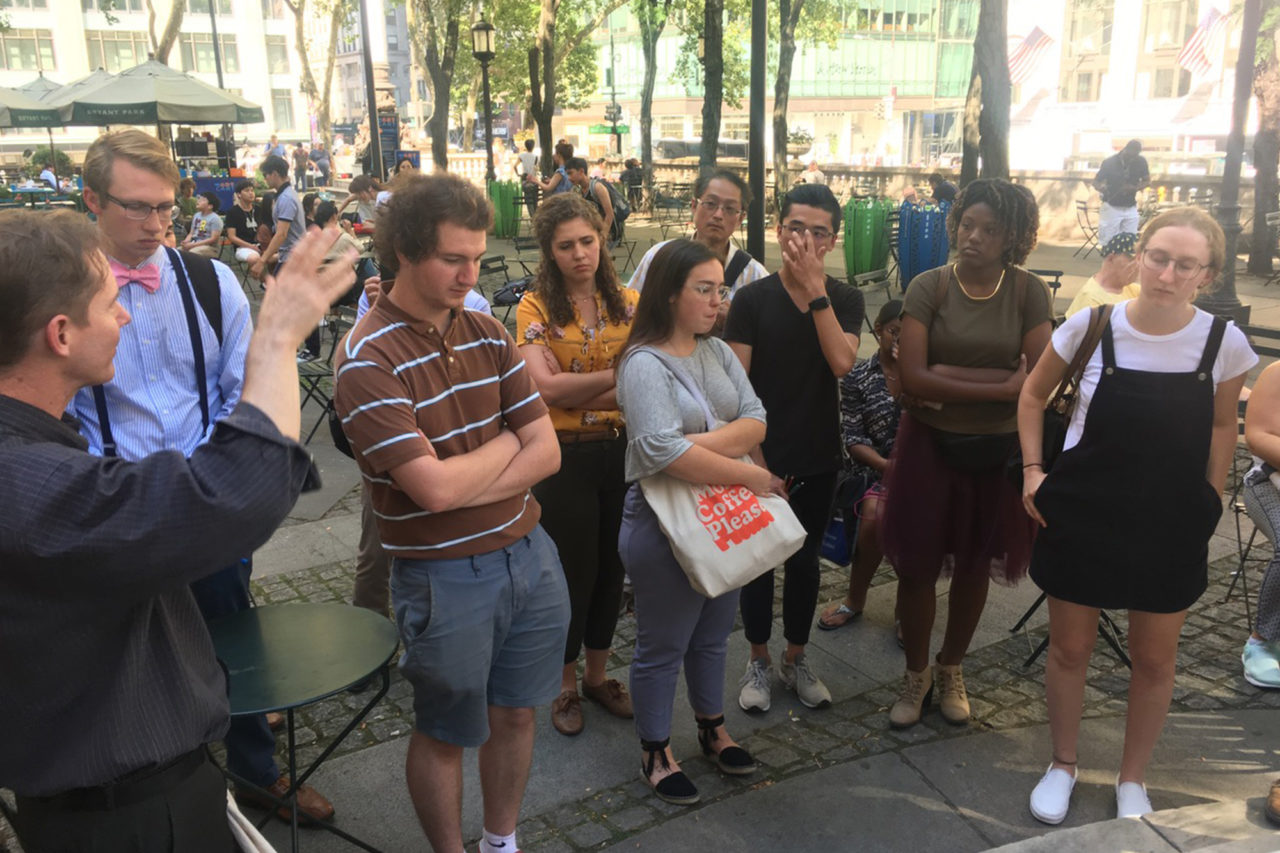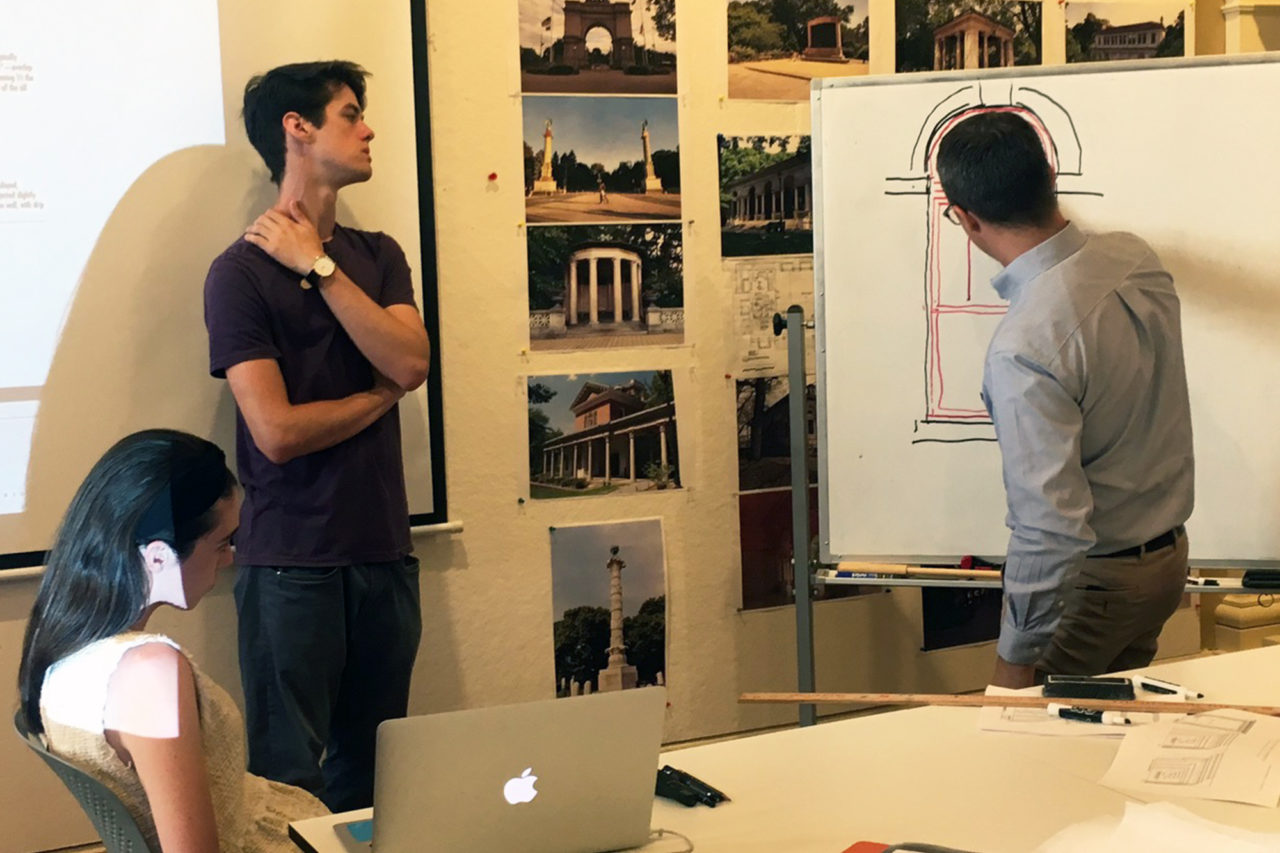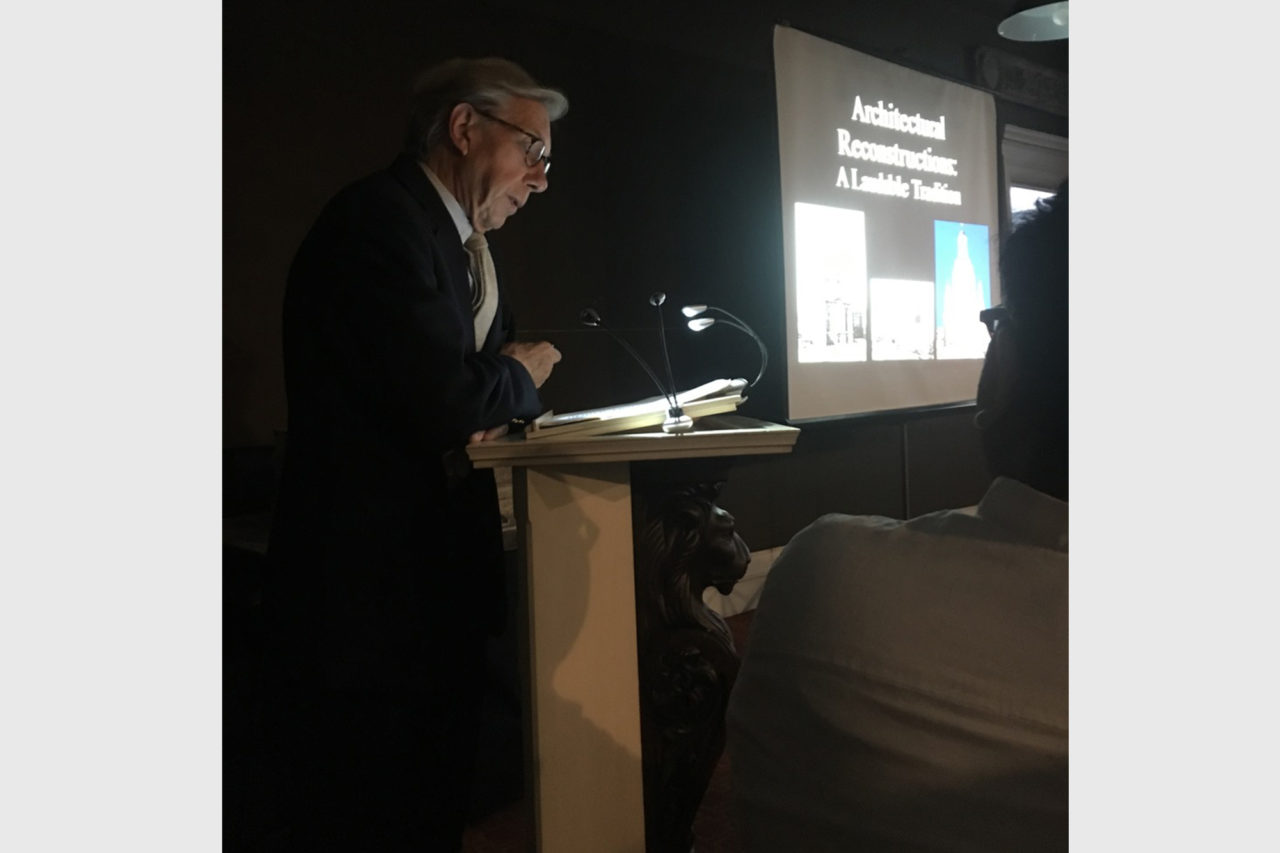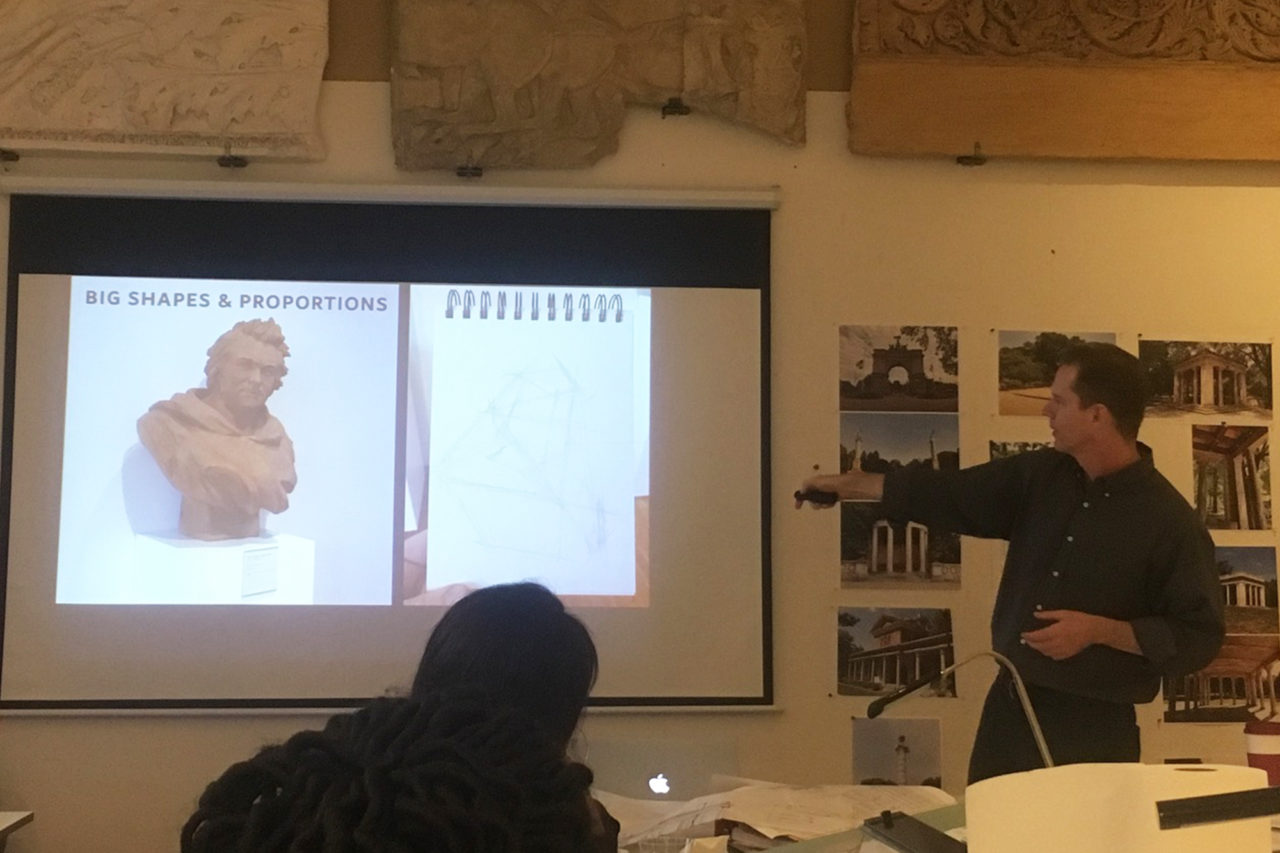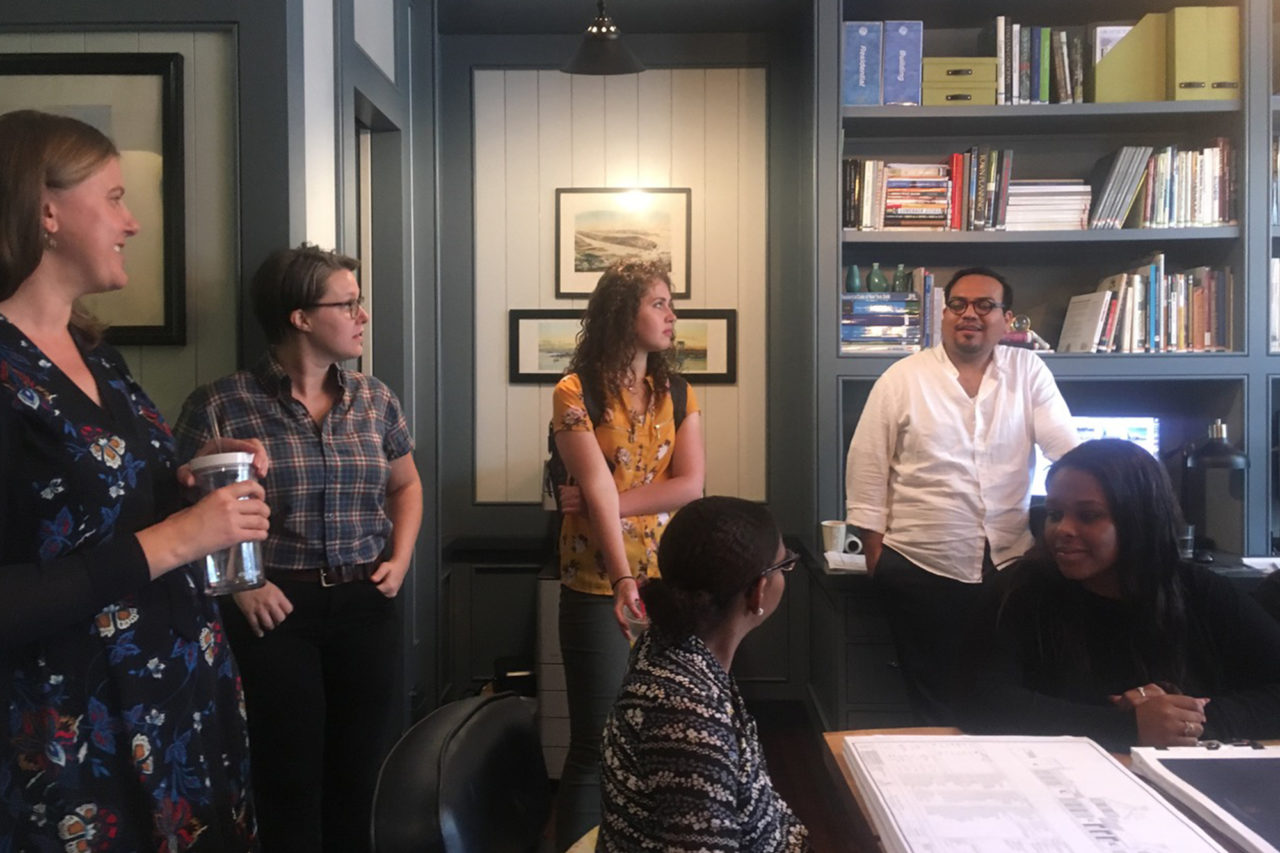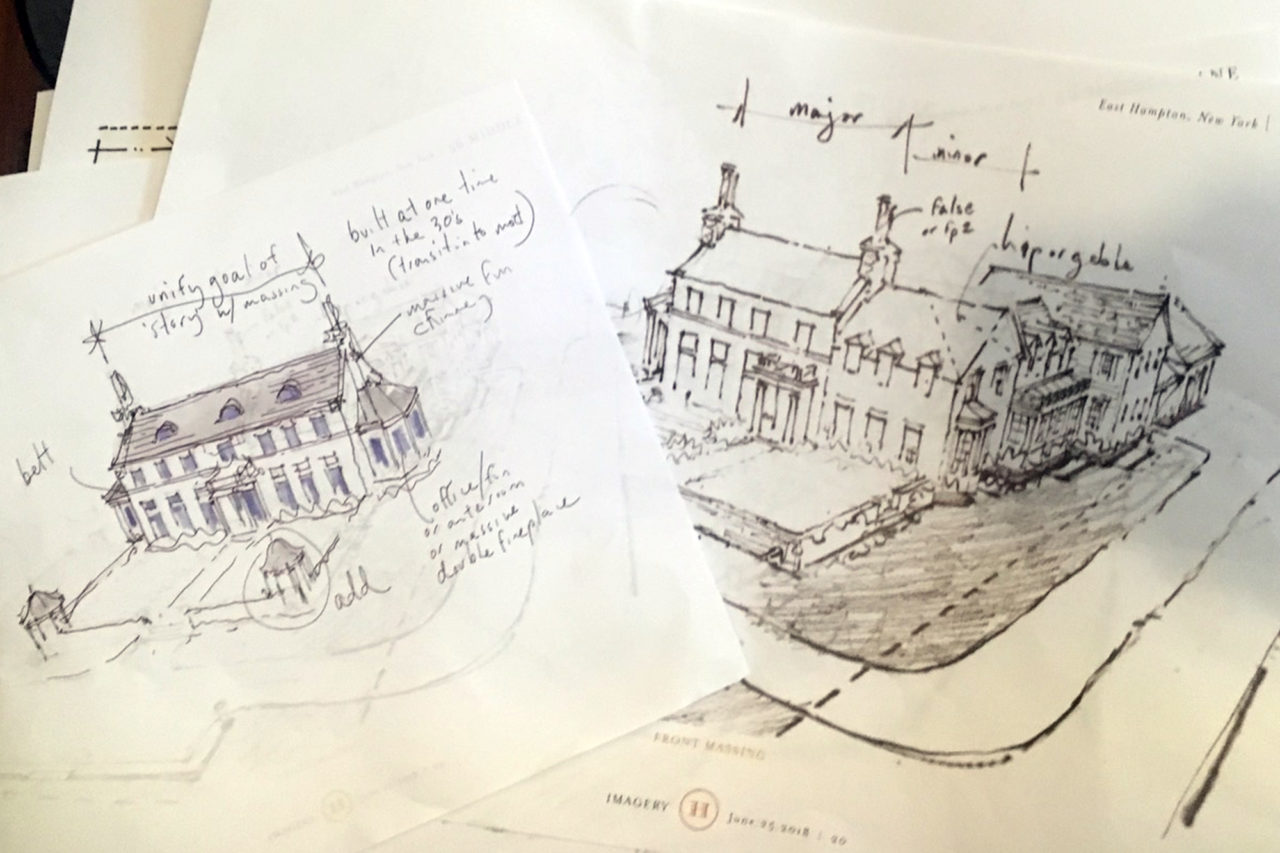 July 9th, Mallory Smith
Today we gathered as a class to listen to Architectural Historian Calder Loth speak of some of the most important architectural publications known to us today. From Vignola and Palladio, to Desgodetz and Gibbs, we noted the importance of these architectural treatises, and all of the ones in between.
After speaking about the works themselves, we were fortunate enough to visit The Morgan Library & Museum, to actually see some first editions of these treatises. There was no time wasted while at The Morgan Library, as we were also tasked with making measured drawings and sketches of a room within the Library, decorated with some of the finest marbles, most exquisite frescos, and breathtaking ornamentation. It was truly a field trip to remember!