The 33rd Annual Arthur Ross Awards
The Institute of Classical Architecture & Art (ICAA) presented the 33rd annual Arthur Ross Awards for Excellence in the Classical Tradition on Monday, May 5 in New York City.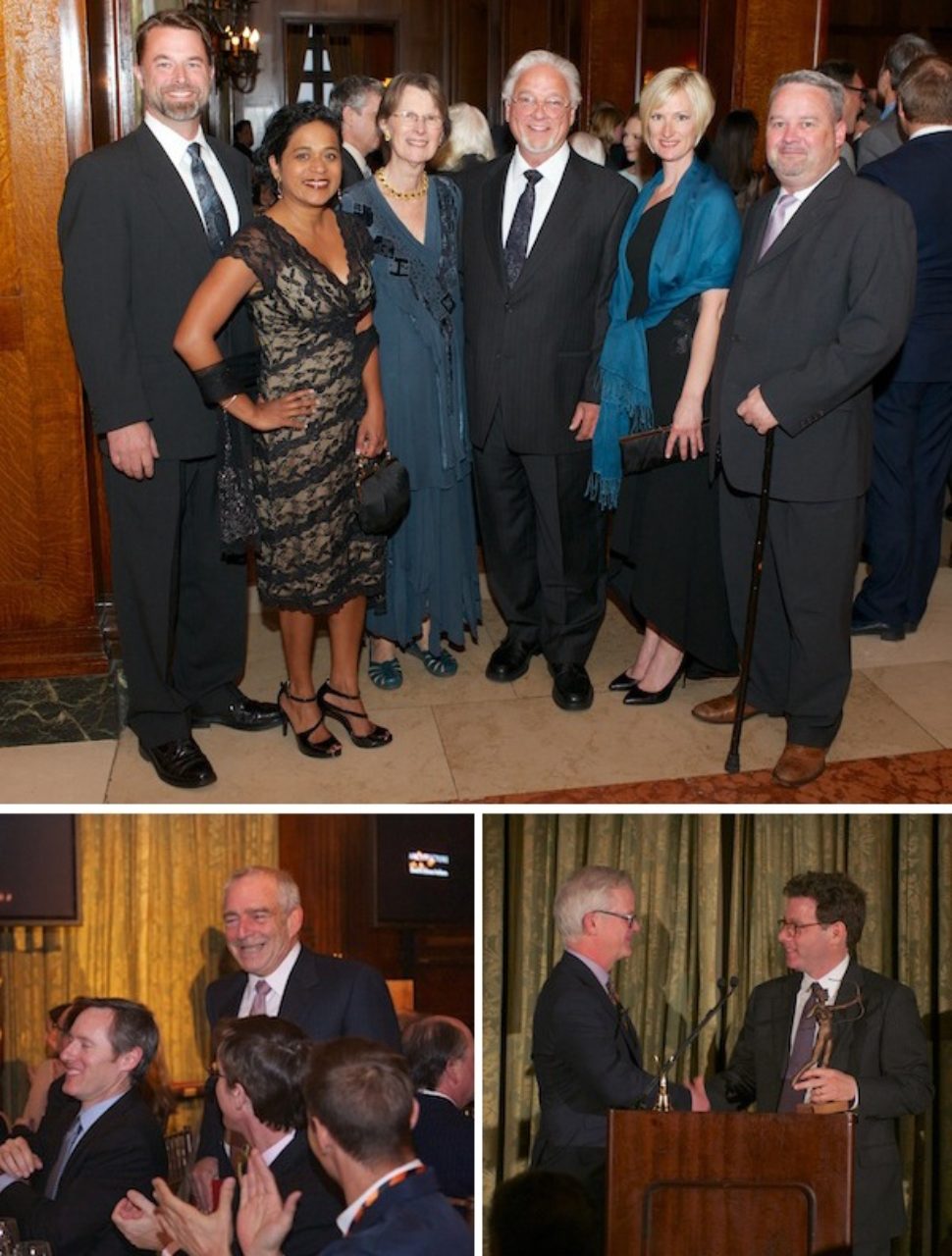 Over 400 guests were in attendance to celebrate the achievement and contributions of this year's winners in the following categories:
Architecture David M. Schwarz Architects, Washington DC
Artisanship Dennis Collier, Bangor, Pennsylvania
Stewardship Salve Regina University, Newport, Rhode Island
Sculpture Edward J. Fraughton, South Jordan, Utah
History/Journalism Stephen Fox, Houston, Texas
Board of Directors Honor
Jacob Collins, New York
Further cause for celebration was the formal introduction of recently hired president, Peter Lyden, who joined the ICAA in March. Previously the Chief Philanthropic Officer at the American Museum of Natural History, Peter brings a passion for classical architecture as well as a vision for the future of the ICAA. In his brief remarks, Mr. Lyden thanked the sold-out crowd and paid tribute to Janet Ross and the Arthur Ross family. He noted, "Each of you in this room has the capacity to bring beauty into the world and thus nurture the human spirit. Your greatest impact and contribution is educating future generations in the classical tradition."
Established in 1982 by Classical America advocate, Arthur Ross (1910-2007) and its president, Henry Hope Reed (1916-2013), the Arthur Ross Awards were created to acknowledge excellence in the classical tradition. From the beginning, the awards have brought to bare the achievements of architects, painters, sculptors, artisans, landscape designer, education, publishers, patrons, and others dedicated to preserving and advancing the classical tradition.
Adele Chatfield-Taylor, jury chair, acknowledged her fellow jurors Miriam Ellner, Francis Morrone, Deborah Nevins, Peter Pennoyer, Don Ruggles, Gil Schafer, Charles Warren, and Eduard Zepsa for their insight and dedication.
The awards ceremony was conducted by ICAA board Chairman, Mark Ferguson, and the dinner was co-chaired by Suzanne Santry, Bunny Williams, and Suzanne Tucker. The architectural table centerpieces were created for the event by Jonathan Preece of Bunny Williams, Inc. At the end of the evening, guests received advance copies of The Classicist No. 11.
All photos © Mia McDonald Photography