The ICAA Announces Savannah Tate Cuff as the 2019 Winner of the Alma Schapiro Prize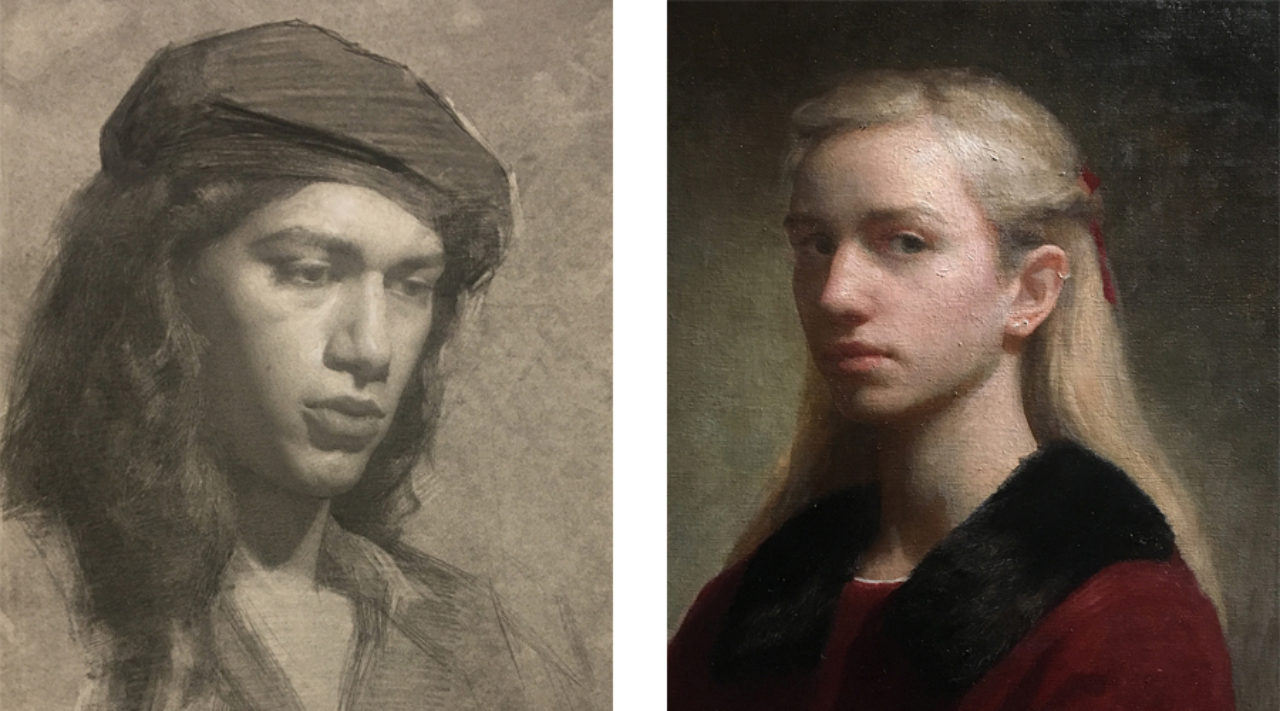 left: Jordan, graphite and charcoal on paper; right: Self Portrait, oil on canvas
The ICAA is proud to announce that Savannah Tate Cuff is the 2019 winner of the Alma Schapiro Prize. A painter of tremendous skill and sensitivity, Savannah will benefit from a three-month affiliated fellowship at the American Academy in Rome, the premier American overseas center for independent study and research in the fine arts and humanities.
Savannah graduated from Angel Academy of Art in Florence, Italy in 2014, followed by the Grand Central Atelier in 2018, where she received first place in the Figure Drawing Competition, and where today she continues to teach courses in portrait drawing and painting as well as figure painting. She has also participated in the Hudson River Fellowship, received the La Napoule Art Foundation Residency in France, and has twice won the ARC Scholarship.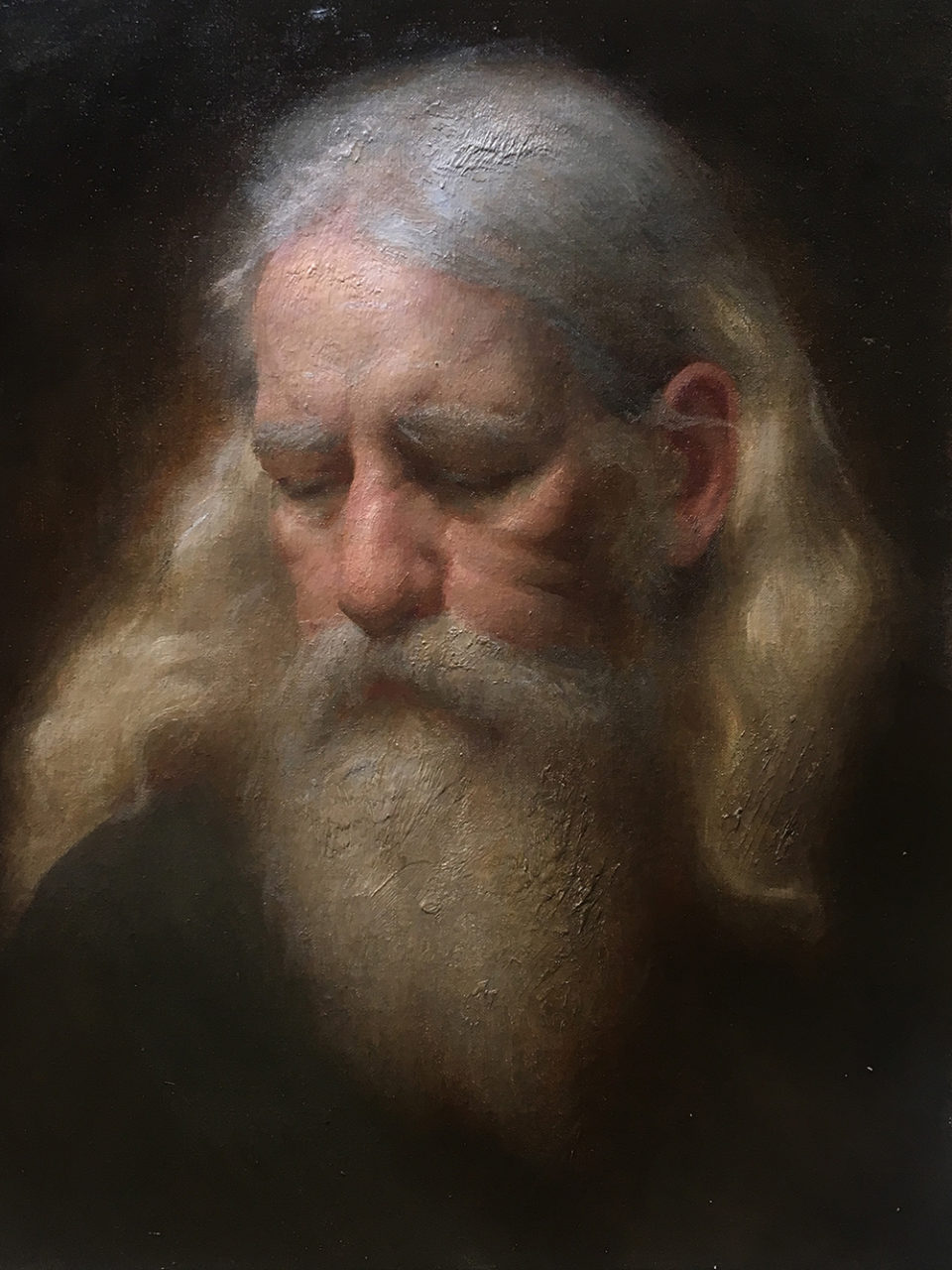 The judges were impressed with the beauty, skill, and maturity of Savannah's drawing and painting. Each of her works sparked thought-provoking discussion, but especially her self-portraits and her portrait of her sister. Her work, combined with her focused Statement of Intent, conveyed confidence that she is poised to reap the fruits of an immersion in the arts and history of Rome.
Savannah commented on the honor: "Winning the Alma Schapiro Prize has been a dream of mine since 2014 when I saw Anthony Baus receive it. I am honored to be placed in the lineage of prize-winners like Jon Brogie, Anthony Baus, Will St. John, and Katie Whipple."
The Alma Schapiro Prize is a biannual affiliated fellowship at the American Academy in Rome for distinguished American students or professionals with demonstrable commitment to the classical tradition and its contemporary practice in painting and sculpture. Its purpose is to advance the career of the artist recipient and to foster the continuity of knowledge of the classical tradition as a vital aspect of contemporary culture around the globe.