A Sense of Harmony: Gardens of the Arts & Crafts Movement
Hosted by the North Carolina Chapter in collaboration with Reynolda House Museum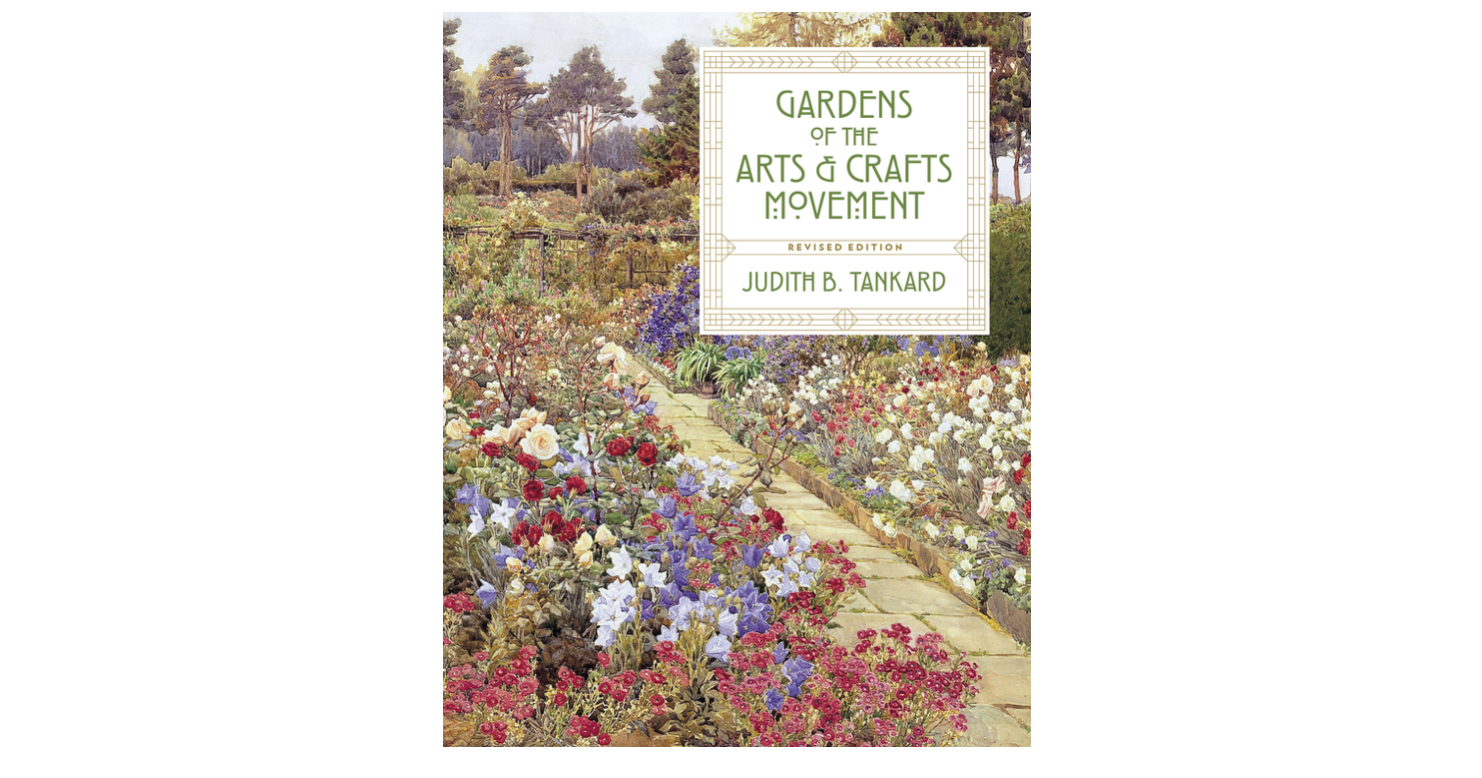 A Sense of Harmony: Gardens of the Arts and Crafts Movement is presented in partnership with the Reynolda House Museum of American Art.
The Arts and Crafts Movement is known for its rich legacy of architecture and decorative arts in both Britain and the United States. The movement also played an important role in defining the garden as a harmonious component of the house. Arts and Crafts gardens were designed with an appreciation for local craftsmanship and historical antecedents. The movement championed regional traditions, from the Cotswolds to New England. Beautiful flower borders, regional garden architecture, and a sense of intimacy are essential characteristics that can inspire today's gardens. A selection of gardens both old and new on both sides of the Atlantic will show the movement's diversity and appeal.
Judith B. Tankard is an art historian specializing in landscape history. She is the author of a dozen award-winning books on British and American garden designers, including Gertrude Jekyll, Beatrix Farrand, and Ellen Shipman. Her latest book, Gardens of the Arts and Crafts Movement, was published by Timber Press.
Presented in collaboration with the Reynolda House Museum of American Art as part of the Bunny Mellon Curricula at the Institute of Classical Architecture & Art. The ICAA is very grateful to the Gerard B. Lambert Foundation for its generous support of this program, along with the Curricula's Lead Co-Sponsor Hollander Design Landscape Architects, Film Series Co-Sponsor Janice Parker Landscape Architects, and Continuing Education and Public Programs Co-Sponsor Charlotte Moss.
This event is hosted by an ICAA Chapter. Please check the Chapter website or contact the Chapter directly, for the most up-to-date details including dates, times, and pricing.
Registration
ICAA Members & General Public
Free with RSVP