Summer Studio in Classical Architecture 2019 | Week Four
Follow the ICAA's 2019 Summer Studio in Classical Architecture program, from June 17th through July 13th, as students from across the country spend four weeks in New York City and the surrounding region exploring the ideas, methods, and issues related to classical architectural design.
You can also read updates from weeks one, two, and three.

Monday, July 8th, by Sarah Segar

Today, Calder Loth gave us very informative lectures covering the various Renaissance treatises that still provide architects with the information they need to accurately construct the canonical orders. The individuals that provide the descriptions and illustrations for these texts include Vitruvius, Serlio, Vignola, Palladio, and Scamozzi. While the morning consisted of lectures covering the different works, in the afternoon we walked over to the Morgan Library and were able to see original copies of some of the texts.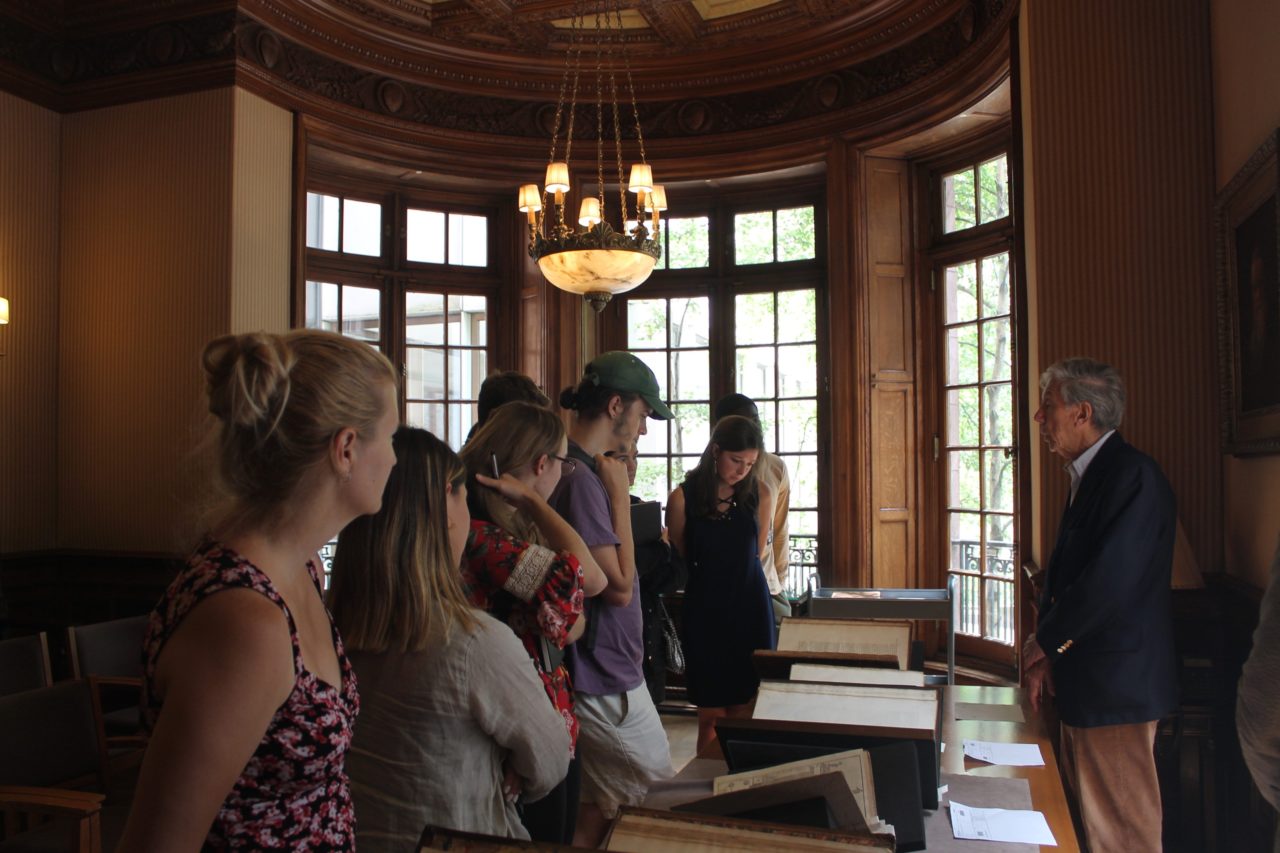 It was a special and unique opportunity to see the illustrations in person. We were also able to explore the libraries and observe the architecture of the rotunda. To top the day off, Mr. Loth gave a wonderful lecture on brickwork.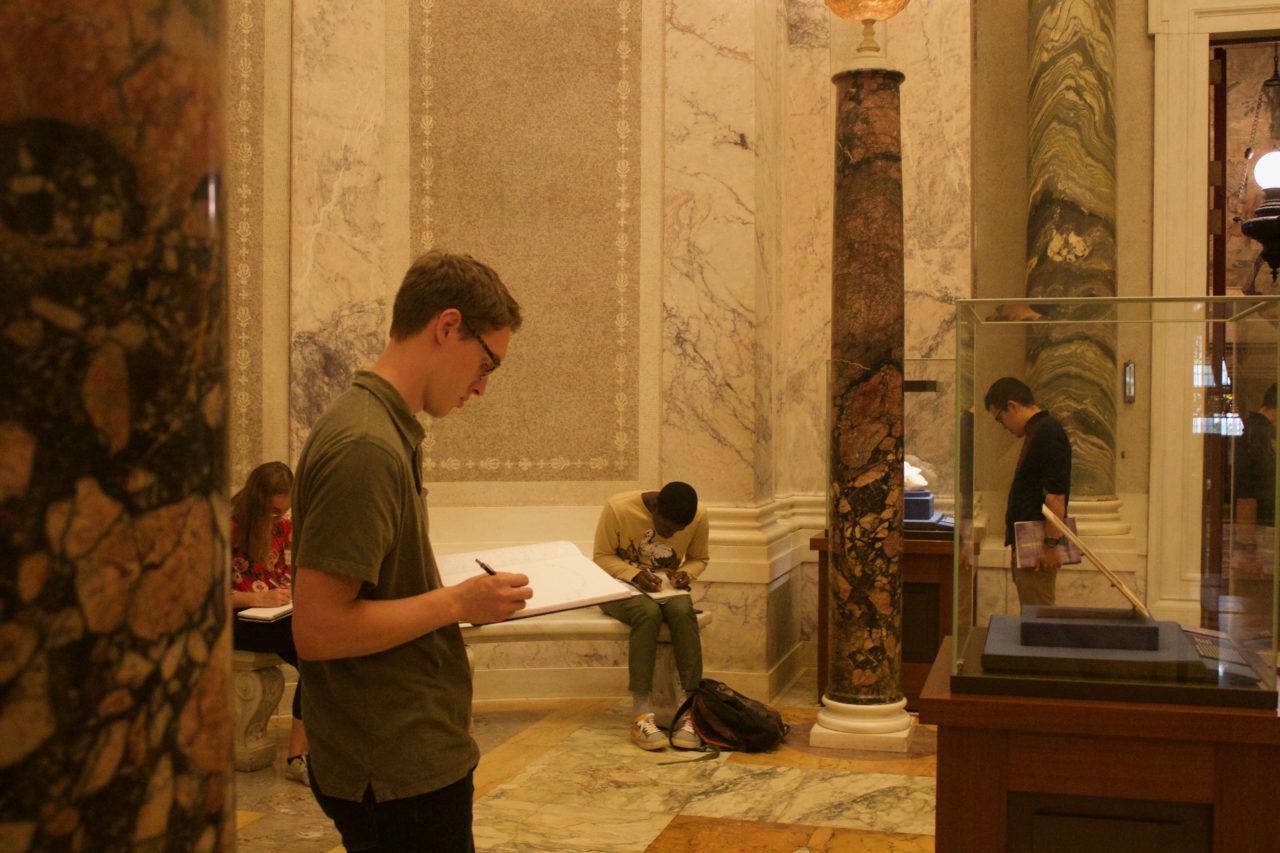 Tuesday, July 9th, by Emmie Ruth Wise

On Tuesday, we began our day with a firm tour at Historical Concepts. This tour was a little bit different than the previous ones, because Historical Concepts is based out of Atlanta, Georgia, with the New York location as a satellite office. They emphasized the close connection they maintain with Atlanta despite the distance, and even have their interns move between locations in order to get to know the firm as a whole.

We then wrapped up the morning in studio and continued working on our final projects. After lunch, we met at Columbia University's Low Library in order to complete a few analytical drawings of the campus, comparing elevations of similar buildings and documenting details.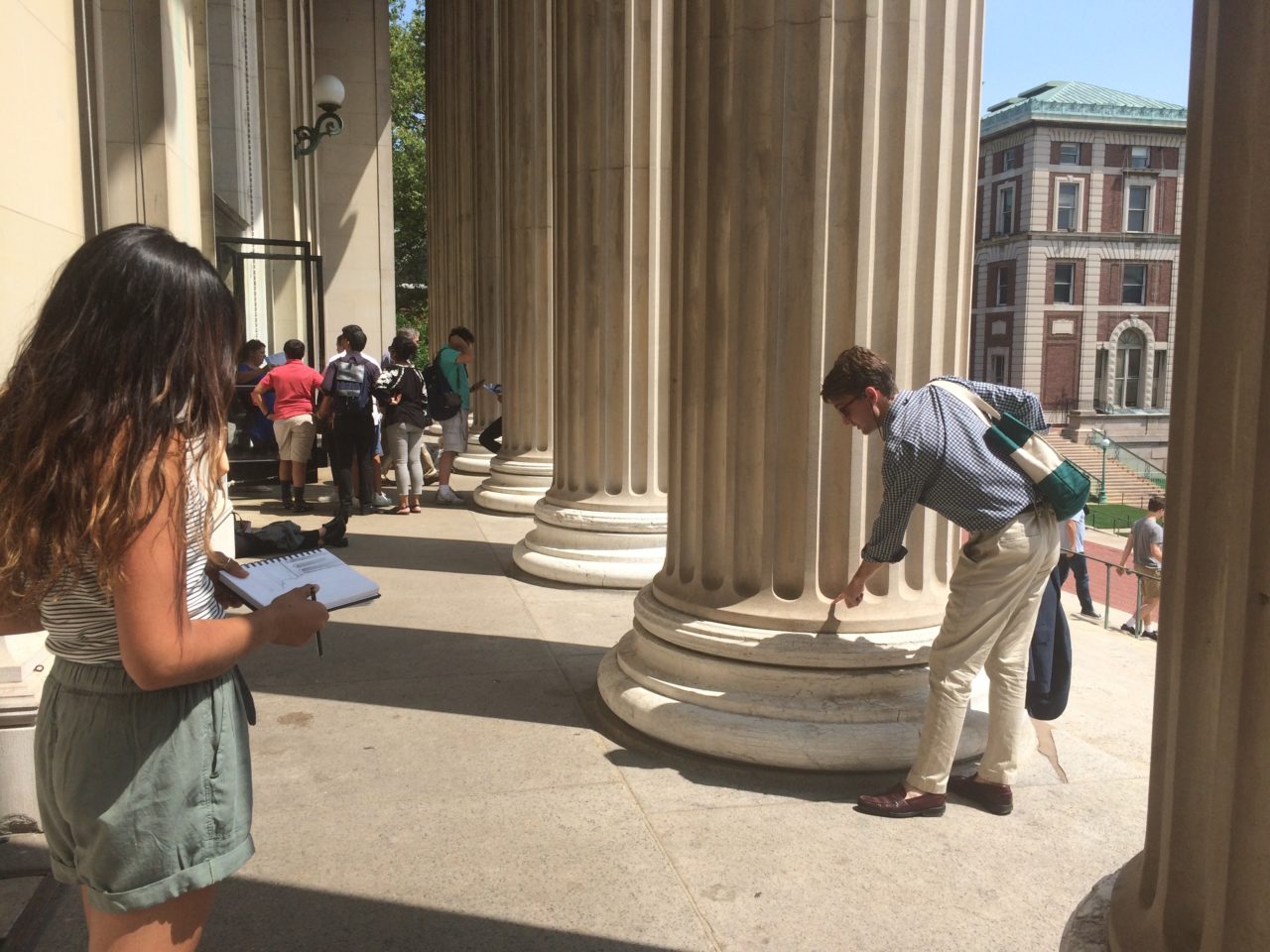 The Avery Architectural and Fine Arts Library is also at Columbia, with the world's leading architecture collection, and we had the privilege of viewing pulled samples from their archives.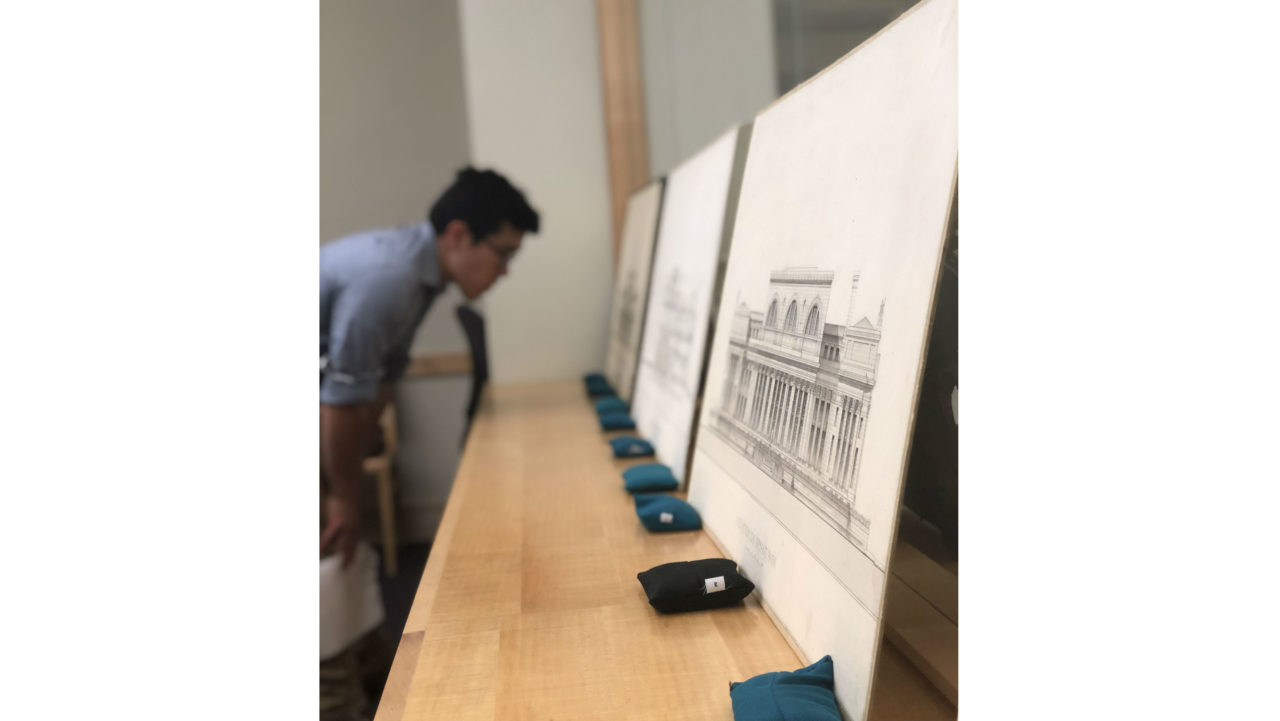 Among the samples were original renderings and sketches of buildings we previously learned about in lectures, such as works from McKim, Mead, and White as well as Thomas Jefferson.

Wednesday, July 10th, by Gary Glinsey

Today, our class got off to a good start with final presentation preparations. Line weight was one of our main focuses for today, as it plays a huge role in creating a complete drawing.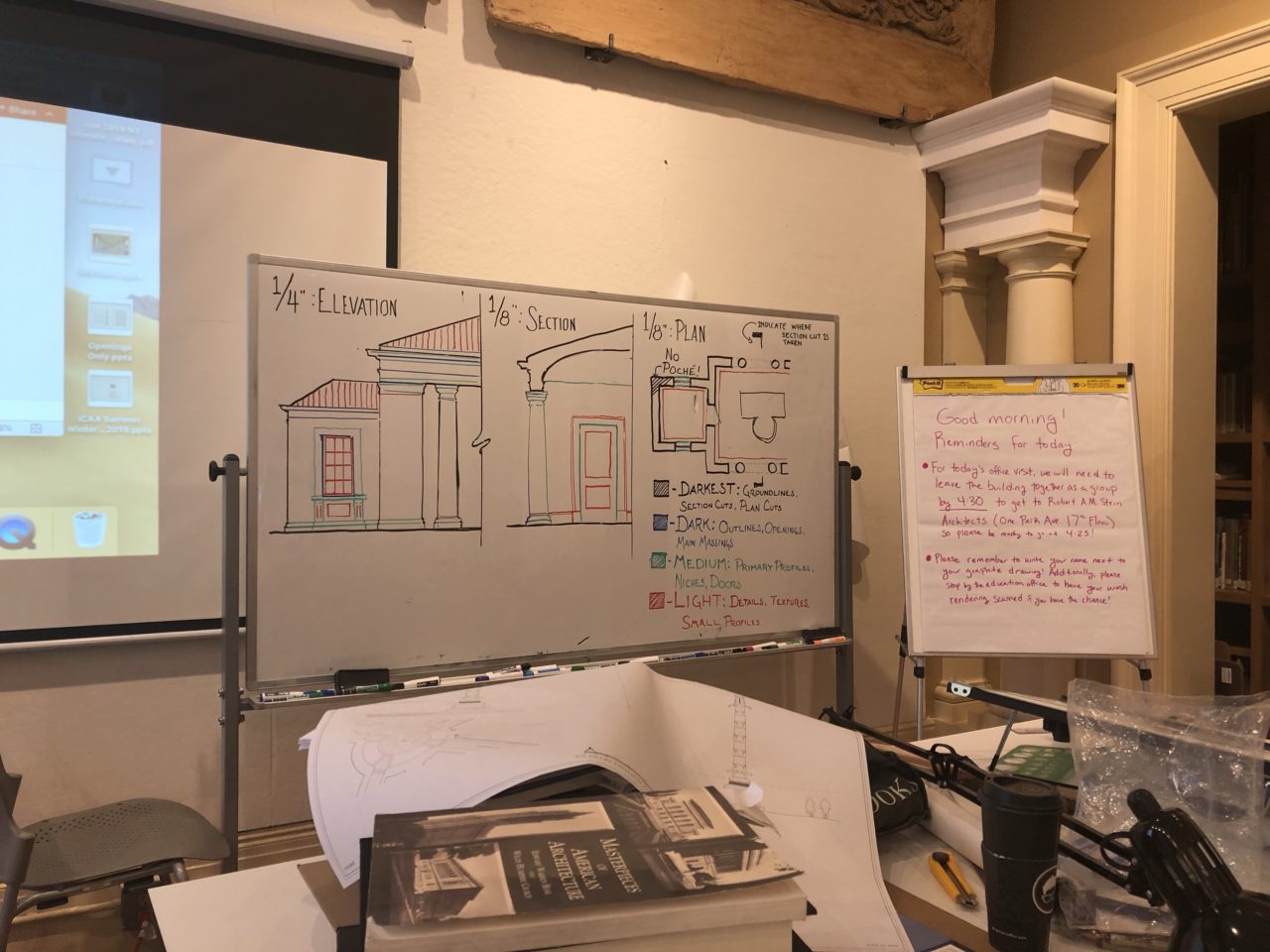 Following our morning and afternoon sessions of studio work, we walked over to RAMSA for our last and final office visit. To finish, we had a final hour long open studio before we packed up for the night.

Thursday, July 11th, by Fox Carlson

The studio is in full swing as we work our way through the final week of the Summer Studio. Throughout the last three and a half weeks of study, we've also been working on designs for an entry pavilion to Prospect Park in Brooklyn.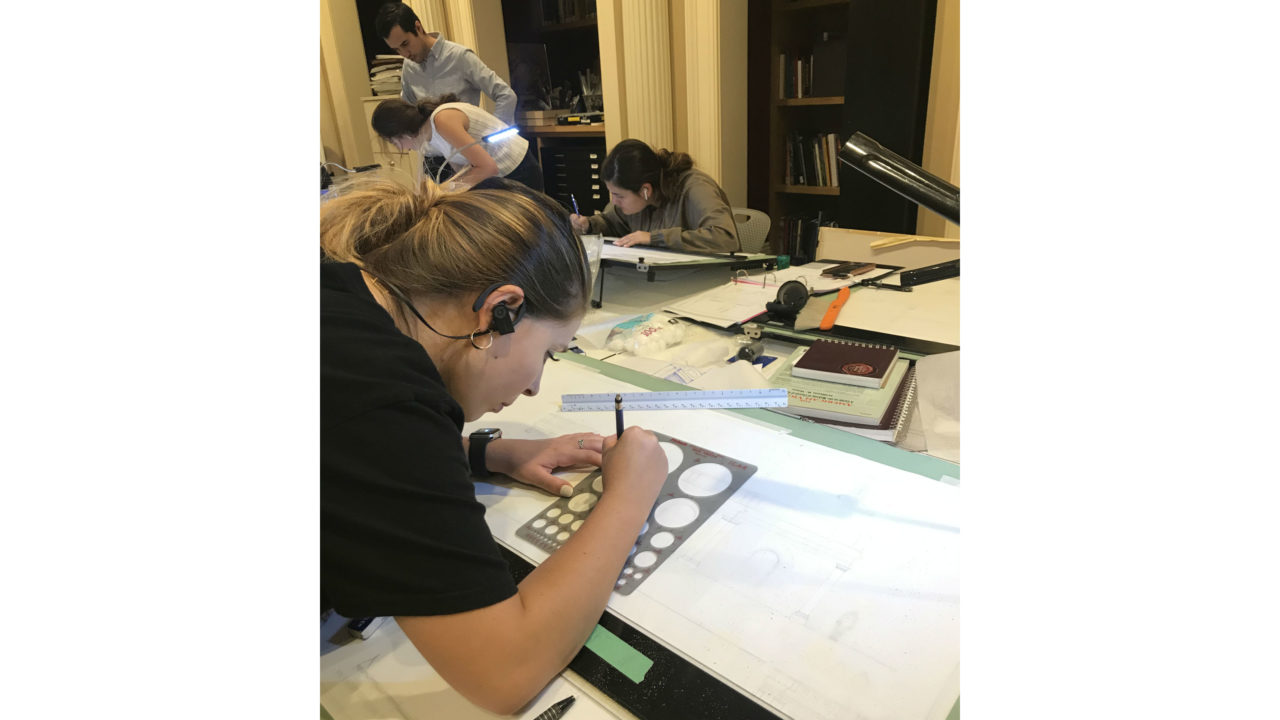 Our final presentations will take place on Saturday morning, so we're working hard to get our drawings finished and presentation ready. Our instructors have been in the studio with us offering advice and help with any last minute questions we may have. It's been really fun to take this new knowledge and make it into an actual project.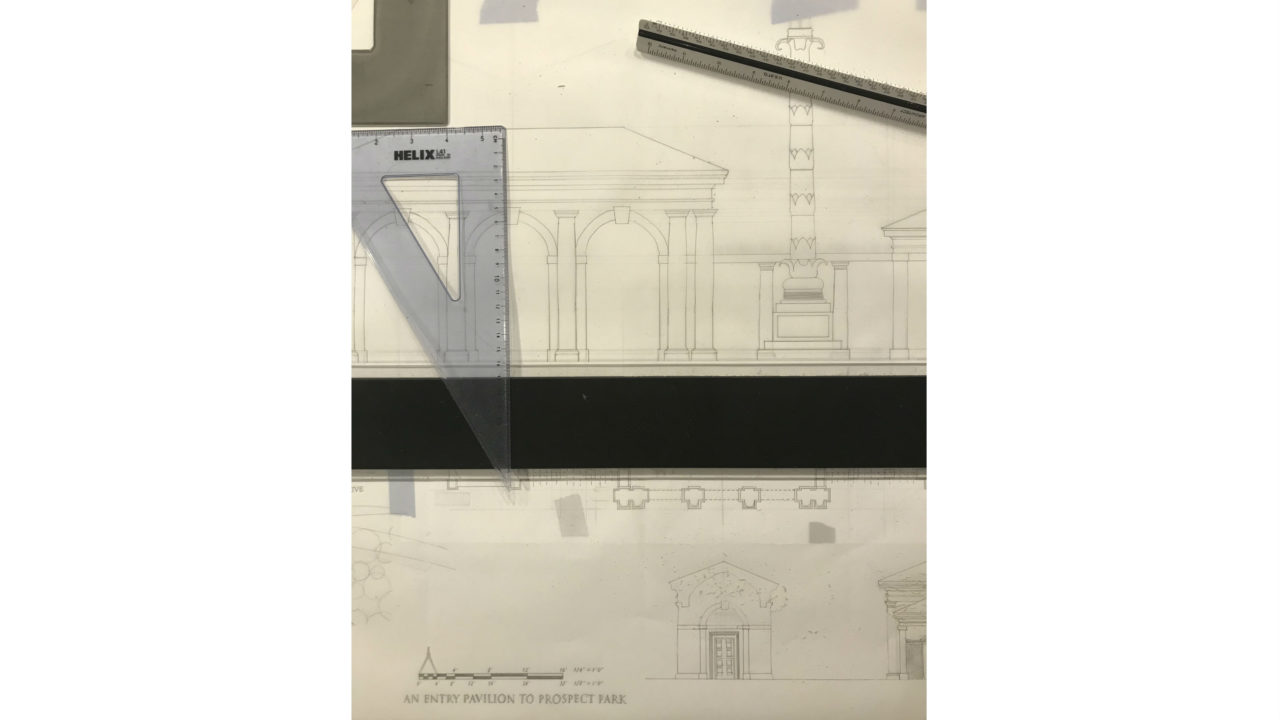 Friday, July 12th, by Christian Galindo-Torres

The ICAA definitely threw its fair share of challenges at us during the last days of the Summer Studio, and yet we collectively agree that it's been the best and most rewarding summer of our lives!
The last week brought with it few in-class lessons--most of our time was spent working on our final project, a threshold into Prospect Park through a pavilion, which is flanked on either side by a visitor's center and a meeting space. Granted, we've been diligently working on this since the first week, but this was different; before we were taught techniques and the rules of classicism, here we applied them.
Besides the project, which held most of our focus, we also visited Yale and Columbia to look at the classical (and classically-inspired) buildings. The intense heat wouldn't deter us from seeing all the marvelous architecture that Connecticut and New York have to offer (though admittedly, we did our best to evade the brilliant sun).
All in all, we will miss the ICAA, we forged lasting friendships and gained immeasurable knowledge, more than we would expect one to acquire within just one month. We're all blessed to have had this experience, and eagerly await the chance to show the world how much we've grown during the summer.
---

On the morning of Saturday, July 13th, the students presented their final projects to a panel of distinguished guests, as well as to their classmates, instructors, and friends.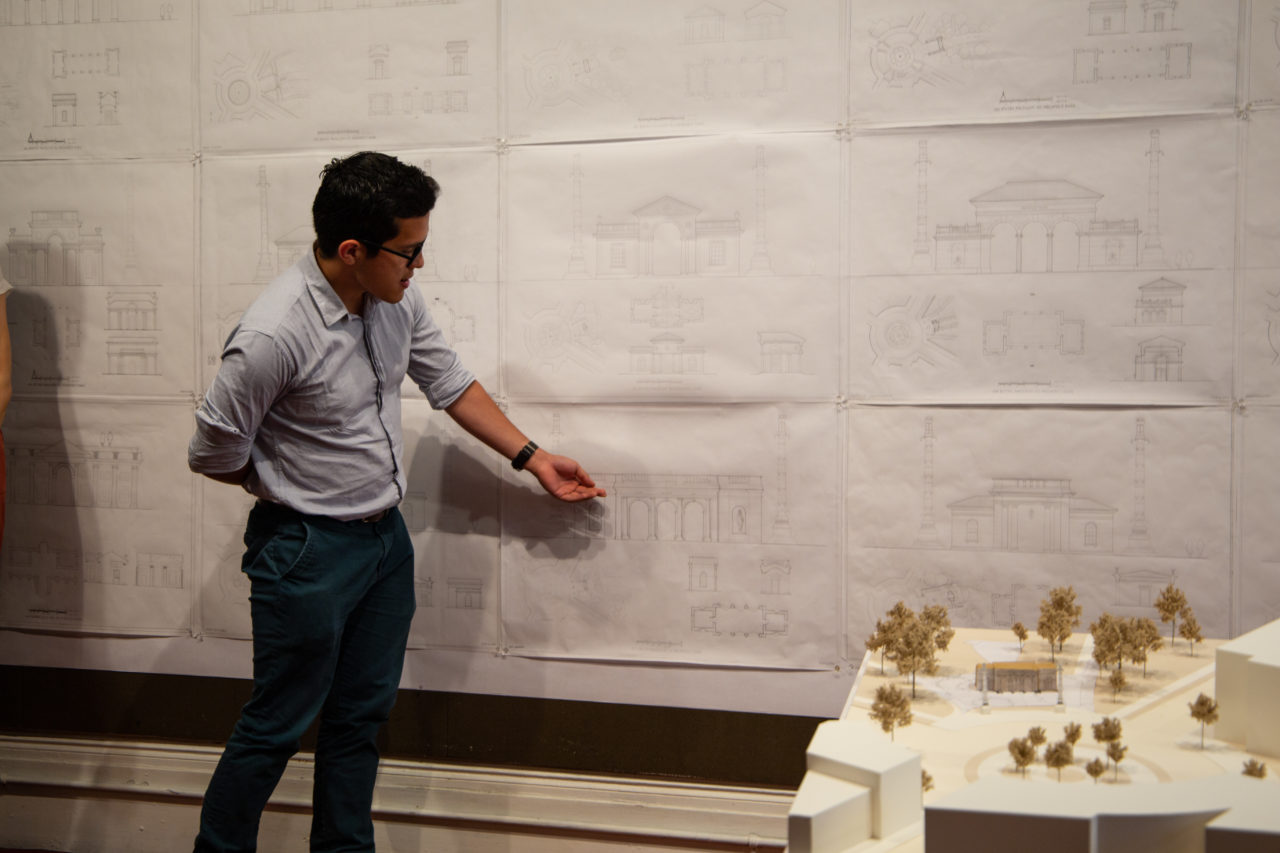 Each student gave a short presentation of their design--including a three-dimensional representation of their work placed in situ on a model of Bartel-Pritchard Square--followed by critique from the review panel.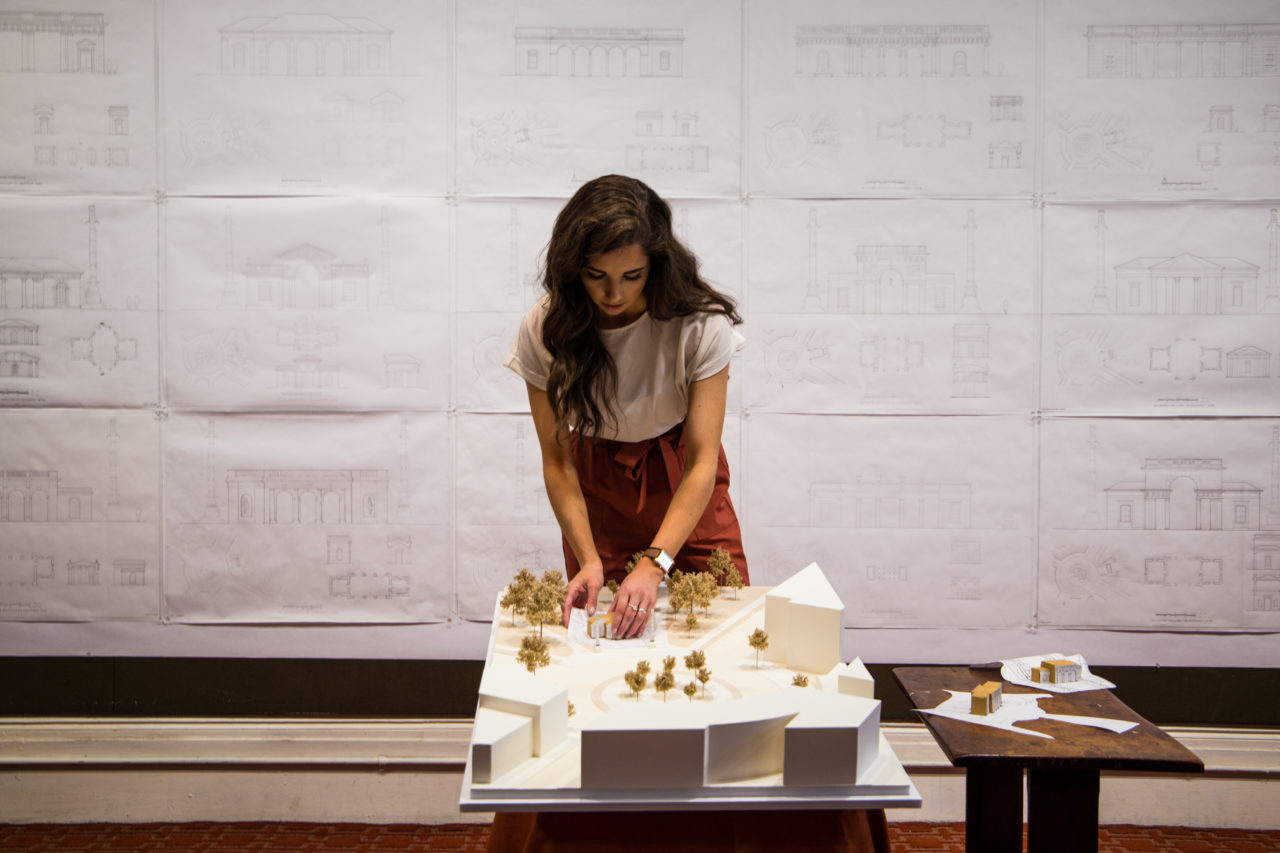 Following the review of the students' beautiful works, the group enjoyed a farewell luncheon in the ICAA's Cast Hall before the students parted ways for the summer.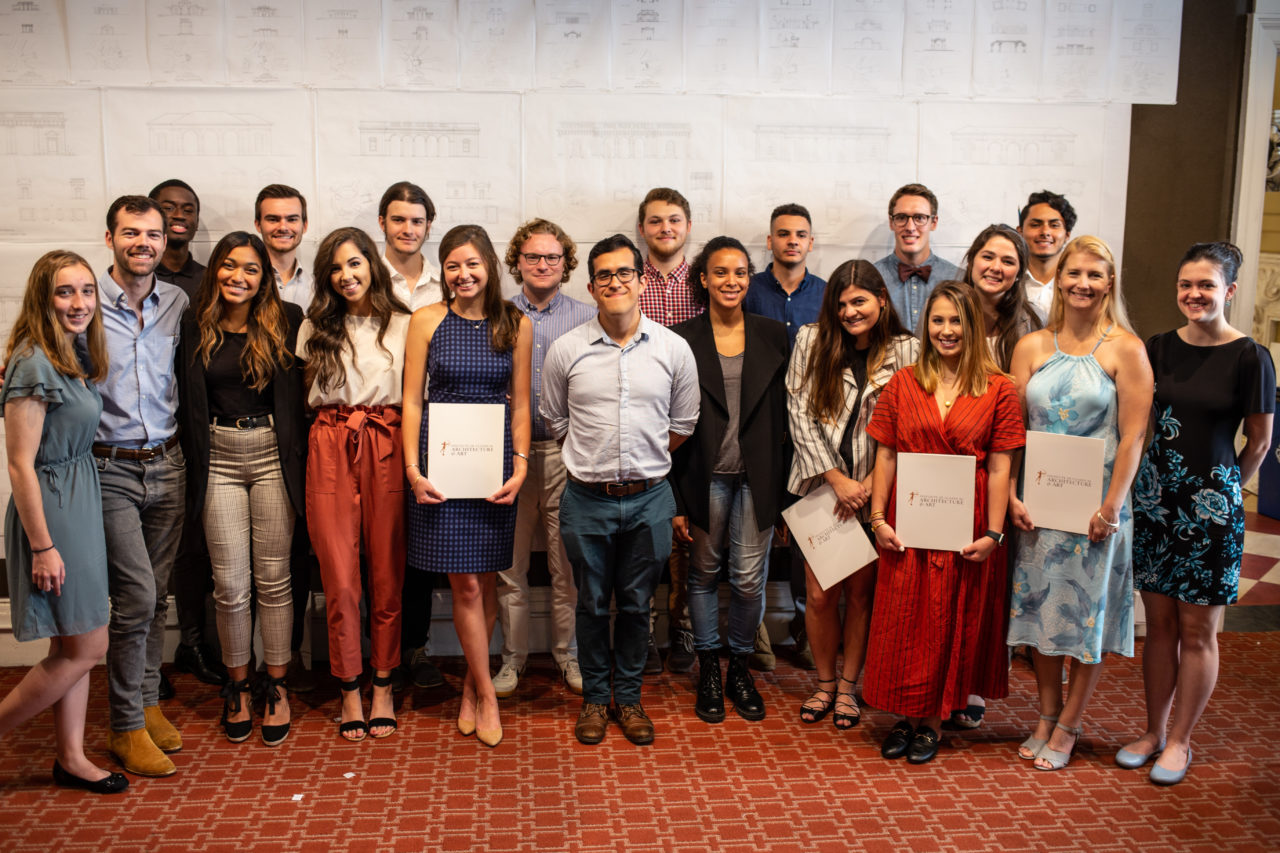 2019 Summer Studio in Classical Architecture Final Projects