Summer Studio in Classical Architecture 2019 | Week Two
Follow the ICAA's 2019 Summer Studio in Classical Architecture program, from June 17th through July 13th, as students from across the country spend four weeks in New York City and the surrounding region exploring the ideas, methods, and issues related to classical architectural design.
You can also read updates from weeks one, three, and four.

Monday, June 24th, by Andre Johnson

Today was spent almost entirely in the studio, learning about shading and shadowing from Giuseppe Mazzone, Assistant Professor of Architecture at Notre Dame. He taught us how to show shadows on a three-dimensional object, and prepared two activities for us to participate in.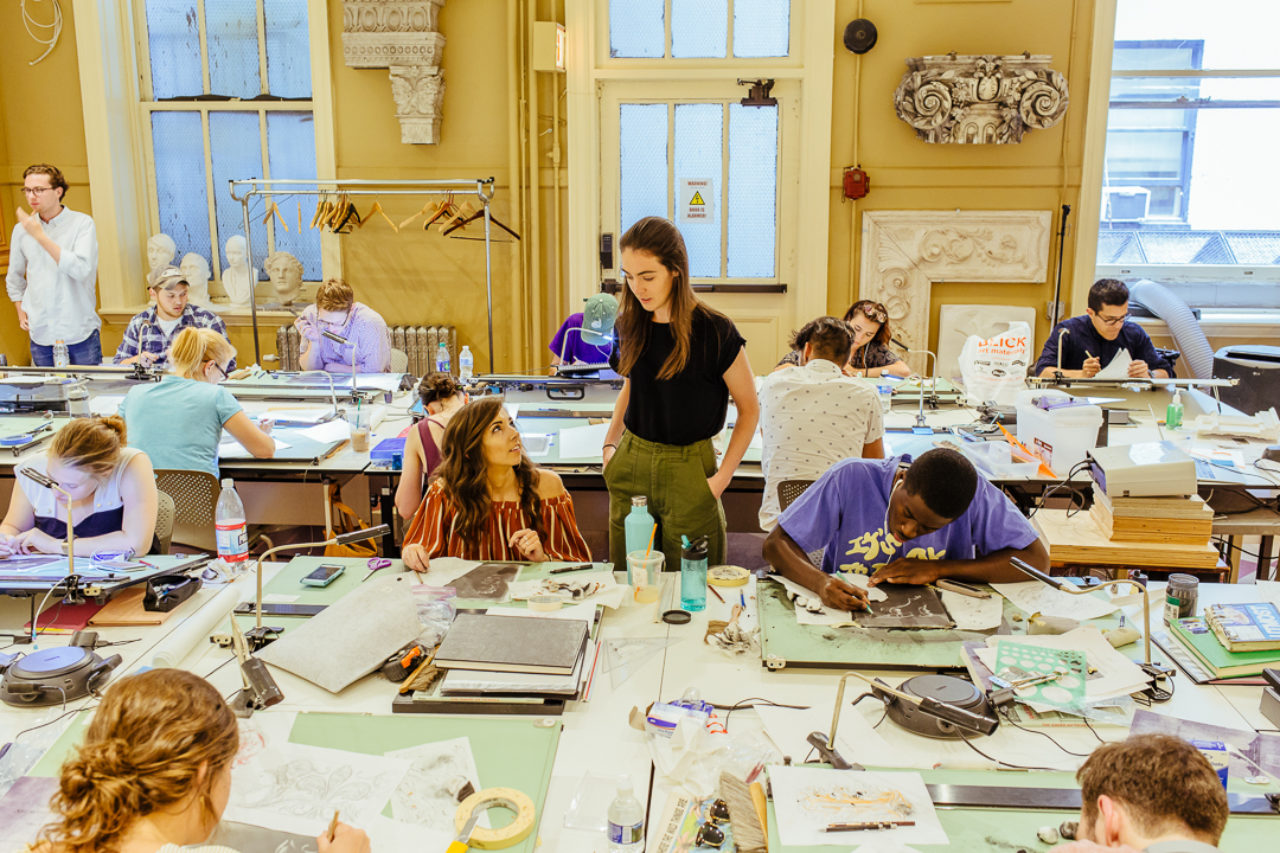 The first activity was to introduce us to the technique of using graphite to coat a sheet, then erasing it to emphasize lighter tones in our drawings. The second was a group activity to apply the skills learned in the first activity to draw the details of a frieze and stitch them together.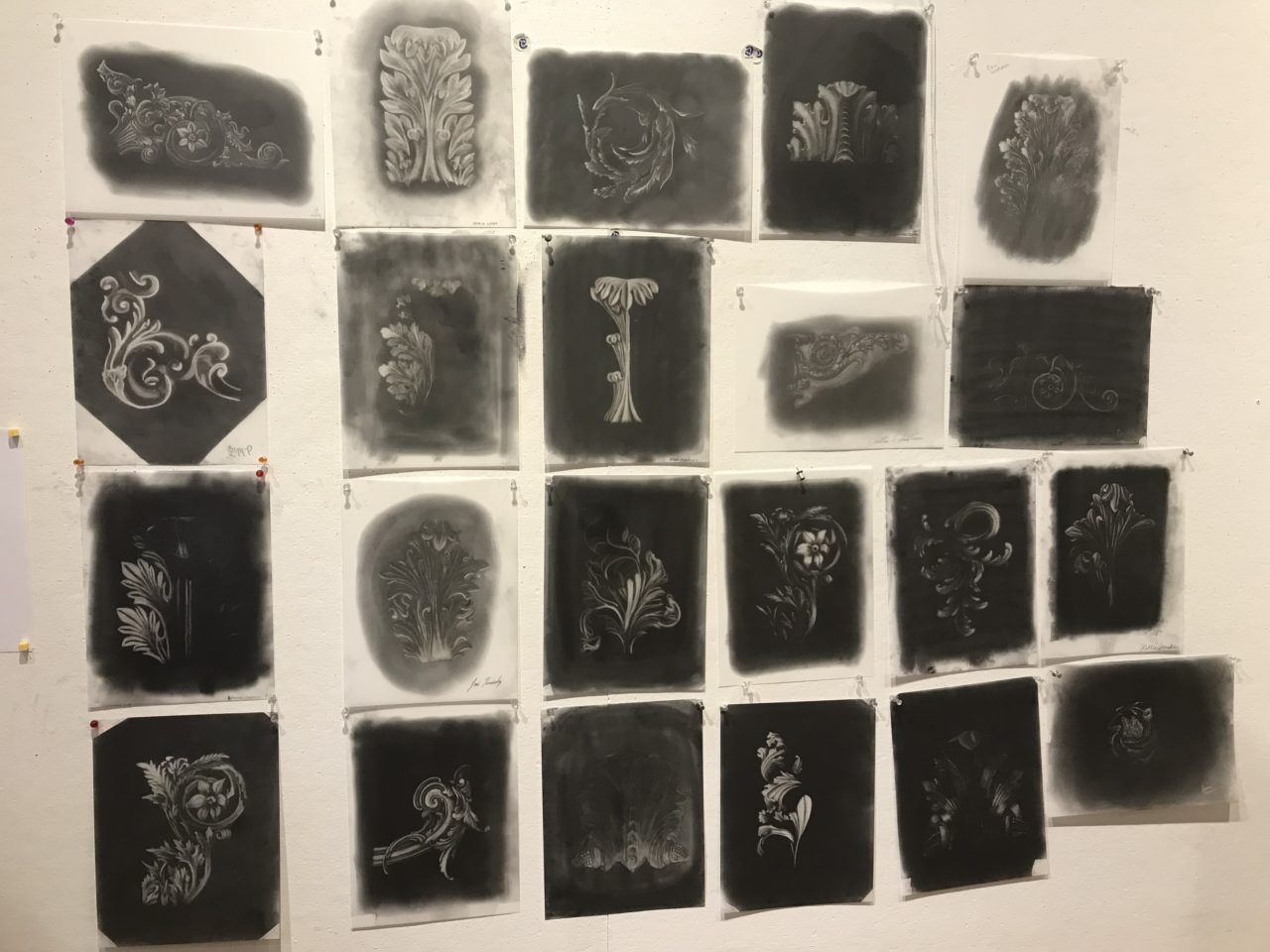 Finally, Prof. Mazzone gave a presentation about how to apply traditional approaches to design to digital technologies, which many will of us will use in our future workplaces.

Tuesday, June 25th, by Kellie Jonakin

Throughout our time at the Summer Studio thus far, the class has been exposed to precedents and knowledge of the Greek classical orders. We utilized what we had learned so far and applied it on Tuesday morning when we began the day with an esquisse. For our design project, we utilized the esquisse method in order to study the design problem, brainstorm various solutions, and further the development of our chosen design. Afterwards, the class pinned these drawings up and were able to present and discuss the design solution each person chose. Towards the end of the day, the class also learned how to draw the Ionic, order and this exercise allowed each student to strengthen their drafting skills through learning the proportions and details of the Ionic order.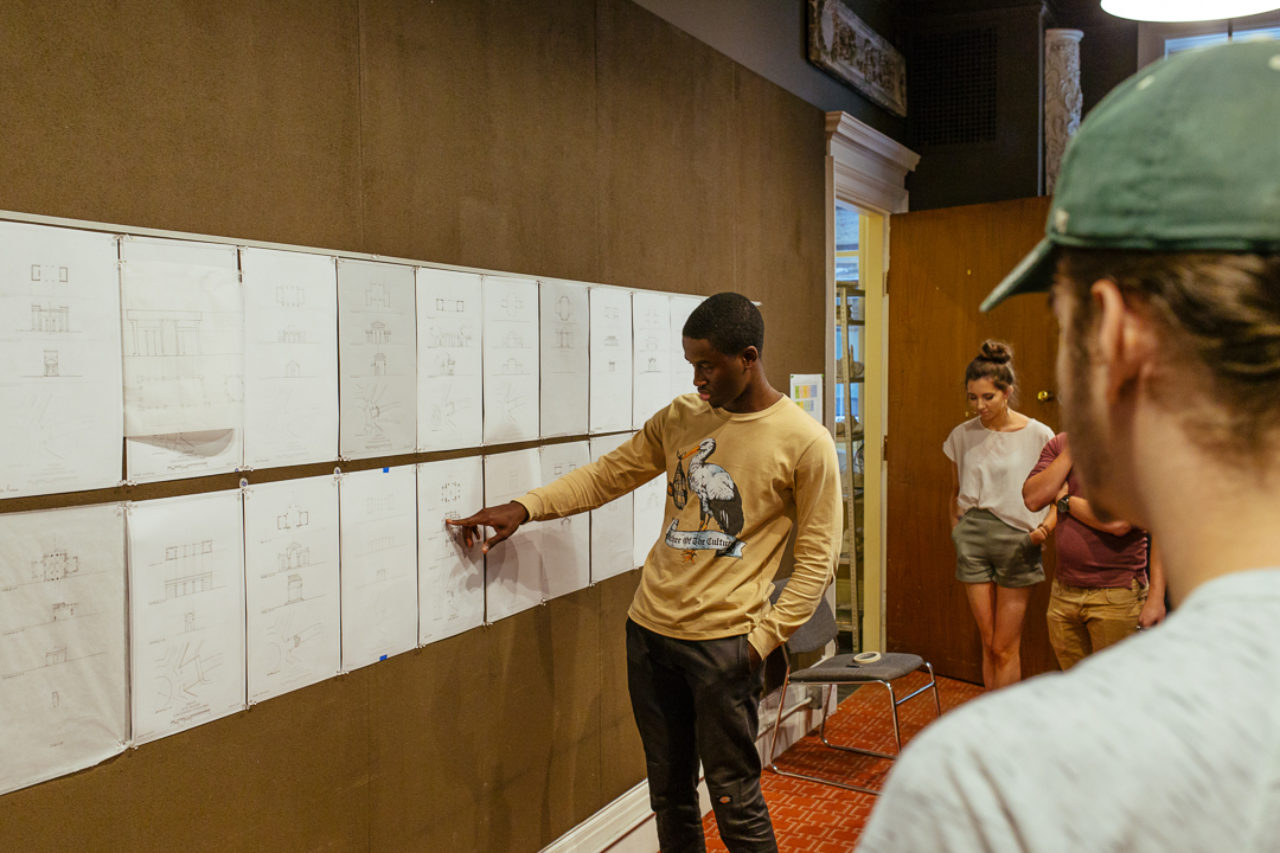 Wednesday, June 26th, by Evan Markley
Our second Wednesday of the Summer Studio was action-packed as we studied a new column order, began lessons on proportion, visited an architecture firm, and had open studio time to work on our projects. We concluded our lessons on the orders with Mark Jackson and Martin Brandwein by drawing the Corinthian order in its overall layout, and the details of its capital and entablature.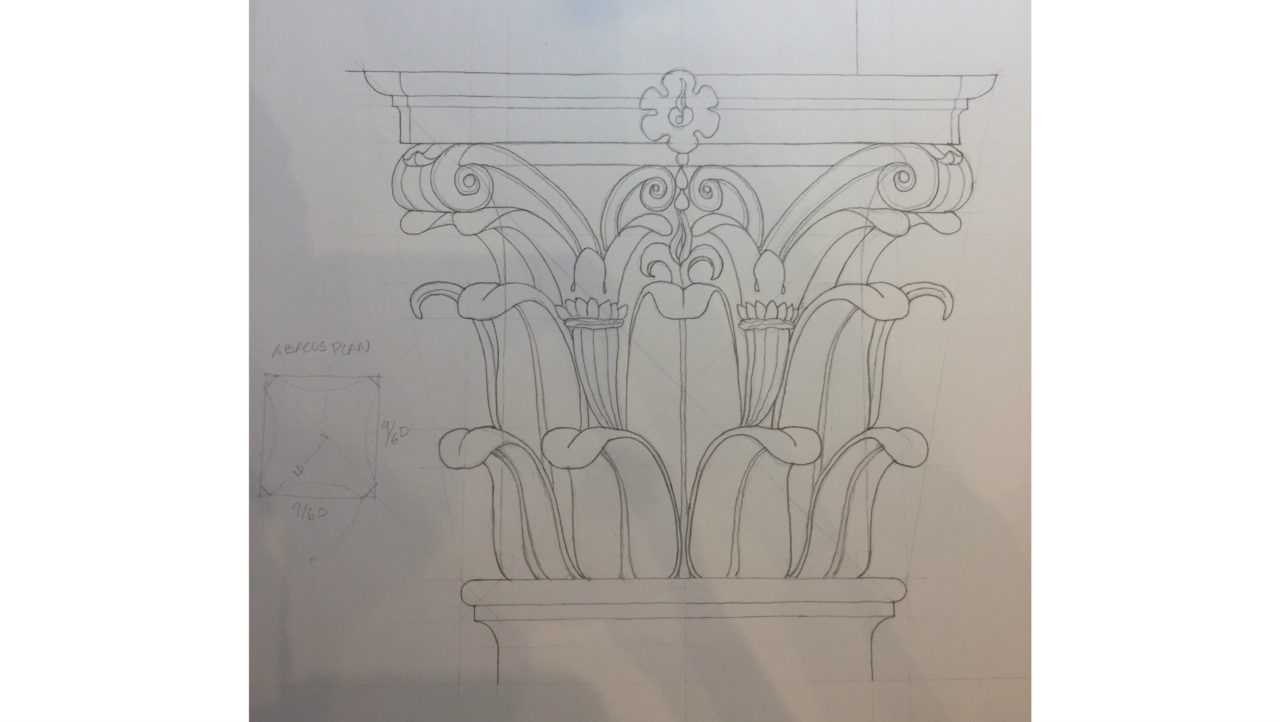 After lunch, we had our first lesson on proportions by Rachel Fletcher, who explained the important symbolism and geometric properties of ancient proportions that we constructed in our sketchbooks. We had a visit in the evening to Hart Howerton Architects, where the staff gave us a quick tour of the office and explained some of the firm's philosophies.

After returning to the studio, we took some time to review our esquisse drawings and began developing our designs at a larger scale with the help of instructors Mark Santrach, Javier Perez, and Elizabeth Woodard.

Thursday, June 27th, by Sydney Matsumoto

Nearing the end of the second week, we have been spending more time developing our design project. In the morning we worked on finalizing the proportions, orders, and motifs of our Prospect Park Pavilion.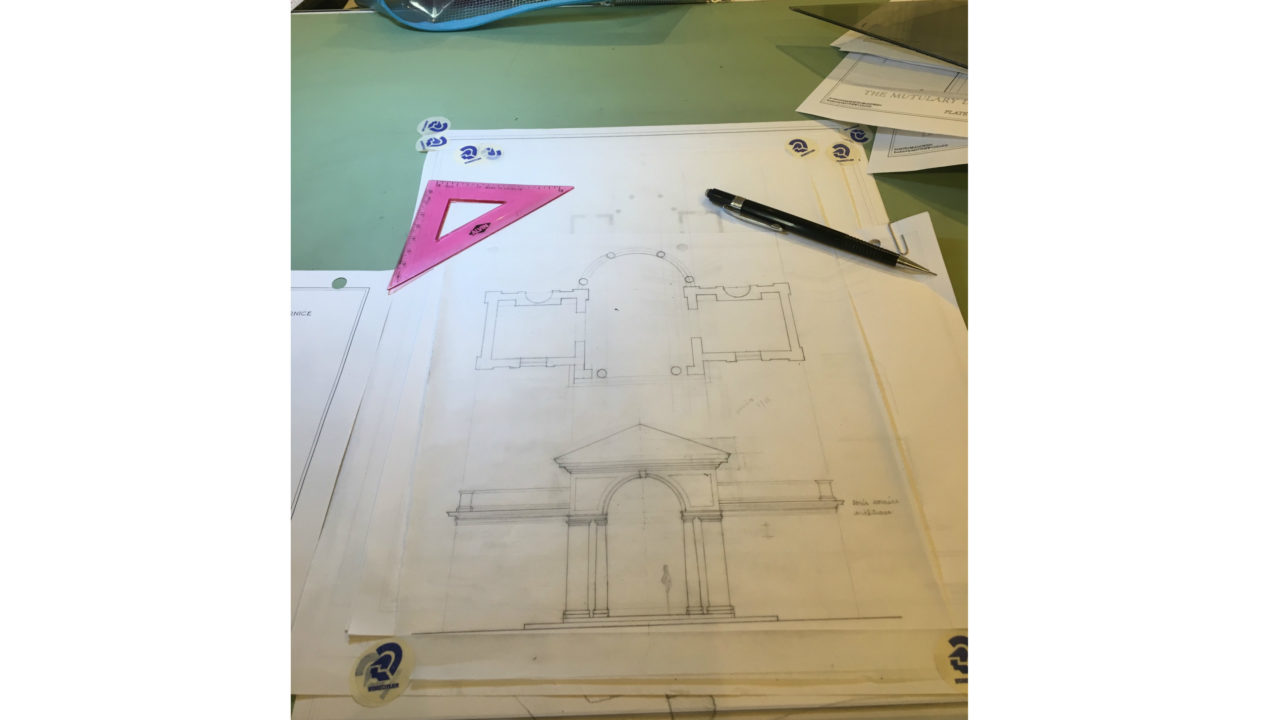 From hand drawing, with scale figures, it was easy to analyze how the structure would feel on the site. The second half of the day, we learned about proportions, such as the golden section, and how to apply that in design. It was fascinating and inspiring to see classical wonders, such as the Tempietto, that were constructed based on these proportions. We ended the day with a lecture on urban design to introduce us to the next step in our project, the foreground and street.

Friday, June 28th, by Jacob McCarthy

We began our second Friday in the program with a lecture by Jennifer Griffin on traditional urbanism.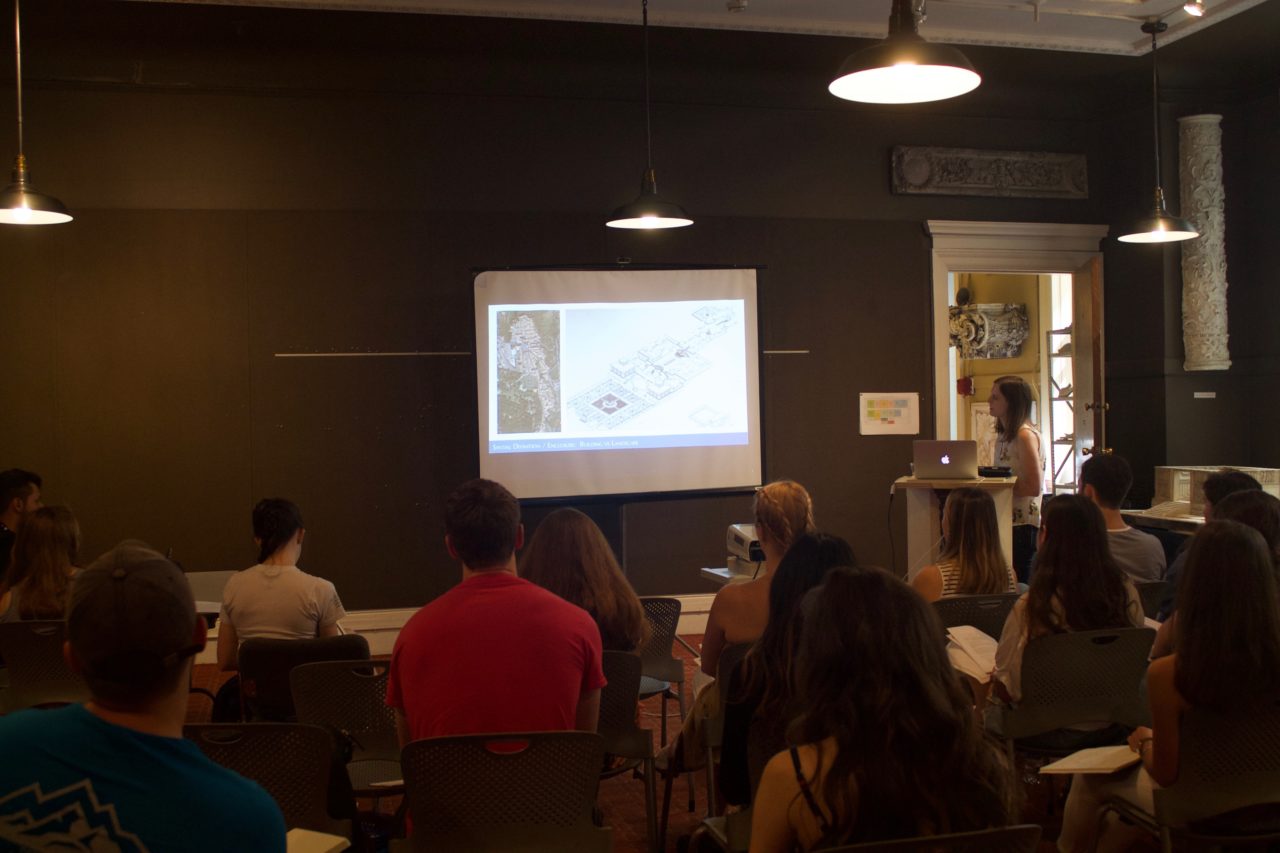 This form of urbanism stresses the importance of density, walkability, diverse use types in creating functional and meaningful urban spaces. After our lecture Jennifer led us on a tour of nearby Bryant Park and later the Park Slope and Cobble Hill neighborhoods of Brooklyn. Short analytical drawing exercises helped us to better understand the scale of these vibrant communities and provided us with useful urban context that will inform our final design project.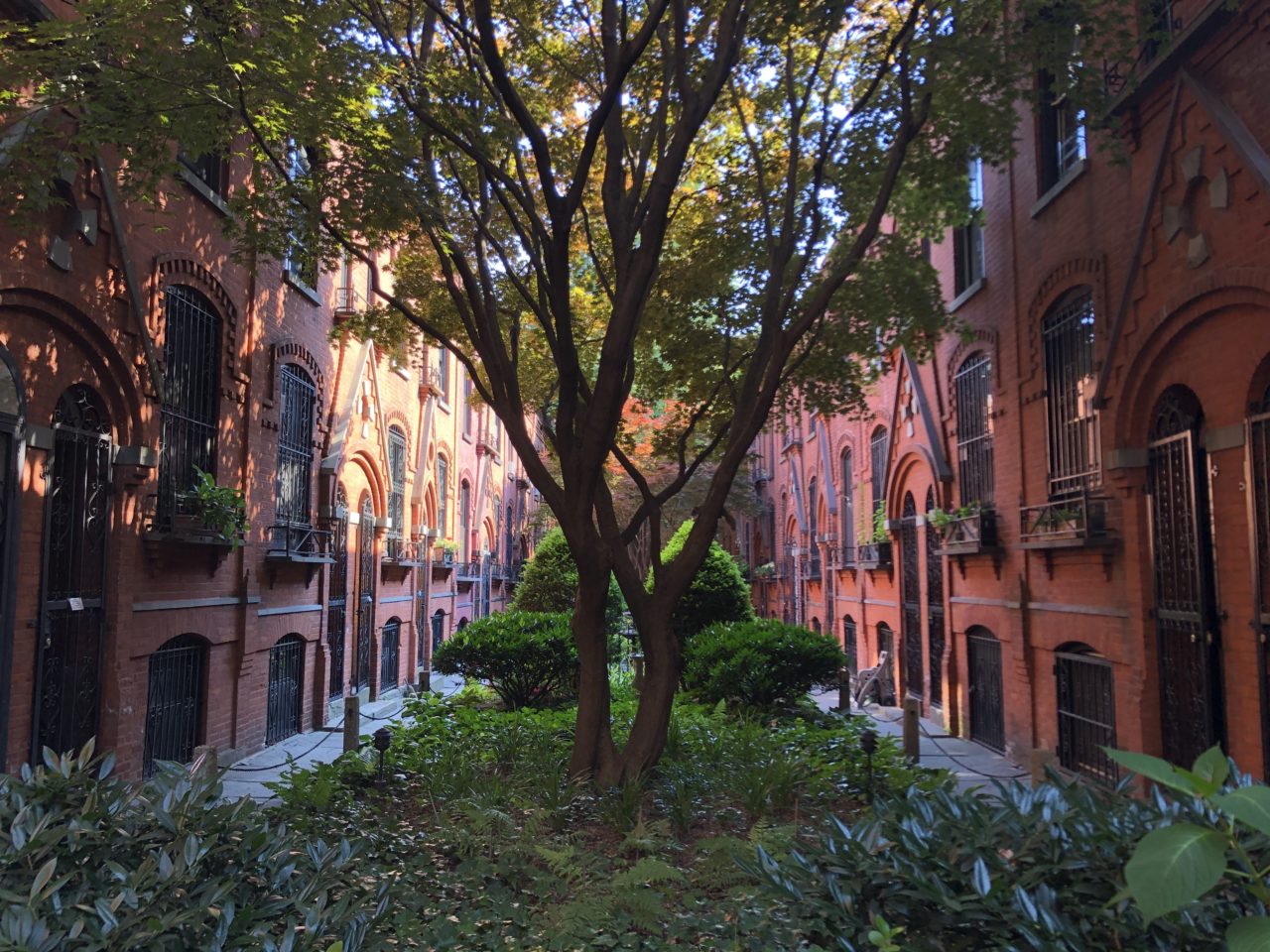 Saturday, June 29th, by Monica Medina

Today we were back in Brooklyn to visit our site at Prospect Park. Through the hot sun, we took time to walk around and draw street sections to get site context for our pavilion project. We made an esquisse for our site that will be helping in the next couple weeks when we further develop our site plans.