Summer Studio in Classical Architecture 2019 | Week Three
Follow the ICAA's 2019 Summer Studio in Classical Architecture program, from June 17th through July 13th, as students from across the country spend four weeks in New York City and the surrounding region exploring the ideas, methods, and issues related to classical architectural design.
You can also read updates from weeks one, two, and four.

Monday, July 1st, by Meg Murphy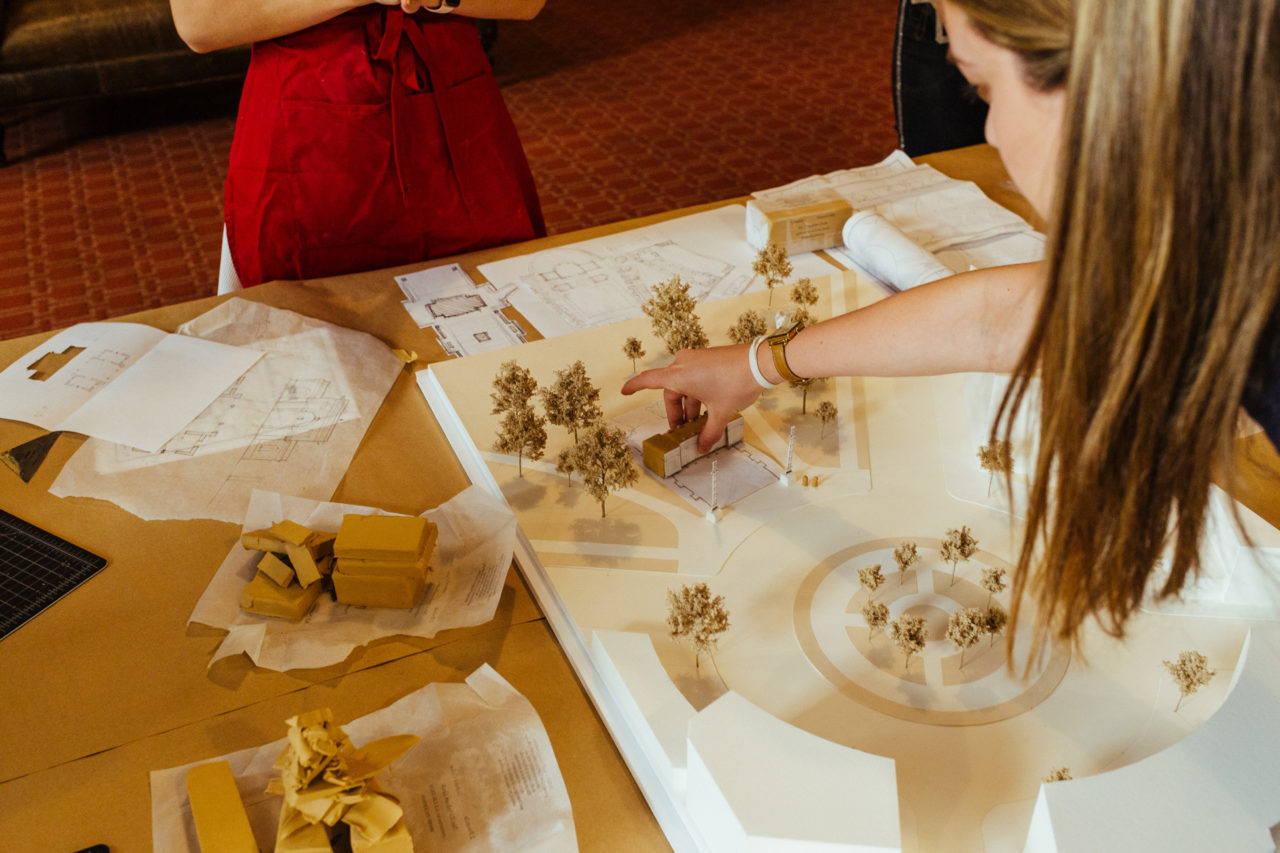 Today was a very exciting day! We made clay models of our pavilions at a 1/16 scale. This was super helpful because it enabled us to see certain things about our structures that would not have been as obvious on paper. We also had a visit to Ferguson & Shamamian Architects to get a taste of the professional workplace.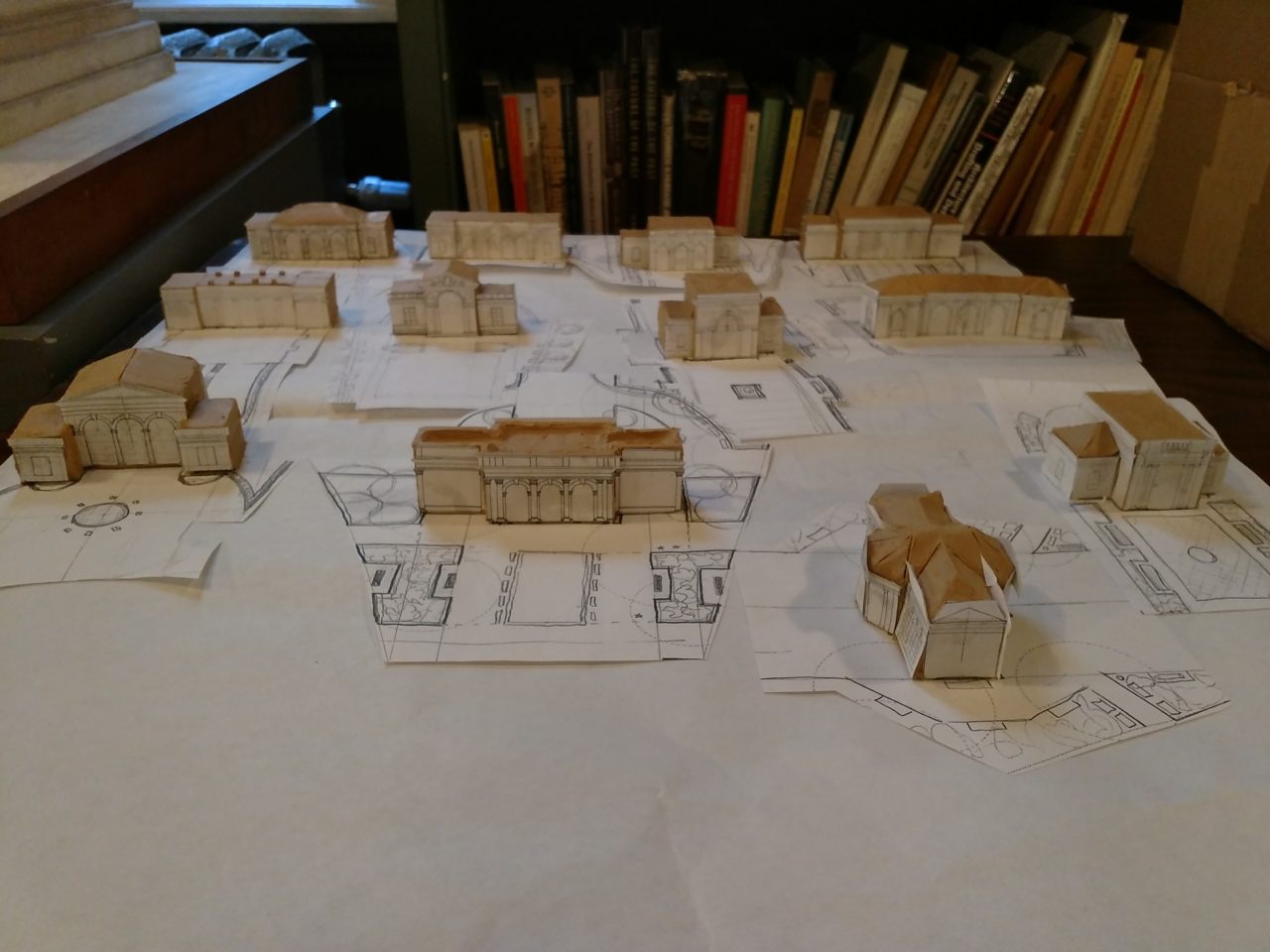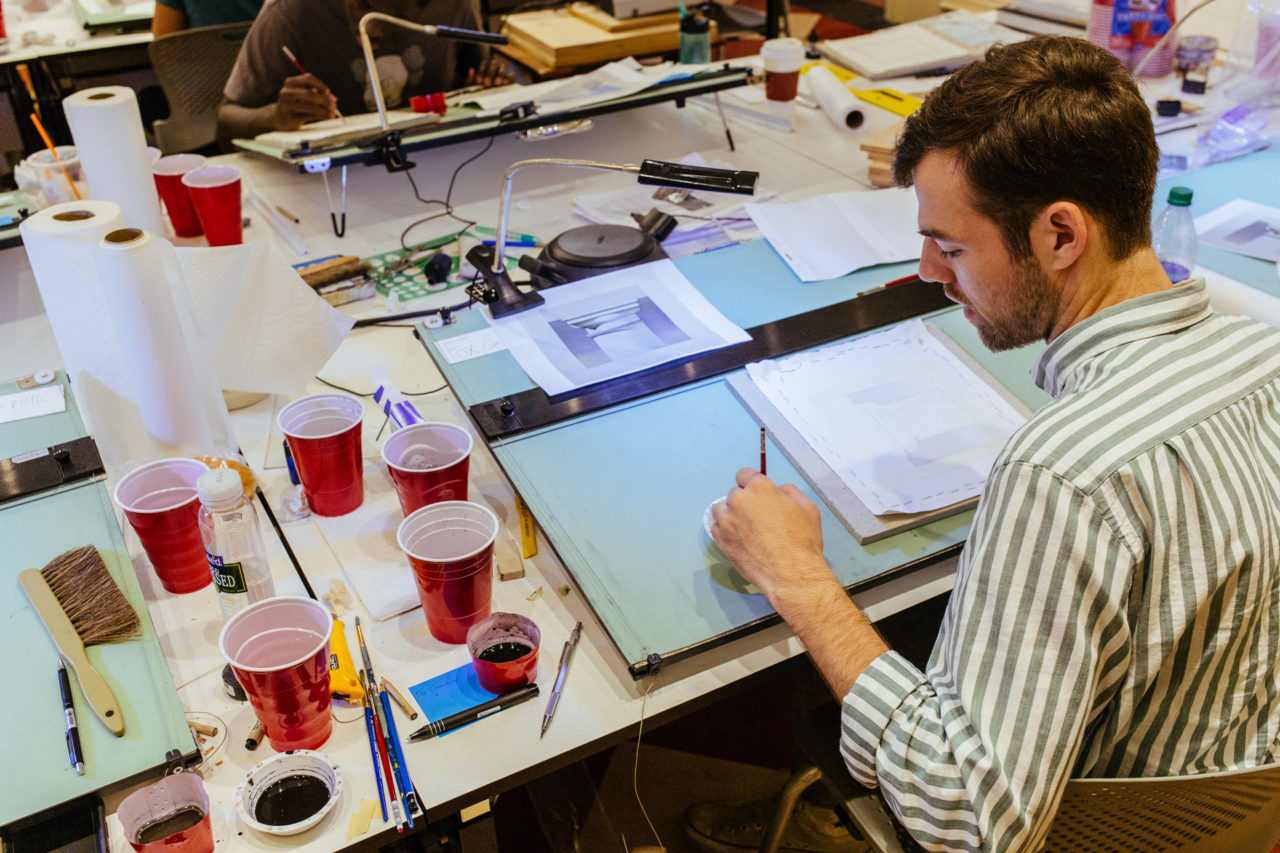 Today we started out in the studio jumping back into our final project designs. We finished our first design drawings and moved on to drawing elevations and plans in a larger scale. With the larger scale came more detail, and we were able to make choices about ornament and more specific details, as well as their proportions. After our lunch break, we met back in the studio with David Genther and learned techniques for rendering in ink wash. We learned how to move the wash for different effects such as gradients, flat washes, and soft shadows, all in preparation for a rendering of a Tuscan column. We also learned how to prepare a sheet for wash rendering by soaking it and stretching it over a board.

Wednesday, July 3rd, by Ian Reilly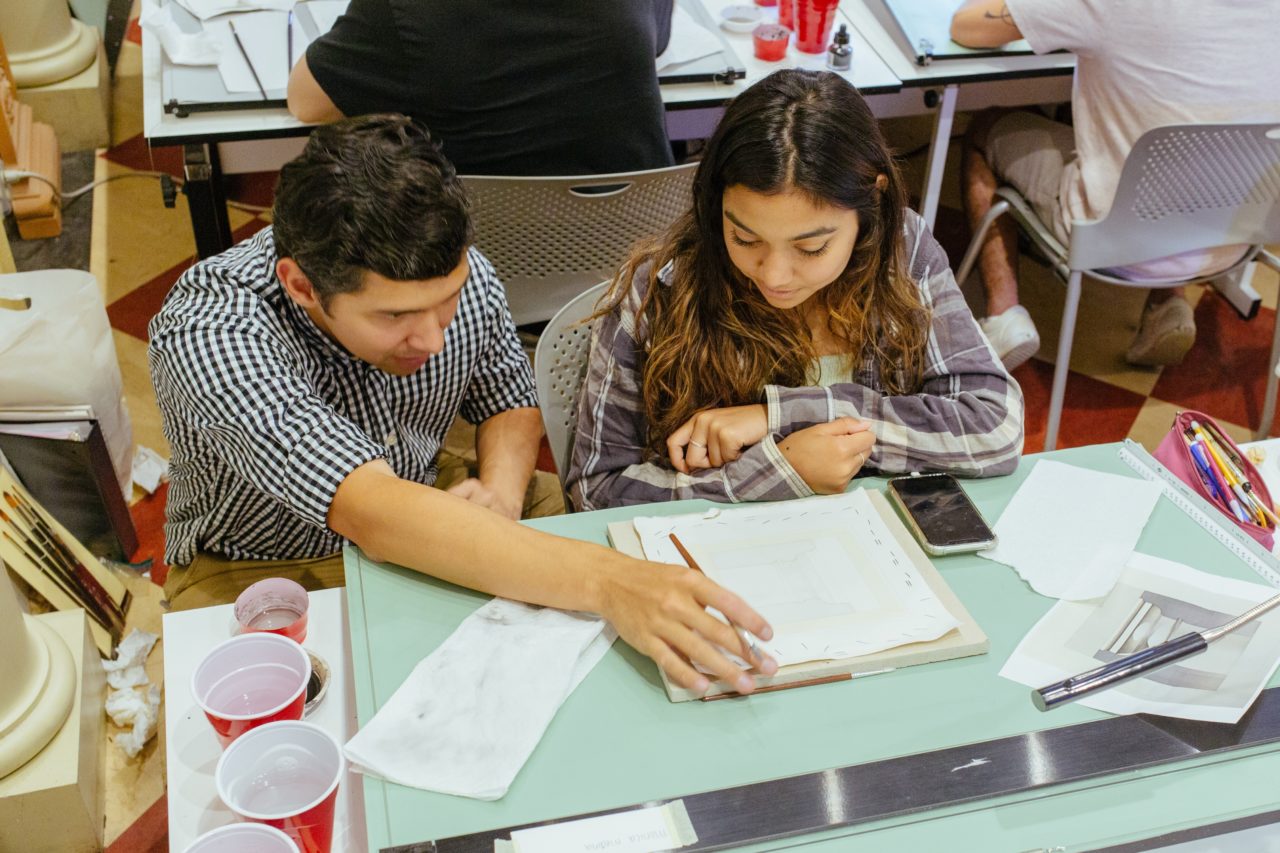 We started off today getting right back into ink wash rendering. Yesterday we learned the techniques we needed, and today we put them to use on our Tuscan column rendering. We started with a light template on paper that we soaked and stretched yesterday, and began the process of adding washes and layering them to get the desired tone. Layering the washes takes time, and we worked at it with amazing help from Mr. Genther for the rest of the day. By the end of the day, we all had amazing renderings thanks to his guidance.
Friday, July 5th, by Peter Romano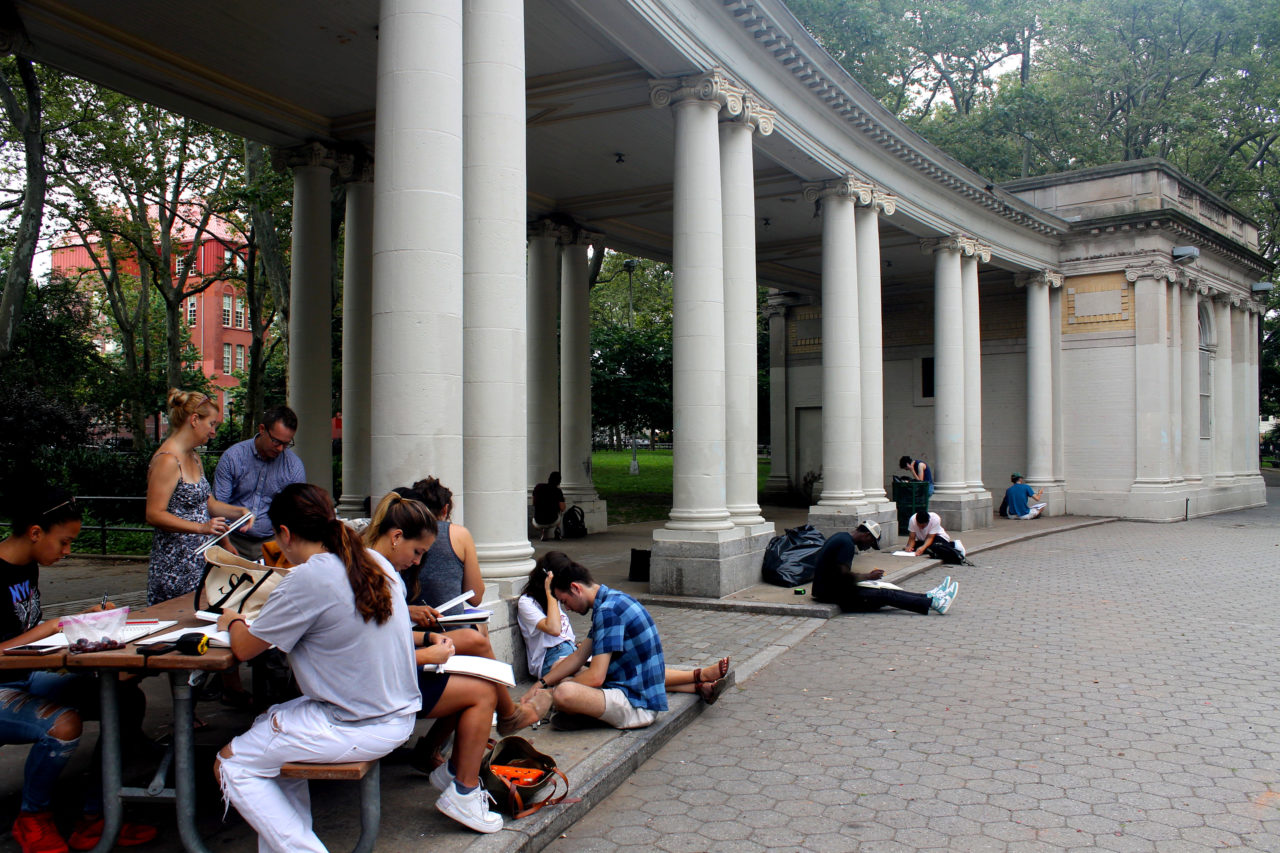 Today we had a field study at Monsignor McGolrick Park in Brooklyn. At the park we did in-depth measured drawings of the curved pavilion in the center of the park. After the field study, we returned to studio to work on our final projects. Being able to go out into the field and study real examples of classical pavilions has really helped us along in our design process.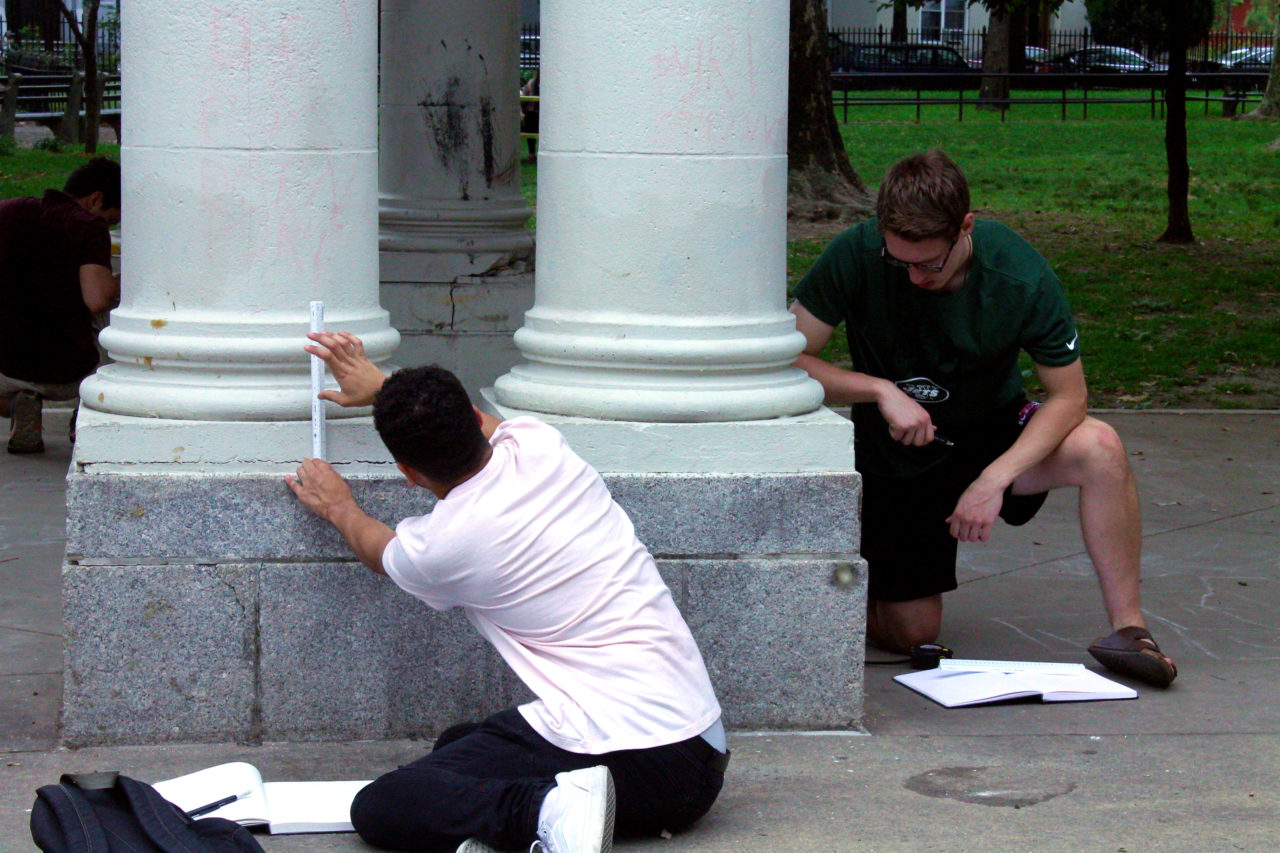 Saturday, July 6th, by Casey Rutledge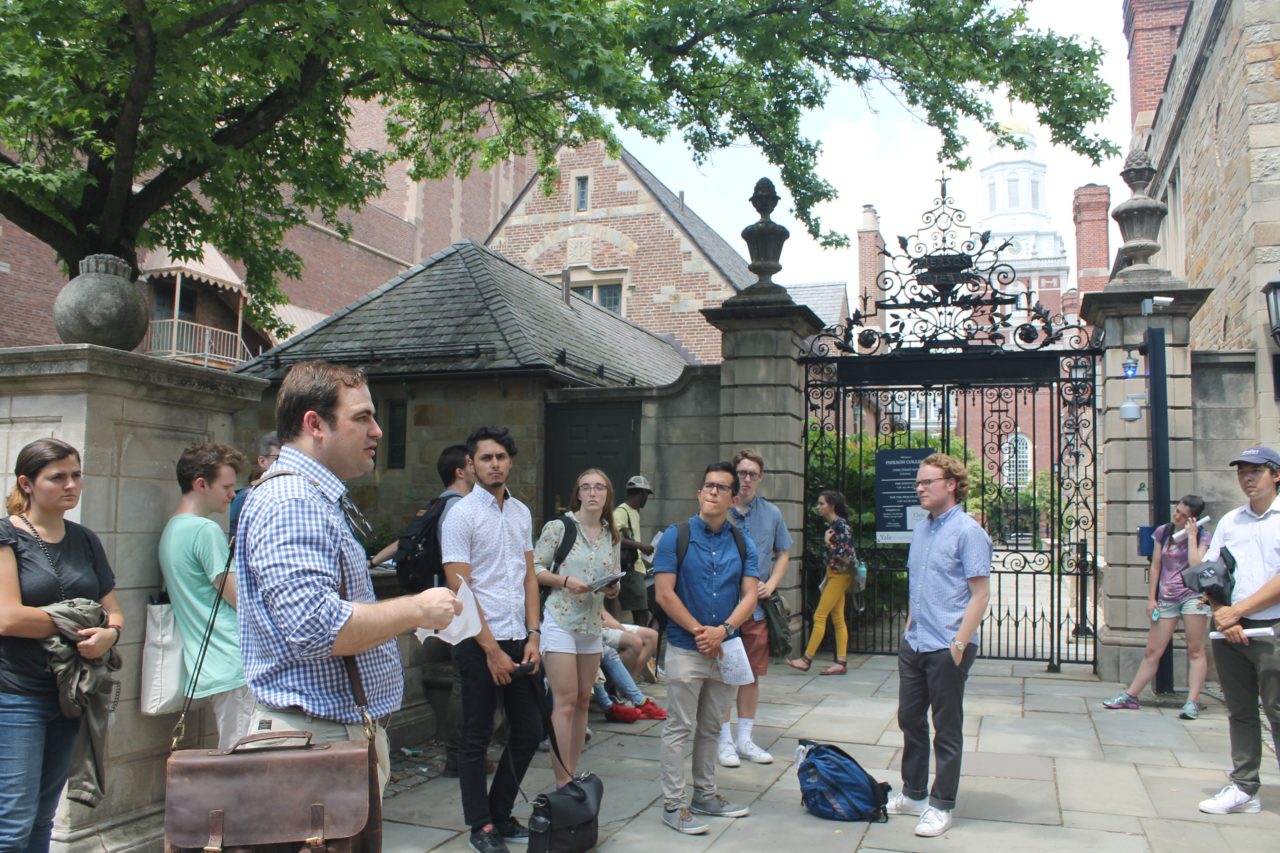 On Saturday we headed up to Yale University in New Haven, Connecticut. There, we had a tour of the campus, starting with the original layout and buildings and concluding with the new additions by RAMSA. There we saw traditional designs by James Gamble Rogers. Exploring Yale's collegiate gothic architecture was a good lesson on the further applications of traditional design beyond the canonical classical orders and motifs we have been learning in the studio. The highlights of the day were our analytical drawing time and seeing the interior of the university library.