Watch: The Institute of Classical Architecture & Art Celebrates the 38th Annual Arthur Ross Awards
"Great nations write their autobiographies in three manuscripts—the book of their deeds, the book of their words, and the book of their art. Not one of these books can be understood unless we read the two others; but of the three, the only quite trustworthy one is the last."
With these words from John Ruskin, Institute of Classical Architecture & Art (ICAA) President Peter Lyden opened the 38th Annual Arthur Ross Awards dedicated to recognizing the highest achievements in "the book of art" from a diverse set of talented architects, designers, artists, and academics, including architect G. P. Schafer, writer, director, producer and novelist Julian Fellowes, artisan W.P. Sullivan, architects and urban designers Urban Design Associates, painter Anthony Baus, writer Professor James Stevens Curl, and architect Jaquelin T. Robinson.
On Monday, May 6th 2019, over 400 supporters of the ICAA gathered at a private club in New York City to celebrate the winners of the 38th Annual Arthur Ross Awards. Established in 1982, the Arthur Ross Awards further the educational mission of the ICAA by recognizing the achievements and contributions of architects, painters, sculptors, artisans, landscape designers, educators, publishers, patrons, and others dedicated to preserving and advancing the classical tradition.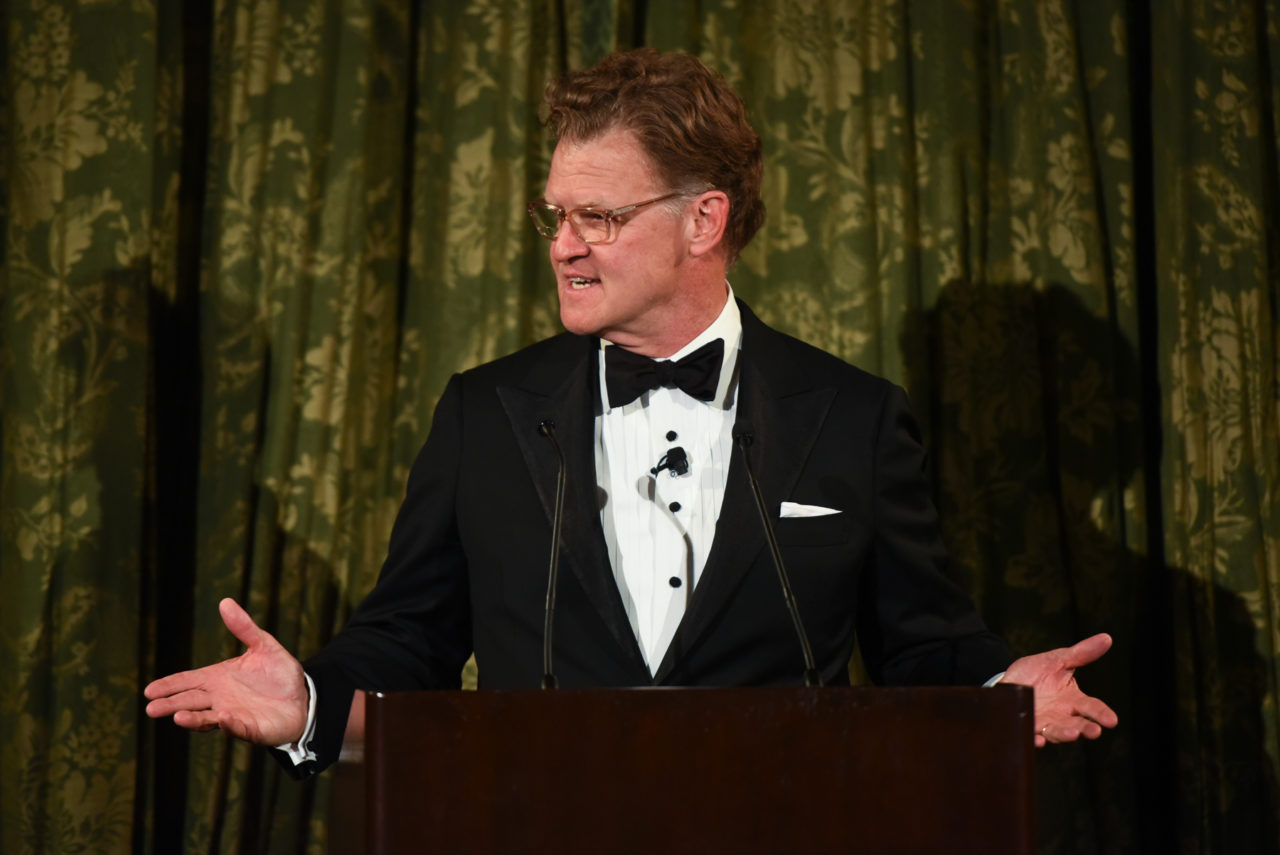 ICAA Board Chairman Russell Windham presented the awards to the following laureates by category: G. P. Schafer Architect (Architecture), W.P. Sullivan (Artisanship & Craftsmanship), Urban Design Associates (Community Design & City Planning), Julian Fellowes (Fine Arts), Anthony Baus (Fine Arts - Painting), Professor James Stevens Curl (History & Writing), and Jaquelin T. Robertson (Board of Directors Honor).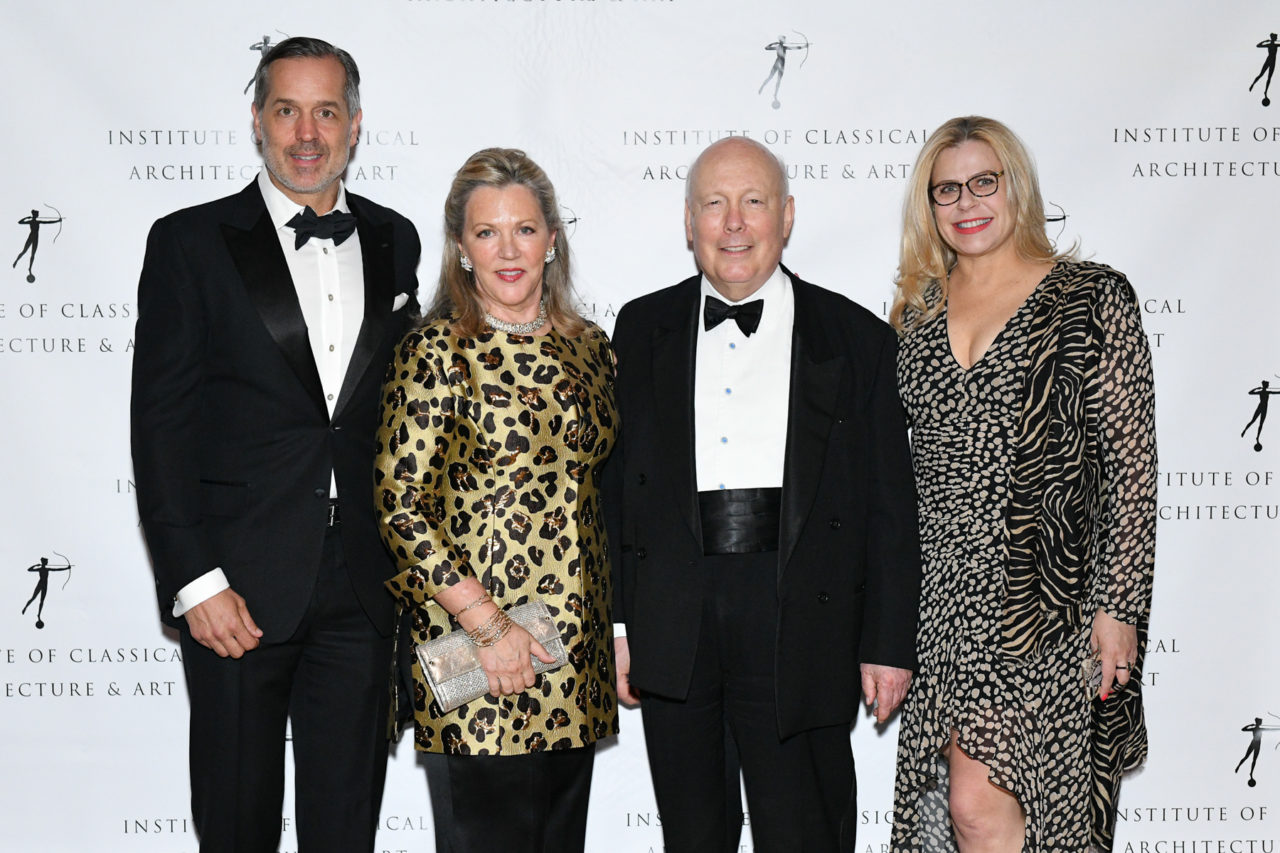 The 2019 Arthur Ross Award winners were selected by a jury that included Elizabeth Dillon (Chair), Whitley Esteban, Pierre Crosby, Bunny Williams, Phillip J. Liederbach, and Mitchell Owens. Co-Chairs of this year's Arthur Ross Awards include Steven Gambrel, Alexa Hampton, and Suzanne Tucker. Honorary Chairs include Janet C. Ross, Suzanne R. Santry, Bunny Williams, and Ambassador and Mrs. William J. vanden Heuvel.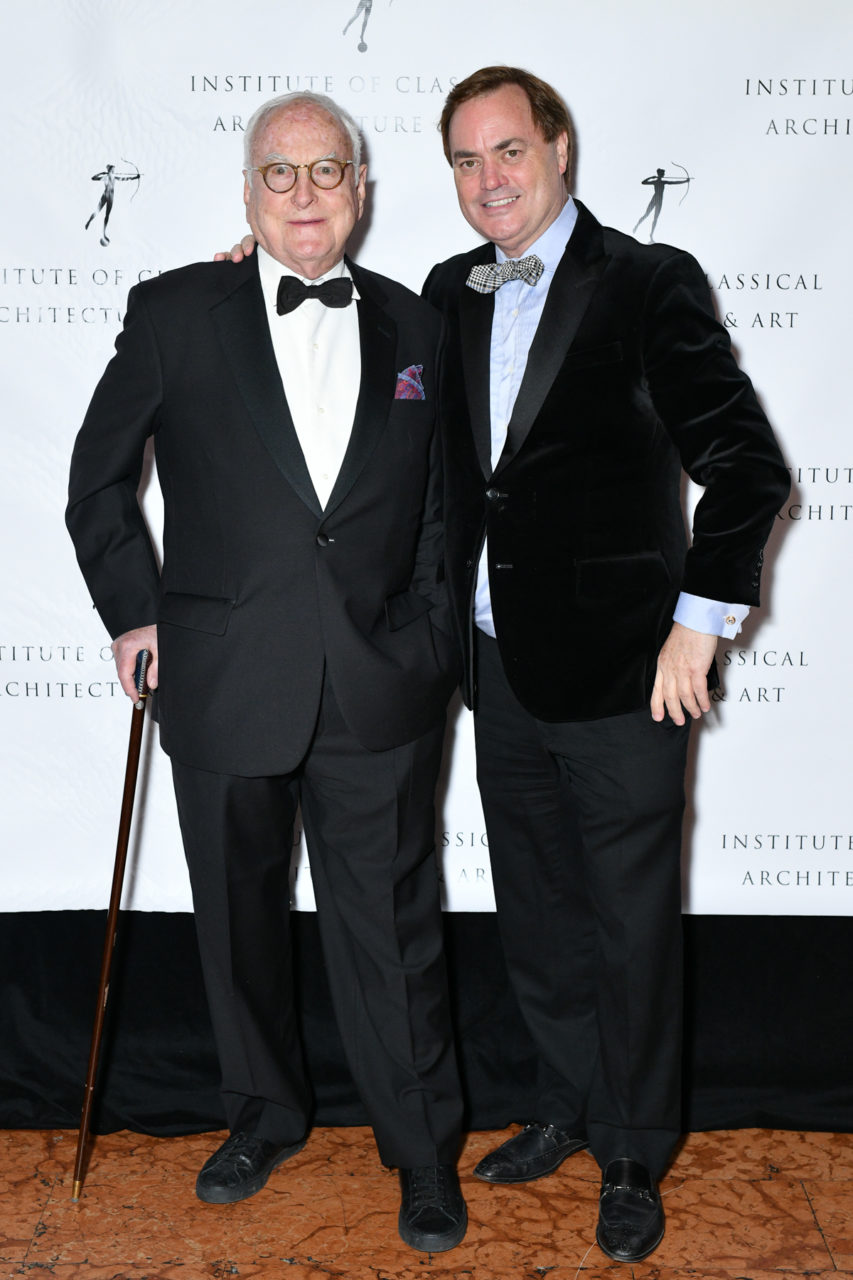 Distinguished guests included previous Arthur Ross Award winner, director and screenwriter James Ivory, Lady Henrietta Spencer-Churchill, Robert A.M. Stern, Peter Pennoyer, Tham Kannalikham, John F.W. Rogers, Oscar Shamamian, Jamie Figg, Patricia Hearst Shaw, Margize Howell, Joe Tuana, and Caleb Anderson, among many others.
ICAA Board Members in attendance included Anthony Barnes, Gary L. Brewer, Pierre Crosby, Stanley Dixon, Barbara Eberlein, Richard Economakis, Mark Ferguson, John Flower, David B. Forer, Jared Goss, Clay Hayles, Kirk Henckels, Phillip J. Liederbach, Thomas L. Lloyd, Anne Kriken Mann, John B. Murray, Lyn Muse, Mark Pledger, Foster Reeve, Suzanne R. Santry, Peter J. Talty, and Bunny Williams.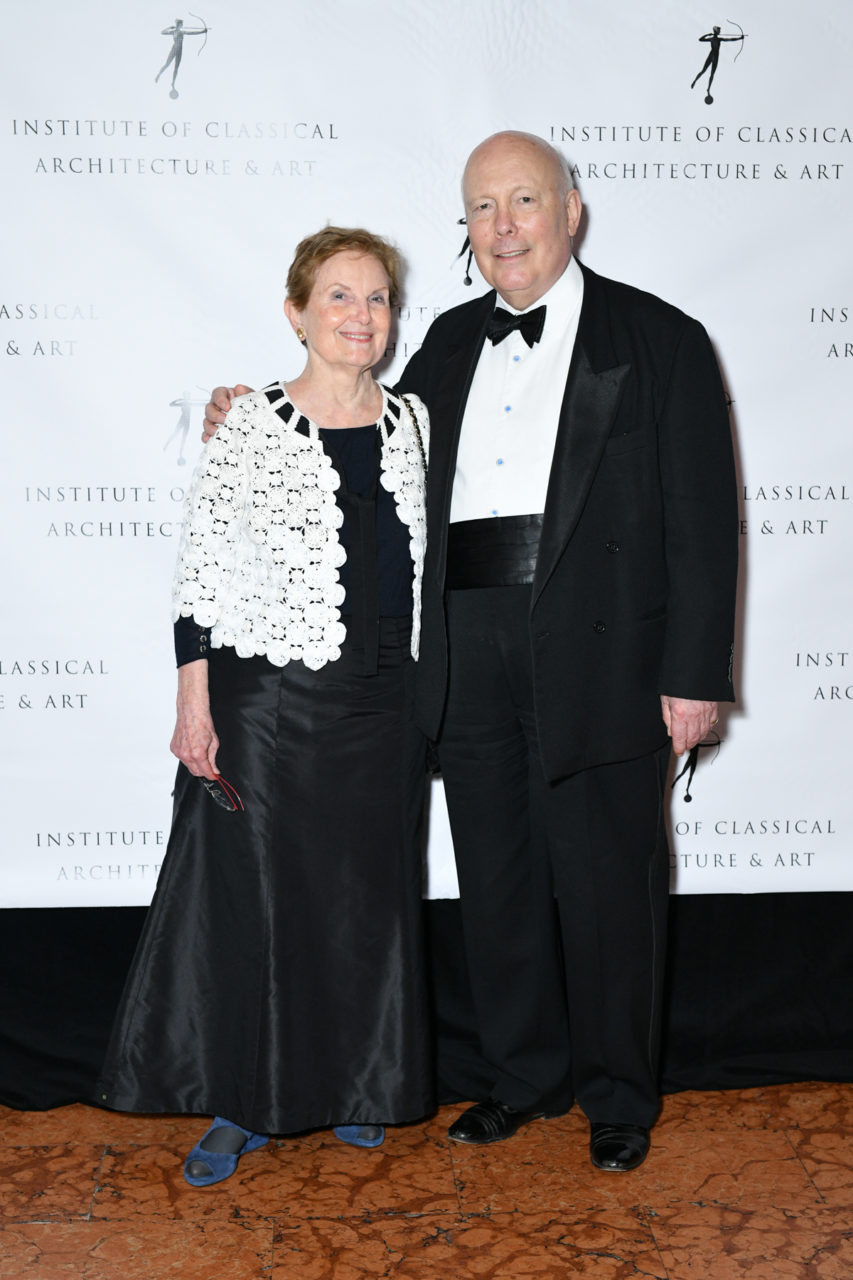 The 2019 Arthur Ross Awards were made possible thanks to the generosity of the Evening Sponsors, Janet C. Ross and Livingston Builders, Inc., as well as Sponsors Bulley & Andrews, John F.W. Rogers, and Tischler und Sohn USA Ltd, with custom-made plaster centerpieces donated by Hyde Park Mouldings. The Awards raised a record $560,000 in support of the ICAA's mission to advance the appreciation and practice of the principles of traditional architecture and its allied arts by engaging educators, professionals, students, and enthusiasts.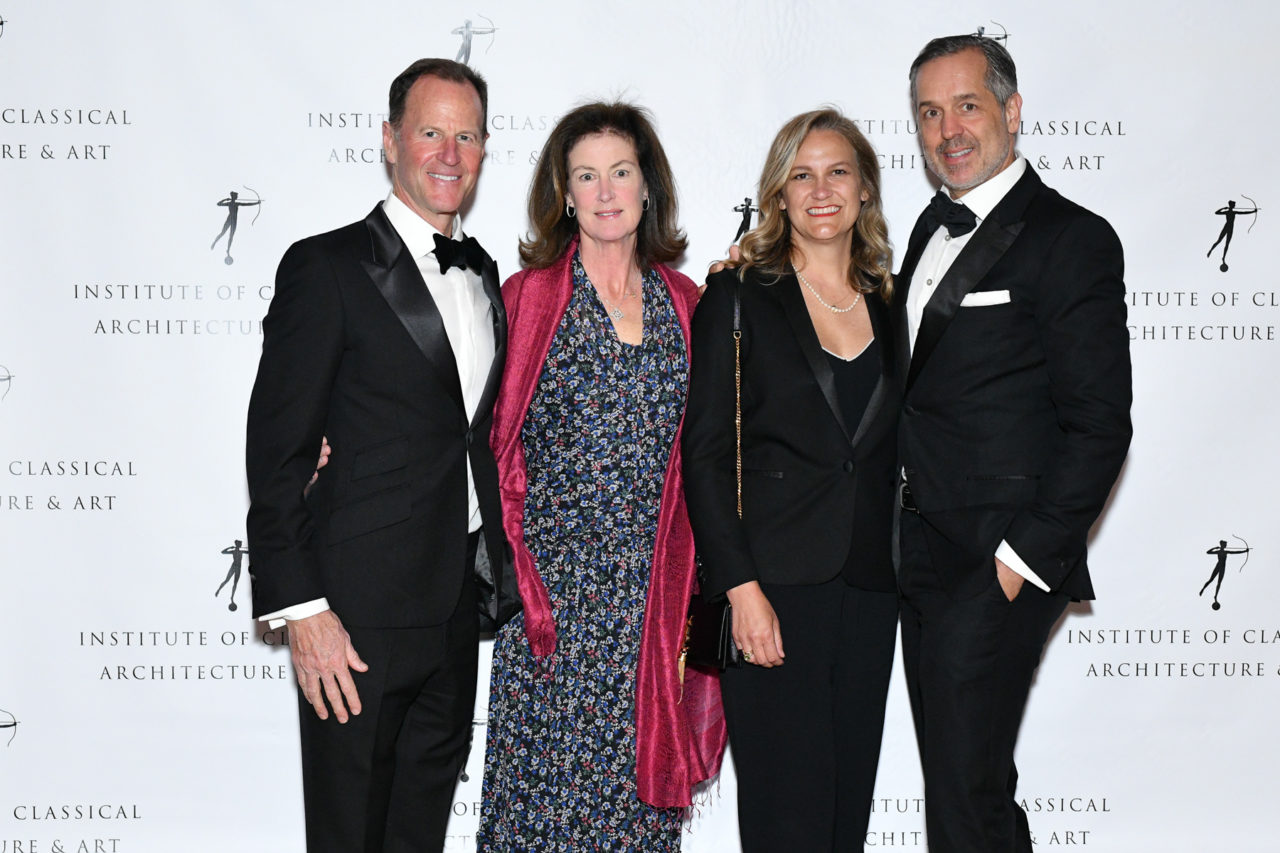 James Anderson, Lady Henrietta Spencer-Churchill, Teresa Manns, and ICAA Board Member and Arthur Ross Co-Chair Steven Gambrel