Walls Speak: The Narrative Art of Hildreth Meiere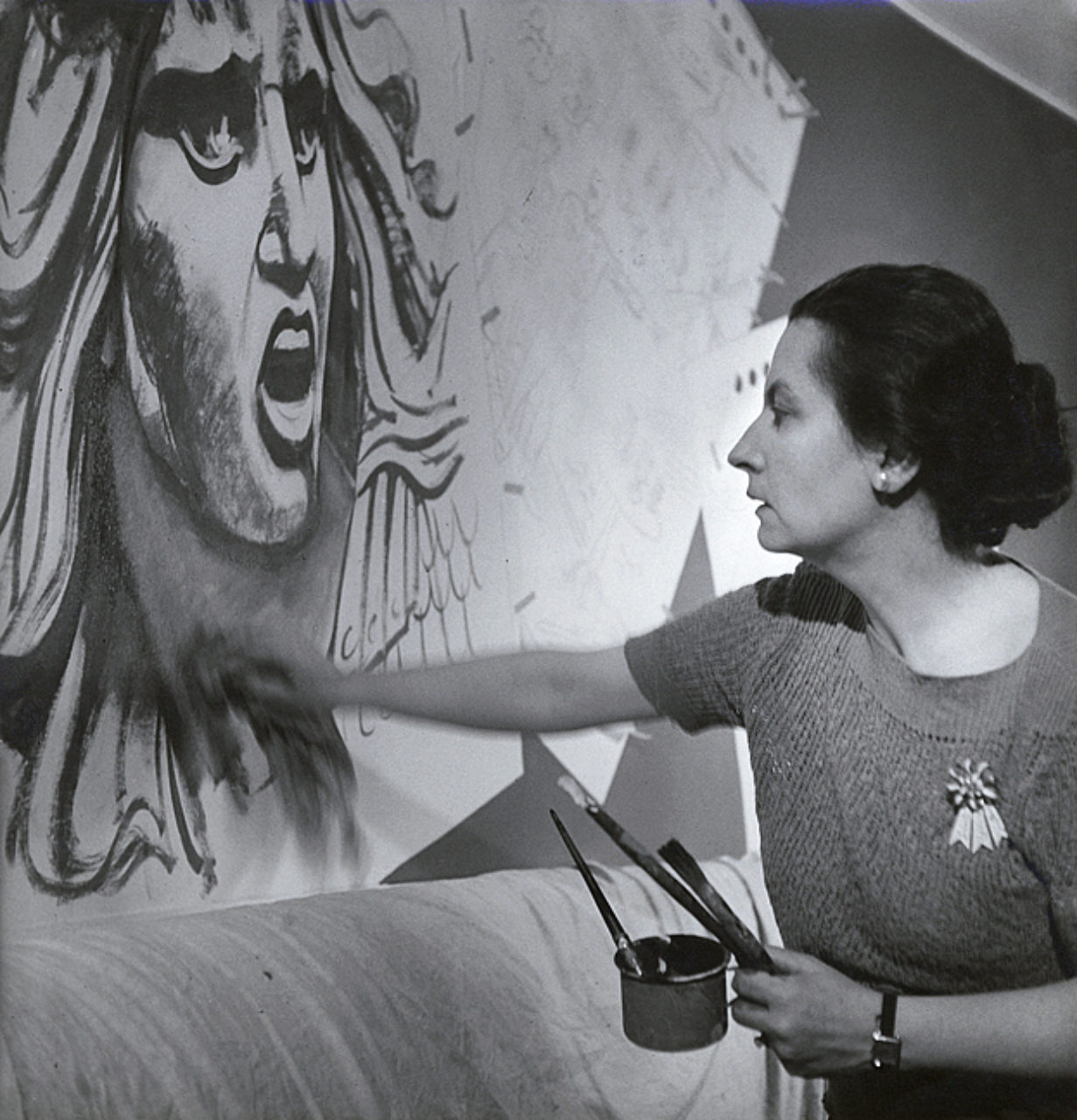 Hildreth Meière working on a front piece
Hildreth Meière (1892-1961) is an important figure in our cultural and artistic history whose legacy is receiving much-deserved attention in Walls Speak: The Narrative Art of Hildreth Meiere, an exhibition at New York's Museum of Biblical Art. Meière was an accomplished Art Deco muralist and mosaicist whose work adorns some of the most impressive structures in our country – but few know her name. She received her first major commissions from leading architect and mentor Bertram G. Goodhue and went on to complete over 100 projects over the course of her career at the Nebraska State Capitol, the National Academy of Sciences, in DC, and Prudential Plaza, in Newark, NJ. Meière left her mark on New York City's vast landscape as well, creating an exterior relief sculpture for the 1939 New York World's Fair, the medallions on the façade of Radio City Music Hall, and the decorative coloring of the Red Banking Room at One Wall Street. She was a consummate artist who gained the respect of the greatest muralists and architects of her day. This resulted in her being the first woman honored with The Fine Arts Medal of the American Institute of Architects and the first woman appointed to the New York City Art Commission.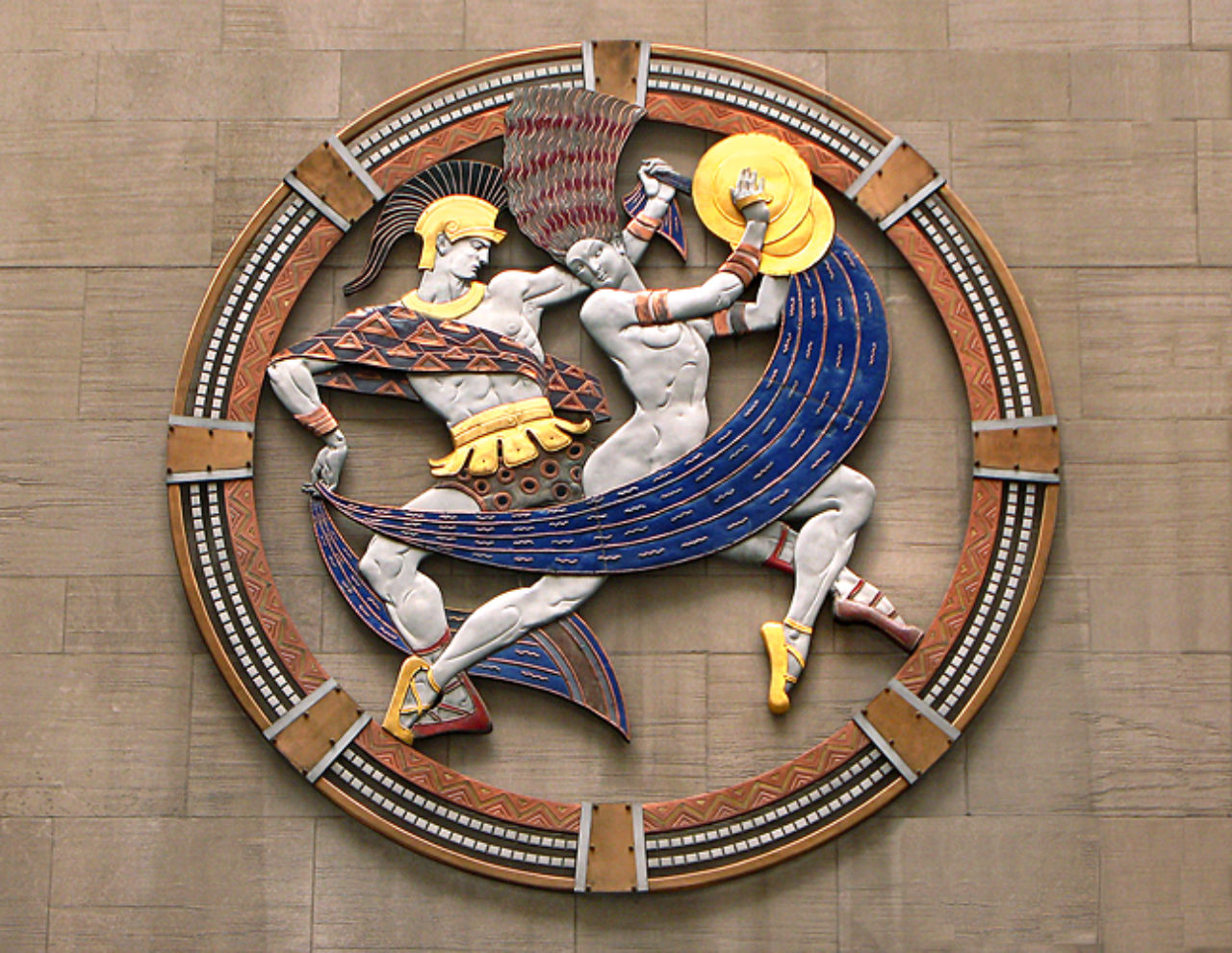 Radio City Music Hall medallions: Dance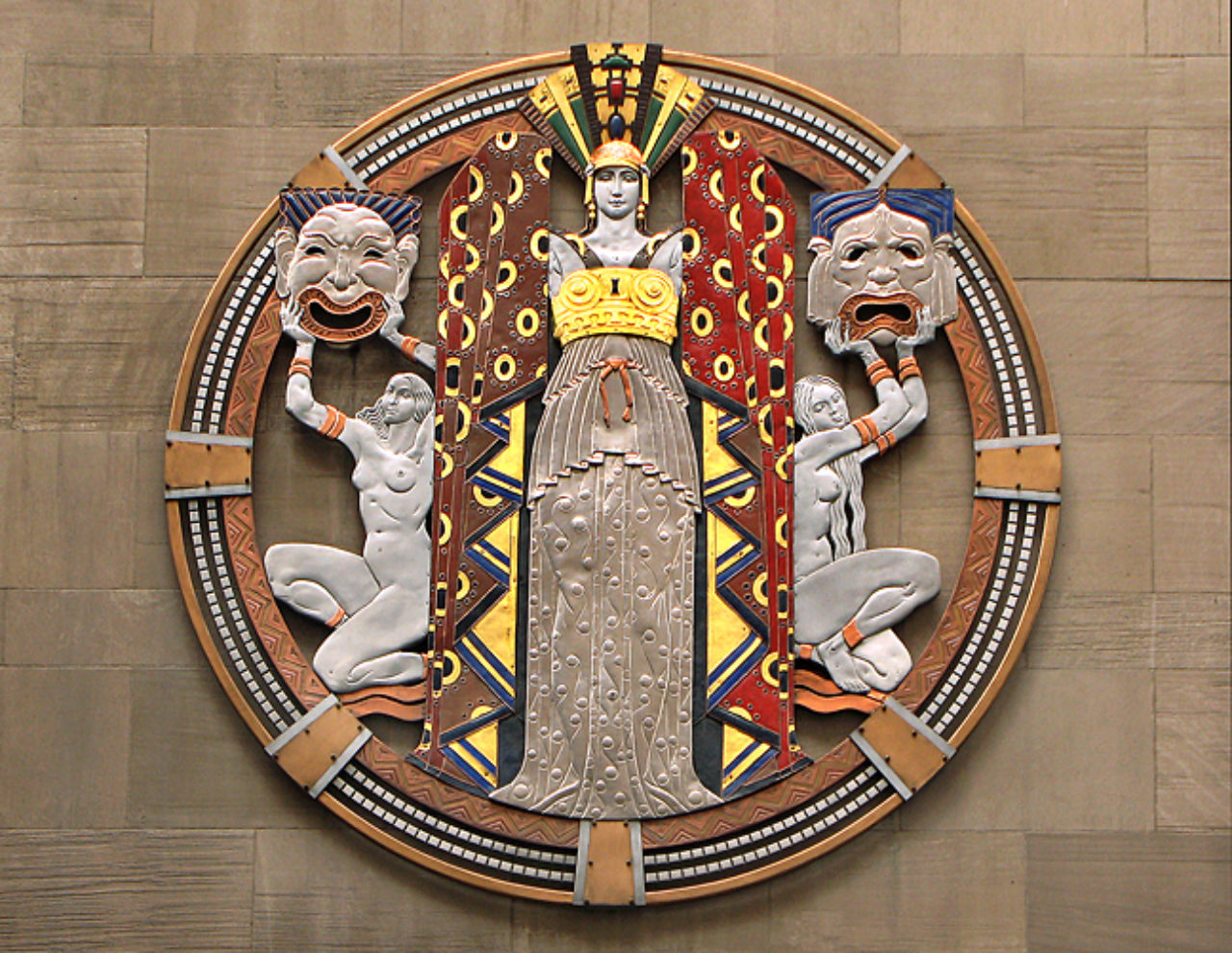 Radio City Music Hall medallions: Drama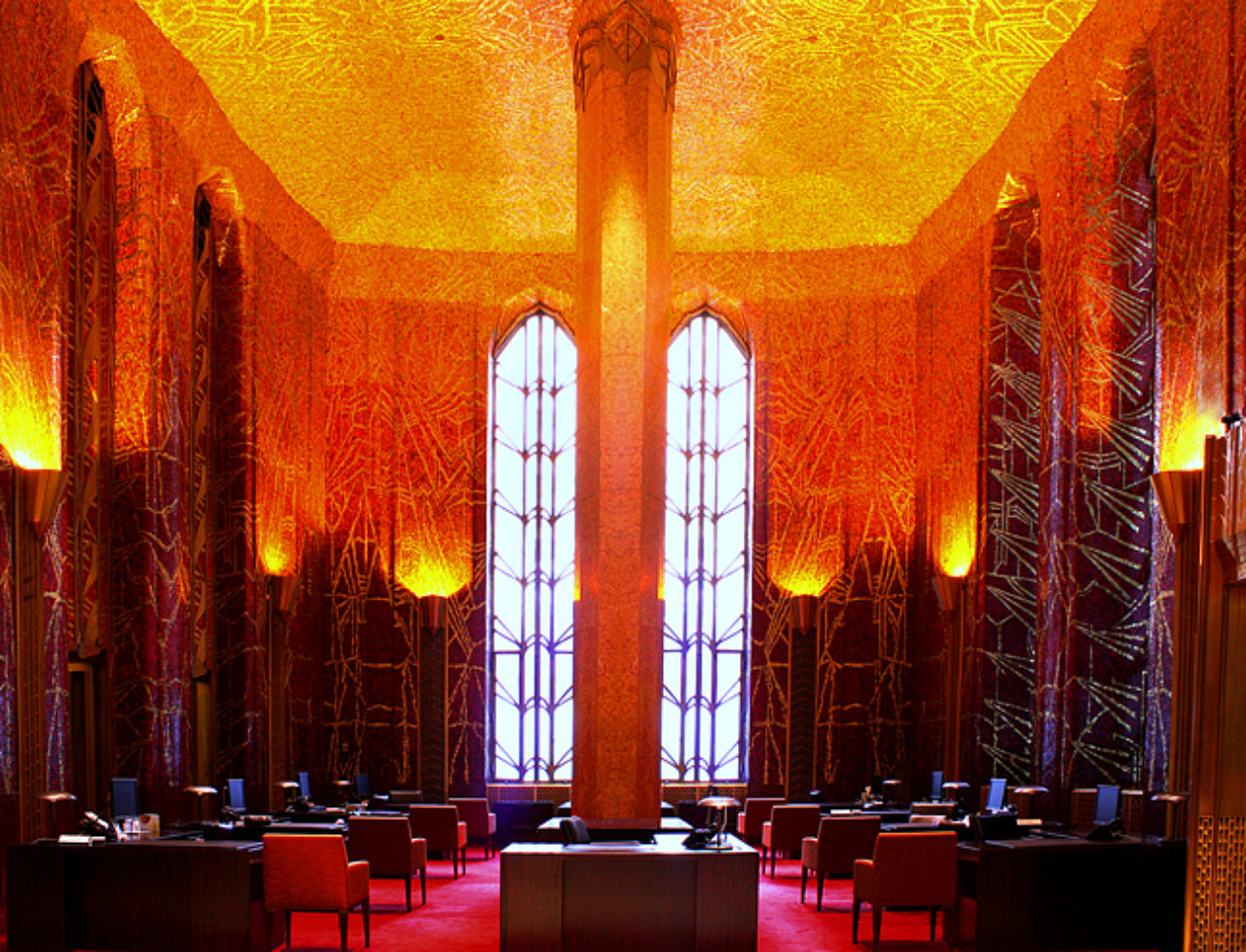 Red Banking Room
This is the first presentation of Walls Speak to focus exclusively on Meière's magnificent work for synagogues and churches. Her work currently decorates the apses, altars, windows, and vaults of some of the most beautiful and sacred spaces in the New York metro area, including Temple Emanu-El, St. Bartholomew's Church, and St. Michael's Passionist Monastery Church. Visitors to the show will rediscover a major American muralist whose cutting-edge approach to design, material, and technique propelled her to prominence at a time when few female artists had gained acceptance and whose artistry richly enhanced houses of worship.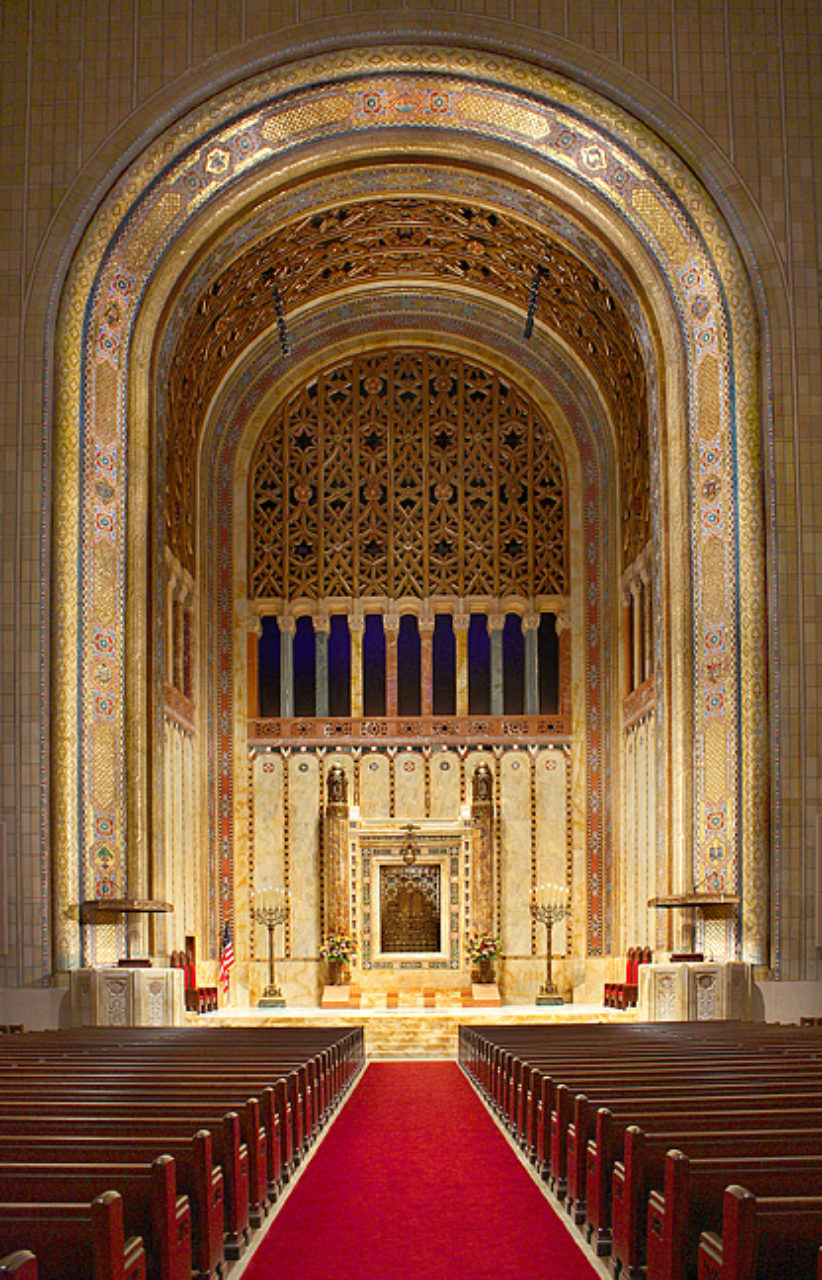 Temple Emanu-El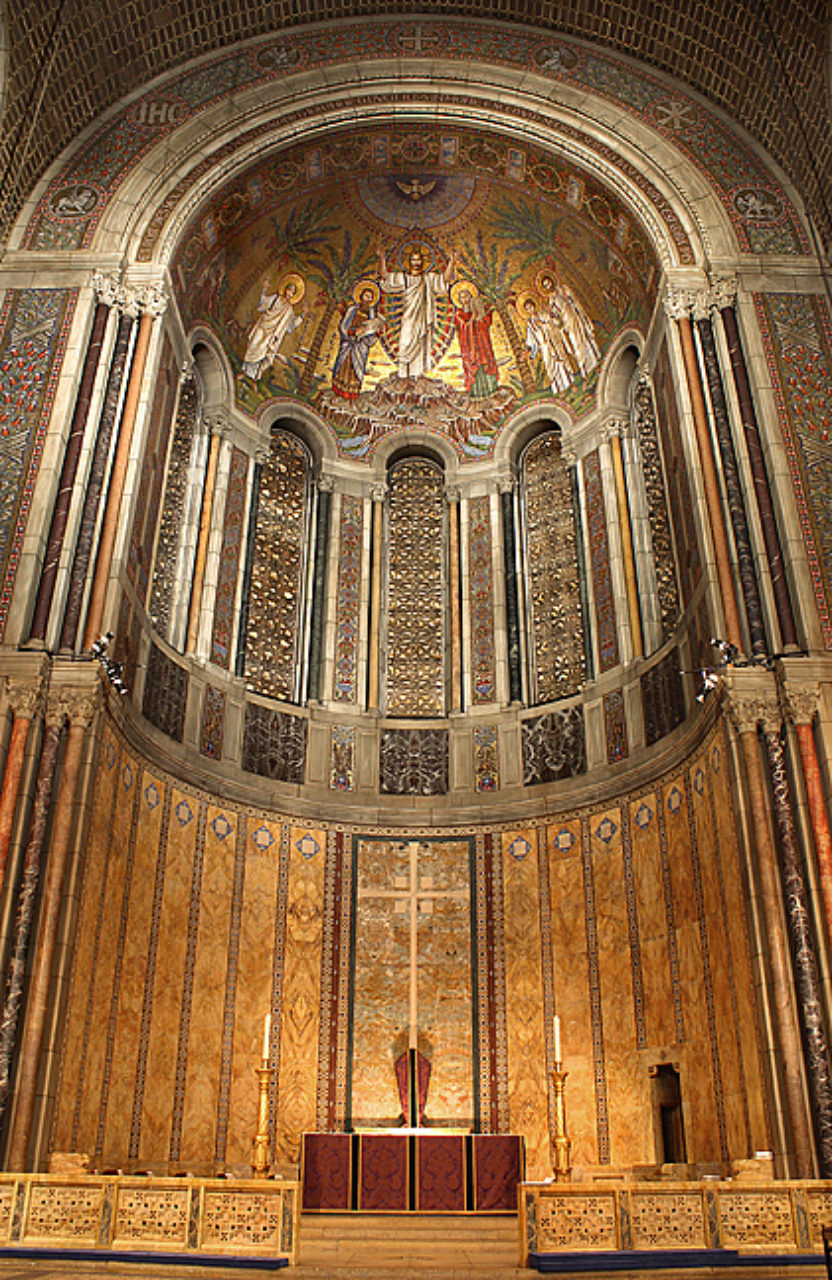 St. Bartholomew's Church
Walls Speak: The Narrative Art of Hildreth Meiere is on display until May 20, 2012. For more details about the exhibition and the Museum of Biblical Art, please visit www.mobia.org.
Images courtesy of the Museum of Biblical Art