Bucrania
Classical Comments by Calder Loth
Senior Architectural Historian for the Virginia Department of Historic Resources. Member of the Institute of Classical Classical Architecture & Art's Advisory Council.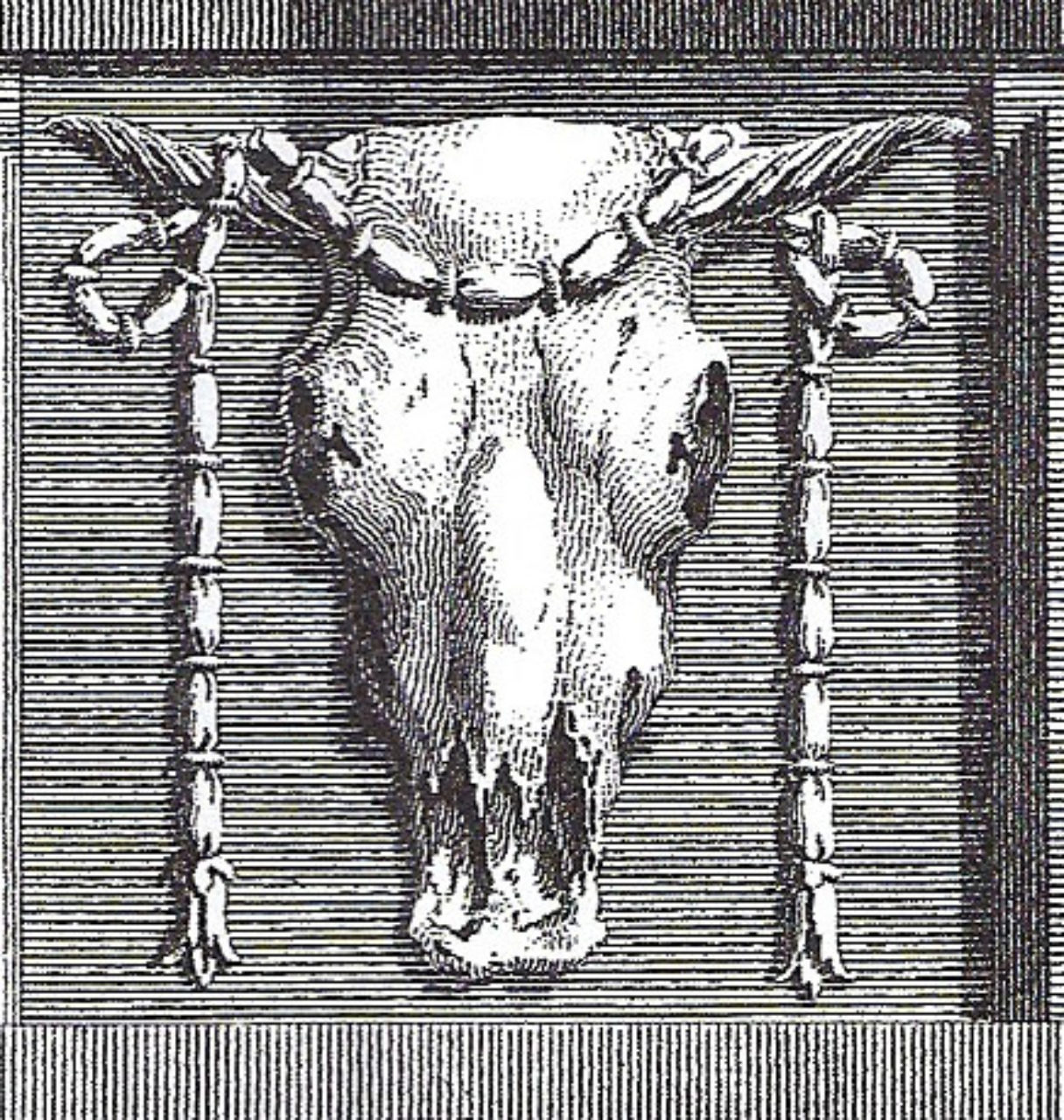 While perusing classical buildings we sometimes encounter bovine skulls decorating the friezes of entablatures. Most often, we find them in the metopes of Doric entablatures, but in a few instances they appear in Ionic and Corinthian friezes, sometimes connected by floral or drapery swags. The architectural term for these skulls is bucranium (pl.bucrania or bucranes), a word derived from the Latin bos, meaning ox or cow, and cranium, the Medieval Latin term for a skull. So we might ask, why are bovine skulls decorating friezes? The skulls allude to the ancient Greek and Roman ceremonies of sacrifice. We have a glimpse of this practice in a sculpted frieze on the Ara Pacis, the famous Altar of Peace in Rome, consecrated in 9 BC (figure 1). It shows animals being led for ritualistic slaughter to appease the gods. One of the attendants is carrying a knife, used to carve up the animal once killed. Another is carrying a shallow plate or patera, for holding sacred wine, some of which was sprinkled on the head of the animal just prior to execution. Each god required an animal of specific species and sex. Apollo required a bull, Jupiter an ox but also a lamb on special occasions. Mars was also placated with a bull.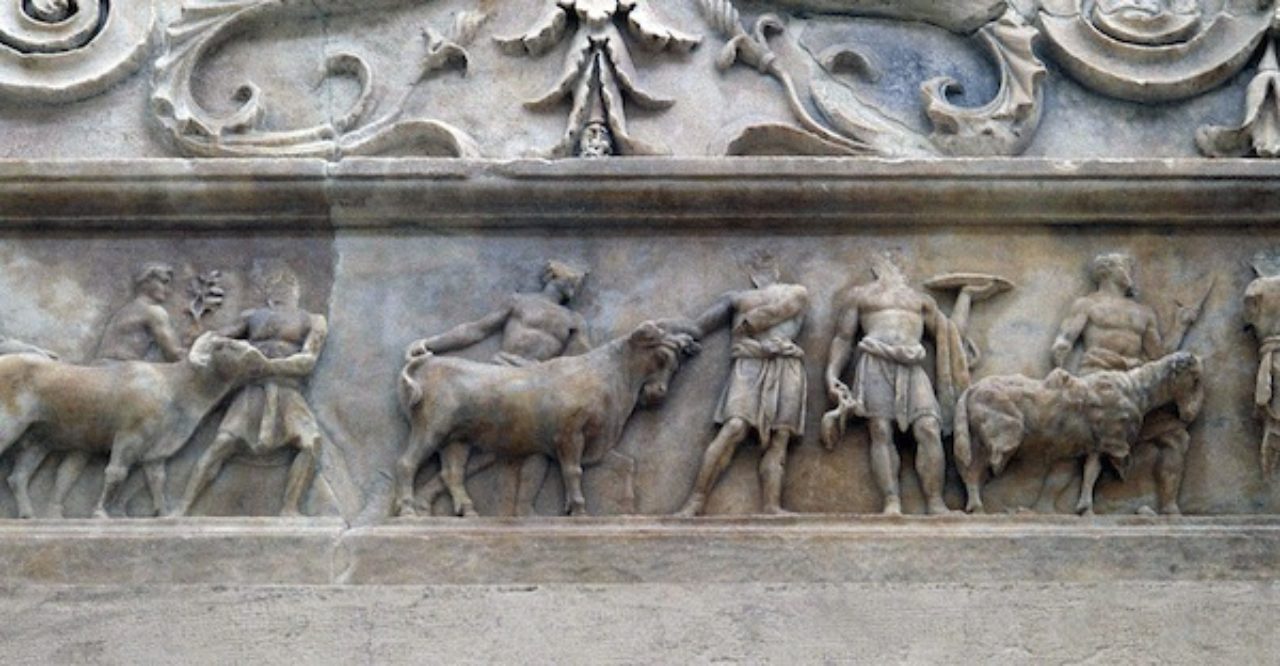 Figure 1: Frieze detail, Ara Pacis, Rome. (Loth)

Sacrificial cattle were decorated with garlands of fruit and flowers or decorative ropes with tassels. Following execution, their heads were hung on the temple. This practice was eventually memorialized with sculpted heads or skulls worked into the temple frieze. A fragment of an early archaic Greek temple in Sicily is exhibited in the Regional Archaeological Museum Antonio Silinas in Palermo (figure 2). The bucranium here shows a patch of hair on its forehead and huge eye sockets giving the piece a somewhat cartoon character. Not all sculpted bucrania were depicted as bare skulls. A small Roman puteal (well-head) in the Villa San Michele on the Island of Capri displays fully intact heads with flesh, nostrils and eyes. Its bucrania are connected with garlands laden with fruits (figure 3).[i]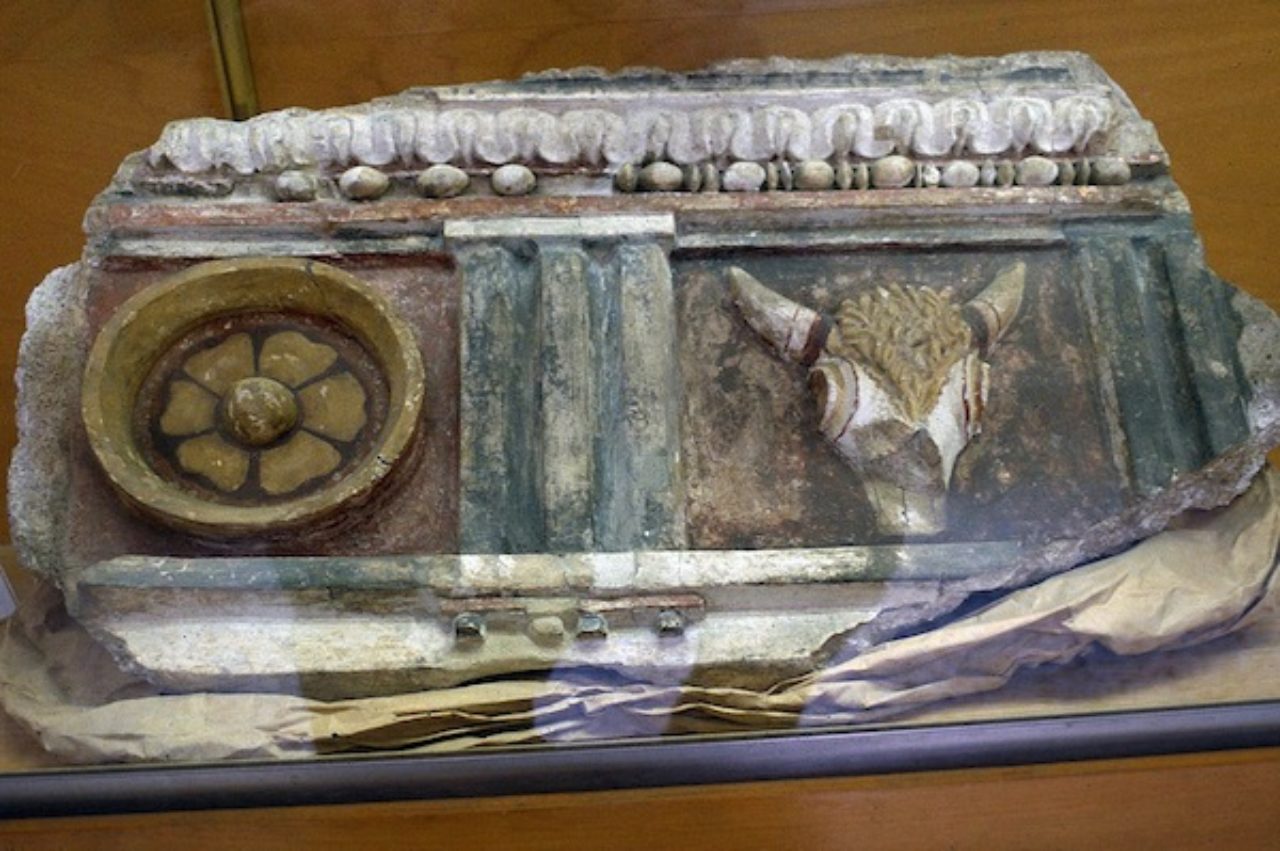 Figure 2: Archaic Greek frieze fragment, Sicily. (Loth)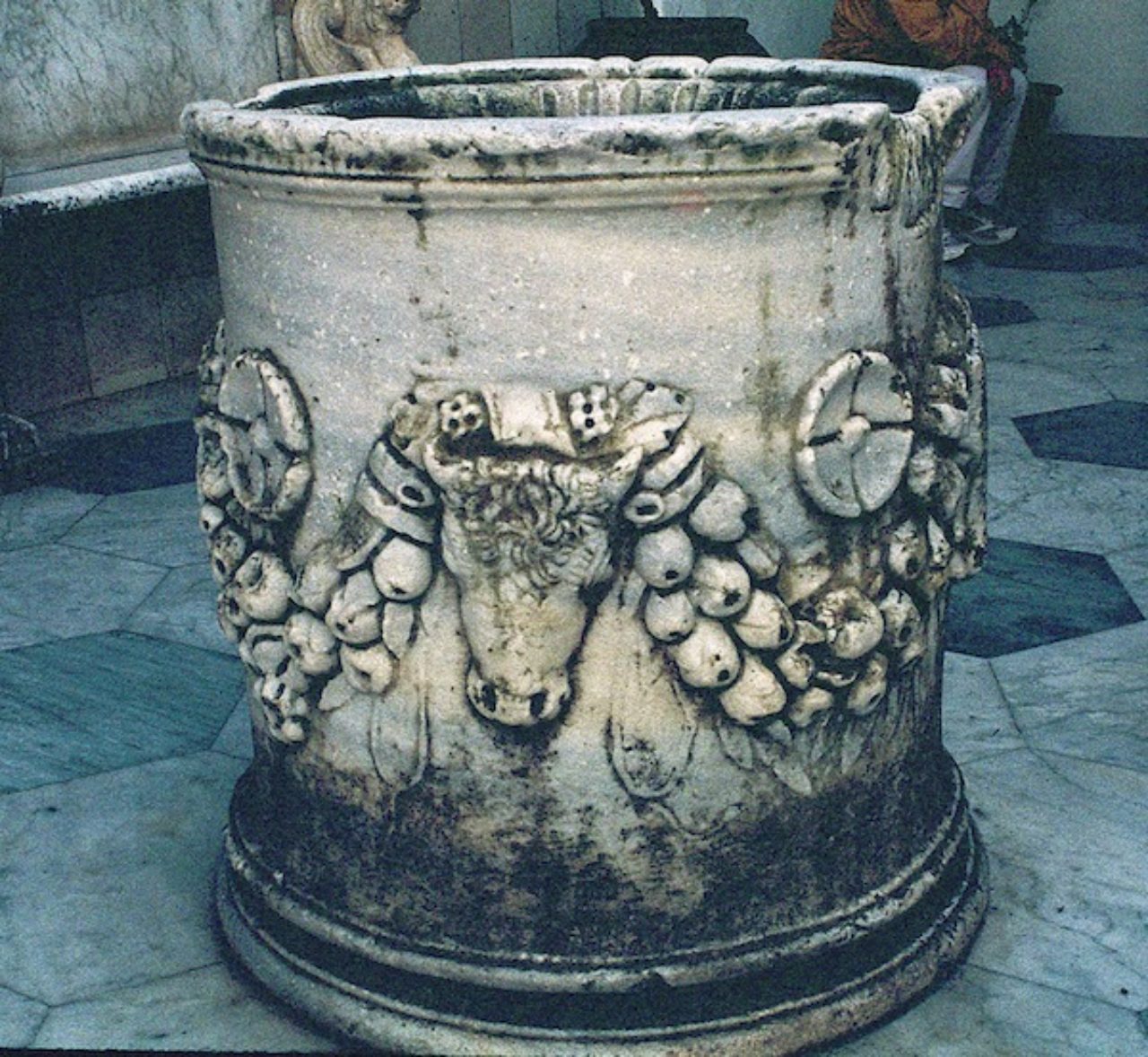 Figure 3: Roman puteal, Villa San Michele, Capri, Italy. (Loth)

Perhaps the most famous ancient example of a sculpted bucranium survives on the remaining section of the entablature of the Temple of Vespasian and Titus (80s AD) in the Roman Forum.[ii] Along with the bucranium are sculpted representations of the instruments of sacrifice: the whisk or aspergillum for sprinkling wine or water on the animal's head, the mallet for stunning it, the axe for killing it, the knife for cutting it up, a ceremonial wine jug, the patera or shallow plate for holding the wine, and the priest's headgear (figure 4). This frieze was famously depicted in Antoine Desgodetz' Les Édifices Antiques de Rome (1682), which became a primary source for the bucranium image (figure 5).[iii] Thomas Jefferson copied this frieze for the entablature in his parlor at Monticello and for the parlor in Pavilion VIII at the University of Virginia.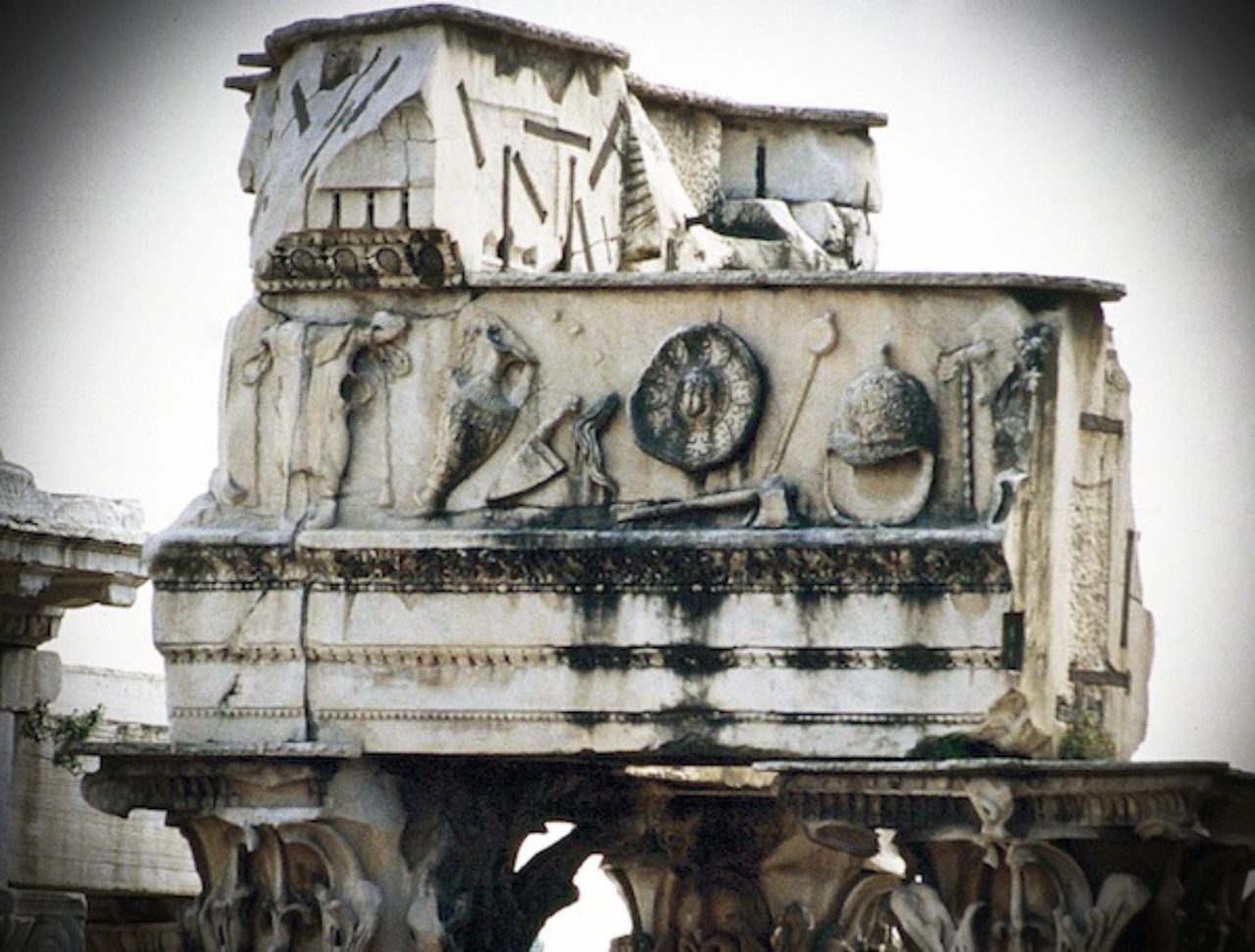 Figure 4: Temple of Vespasian and Titus, Rome. (Loth)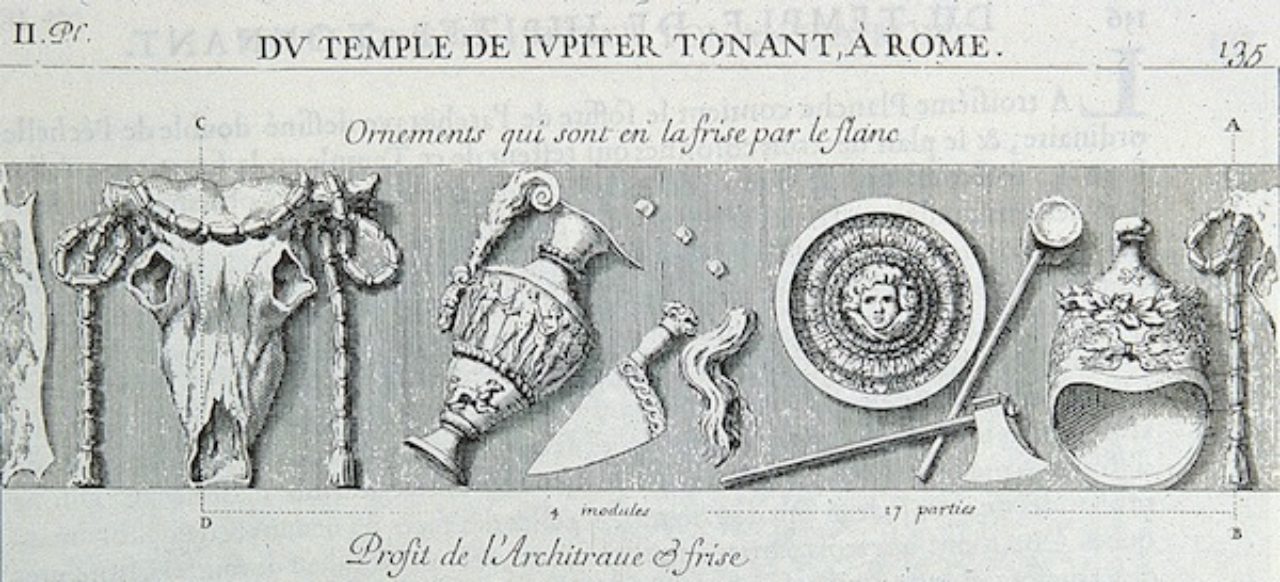 Figure 5: Pl II, Du Temple de Jupiter Tonant, A Rome, Antoine Desgodetz, Les Édifices Antiques de Rome [detail].
In their surveys and studies of Roman Ruins, the Renaissance architects encountered various versions of bucrania. Although it is not certain if they were fully aware of their pagan associations, or even cared, the architects freely applied bucrania to their works and illustrated them in their treatises. One of the earliest published images of bucrania appears in Book IV of Sebastiano Serlio's L'Architettura (1537) where he shows a Doric frieze, stating that was based on a frieze in Rome's Forum Boarium, originally a cattle market (figure 6). Whether the forum's bucrania alluded to its market function is not known, but the market may have been a supplier of sacrificial animals. Serlio's treatise apparently influenced the design of the famous red and black Swiss gate in Vienna's Hofburg Palace, erected in 1552 by Holy Roman Emperor Ferdinand I: its bucrania have garlands heavy with fruit. The metopes, which also sport trophies, are framed by scrolled triglyphs, a distinctly Serlian detail (figure 7).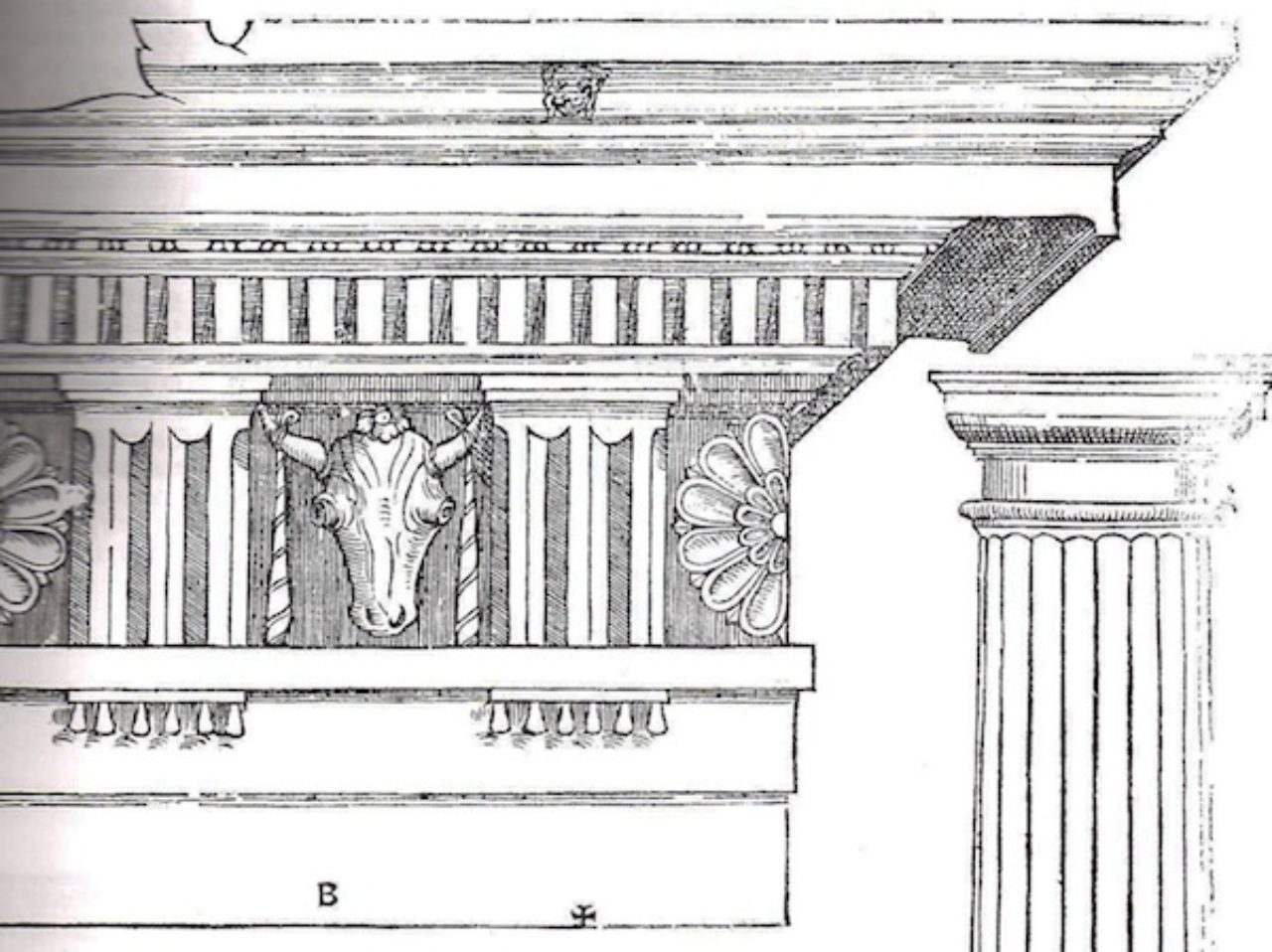 Figure 6: Book 4, Chapter 6, Fol. 18, Sebastiano Serlio, The Five Books of Architecture (Dover Publications reprint of the 1611 English edition) [detail].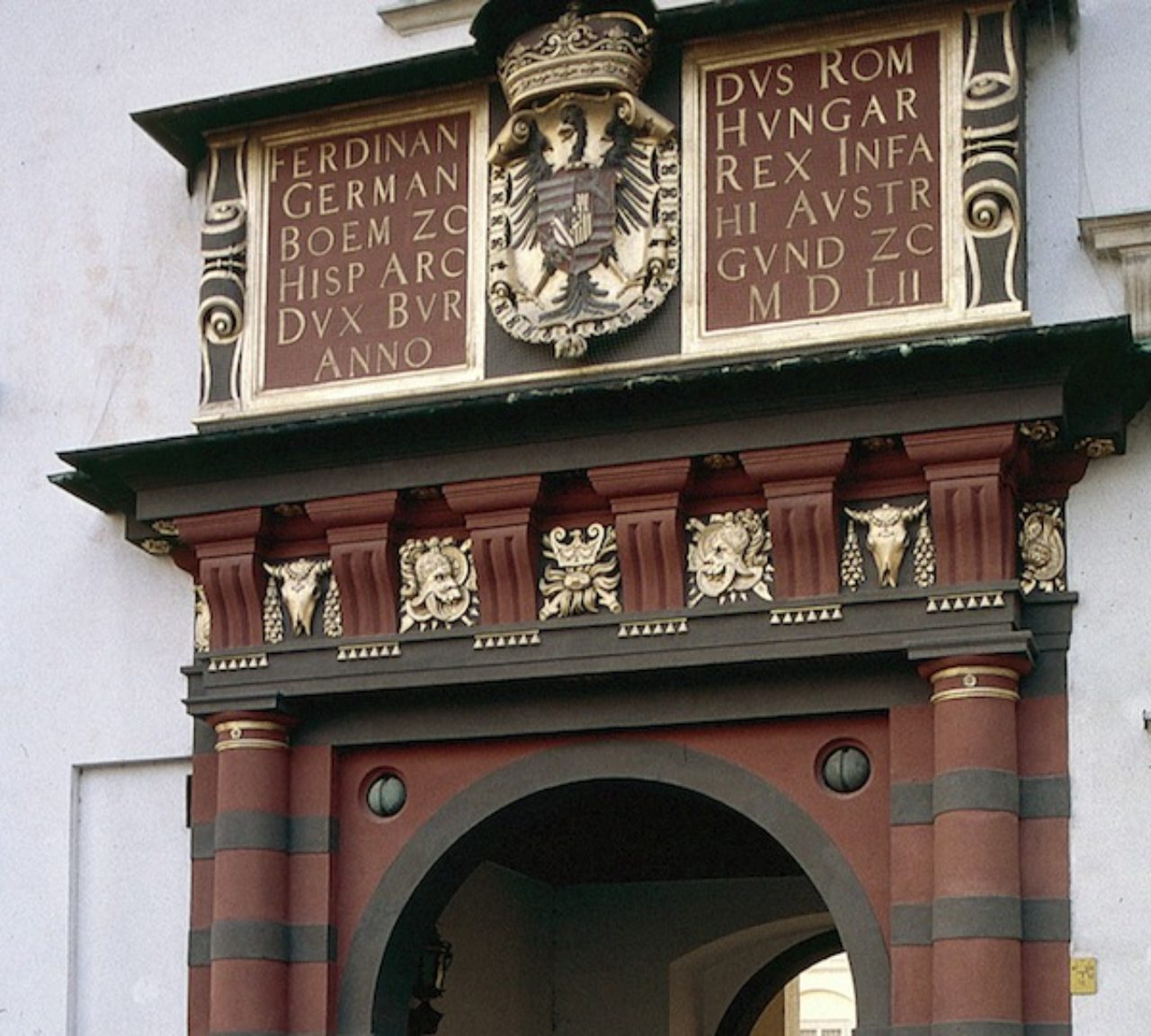 Figure 7: Swiss Gate, Hofburg Palace, Vienna, Austria (Loth).
Following Serlio, Giacomo Vignola popularized the use of bucrania for Doric entablatures in his highly influencial La Regola delli Cinque Ordini d'Architettura of 1662, a work that became a standard text for Continental architects well into the 20th century. His bucranium for the denticular Doric order shows a skull gaily decorated with a garland of flowers and buds (figure 8). Vignola's text states that this example of the Doric order is taken from the Theatre of Marcellus in Rome, albeit the Theatre of Marcellus has no bucrania in its metopes. In Book 1 of I Quattro Libri (1570), Palladio incorporated bucrania and paterae in the metopes of his generic Doric order. He most famously applied bucrania along with paterae in the metopes of the ground level of his arcades on the Basilica in Vicenza (figure 9). Moreover, Palladio's illustrations of the friezes on the Temple of Fortuna Virilis [iv] and the Temple of Vesta at Tivoli in Book 4 have bucrania interspersed with voluptuous festoons of fruit and flowers. These two images provided examples of bucrania for Ionic and Corinthian friezes.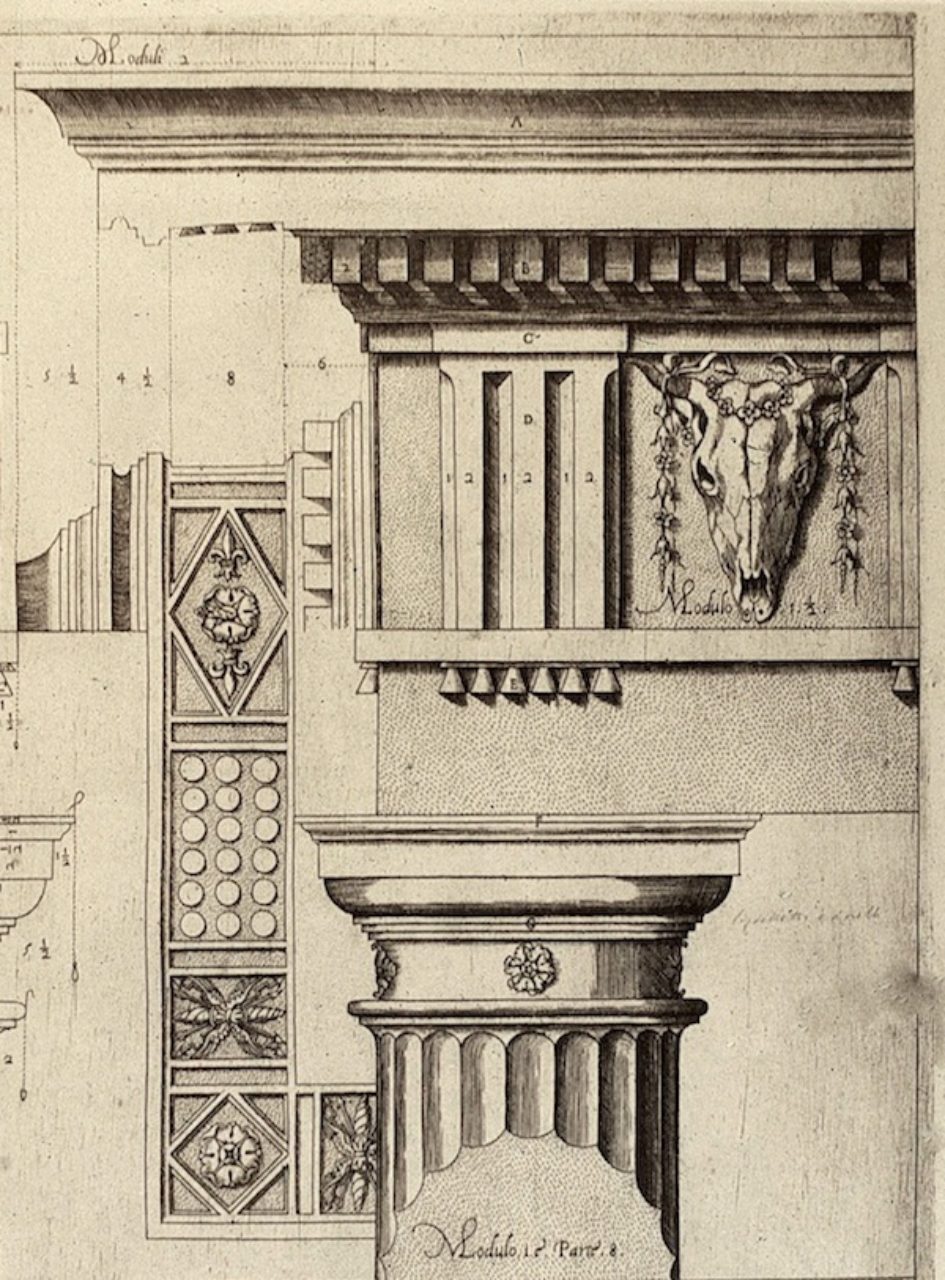 Figure 8: Plate 12, Giacomo Vignola, Canon of the Five Orders of Architecture (Dover Publications reprint of the 1669 English edition) [detail].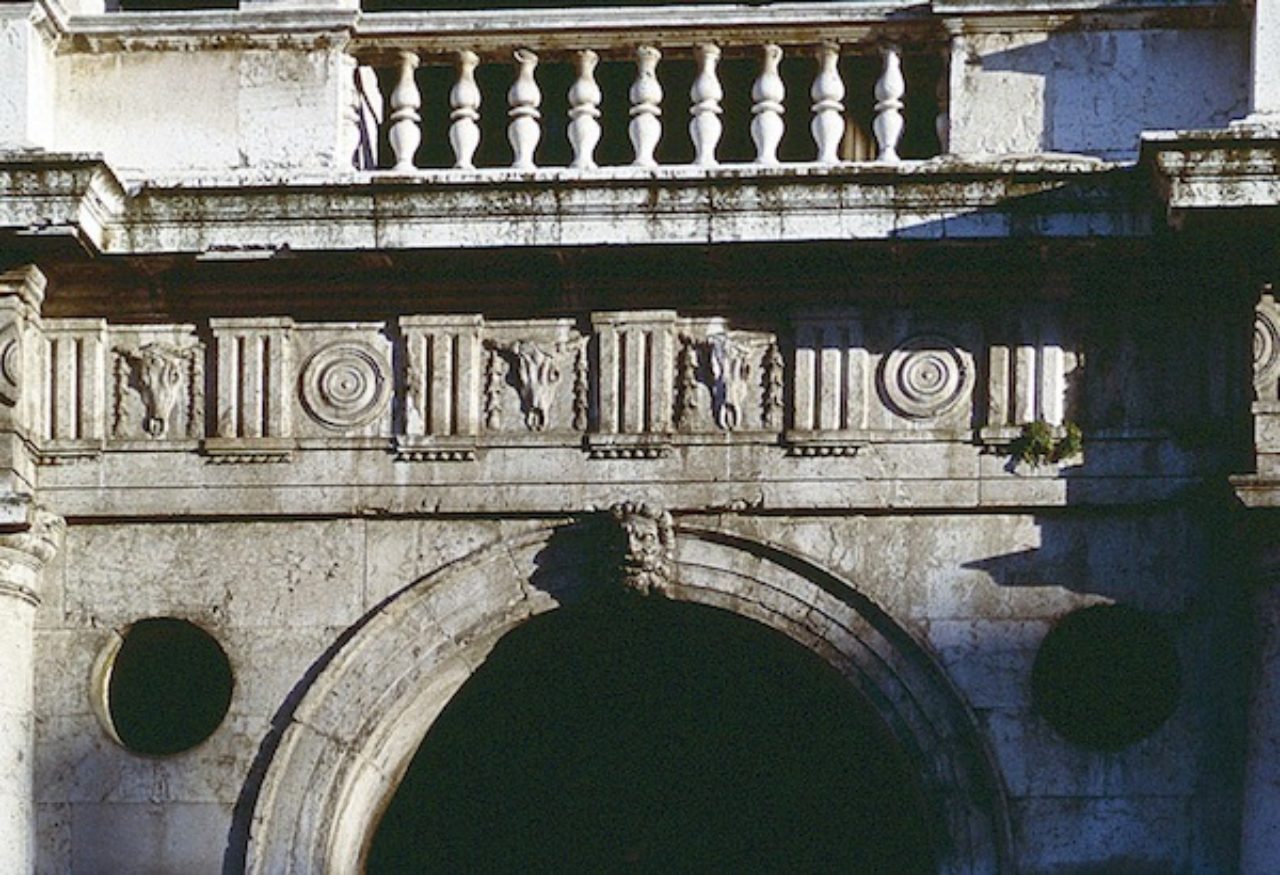 Figure 9: Basilica at Vicenza, Italy (Loth).
Palladio's treatise became the primary vehicle for advancing the Palladian movement in Great Britain, which reached its zenith in the mid-18th century, spurring innumerable architectural works exhibiting Palladian classicism. Among its leaders was Sir William Chambers, who produced many public and private works in the Palladian spirit. Chambers' influence was spread through is his Treatise on Civil Architecture, first published in 1759 and expanded in later editions. Chambers' version of the mutular Doric order displays a well-modeled skull draped with a knotted rope, an image that helped popularize the motif throughout the British Isles (figure 10). He applied this order to the Casino at Marino (begun 1750s), a garden pavilion outside Dublin, one of the most exquisite classical structures ever built.[v] For its frieze, Chambers followed Palladio's precedent by alternating bucrania with paterae (figures 11 & 12).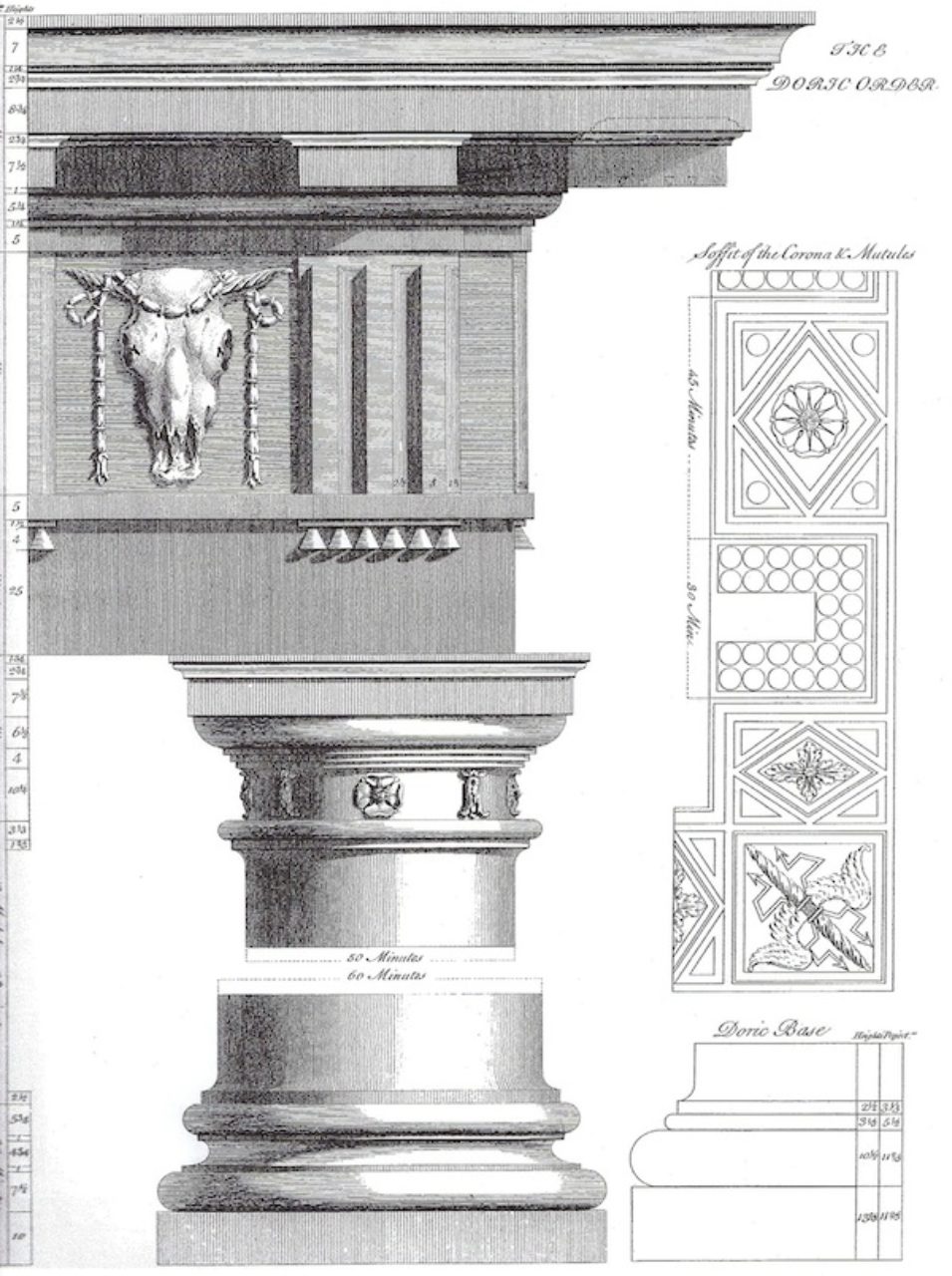 Figure 10: Pl. The Doric Order, William Chambers, A Treatise on the Decorative Part of Civil Architecture (Dover Publications reprint of the 1791 Edition.)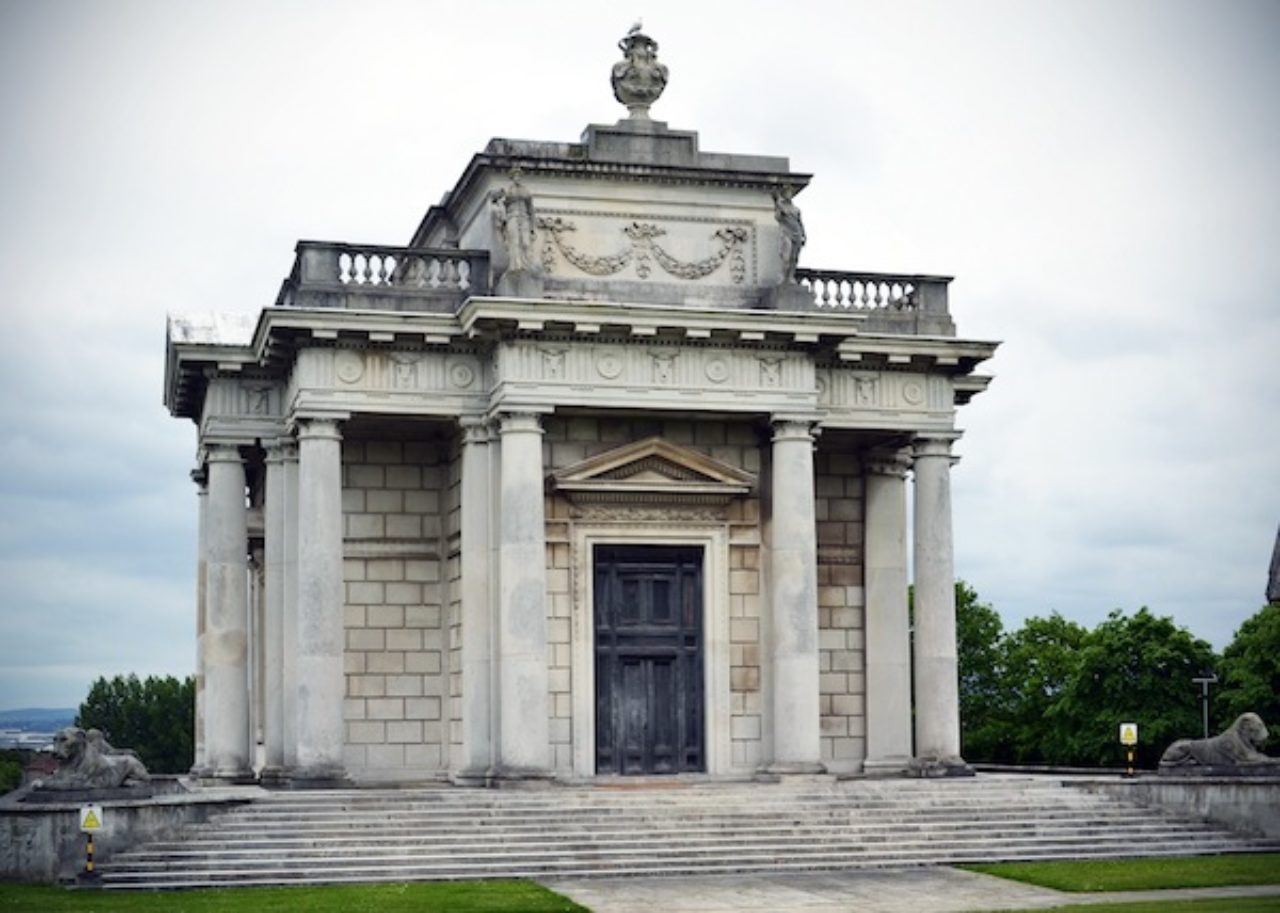 Figure 11: Casino Marino, Dublin, Ireland (Loth).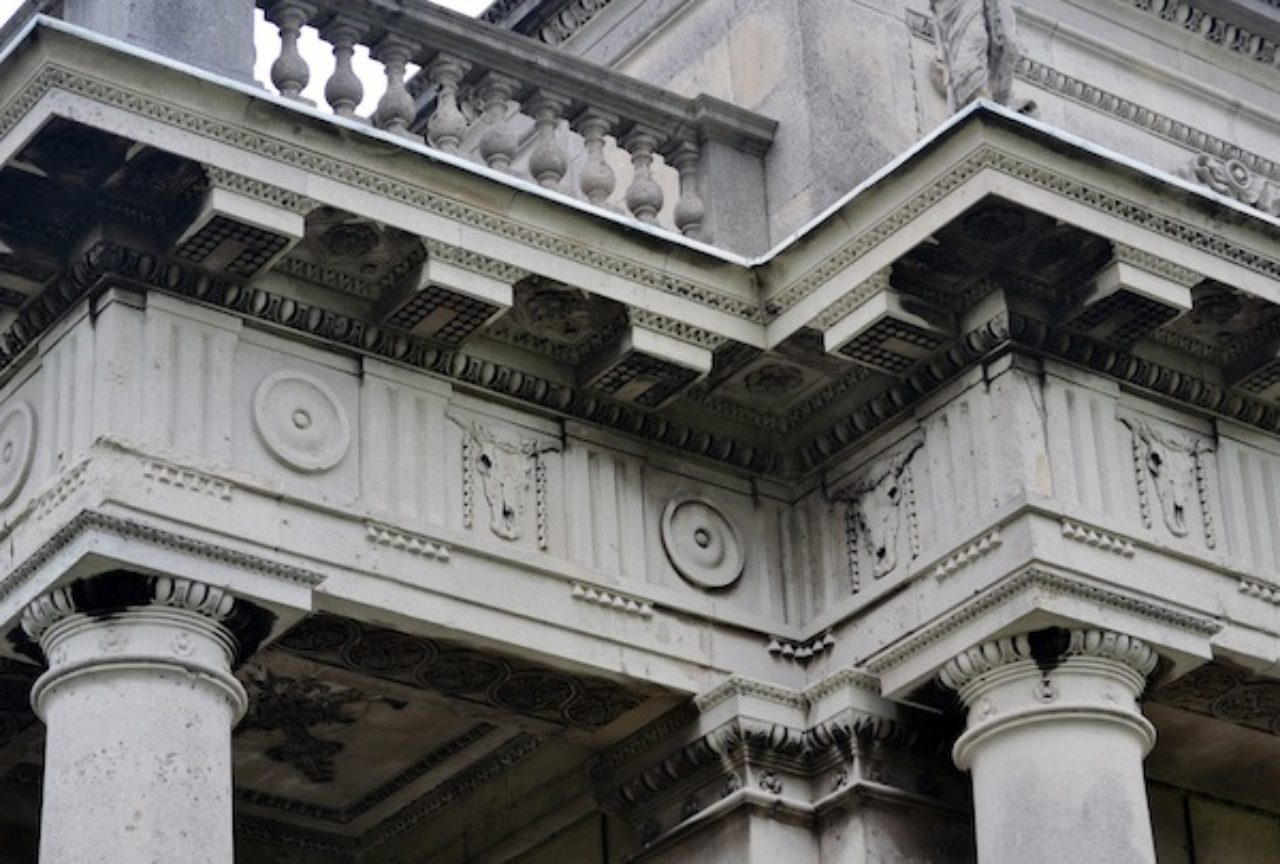 Figure 12: Entablature detail, Casino Marino (Loth).
Chambers' treatise as well as his casino contributed to making the bucranium a popular motif in Ireland. Different versions abound throughout the island, many executed in the beautifully detailed plasterwork for which Ireland is famous. [vi] Three examples shown here illustrate the point. Bucrania along with an Irish harp decorate the Doric entablature in the entrance hall of Powerscourt House, a mid-18th-century mansion in the heart of Dublin (figure 13). Castle Coole, an imposing 1790s Neoclassical country house by James Wyatt in Northern Ireland displays bucrania with drapery swags in the stair hall frieze (figure 14). A similar but no less finely executed bucrania frieze enriches the rotunda of the 1799 Townely Hall, a masterpiece by Francis Johnston, the foremost Irish architect of this day (figure 15).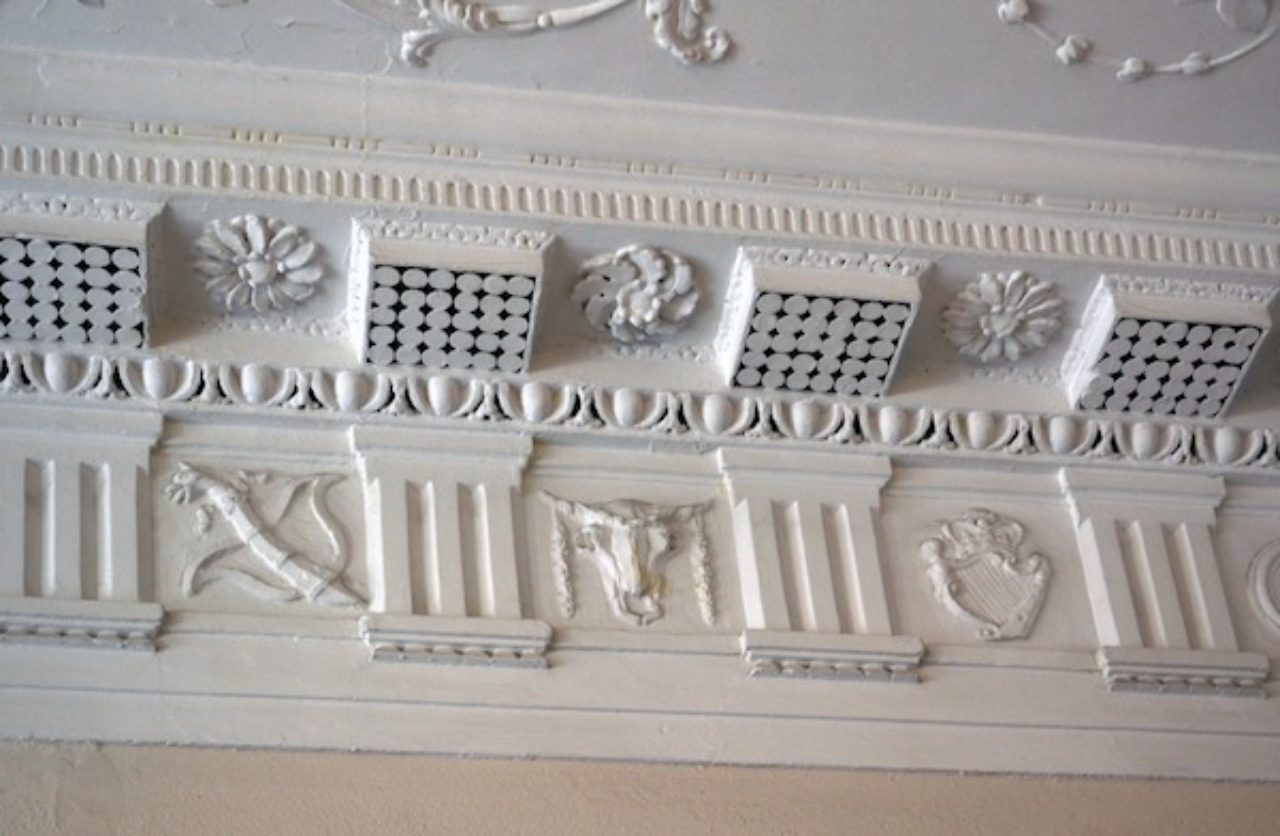 Figure 13: Hall entablature, Powerscourt House, Dublin, Ireland (Loth).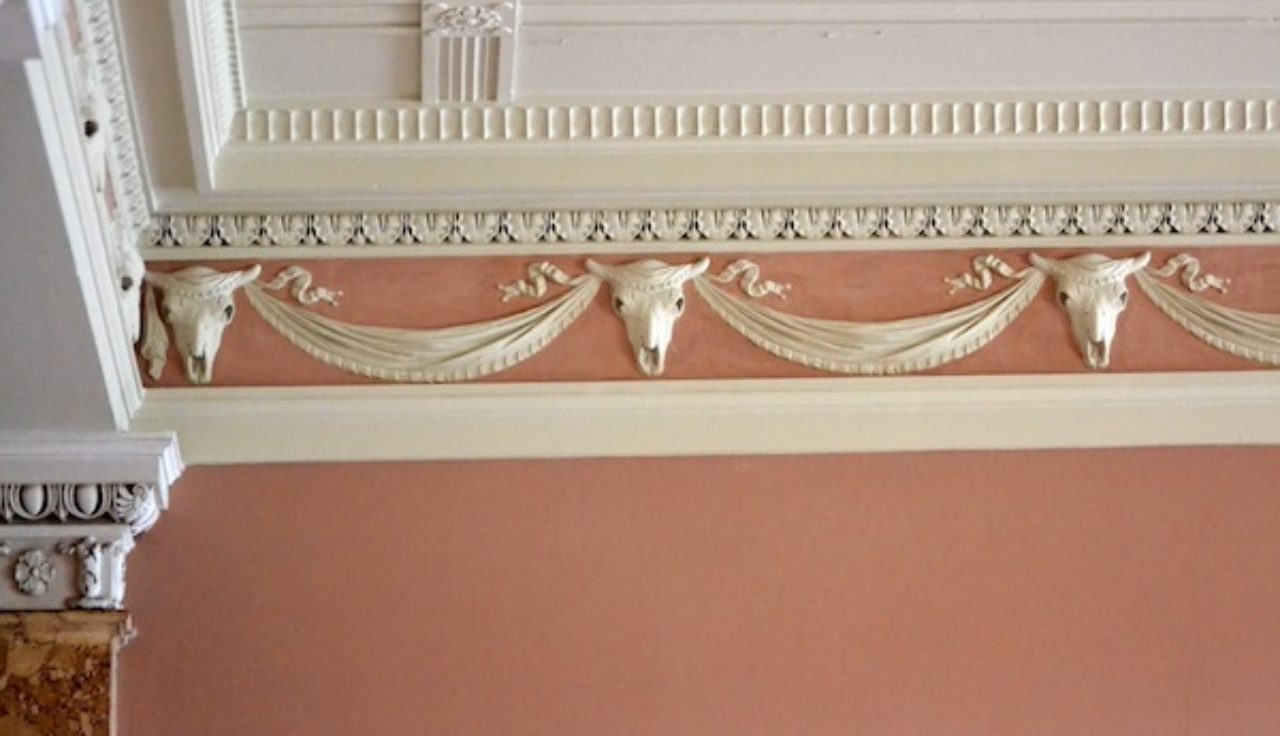 Figure 14: Stair hall frieze, Castle Coole, Northern Ireland (Loth).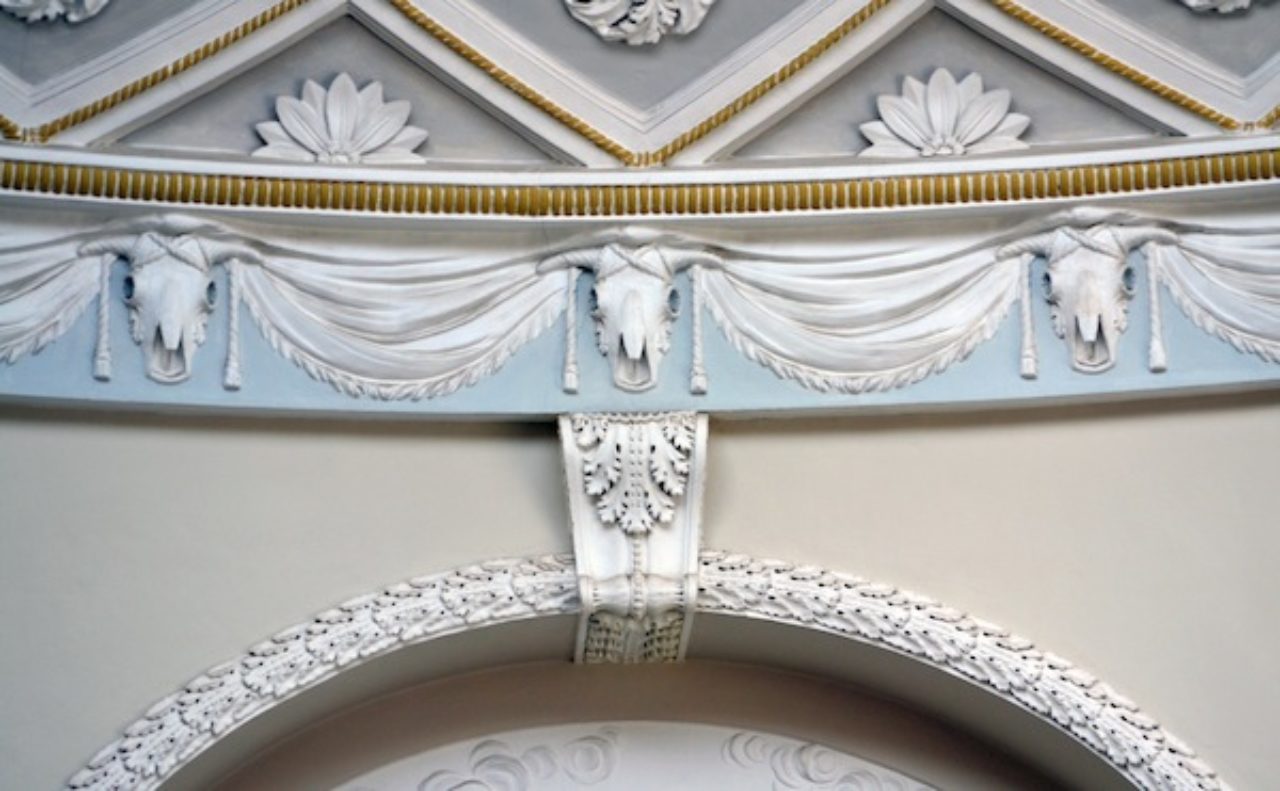 Figure 15: Rotunda frieze, Townely Hall, Republic of Ireland (Loth).
I hoped to illustrate colonial American uses of Bucrania, but thus far, my search for a pre-1776 example has been disappointing. I thought I had discovered early bucrania on the doorways of Harvard University's 1742 Holden Chapel. However, the west doorway (figure 16) was added to an existing entrance around 1850 by Boston architect Gridley J.F. Bryant. Bryant apparently was well versed in 18-century Georgian design; his doorway is consistent with the chapel's original architectural character. A duplicate east doorway with bucrania frieze was added to the east facade around the same time, replacing a later stair tower.[vii]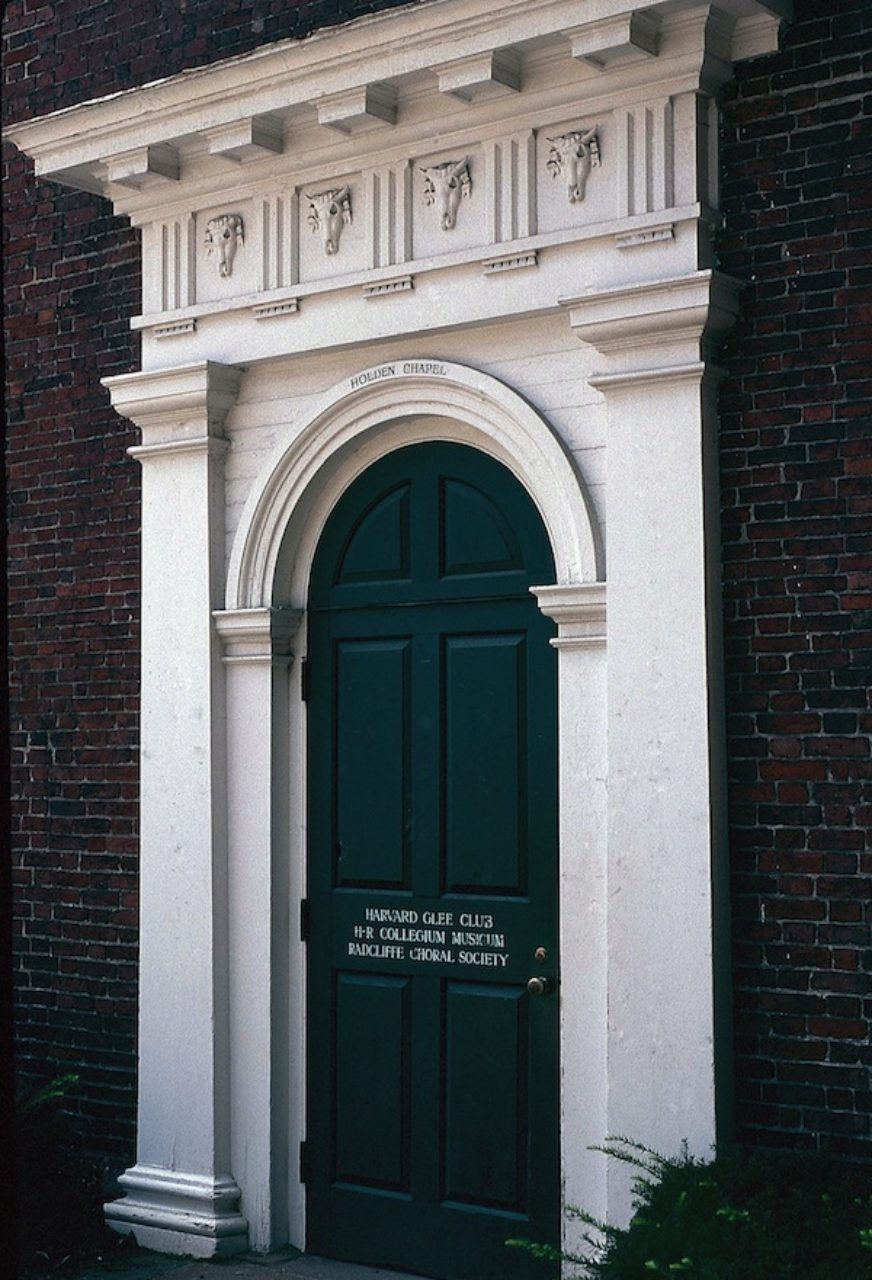 Figure 16: Holden Chapel west doorway, Harvard University, Cambridge, Massachusetts (Loth).
As implied above, Thomas Jefferson was among the foremost advocates of architectural ornament based on ancient classical precedents, applying bucrania in the entablatures of his dining room and parlor at Monticello. For the University of Virginia, Jefferson intended his designs for the Pavilions (or faculty residences and classrooms) to serve as instructive examples of different versions of Roman classical orders. Hence, the pavilions' exteriors were rendered in various orders adapted from Palladio's Quattro Libri and Freart de Chambray's Parallèle de l'Architecture Antique et de la Moderne.[viii] Inside, the professors' second-floor parlors were enriched with entablatures combining elements from illustrations in treatises owned by Jefferson. Typical is the entablature in Pavilion V, which is based on the Doric of Palladio. The bucrania in its metopes are simple skulls devoid of the usual garlands or ropes hanging from the horns (figures 17 & 18). The bucrania and paterae are of composition material supplied by New York sculptor and ornament maker William Coffee and installed in 1823. Jefferson also had entablatures with friezes containing bucrania installed in the parlors of Pavilions I, II, VII, and VIII.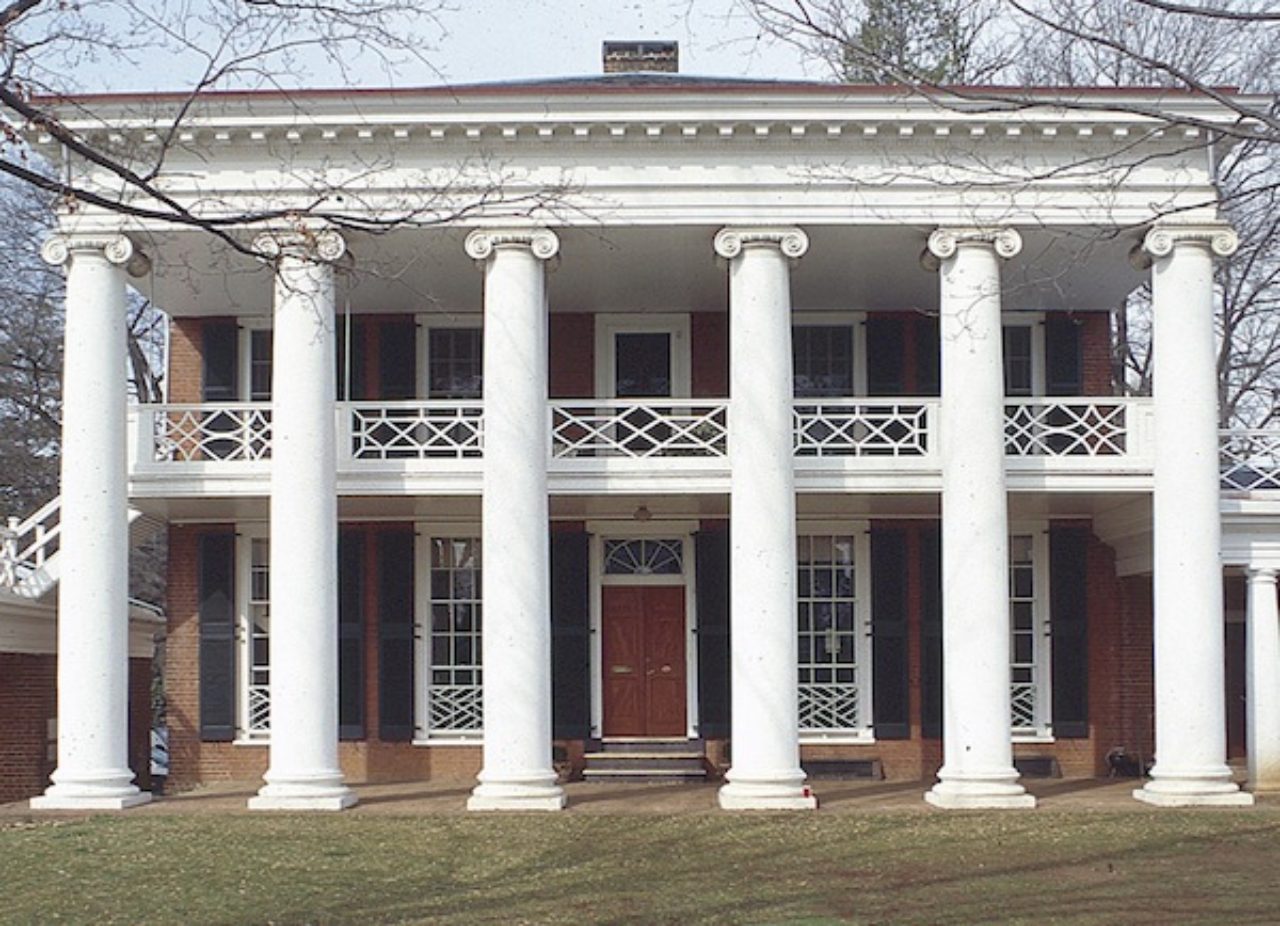 Figure 17: Pavilion V, University of Virginia, Charlottesville (Loth).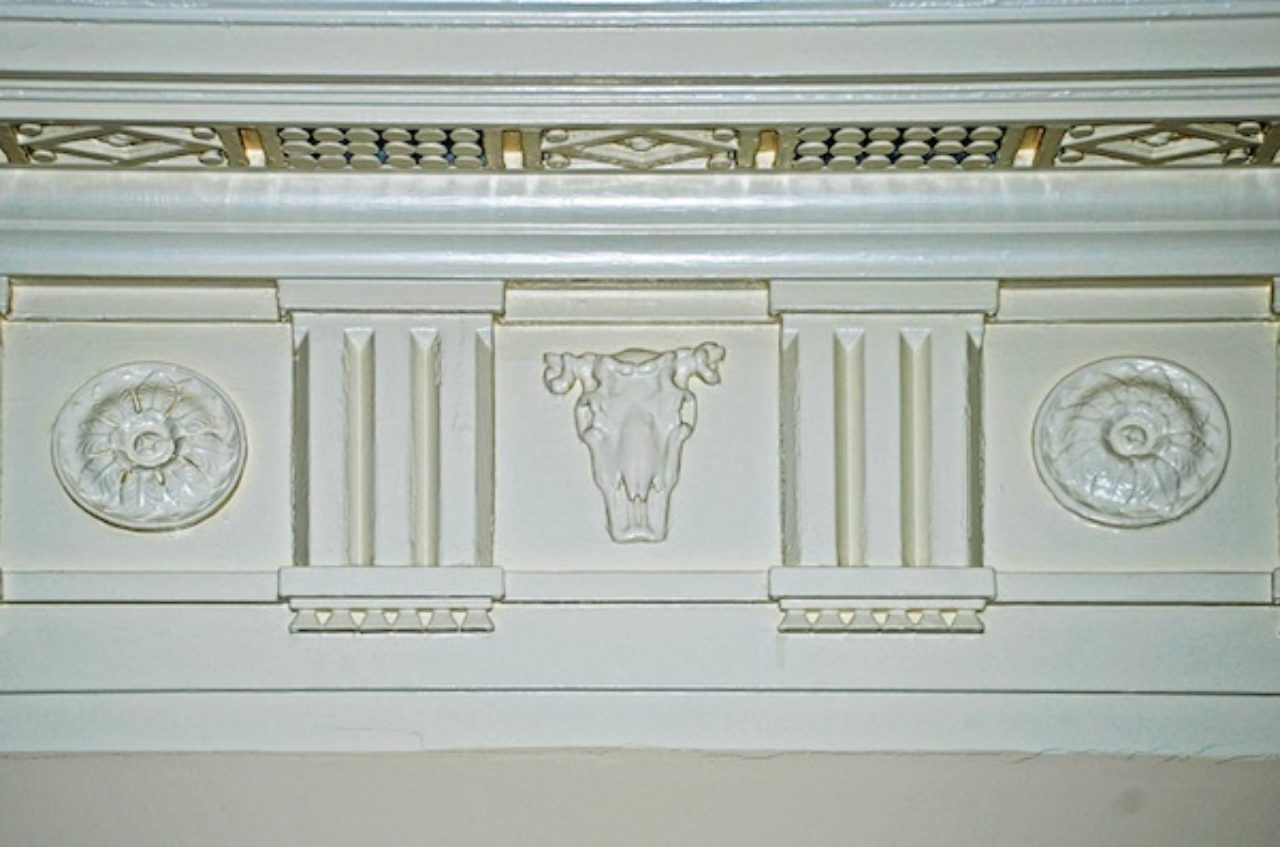 Figure 18: Parlor entablature, Pavilion V (James D.W. Zehmer).
Following completion of the university complex, several of his skilled builders designed and constructed various works in the classical idiom learned from their famous client. Outstanding among these Jeffersonian buildings is Estouteville, completed in 1830 by James Dinsmore, a master builder originally from Ireland. The spacious hall occupying the entire center portion of the house features a bold mutular Doric entablature with bucrania in every metope (figures 19 & 20). Unlike the university's bucrania, Estouteville's skulls are decorated with knotted ropes similar to those seen in Chambers' Doric order.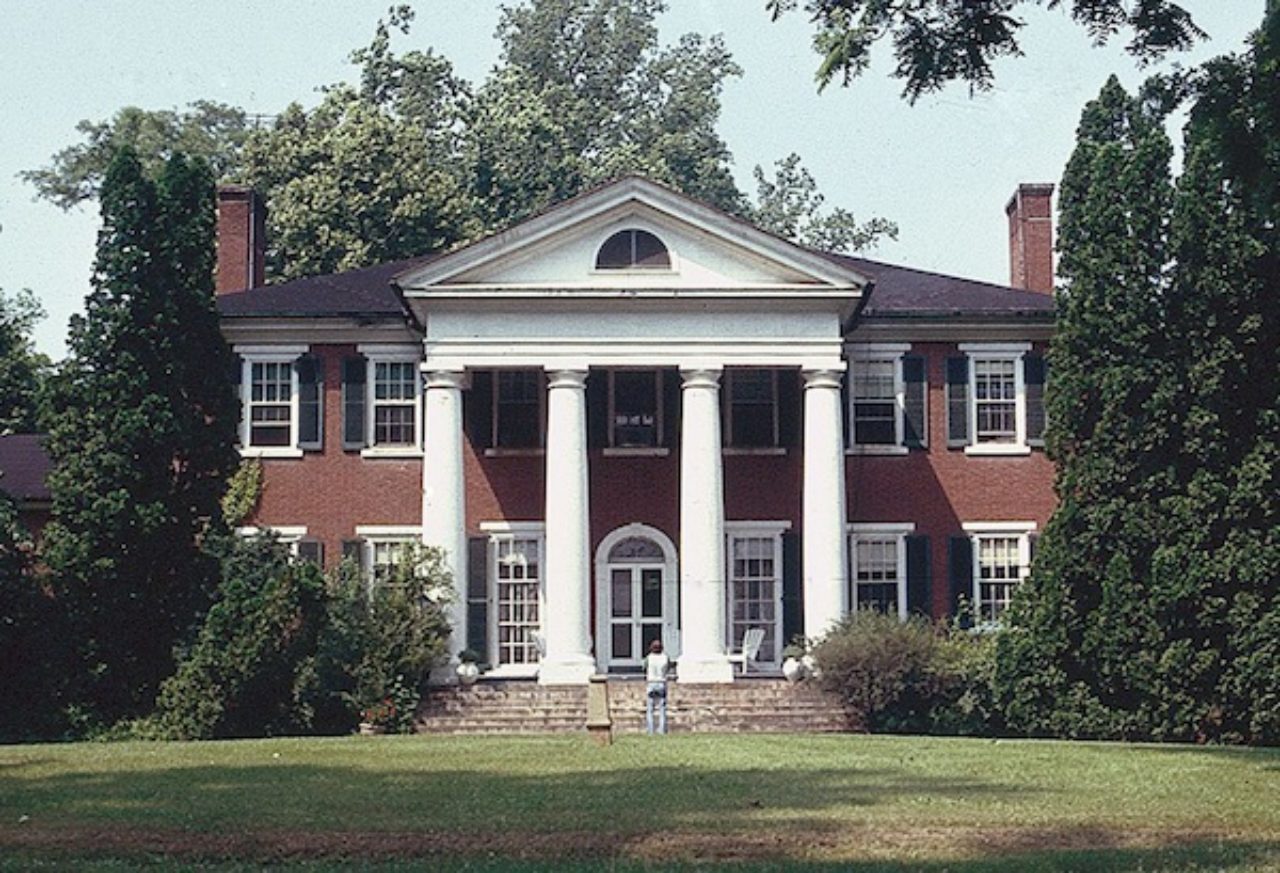 Figure 19: Estouteville, Albemarle County, Virginia (Virginia Department of Historic Resources).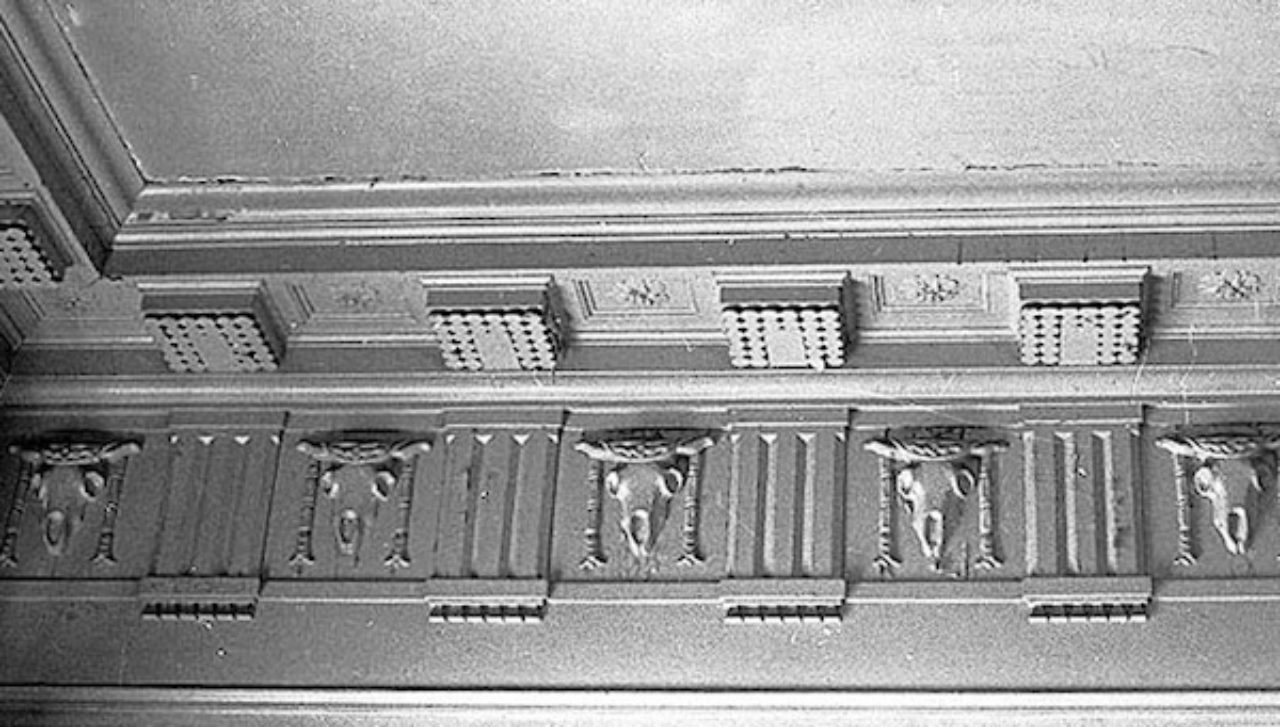 Figure 20: Estouteville entablature (Virginia Department of Historic Resources).
A search for other 19th-century uses of bucrania leads to only minimal finds. This may be because the majority of antebellum American buildings are in the Greek Revival, Italianate, or Gothic Revival styles, which do not include bucrania in their vocabularies. A noteworthy find, however, is Charleston's 1841 Market Hall, an elegant temple-form structure rendered in a Roman Doric order. Designed by Charleston architect Edward Brickell White, the market's entablature is decorated with cast-iron bucrania and ram's heads, which local tradition holds were intended to signal the presence of the meat market (figures 21 & 22). Nevertheless, both head types are based on sound classical precedents and are elegant enrichments for this dignified building.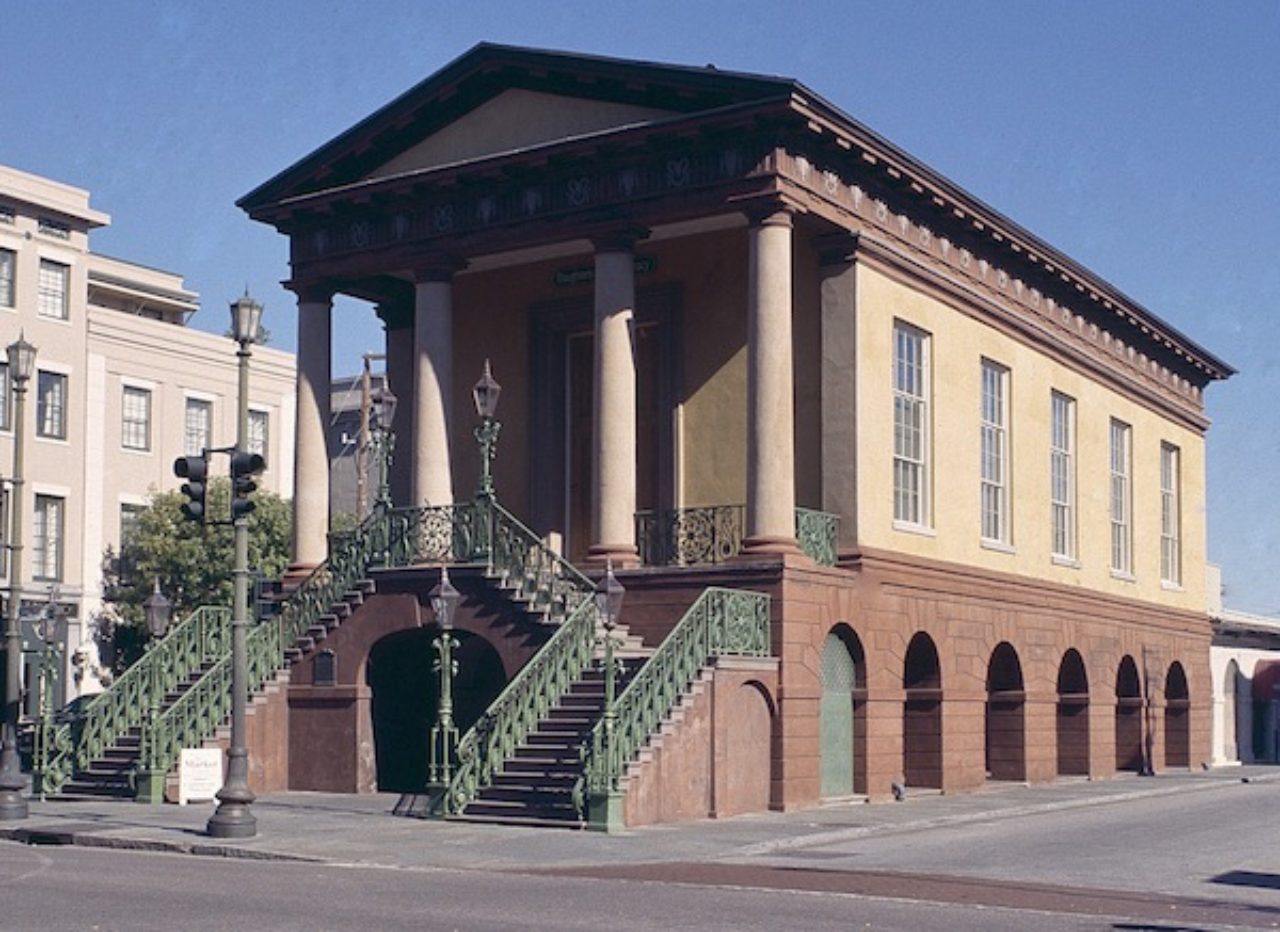 Figure 21: Market Hall, Charleston, South Carolina (Loth)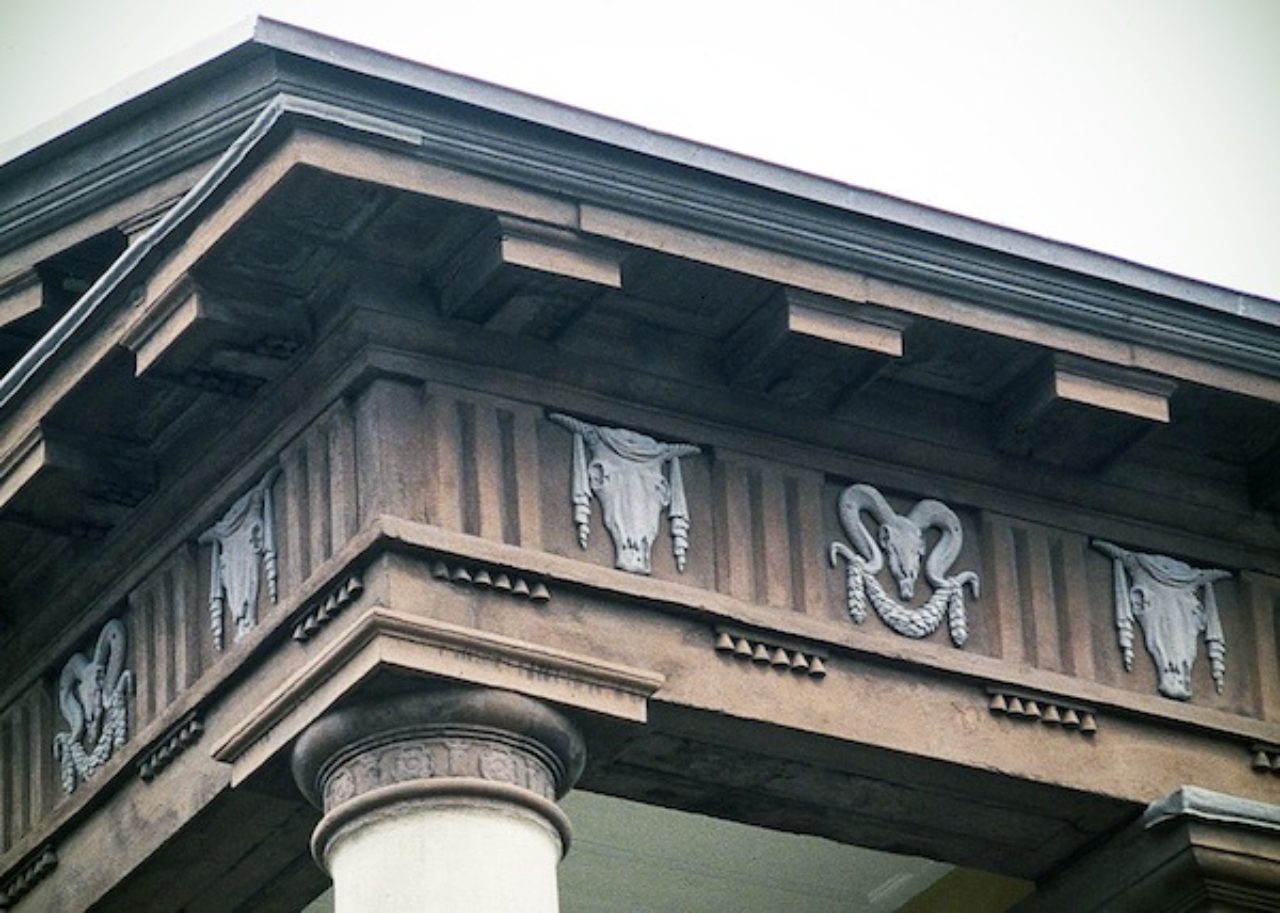 Figure 22: Market Hall entablature (Loth)
Despite its associations with ancient Rome, architects of the American Renaissance made sparing use of bucrania. It may be that skulls were considered too macabre for domestic interiors, or were too pagan for important public works. Nevertheless, I offer two examples of their use, both found on much-admired edifices. The first appears in the vast entrance hall of New York's University Club, a masterpiece by Charles Follen McKim of McKim, Mead & White. This monumental space is treated as a great atrium with columns of Connemara marble supporting a massive mutular Doric entablature. The metopes have fierce-looking gilded bucrania alternating with gilded trophies. They provide an immediate signal that this is a serious institution—one demanding proper decorum from all who enter. (figure 23) The second example is found on the pair of ancillary structures of Carrère & Hasting's New York Public Library in Bryant Park. These two French Renaissance-style pavilions are both enriched with friezes of bucrania and fruit swags. The north pavilion serves as a public restroom, possibly the most elegant public facility of its function in existence (figures 24 & 25).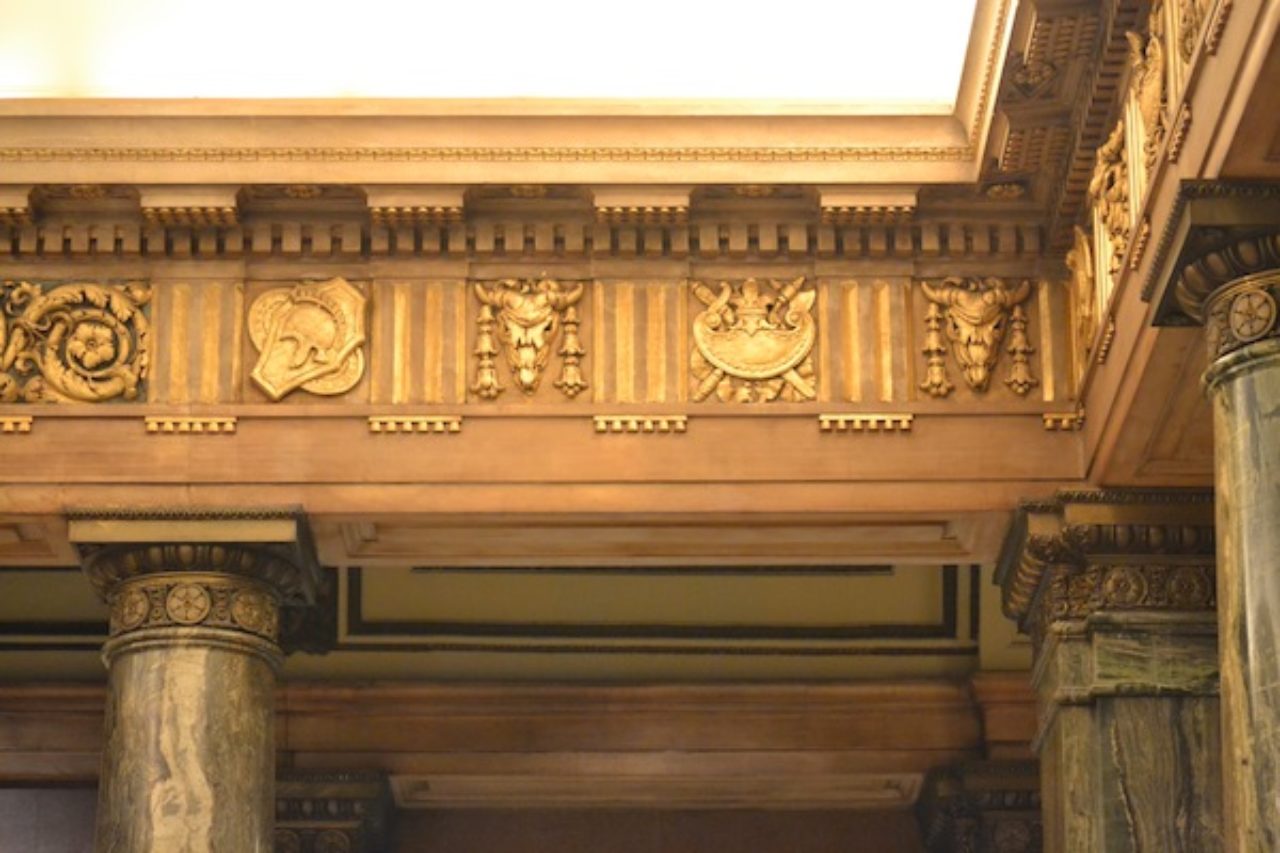 Figure 23: Entrance Hall entablature, University Club, New York City (Loth; with permission of the University Club).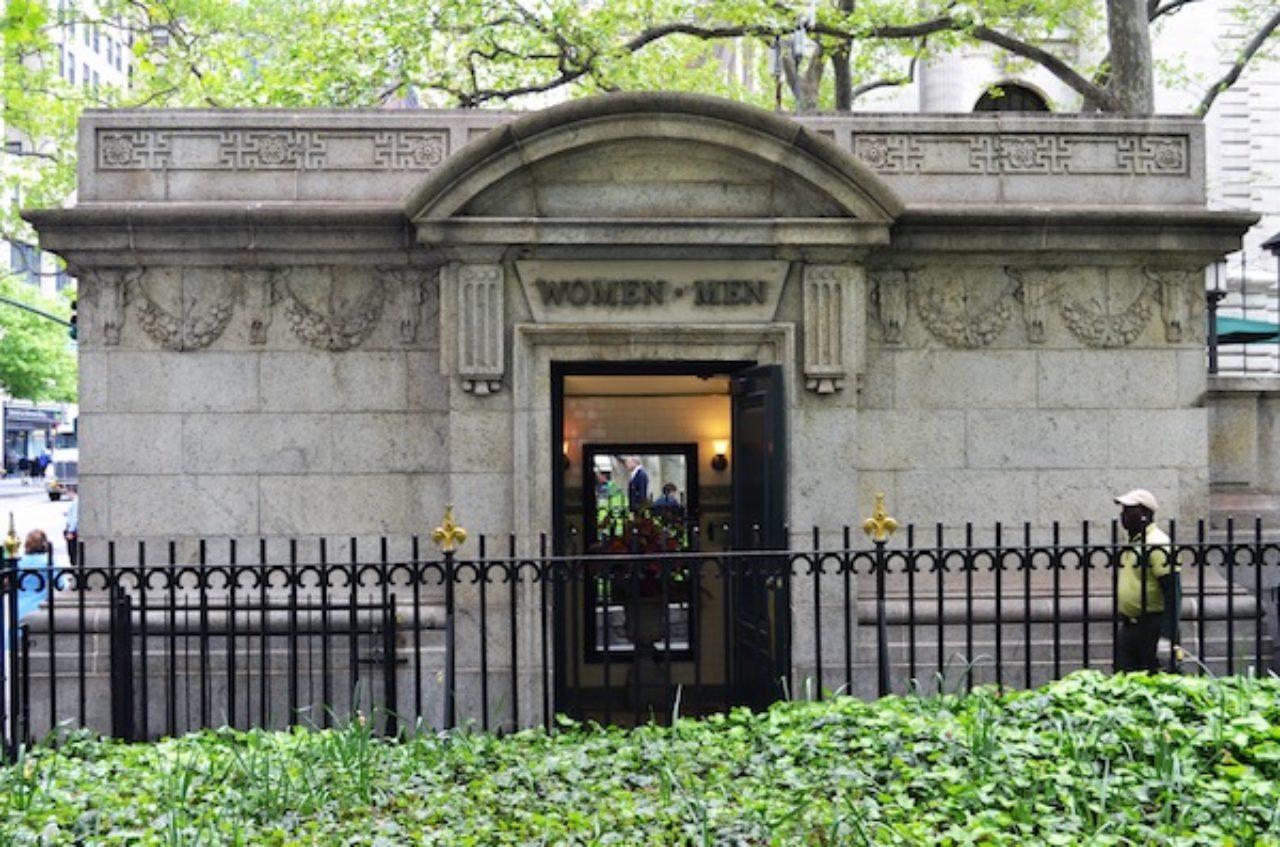 Figure 24: Bryant Park public restroom, New York Public Library, New York City (Loth).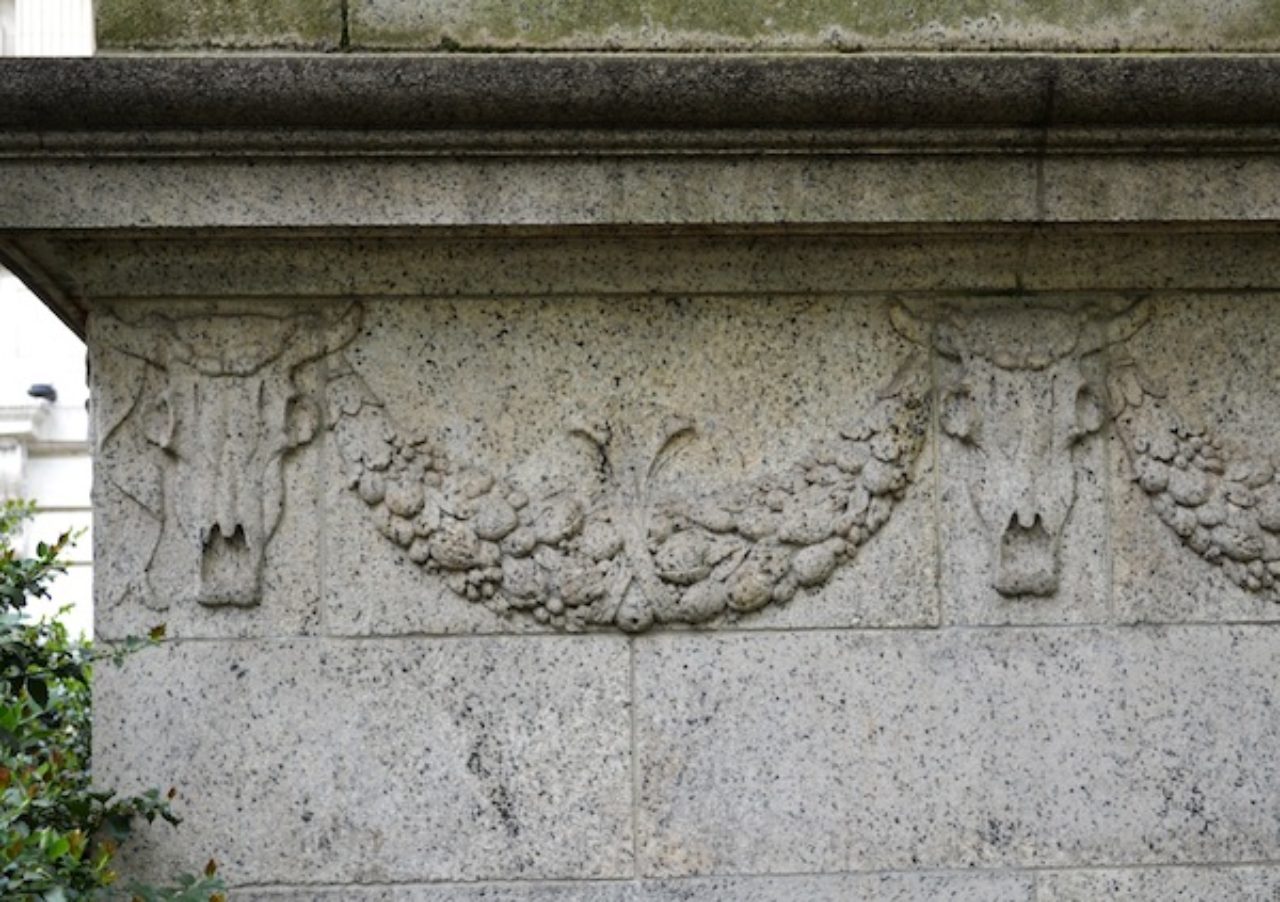 Figure 25: Frieze detail, Bryant Park restroom (Loth).
In summary, the bucranium is a decorative device of classical architecture whose use can be traced back more than 2500 years. Originally a symbol of pagan religious rites, it came to be a motif employed mainly to lend a quality of erudition to classical-style designs. Rarely if ever used today, bucrania can still add a note of authority and pedigree to a work of architecture. And even if we elect not to embellish our new buildings with bovine skulls, it is important to be aware of these ancient motifs, and to delight in spotting them.
---
[i] The so-called Temple of Vesta at Tivoli also displays fully intact heads as opposed to skulls. Scholars believe that the temple more likely was dedicated to Hercules. [ii]The three-column ruin, along with its entablature, was replicated as a garden ornament for Schonbrunn, the country palace of the emperors of Austria outside Vienna. [iii] Desgodetz mistakenly believed that the temple was dedicated to Jupiter the Thunderer. [iv] Scholars have since determined that the temple should be called the Temple of Portunus. [v] Although Chambers provided the design for the Casino, he did not supervise its construction and never saw the completed work. His design, however, was published in his treatise. [vi] I am indebted to the ICAA's Classical Excursions May 2013 tour of Ireland for making it possible to visit these splendid architectural works. [vii] Bainbridge Bunting & Robert H. Nylander, Survey of Architectural History in Cambridge, Report Four: Old Cambridge (Cambridge Historical Commission, 1973) Harvard University Press, 1985) p. 152. [viii] Jefferson owned the 1664 English translation by John Evelyn.