What We're Watching: Architecture and Design in Film
Recommendations from Joshua Arcurio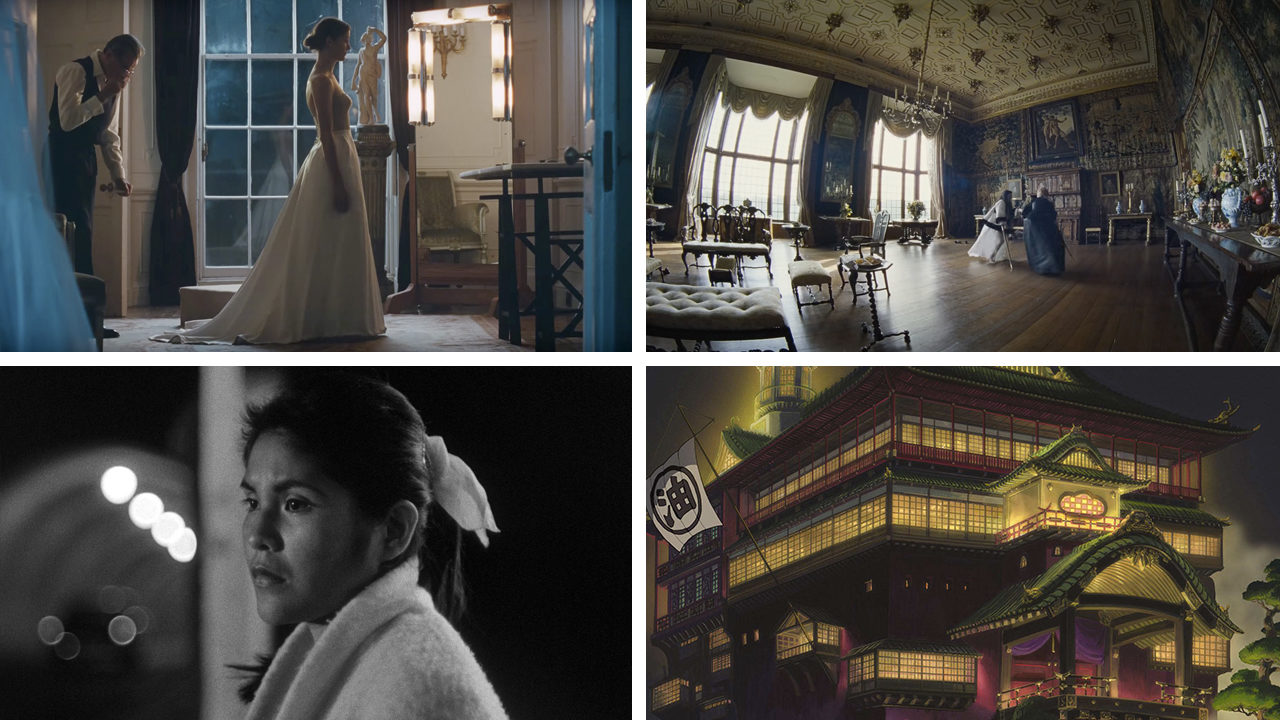 As part of the ICAA's ongoing series, What We're Watching, we are inviting members of our community to offer their list of recommended at-home viewing, with special attention given to films that appeal to lovers of architecture and design. This week we are happy to welcome Joshua Arcurio, Associate and the Design Technology Administrator at ICAA Member Firm David M. Schwarz Architects.
Phantom Thread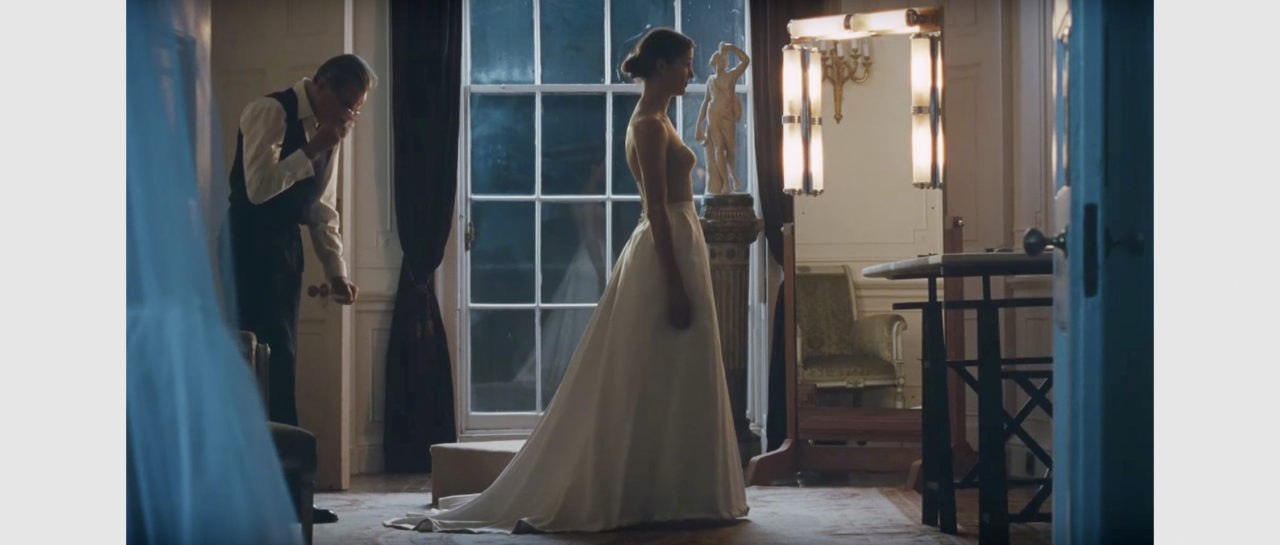 2017, directed by Paul Thomas Anderson, starring Daniel Day-Lewis, Vicky Krieps, and Lesley Manville
Paul Thomas Anderson's 2007 epic There Will Be Blood isolated Daniel Day-Lewis's Daniel Plainview in vast, open American West landscapes at the turn of the last century, famously culminating at Los Angeles's massive Doheny Mansion. A decade later, Anderson placed Day-Lewis amid the world of 1950s London high fashion in Phantom Thread, where he can seemingly never find a moment to himself in his home and studio, surrounded as he is by Alma (Krieps), his muse who proves herself to be every bit his match; his sister Cyril (Manville), whose looks could kill and whose sharp tongue threaten it; his dutiful staff of seamstresses; and, of course, the haunting apparition of his beloved mother.
Playing the role of the House of Woodcock as it wanes in popularity, both exterior and interior, is the stately Robert Adam-designed Marylebone (c. 1790) on Fitzroy Square. Cast and crew spent months on top of each other in the Grade I-listed property, which at one point gave Krieps a panic attack and no doubt contributed to Day-Lewis's decision to retire from acting. "In this townhouse, which was very beautiful, it was a nightmare," he reported. That sense of claustrophobia is palpable throughout the picture; the characters and the film itself teeter on edge as power dynamics subtly shift with every trip up or down the central staircase. Were it not for jaunts to the countryside, including the North Yorkshire Coast where Alma first enchants the "hungry boy," one would expect the townhouse be torn apart stone by stone.
We architects and designers may find an unflattering satire of the tortured artiste in Reynolds Woodcock while simultaneously cheering him on in this exchange:
Reynolds: …Because as far as I can remember, all I've done is to dress her beautifully.
Cyril: I don't think that matters to some people, I think they want what is fashionable and chic.
Reynolds: Chic? Oh, don't you start using that filthy little word, Chic! Whoever invented that ought to be spanked in public. I don't... I don't even know what that word means!
Phantom Thread is streaming on Amazon Prime, Google Play, iTunes, Vudu, and YouTube.

The Favorite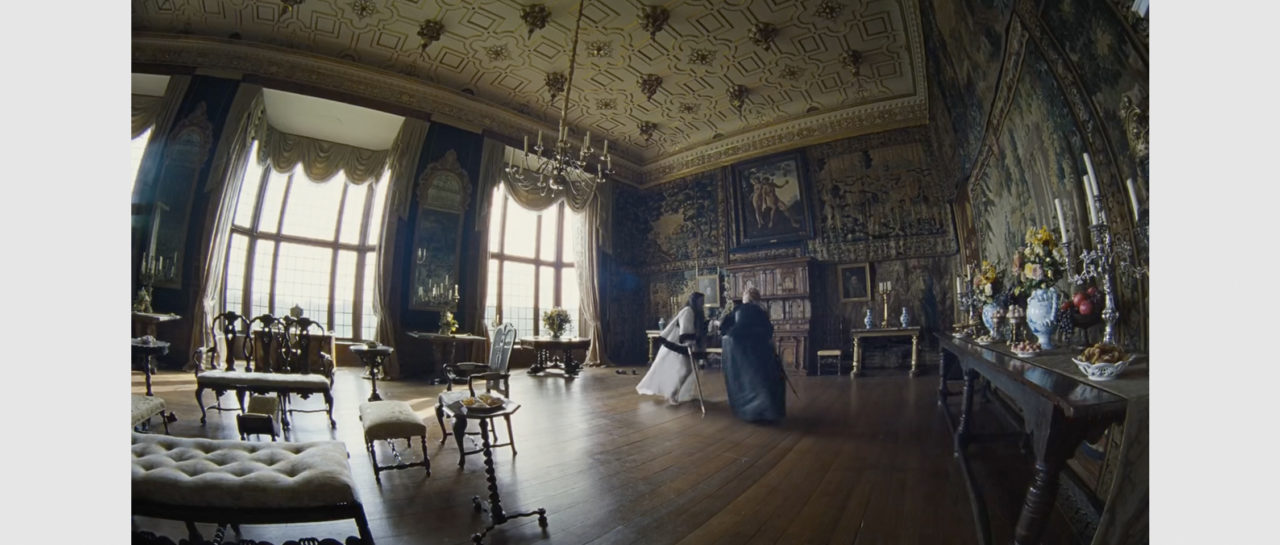 2018, directed by Yorgos Lanthimos, starring Olivia Colman, Emma Stone, and Rachel Weisz
A thoroughly original period film that revels in anachronism and ahistory in service of a darkly comedic, sometimes absurd, drama loosely based on the real 18th century power triangle of Queen Anne (Colman); Sarah, Duchess of Marlborough (Weisz); and Abigail Masham (Stone), The Favourite pushes costume drama in a thrilling new direction.

Shot at Hatfield House in Hertfordshire and Hampton Court in Surrey (including The Cartoon Gallery designed by Sir Christopher Wren), nearly the entire film was naturally lit through the estates' large windows as well as more than 80,000 candles. The flickering candlelight reflected in Colman's eyes in a long close-up, drawing you into the complex emotional shift she subtly and wordlessly conveys, is particularly remarkable. The three leads masterfly inhabit fully realized, imperfect characters—Queen Anne's enfeebling sadness, borne of the loss embodied by her rabbits; Sarah's duty to country and affection for her childhood friend, Anne, that borders on maternal condescension; Abigail's ruthless pursuit of status lost, driven by her survival of unspeakable horror, makes their cruelties and manipulations visceral, sharp, and authentic.

Lanthimos and cinematographer Robbie Ryan used wide-angle and fisheye lenses placed in low corners of expansive but sparsely furnished rooms to emphasize the outsized effects of their interpersonal court drama on a country at war, portraying the palace as "a playground that turns into a battleground that turns into a prison."

The Favourite's ability to recontextualize history, combine high and low art with stunning originality, and create a wholly realized narrative provide fantastic lessons for all of us.
The Favourite is streaming on Amazon Prime, Google Play, iTunes, Vudu, and YouTube.

The Exiles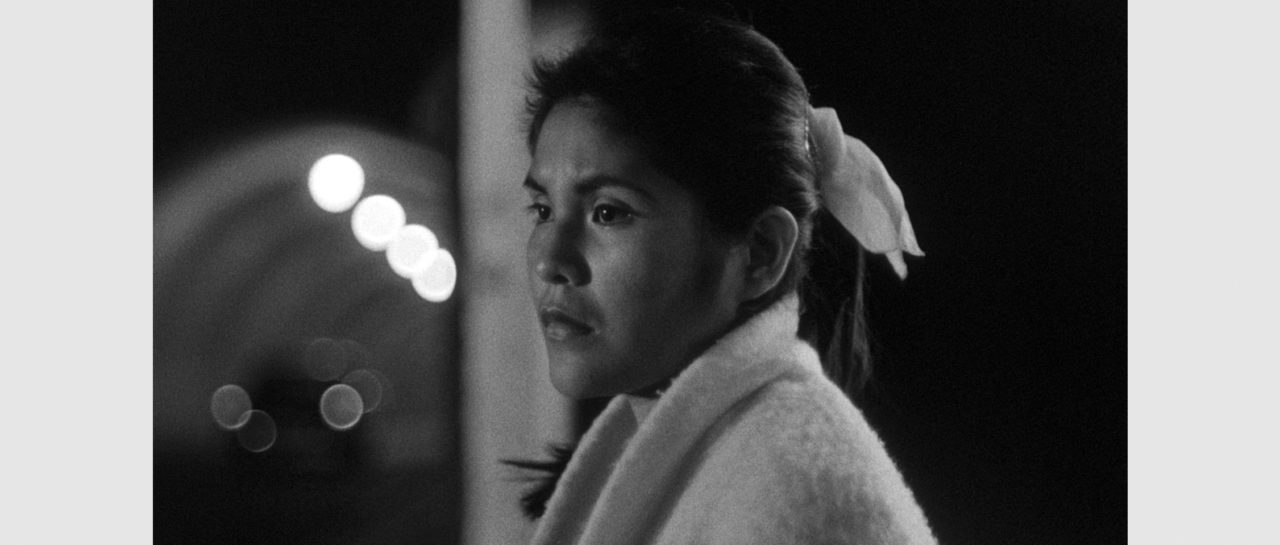 1961, directed by Kent Mackenzie, starring Homer Nish, Yvonne Williams, and Tommy Reynolds

Virtually forgotten from its premiere at the 1961 Venice Film Festival until its inclusion in Thom Andersen's documentary Los Angeles Plays Itself in 2003, The Exiles was commercially released for the first time in 2008 (when I was fortunate enough to see it at the Miami Beach Cinematheque). The restoration, by the UCLA Film & Television Archive, is simply incredible; the black-and-white depiction of dusk-to-dawn over a single night in a Los Angeles long-lost is gritty visual poetry. Angelinophiles and fans of film noir from the 40s and 50s will thrill to the depiction of Bunker Hill in The Exiles.

Mackenzie told a truth through drama, creating "a narrative feature with a script that was pieced together from interviews with the documentary subjects" using "non-actors portraying their own lives" to tell the story of young Native Americans who (likely as a result of the Indian Relocation Act of 1956) were the first of their families to leave their reservations for urban life, finding themselves adrift. Yvonne, newly pregnant, window shops and goes to the movies while her husband Homer joins friends to drive around for a night of drinking, smoking, gambling, fighting, and womanizing. The sense that this is a wholly unremarkable night, one that begins anew with every sunset, lends a grim drama to every turn undercut only by hindsight. The looming destruction and flattening of Bunker Hill, where most of the film takes place, and the bulldozing of Chavez Ravine, site of late night dancing and partying, for Dodger Stadium will doubtless make the characters exiles once more.
The Exiles is available to purchase on DVD and to rent or purchase digitally.

Spirited Away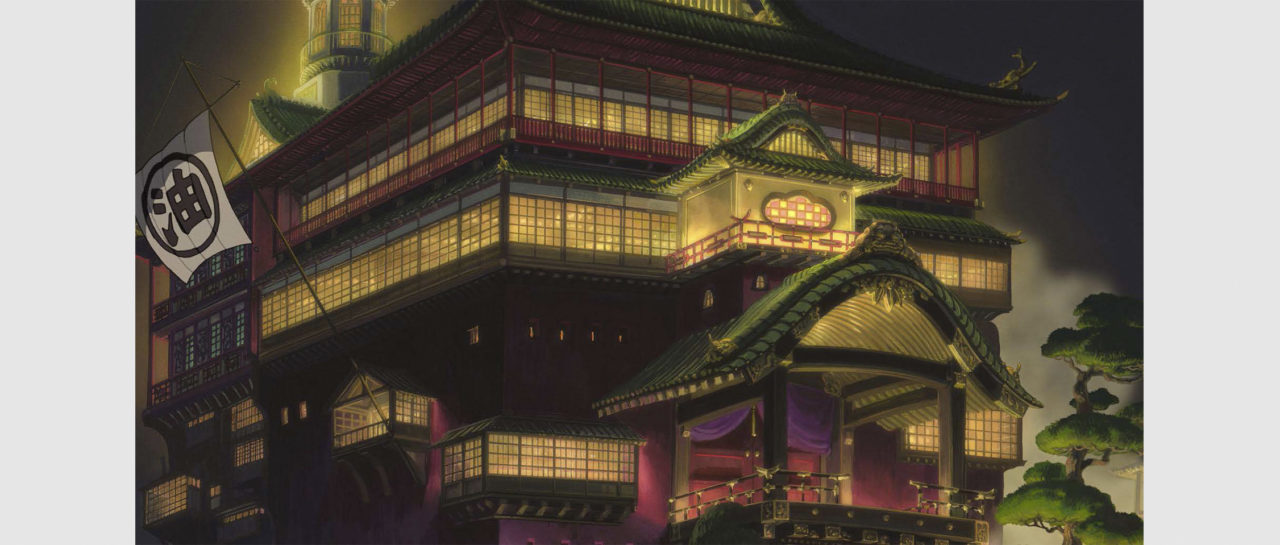 2001 (Japanese), 2002 (English dub), directed by Hayao Miyazaki

Studio Ghibli's entire oeuvre of animated family films is filled with rich, meaningful architecture and well worth serious viewing—the European seaside village of Kiki's Delivery Service and pastoral farmhouse amid the rich forests of My Neighbor Totoro to name only two. Spirited Away, however, is most exemplary in the use of its setting in an abandoned Meiji era-themed amusement park to weave moral allegories of environmentalism and the collective loss of Japanese cultural and spiritual identity amid Western materialist influence in a dreamlike journey.

Ten-year-old Chihiro embarks on a fantastical mission to free her parents after their haughtiness transforms them into pigs by navigating a liminal realm of spectral and temporal beings, guided by a mysterious boy named Haku. The grotesque witch Yubaba, who owns and dominates the hierarchical bathhouse where Chihiro must labor, is the only character in Western dress, jewelry, and interiors; she literally steals the names, thus identity, of those in her employ. Chihiro, now Sen, bravely frees a river spirit of pollution and selflessly stares down the formidable No-Face, whose unquenchable appetite for consumption exposes greed in its basest forms. In order to rescue her parents and reclaim her identity, she herself passes through childhood to discover her own strength of will and overcome a social order that would enslave her.

The film's dream logic is propelled forward by unmistakable, beautiful visuals. Each character, spirit, and room Chihiro encounters bursts with expressive exuberance, and Miyazaki trusts his audience enough to pace the film with a deliberate rhythm to absorb the visual richness.

Spirited Away is streaming on Google Play, HBO Max, iTunes, and Vudu. Additionally, all Studio Ghibli films are available to stream on HBO Max.