English Bond and its Kin
Classical Comments by Calder Loth
Senior Architectural Historian, Virginia Department of Historic Resources Member of the Institute of Classical Architecture & Art Advisory Council
This month's Classical Comments essay deals with a personally favorite subject—historic brickwork, more specifically English bond and related versions. I should note that a previous Classicist Blog essay, posted December 1, 2011, was devoted to Flemish bond. For many, brickwork is a mundane subject, but much of America's and indeed Europe's traditional architecture is built of brick, a material that can lend great character to a building. It thus behooves architects and building aficionados to be aware of the full palette of brickwork styles along with their histories and regional variations.
English bond was the standard brick bond for English buildings and structures beginning in the late Middle Ages. It continued to be the bond of choice for utilitarian structures and secondary walls from the mid-17th century on, but was supplanted in the 18th century by the more decorative Flemish bond for primary elevations. English bond consists of courses of stretchers (sides of bricks) alternating with courses of headers (ends of bricks) throughout a wall surface. We see a typical example of early English bond in the walls of a row of post-Medieval Hanseatic League warehouses in King's Lynn, a historic port in Norfolk, England. (Figure 1)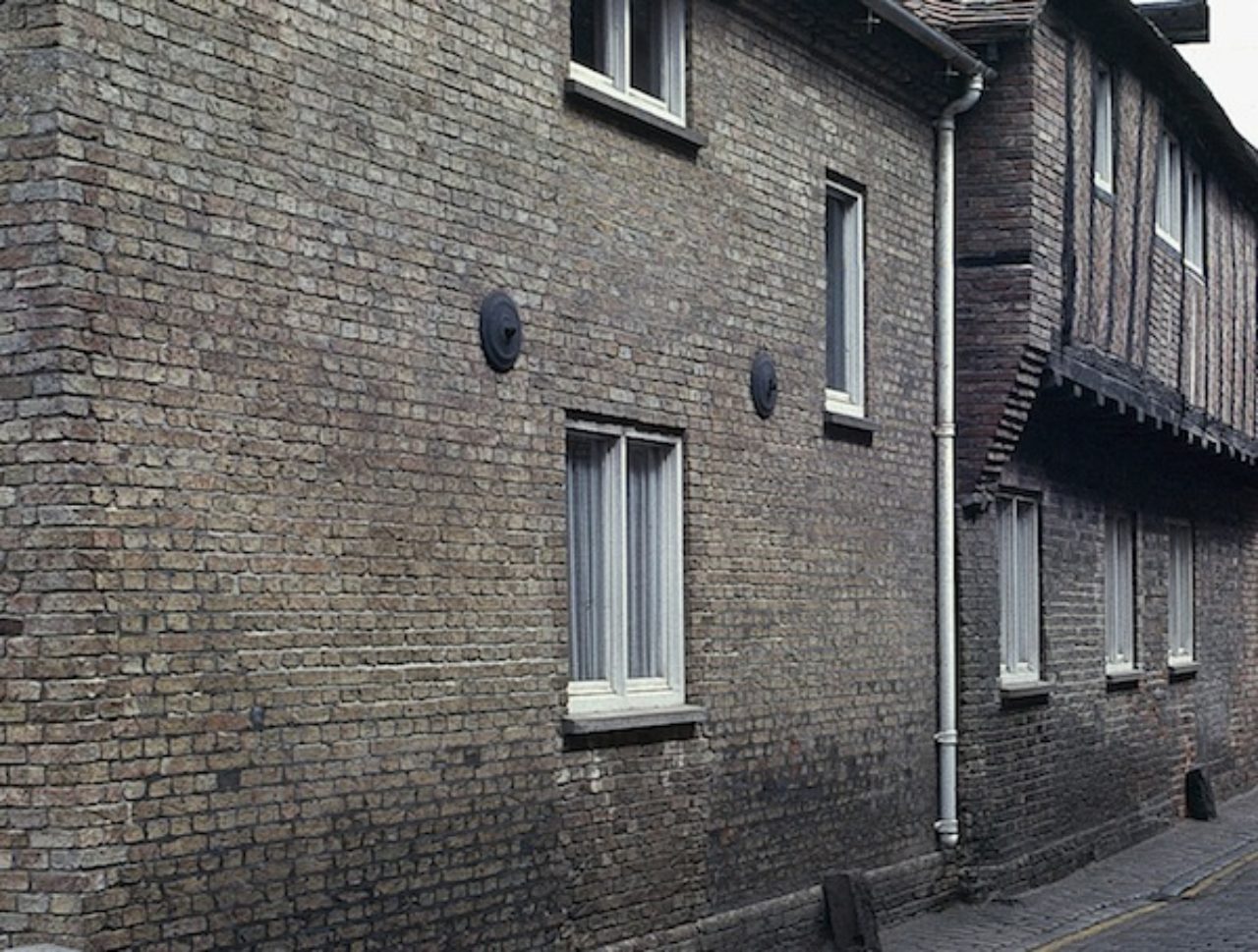 Figure 1: Post-Medieval warehouses, King's Lynn, Norfolk, England (Loth)
One of America's earliest surviving uses of English bond is found on Virginia's Bacon's Castle, our singular High-Jacobean plantation house. Dating from 1665, the cross-shaped mansion features curvilinear gables and diagonally set chimneystacks—hallmarks of the Jacobean style. (Figure 2) The walls of Bacon's Castle are laid entirely in English bond. As we see in the detail photograph, English bond is essentially a functional bond rather than a decorative one. (Figure 3) The somewhat coarse quality of the brickwork adds to Bacon's Castle's venerable character. The photograph also shows the slight thickening of the foundation, necessary to provide support for the upper stories. This creates a shallow shelf called a water table.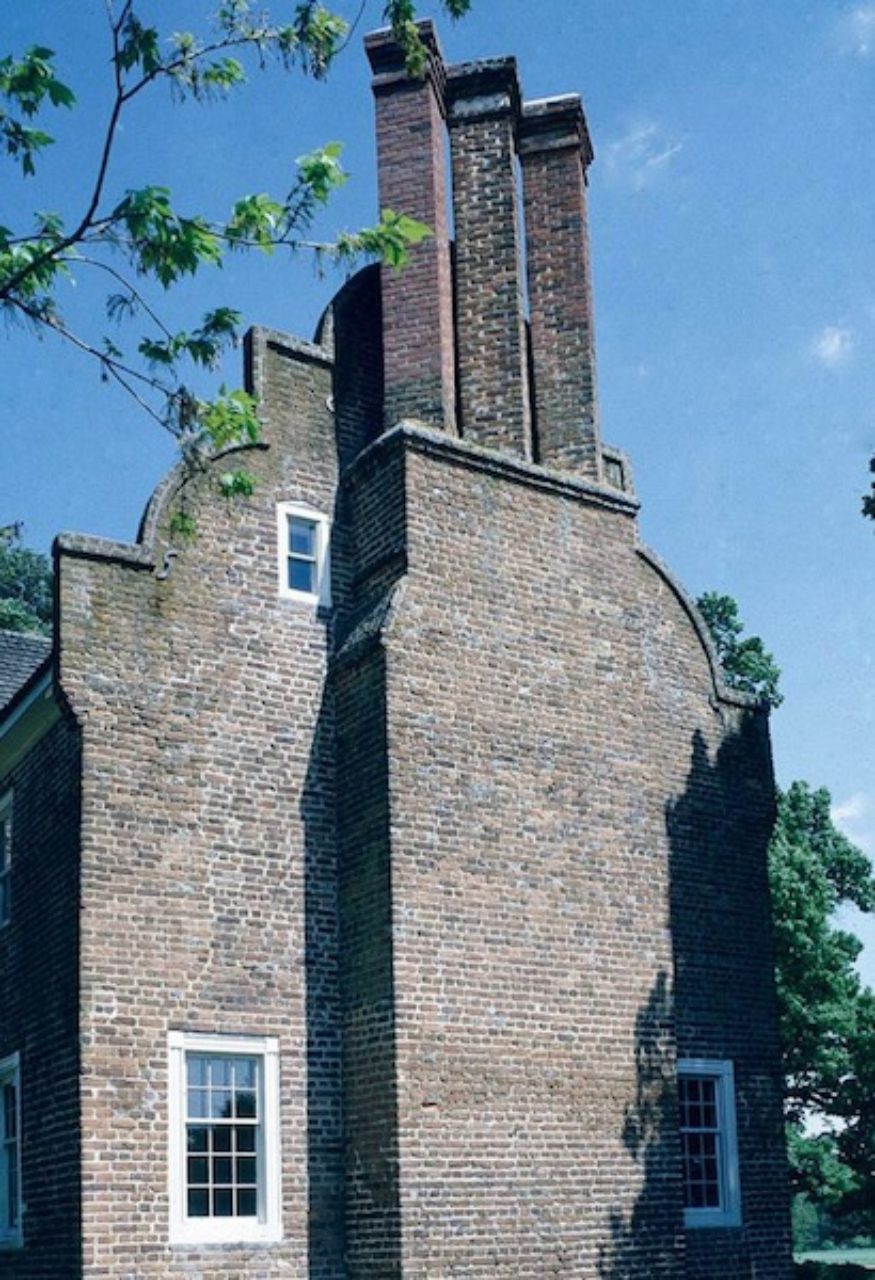 Figure 2: Bacon's Castle, Surry County, Virginia (Loth)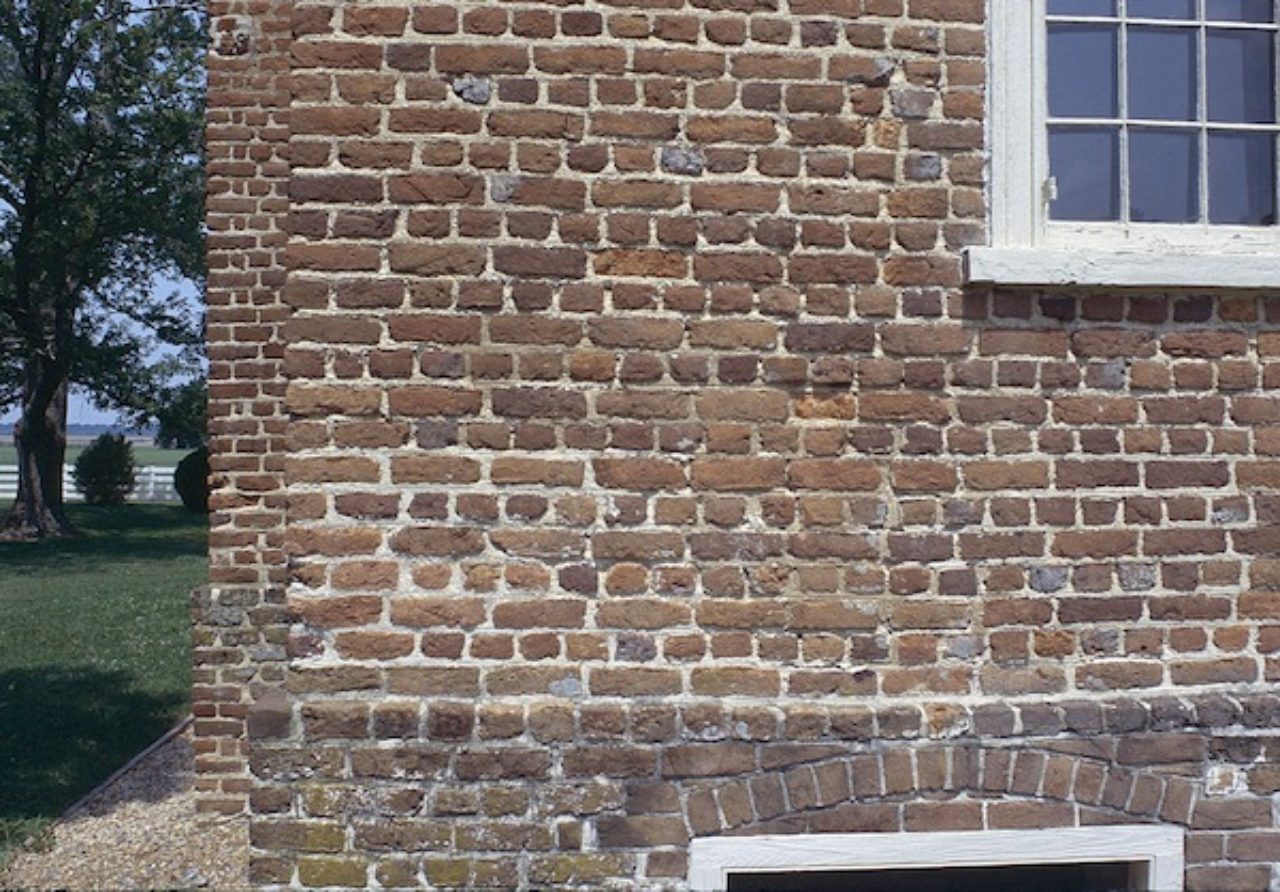 Figure 3: Bacon's Castle brickwork detail (Loth)
English bond continued to be favored for secondary walls on 18th-century dwellings, particularly in Charleston, South Carolina, but its use passed out of fashion in Virginia in the century's early decades. A rare example of an early 18th-century Virginia dwelling incorporating English bond throughout is the Lynnhaven house, in what is now the city of Virginia Beach. (Figure 4) Constructed in 1724, the compact but finely crafted residence has scattered glazed headers enlivening the wall surfaces. Quarter-round molded bricks cap the water table. The haunches of the massive end chimneys have tiled weatherings—bricks laid flat on the chimney slopes or haunches. The term is derived from the fact that chimney haunches in England were often covered with flat ceramic roofing tiles.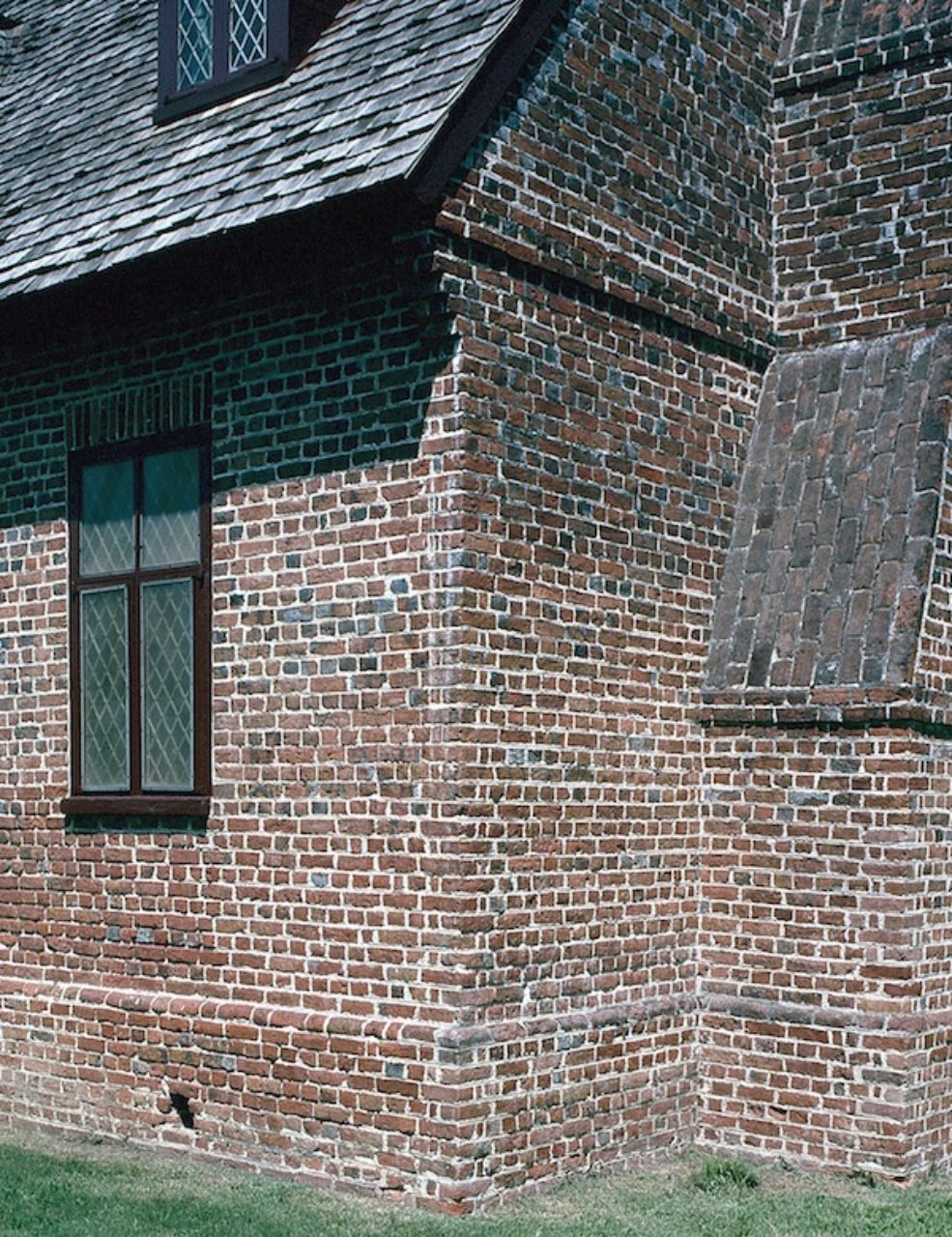 Figure 4: Lynnhaven House, Virginia Beach, Virginia (Loth)
Flemish bond, i.e. headers alternating with stretchers in every course to create a checkered pattern, became the preferred bond for high-style 18th-century buildings in both Europe and America. Because English bond is somewhat stronger than Flemish bond, it commonly is reserved for foundations in 18th-century buildings, but with Flemish bond in the main surfaces above. Typical is the ca. 1740 church of St. Mary's Whitechapel, which has English bond in the area below the water table and extending below grade to the footings. (Figure 5) Above the water table is handsome Flemish bond with glazed headers. Nevertheless, we sometime see Flemish bond employed below the water table, but because of the thickness of a foundation, the bond will transist to English on the foundation's interior face.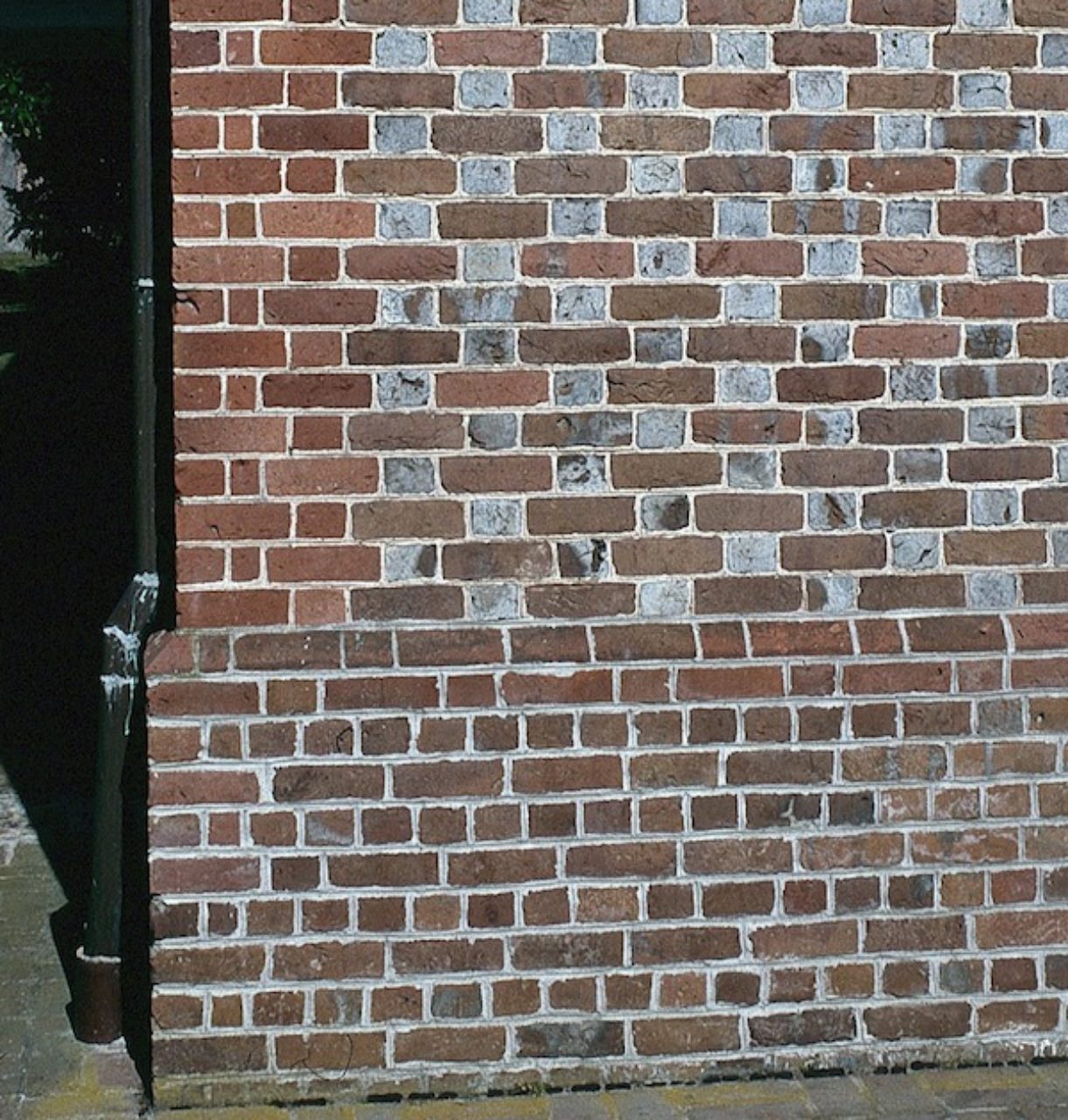 Figure 5: St. Mary's Whitechapel, Lancaster County, Virginia (Loth)
Various 20th-century architects recognized English bond as a design resource, and it is not uncommon to find English bond on informed traditional buildings of the 1920s and '30s. While not as decorative as Flemish bond, it can lend an air of solidity and virility to a wall surface. The firm of Peebles and Ferguson chose to use English bond for the Virginia Museum of Fine Arts, completed in 1936. (Figure 6) The firm intended for the museum's James Gibbs-style design to reflect Virginia's English heritage, an objective carried through to the brickwork. In order to maintain architectural consistency, the building's 1954 and 1970 additions made use of English bond matching the 1936 section. (Figure 7) Subsequent additions are of different styles and materials.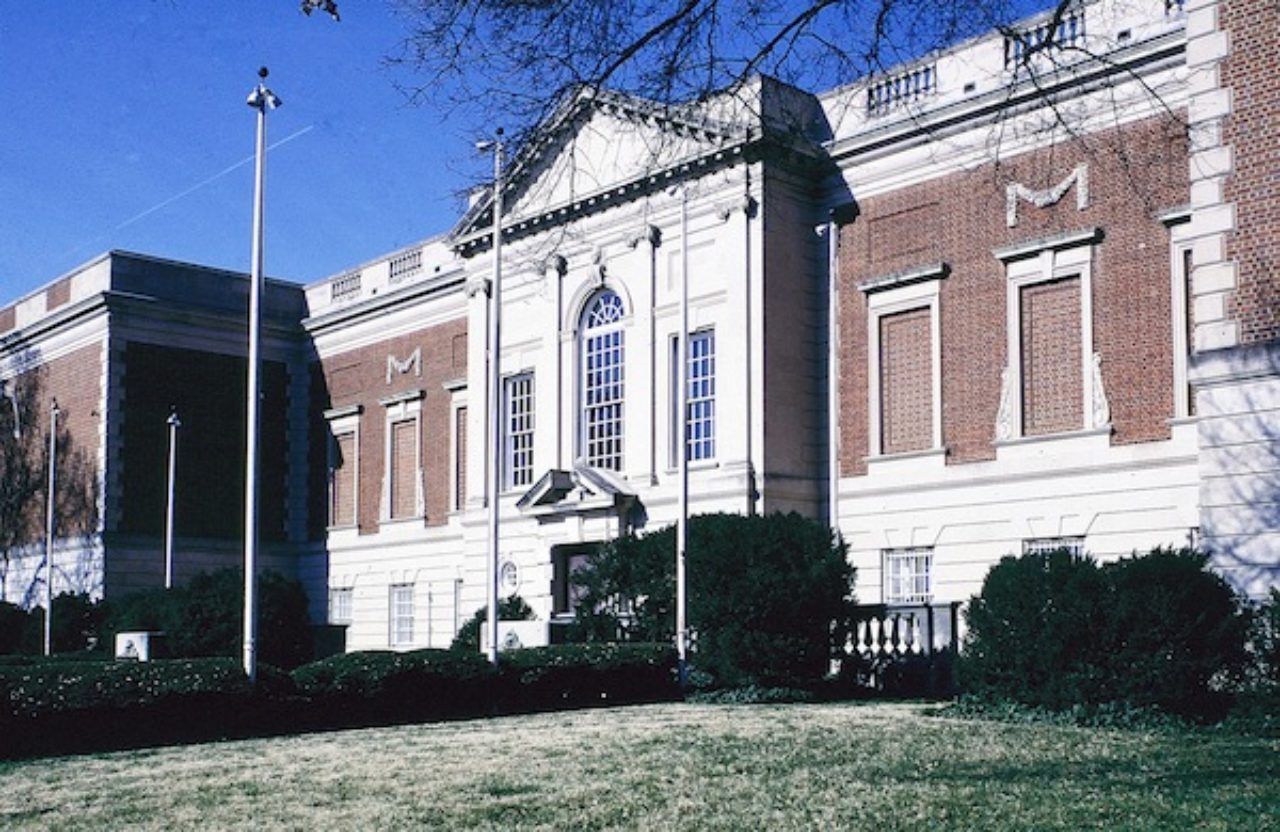 Figure 6: Virginia Museum of Fine Arts, Richmond, Virginia (Loth)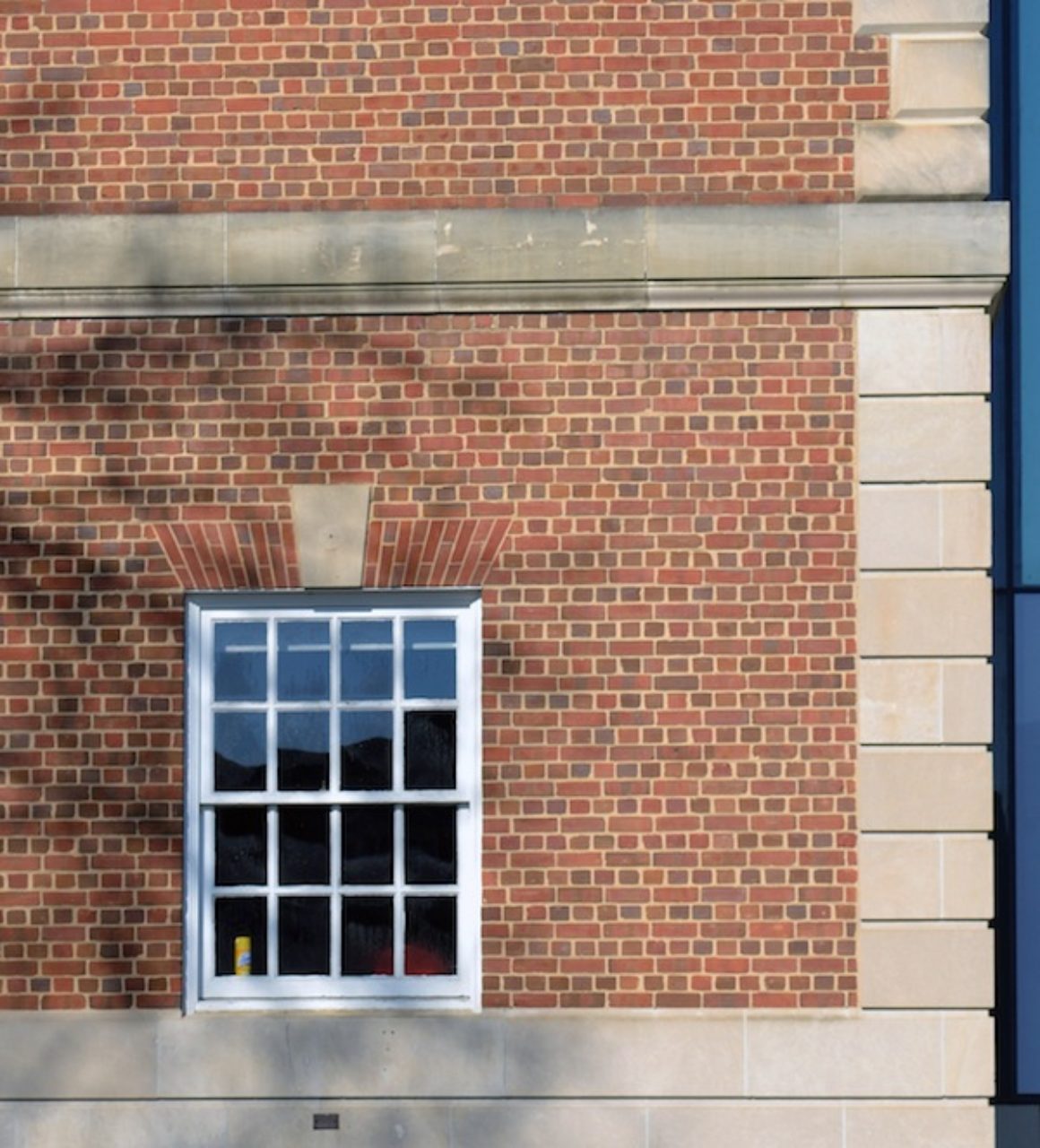 Figure 7: Virginia Museum, 1954 addition (Loth)
One of Virginia's most cunning colonial churches is Yeocomico Church, completed ca. 1706. Portions of its walls exhibit standard Flemish bond with glazed headers. (Figure 8) However, the wall to the east (right) of the porch appears to be the result of combat between masons who couldn't agree on which bond to use. The lower courses start with fairly regular Flemish bond, but proceeding upwards, the brickwork morphs into a struggle between Flemish and English, then tops off with courses of irregular English. (Figure 9) The upper courses attempt to fake Flemish bond by alternating glazed headers with non-glazed ones. The masons were evidently proud of this mishmash since fifteen sets of workmen's initials are inscribed in the bricks below the cornice.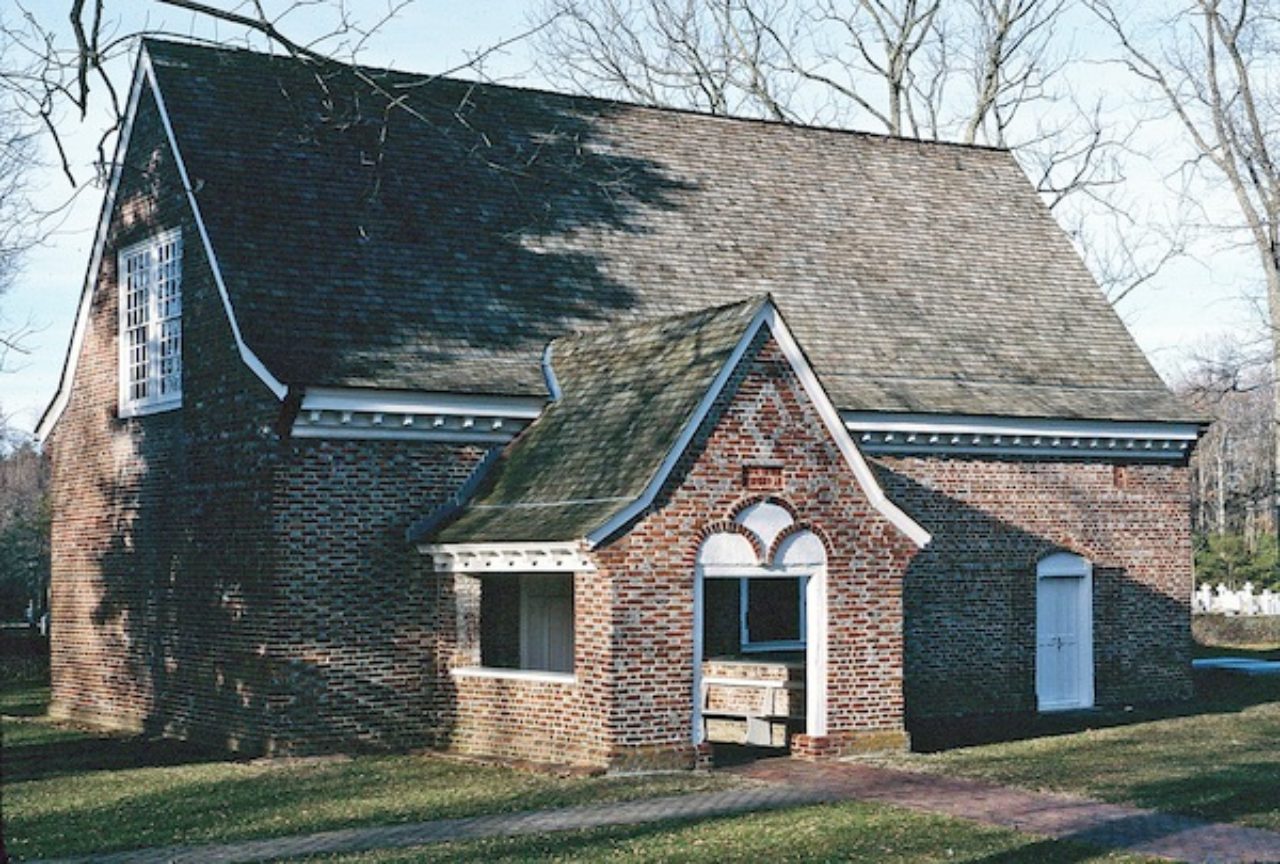 Figure 8: Yeocomico Church, Westmoreland County, Virginia (Loth)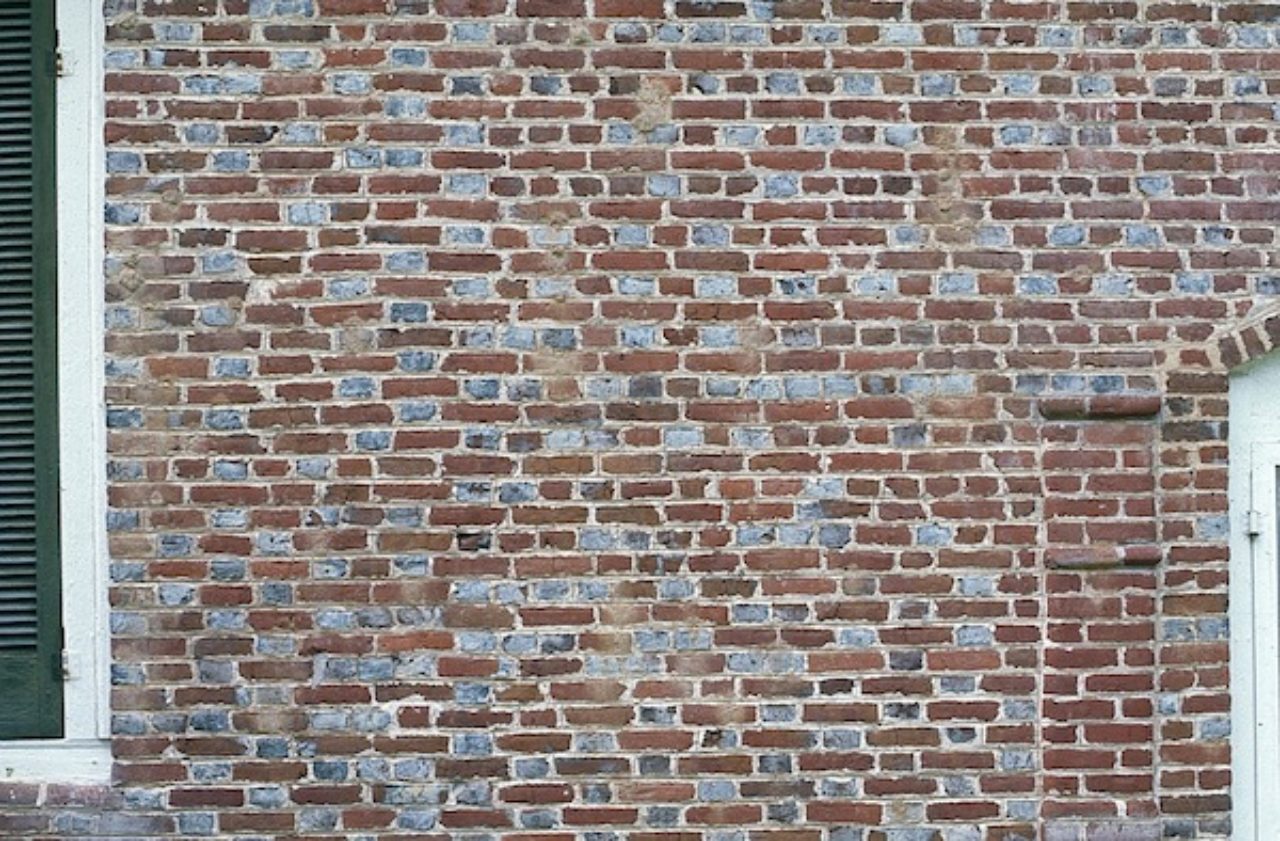 Figure 9: Yeocomico Church, south wall (Loth)
What the British describe as garden wall bond is a functional bond related to English bond, consisting of a course of headers alternating with three courses of stretchers.[i] In this country, we generally refer to this bond as common bond or American bond. We often identify it more specifically by its number of stretcher courses, e.g. three-course, five-course, or seven-course American bond. It normally has an uneven number of stretcher courses to prevent alignment of vertical joints. New England examples of three-course common or American bond can date from the early 18th century as seen in the end walls of the ca. 1732 Short house in Newbury, Massachusetts. (Figure 10) American bond was not used in Virginia prior to the 1780s, and then it was mostly restricted to secondary walls with Flemish bond being employed for the façade.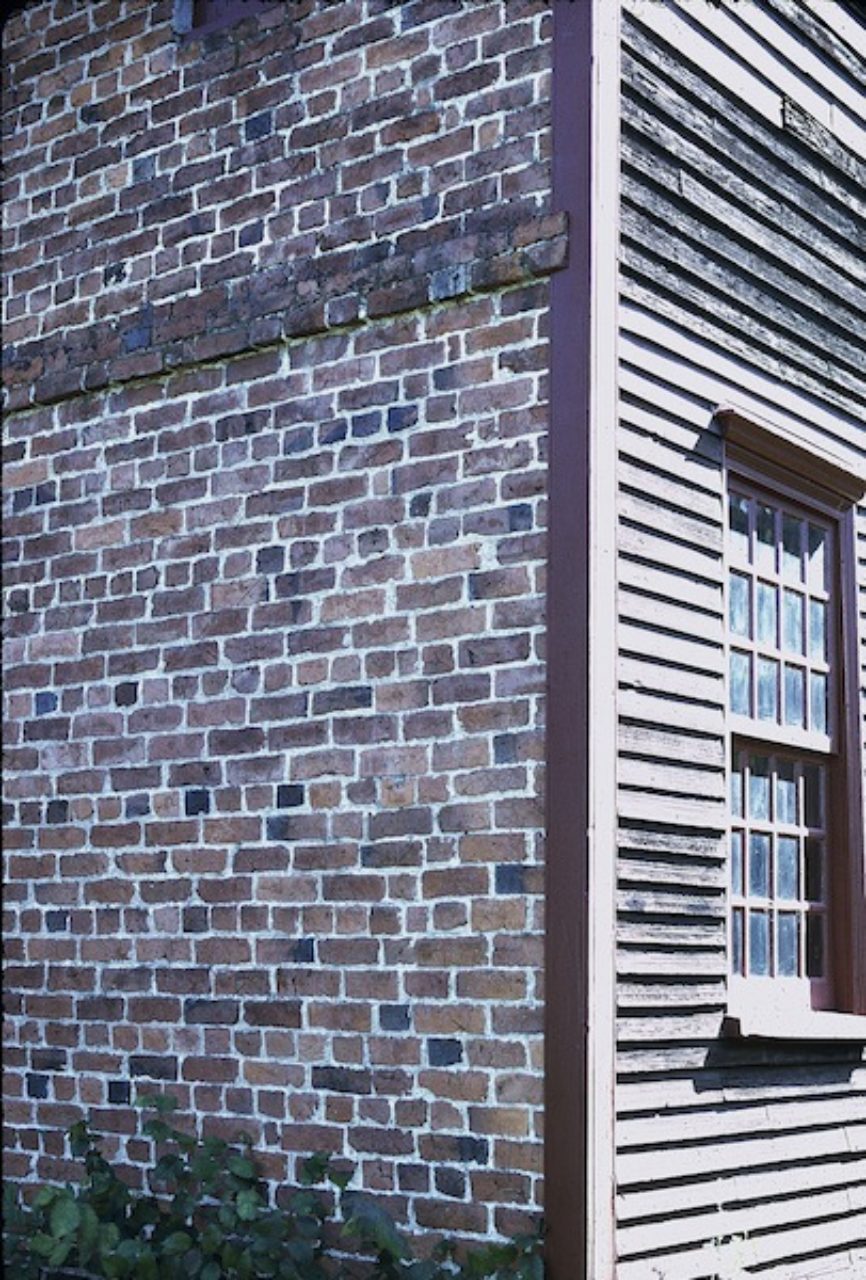 Figure 10: Short House, Newbury, Massachusetts (Loth)
Five- and seven-course American bond became standard for secondary walls throughout the 19th century and into the 20th century. The side and rear walls of most townhouses were built with place bricks—rougher, cheaper bricks, which were mortared with plain flush joints instead of carefully tooled ones. Façades, by contrast, were faced with denser, finer-quality brick. Their precise edges allowed for thin, tooled joints, sometimes colored with brick dust. As indicated in the photograph of the 1890s Richmond townhouse, the façade employs pressed brick, which is brick made of very stiff clay and formed by steam-powered plungers that pressed the clay tightly into metal molds. (Figure 11) This process gives the bricks absolute uniformity. Since pressed bricks are not the same dimension as the place bricks, they frequently are bonded to the side walls with a quoining system. We see this done here with seven-course American bond.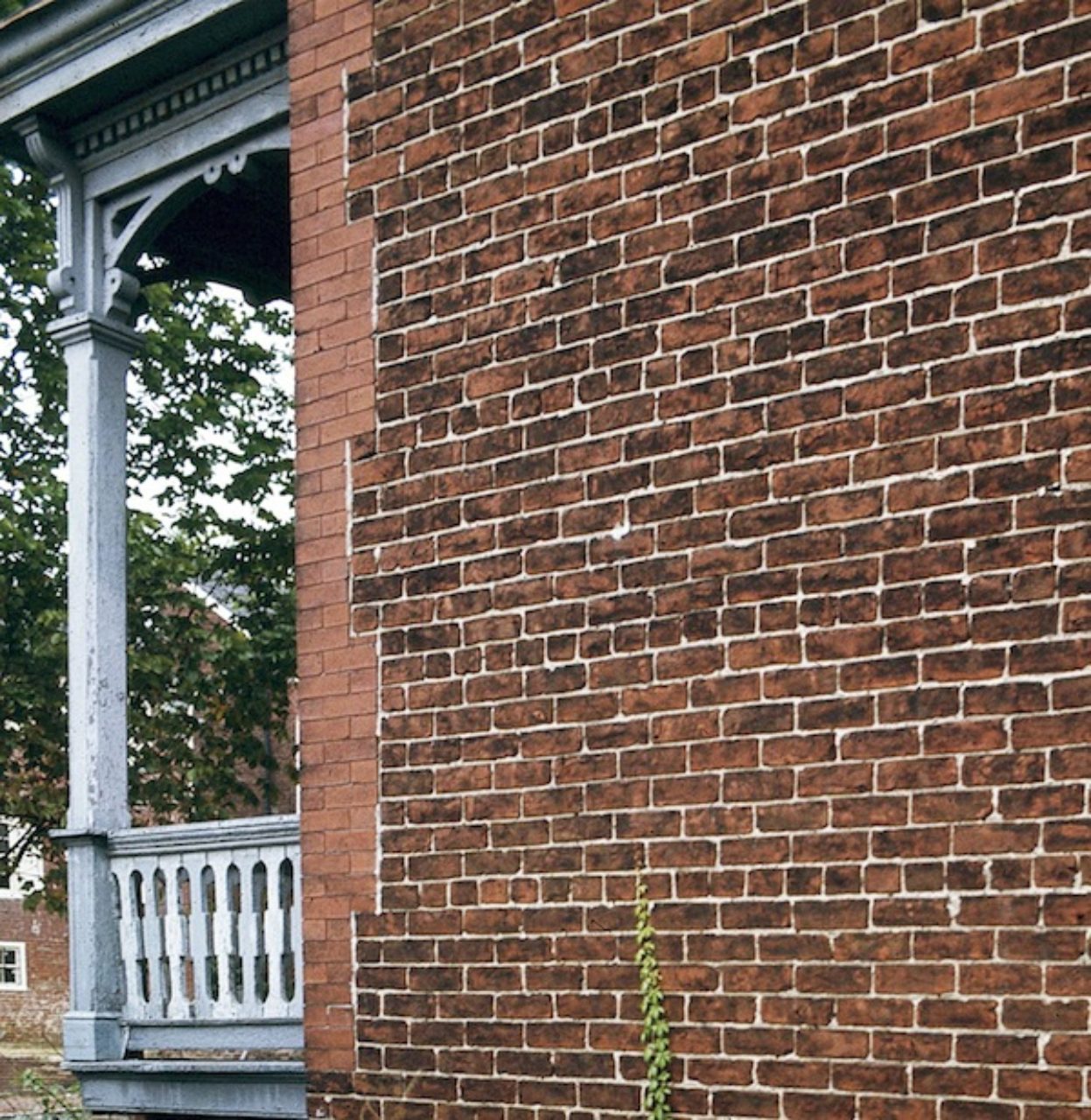 Figure 11: 1890s townhouse, Richmond, Virginia (Loth)
The majority of 17th- and 18th-century houses in Amsterdam are laid in what is termed Dutch cross bond (or in England—English cross bond.) This consists of what appears as English bond except that every header has a vertical mortar joint centered above it and a stretcher brick centered below it, and vice versa, so that it creates a diagonal crisscrossing of stepped patterns in the mortar joints throughout the wall. The 17th-century Amsterdam example shown here is slightly irregular, but the diagonal patterning of the mortar joints is evident. (Figure 12) Dutch bricks are exceptionally thin: usually 1½ inches thick, as opposed to the typical English or American brick, which is generally 3 inches thick.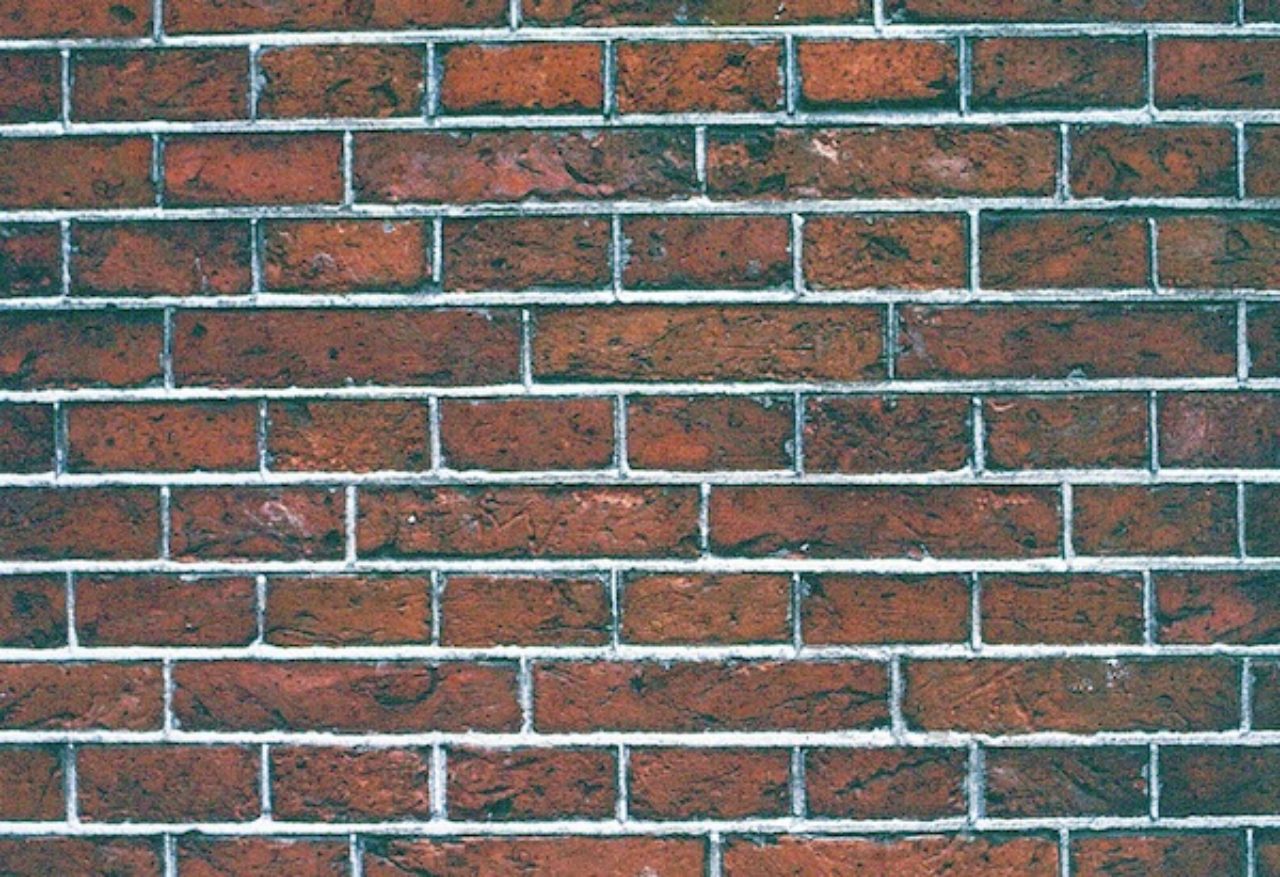 Figure 12: Late 17th-century brickwork, Amsterdam, Netherlands (Loth)
A striking early use of Dutch cross bond in America is the Luykas Van Alen house near Kinderhook, New York. (Figure 13) Here we see a continuation of this Dutch construction technique in an authentic Dutch Colonial dwelling in the Hudson Valley. Dating from 1737, the Van Alen house has straight parapet gables, a common feature of Dutch Colonial houses. The Dutch cross bond creates a strong lattice patterning in the end wall. Although scarce, other colonial-period examples of Dutch cross bond exist in the New York area, but its use was unknown elsewhere in the colonies.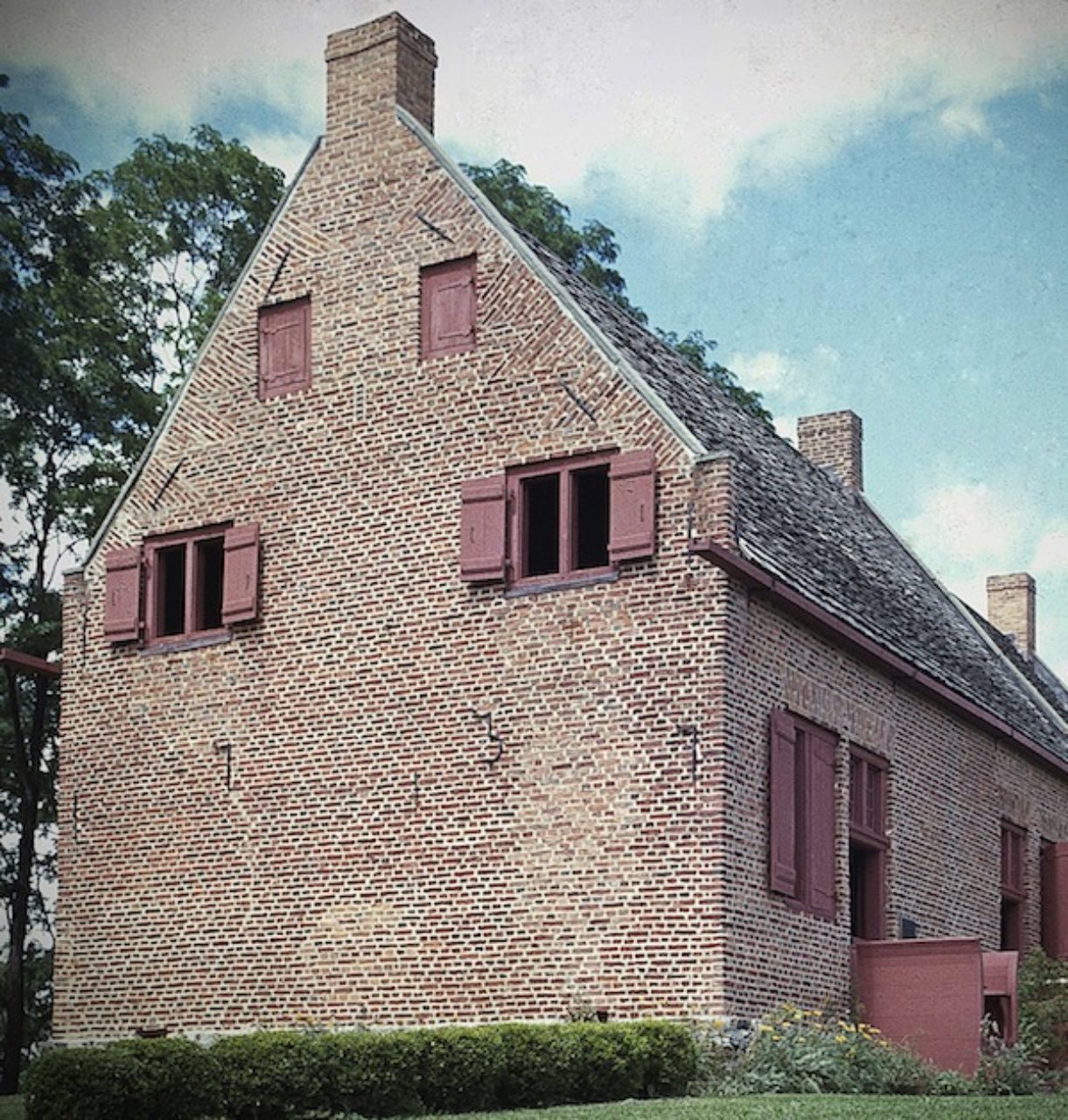 Figure 13: Luykas Van Alen House, Kinderhook, New York (Virginia Department of Historic Resources)
Dutch cross Bond experienced a revival in the early 20th century, and is found in some of the period's more sophisticated Colonial and Georgian Revival works. Because it requires a skilled mason to lay it properly, it appears only sporadically, but it's always a treat to observe. The famed architectural firm of McKim, Mead & White realized the effectiveness of interesting brickwork and specified Dutch cross bond for its complex of Georgian Revival buildings at the University of North Carolina. (Figure 14) The example shown is a detail of the 1923 Manning Hall, designed by Arthur Nash, the firm's supervisor architect for the project.[ii] The crisscrossing of the joints adds liveliness to the wall.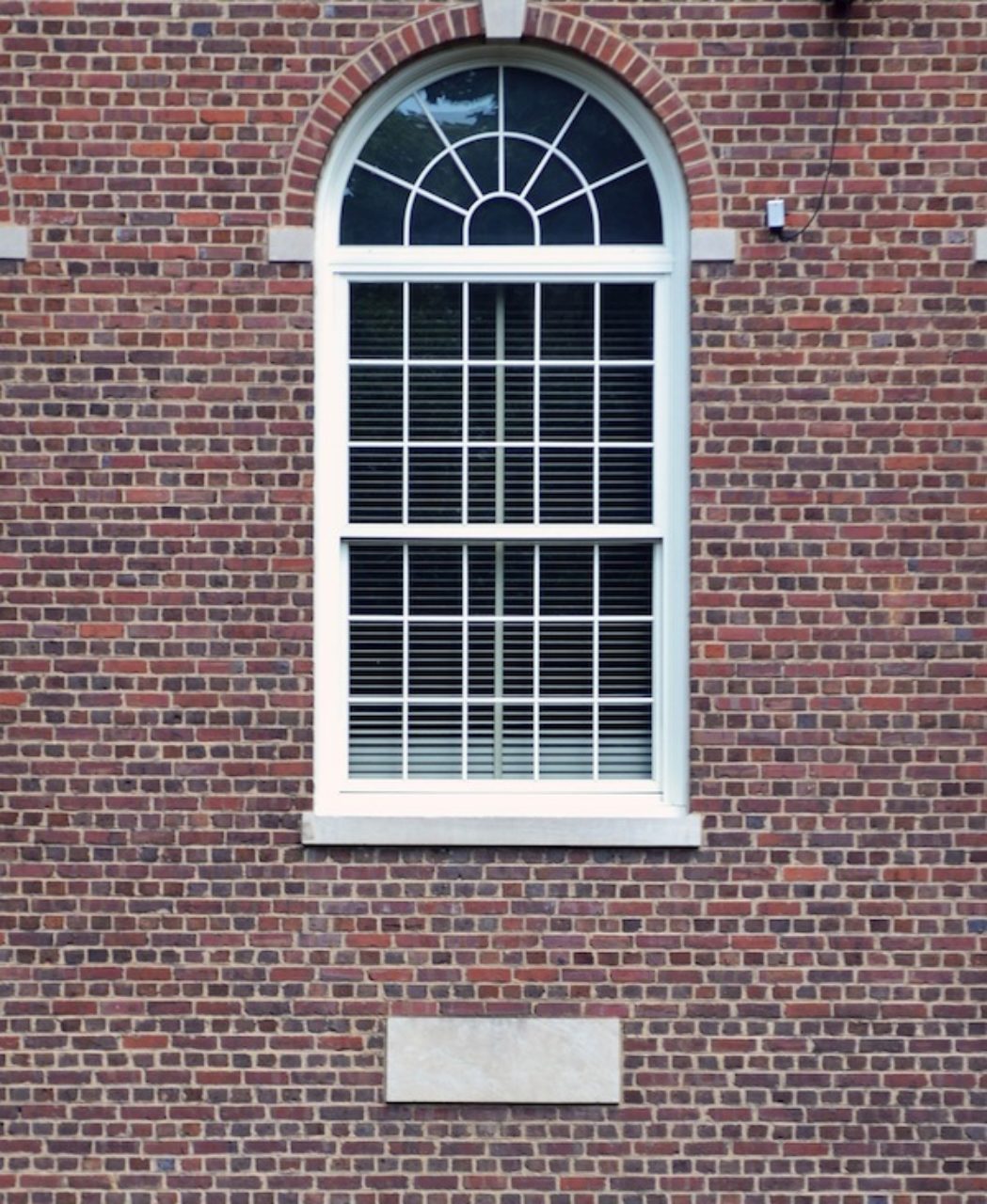 Figure 14: Manning Hall, University of North Carolina, Chapel Hill (Loth)
We find a distinctive and very rare variation on English bond on Foster's Castle, a much-altered ca. 1700 Virginia manor house. (Figure 15) The second stories flanking the central porch tower date from the 19th century, probably constructed as repairs following a fire. The façade's original sections are laid in a standard Flemish bond with glazed headers. However, the side walls, though somewhat disfigured by later repointing and whitewash, are in a bond not identified in standard brickwork reference books. The pattern consists of a course of stretchers alternating with a course of alternating stretchers and headers, as in Flemish bond. (Figure 16) For want of a better term, we can define it as English bond with Flemish variant.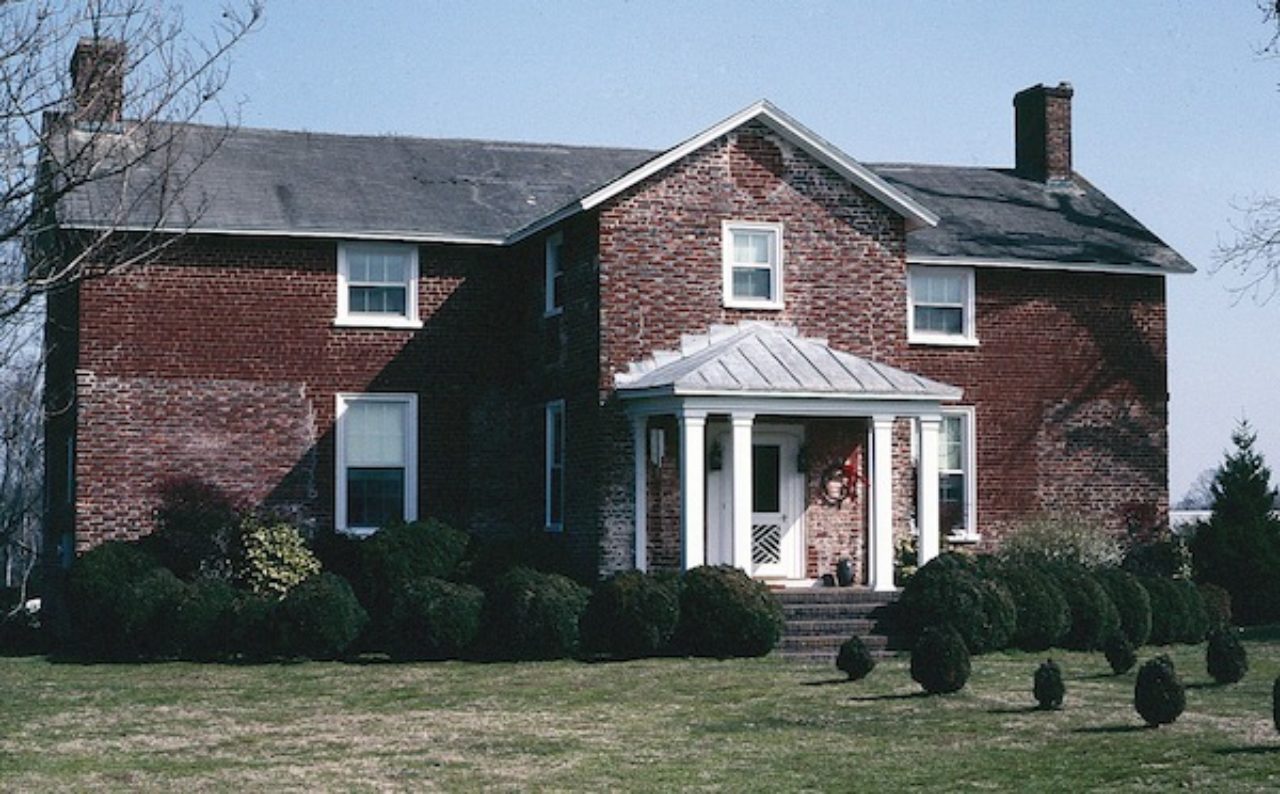 Figure 15: Foster's Castle, New Kent County, Virginia (Loth)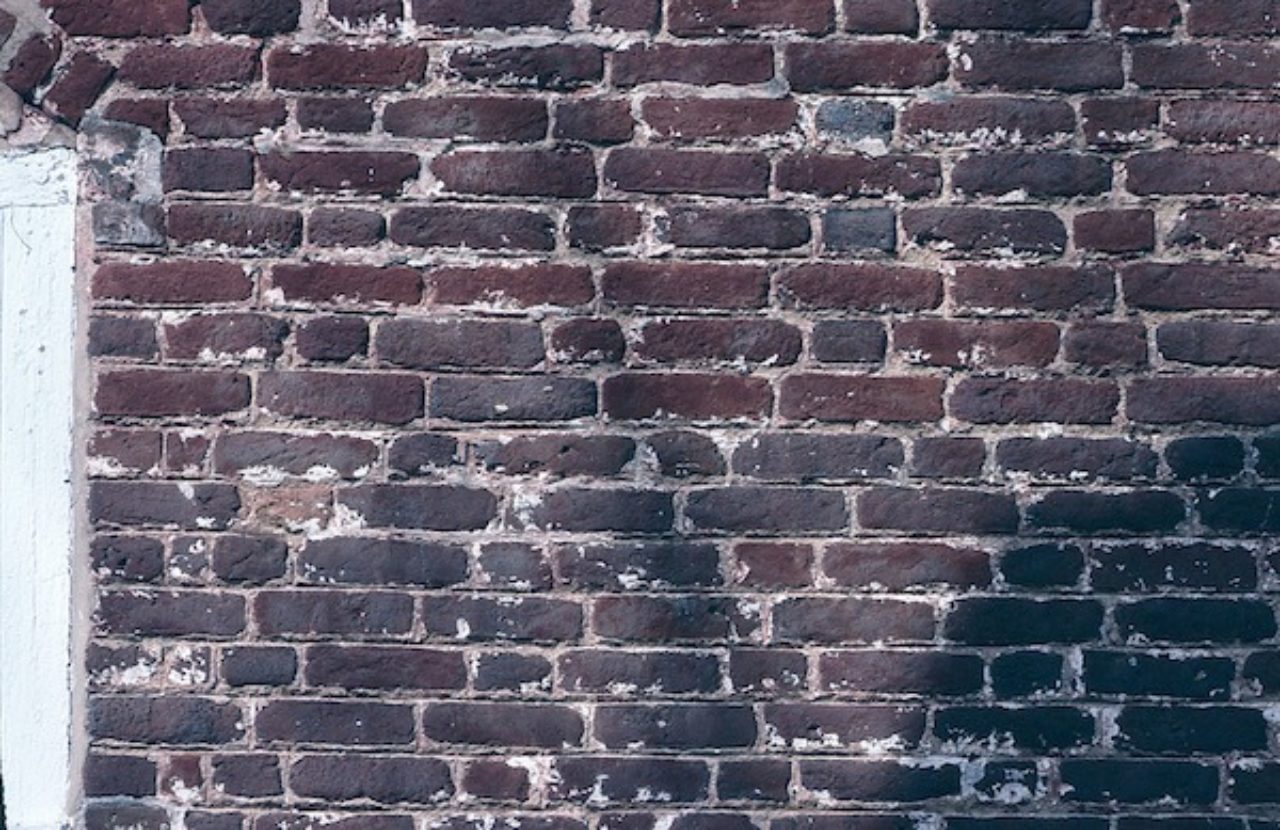 Figure 16: Foster's Castle east wall brickwork (Loth)
Ever recognizing the decorative potentials of diverse brick bonds, McKim, Mead & White incorporated English bond with Flemish variant in the 1928 Cohen Memorial Hall at Peabody College, Nashville. (Figure 17) This unusual but aesthetically effective bond became a signature motif for other buildings in the Peabody campus complex. The bond here has its headers vertically aligned, creating vertical stripes in the wall surface. (Figure 18) The random glazing in headers and stretchers enhances the wall's visual character.[iii]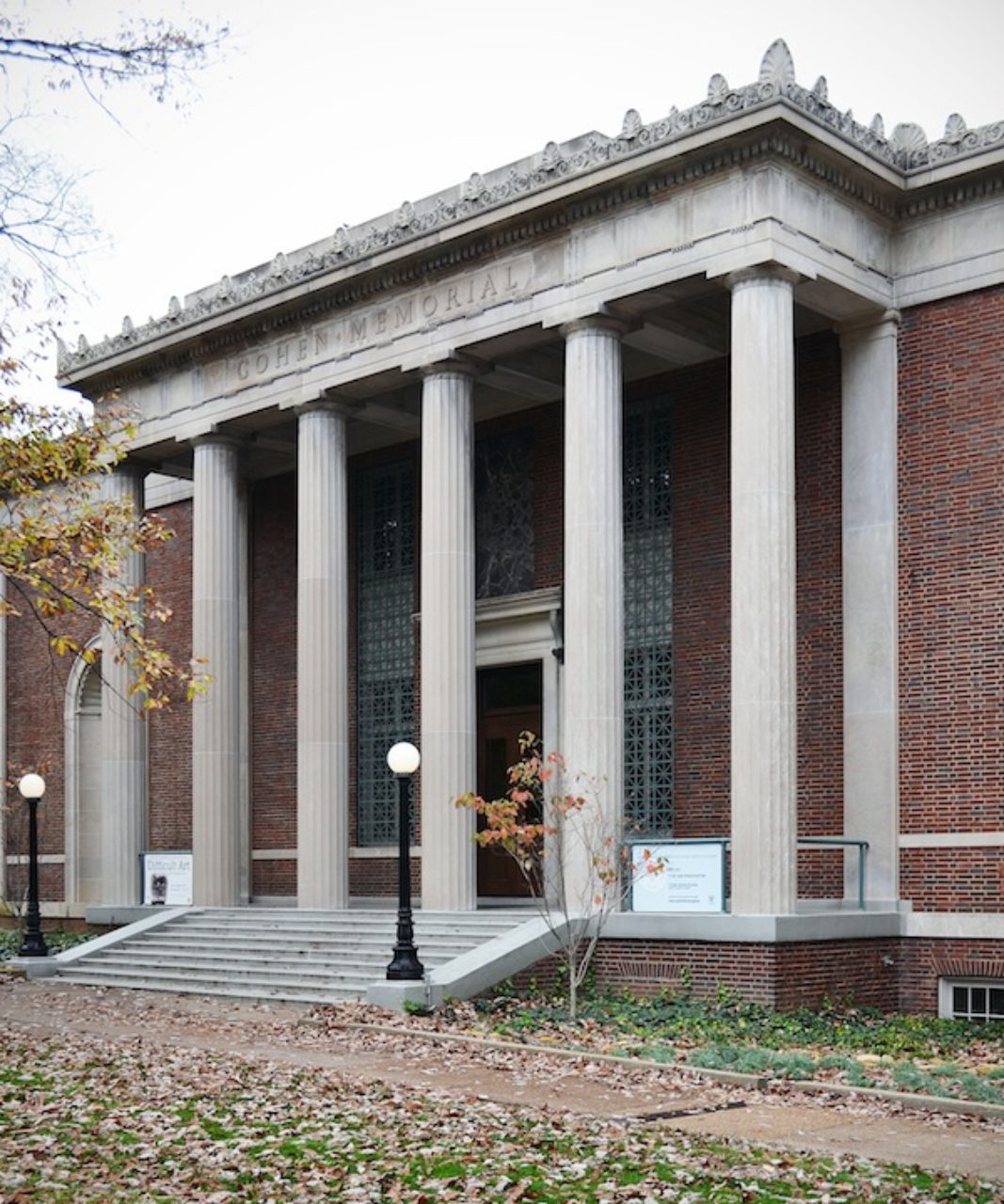 Figure 17: Cohen Hall, Peabody College, Nashville, Tennessee (Loth)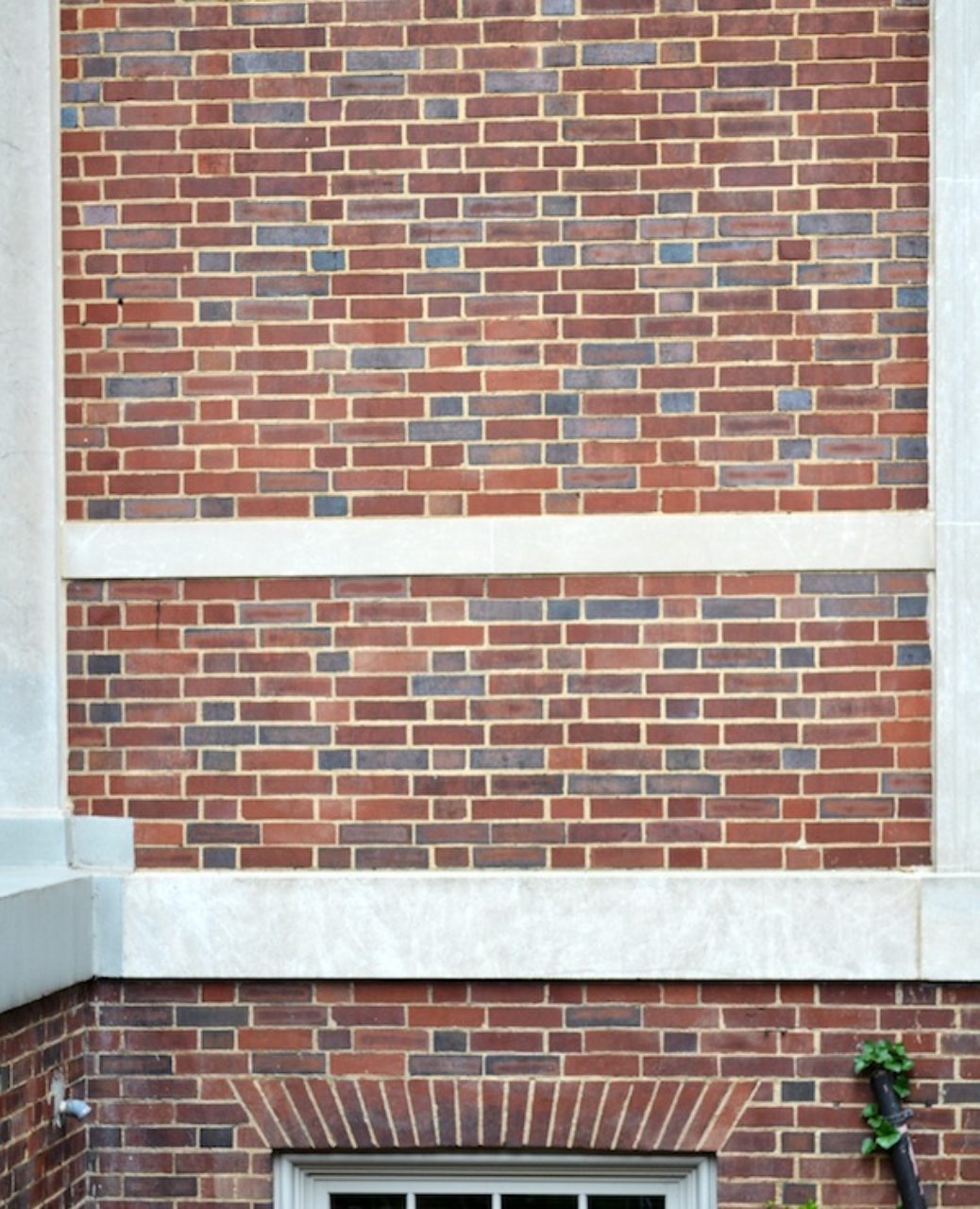 Figure 18: Cohen Hall brickwork detail (Loth)
Another rare but visually arresting variation on English bond is header bond or all-header bond. This consists of continuous courses of headers throughout the wall surface. In his bricklayers' price book of 1749, Batty Langley declared header bond to be the most beautiful and the strongest of the bonds.[iv] Langley illustrated how the bond is crafted—by alternating half bricks with whole bricks, the latter laid perpendicular to wall face to provide the bond. (Figure 19) In England, header bond exists chiefly on 18th-century buildings in the southern counties. Not infrequently, English header bond consists of all glazed headers, giving the wall a bluish cast, a strong contrast to the bright red rubbed-brick dressings around the openings. A typical example is the early 18th-century house on the Winchester Cathedral Close. (Figure 20)

Figure 19: Plate 1 (detail), Batty Langley, The London Prices of Bricklayers Materials and Works (London, 1749)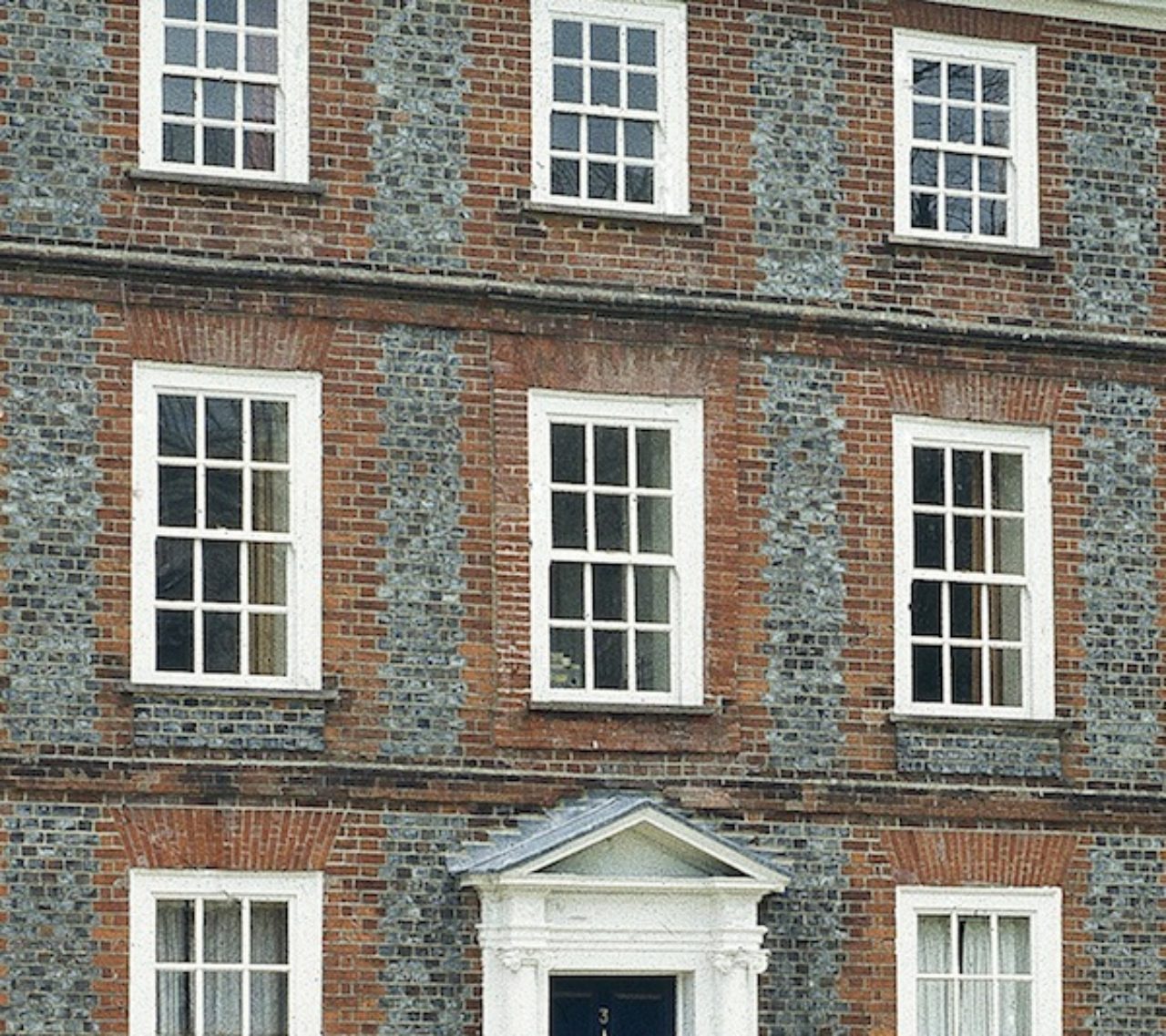 Figure 20: 18th-century house, Cathedral Close, Winchester, England (Loth)
In America, header bond is a hallmark of several of the finer colonial houses in Annapolis, Maryland, but is found practically nowhere else.[v] No better expression of the visual prowess of header bond exists than the façade of Annapolis's prodigious Brice house, completed in 1774. (Figure 21) Header bond extends below the Brice house water table where it is interspersed with sections of rubble stone, a strikingly brawny effect. (Figure 22) Since header bond is considered a luxury treatment, the masons resorted to English bond for the Brice house secondary walls, and to Flemish bond for the façades of its attached dependencies.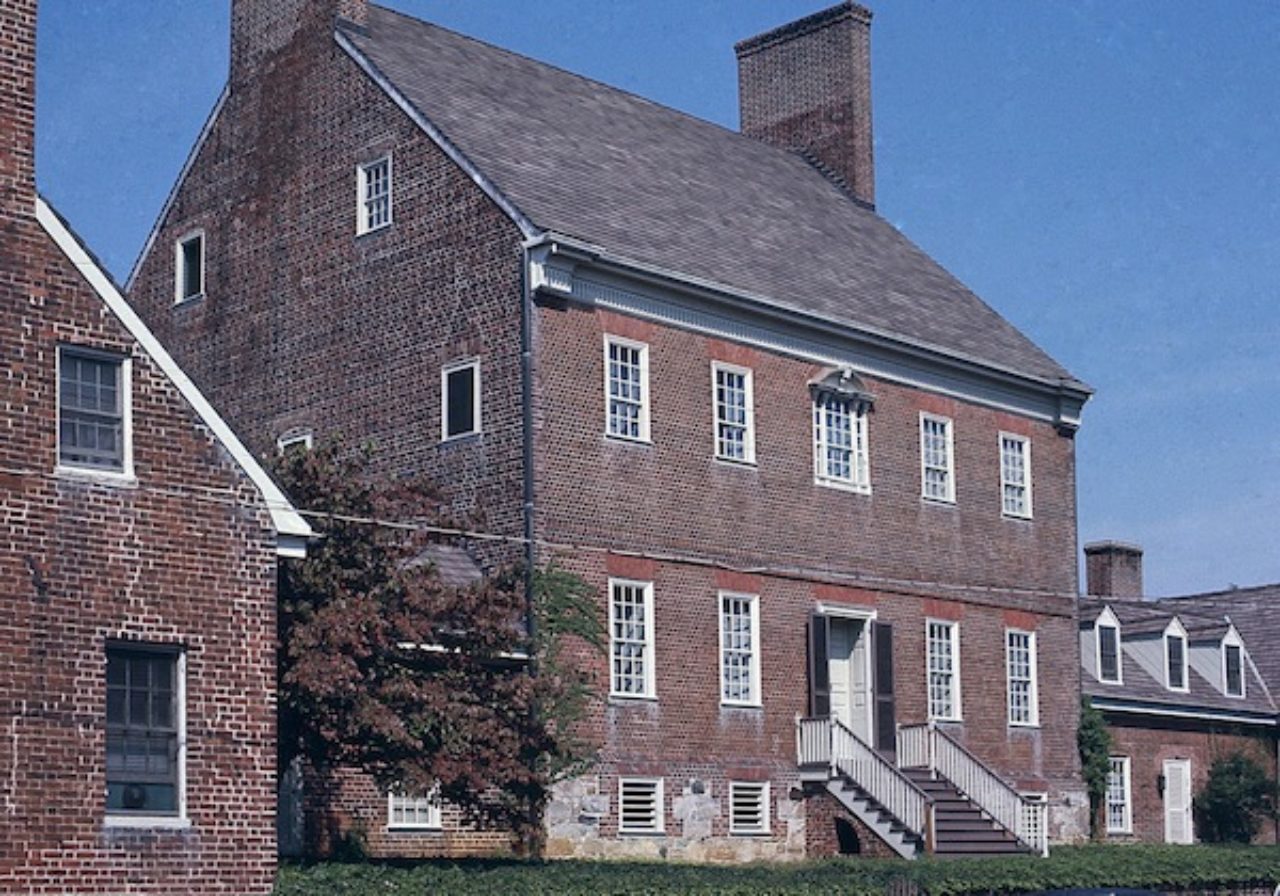 Figure 21: Brice House, Annapolis, Maryland (Loth)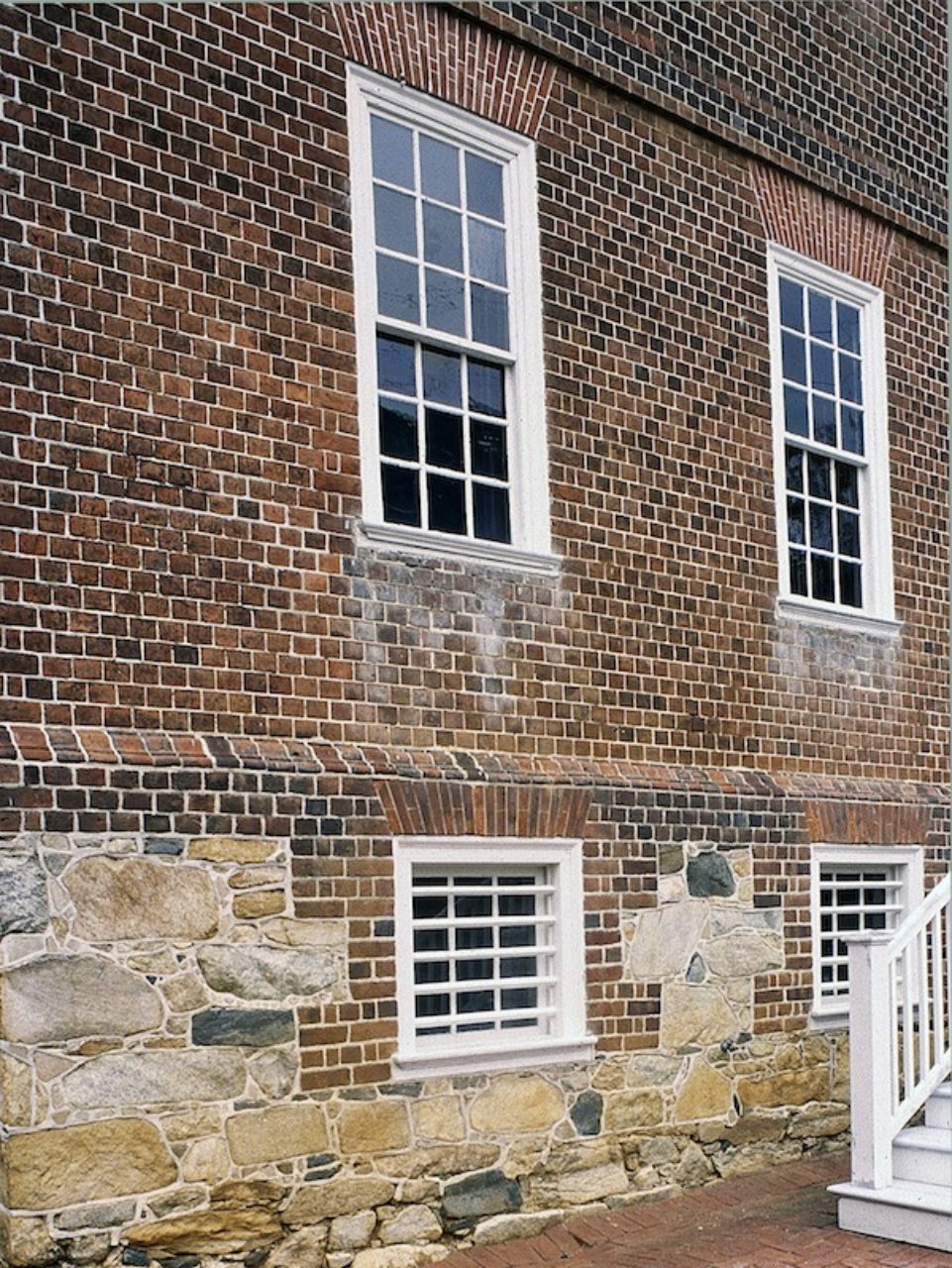 Figure 22: Brice House brickwork detail (Loth)
The talented New York architect, William Lawrence Bottomley, recognized the special character of header bond and incorporated it in the façade of the Golsan house, begun in 1916 on Richmond's Monument Avenue. (Figure 23) Bottomley based the house's elaborate doorway on early Georgian doorways found in the Salisbury Cathedral Close. As for the header bond, we don't know whether Bottomley was referencing the brickwork of southern England or Annapolis. Nevertheless, the brickwork, given sparkle here with scattered glazed headers, adds particular distinction to this patrician residence. The Golsan house header bond is possibly a unique use of this brickwork style on a 20th-century work.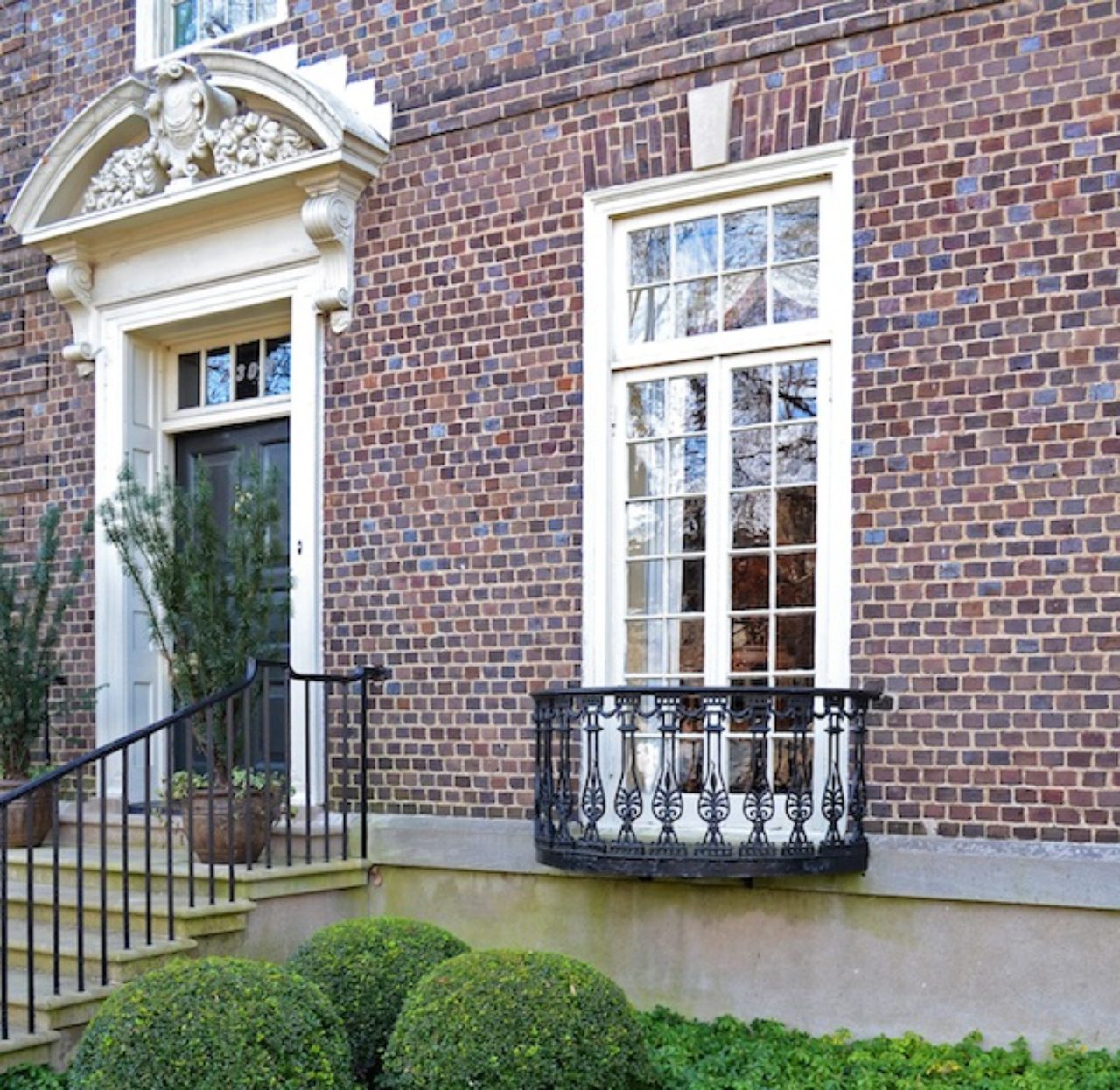 Figure 23: Golsan House, Richmond, Virginia (Loth)
I hope the examples shown here will encourage present-day architects and builders to recognize the enhancing potentials of different styles of brickwork. Too many contemporary traditional works miss the mark by relying on commercial veneers, in either a running bond or a lackluster Flemish bond. The venerable English bond and its variants can be useful alternatives. Moreover, knowledge of brickwork styles and their histories adds greatly to our enjoyment of observing buildings of the past. Brickwork is everywhere and has much to tell us.
---
[i]
R.W. Brunskill,
Brick Building in England
(Victor Gollancz Ltd, 1990), p. 88.
[ii]
Catherine W. Bisher, Charlotte V. Brown, Carl R. Lounsbury & Earnest H. Wood,
Architects and Builders in North Carolina
(University of North Carolina Press, 1990), p. 329.
[iii]
I'm grateful to David White, President of the ICAA Tennessee Chapter, for showing me Peabody College.
[iv]
Batty Langley,
The London Prices of Bricklayers Materials and Work. . .
(London, 1749), p. 93.
[v]
Virginia has only one surviving 18
th
-century house using header bond, the 1760s Williams Ordinary in Dumfries.