Roman Lattice
Classical Comments By Calder Loth
Senior Architectural Historian for the Virginia Department of Historic Resources and a member of the Institute of Classical Architecture & Classical America's Advisory Council
This month's essay deals with a familiar feature of classical architecture for which there is little agreement on what to call it. Terms used to describe it include trellis, transenna, latticework, Roman lattice, grating, and grille. I cannot say that one is more correct than the others, so for consistency's sake I will use the term Roman lattice as I think it offers a more precise visual image. Roman lattice is an openwork system of rectangular bars crossing each other to make a pattern of triangles (usually, but not always, right triangles) within repetitive squares. The pattern within each square somewhat resembles Britain's union jack. In ancient times these patterned squares were arranged to form both railings and infill for openings. For railings, the materials could be wood, bronze, or stone. For openings, especially in monumental structures, the lattice would usually be stone, preferably marble, with the openings filled with a translucent material, often thin sheets of alabaster. The reconstruction drawing of the Baths of Caracalla shows Roman lattice railings as well as Roman lattice employed in the central thermal or Diocletian window (figure 1).[i]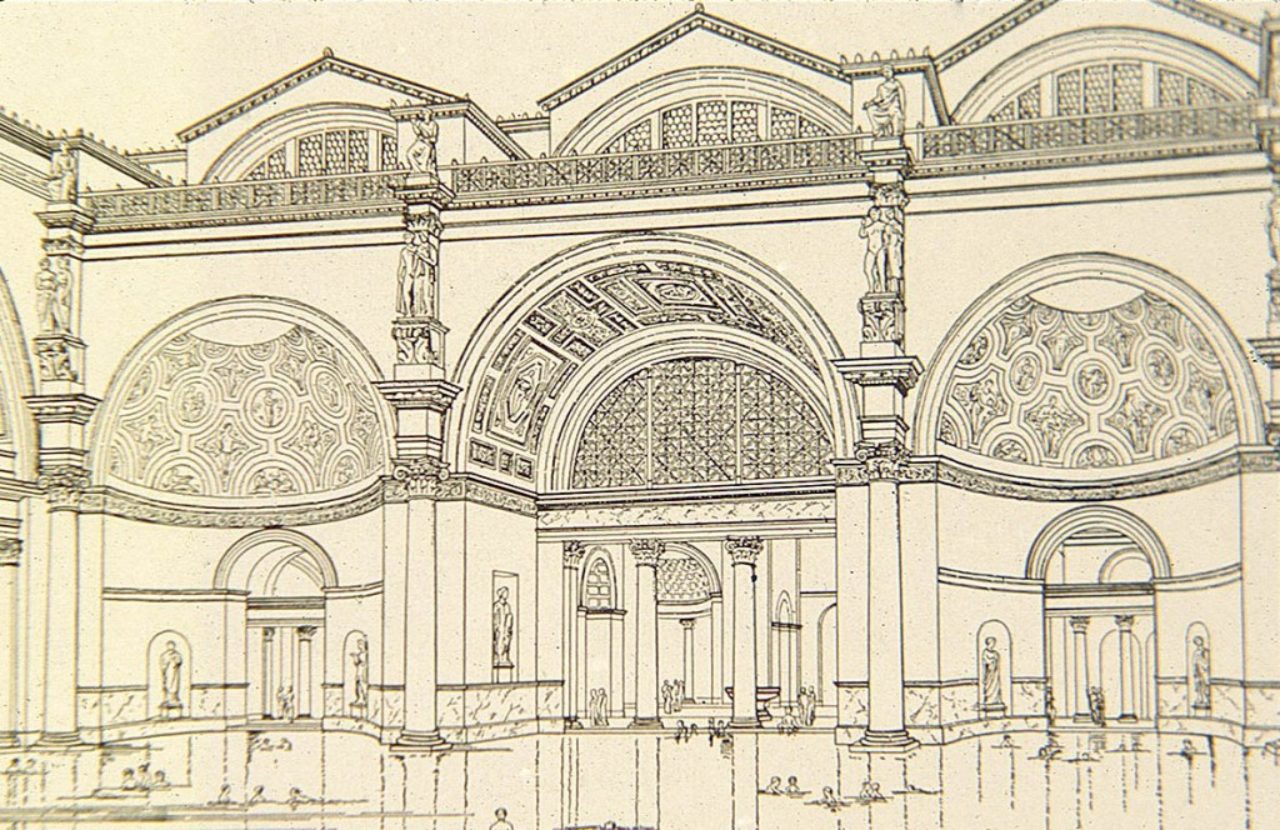 A marble fragment of antique Roman lattice is displayed in the narthex of the venerable church of Santa Maria in Trastevere (figure 2). The fragment may have been part of a railing or possibly a screen enclosing a shrine. Roman lattice in situ can seen silhouetted against the incoming light in the windows of Rome's 9th-century church of San Giorgio in Velabro (figure 3). Although the lattice in San Giorgio's windows follows the ancient traditional pattern, it is largely a 1920s restoration.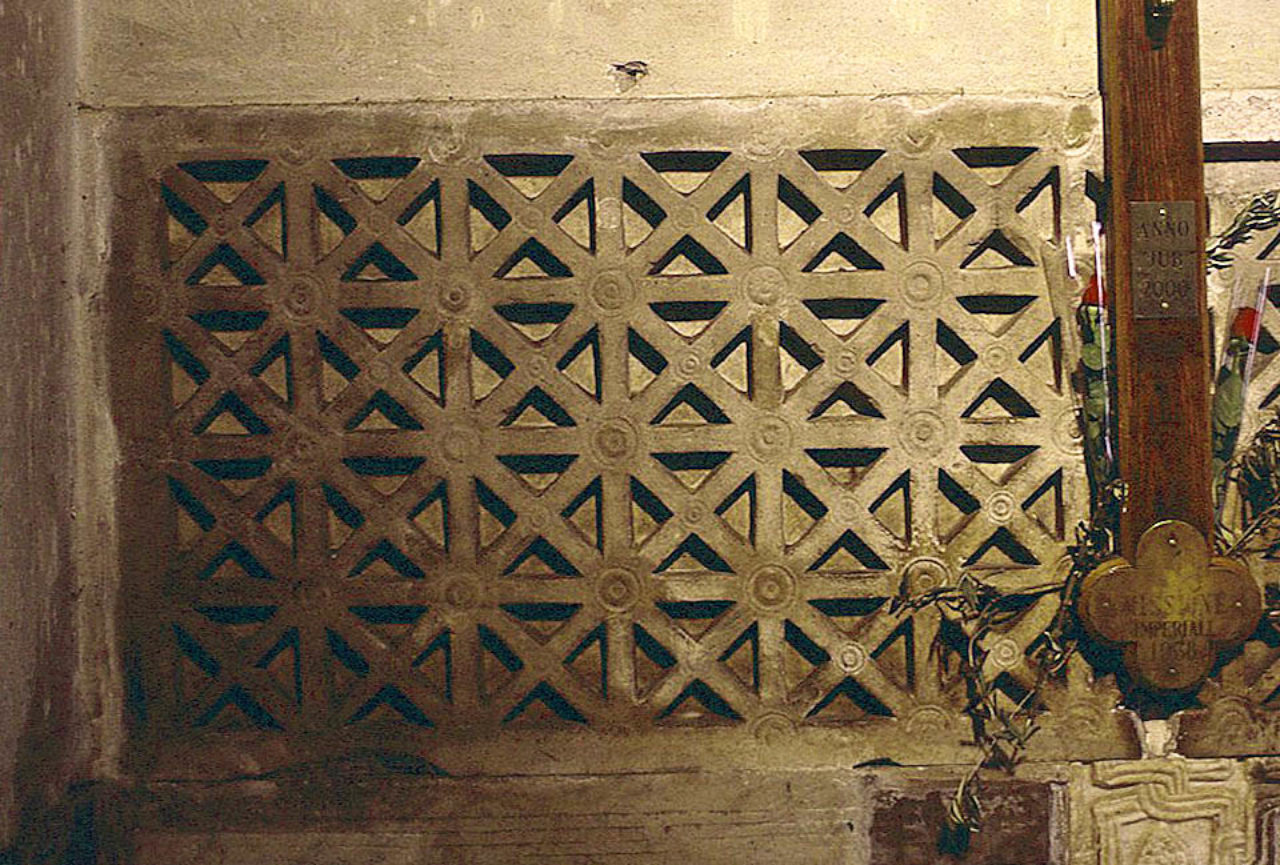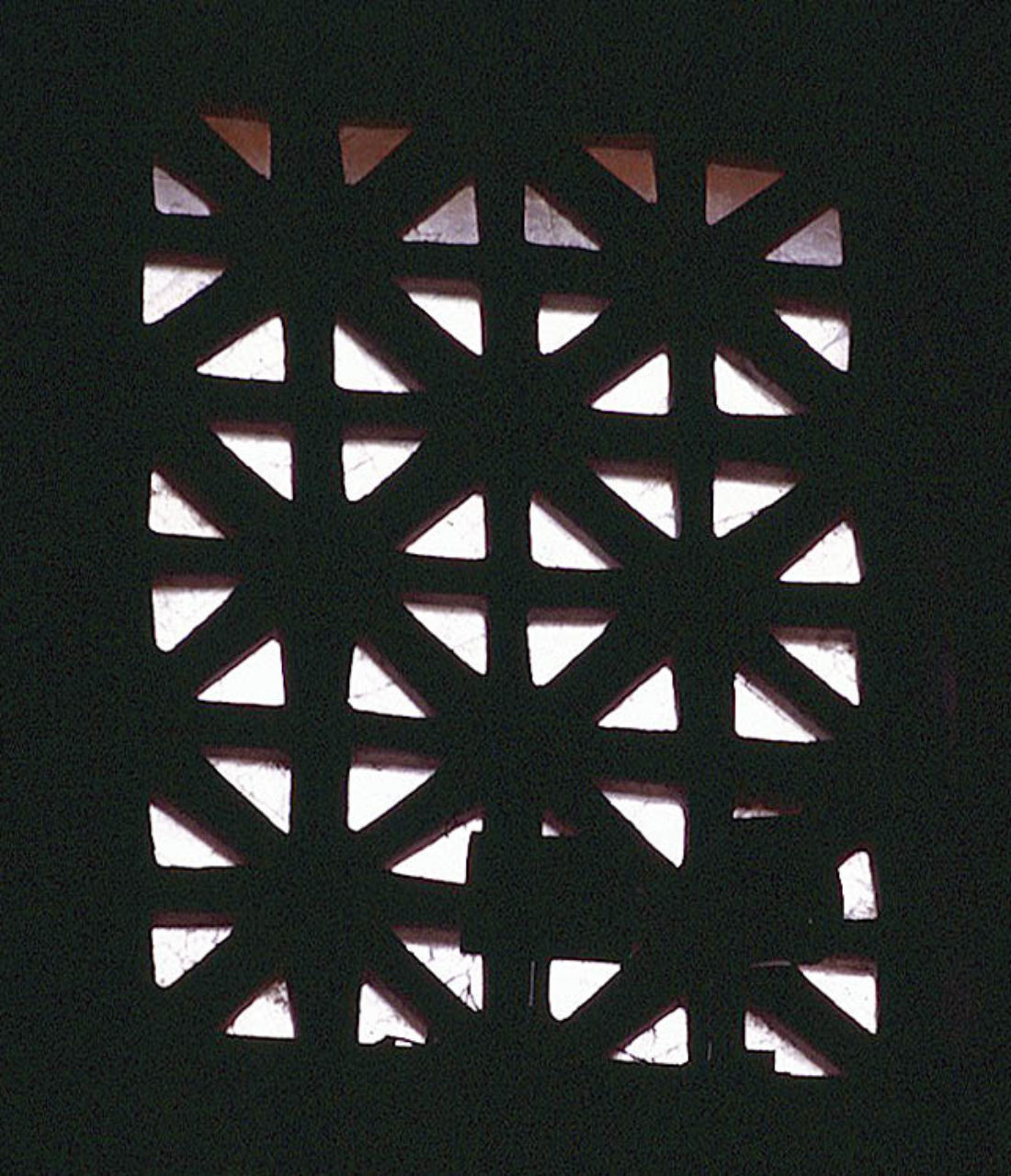 The Latin word for Roman lattice or grating is transenna. Transenna is derived from the Latin term for a net for catching birds, which the form resembles. In early Christian times, the word transenna was used to describe an openwork screen enclosing a shrine in a church. In modern Italian, transenna is the term for a barrier, more specifically the interlocking wooden or metal barriers used for crowd control. Wooden transennae (pl.) echoing the ancient lattice pattern have been in regular use in St. Peter's Square (figure 4). Moreover, tansenna is a rarely used but acceptable English term for Roman lattice.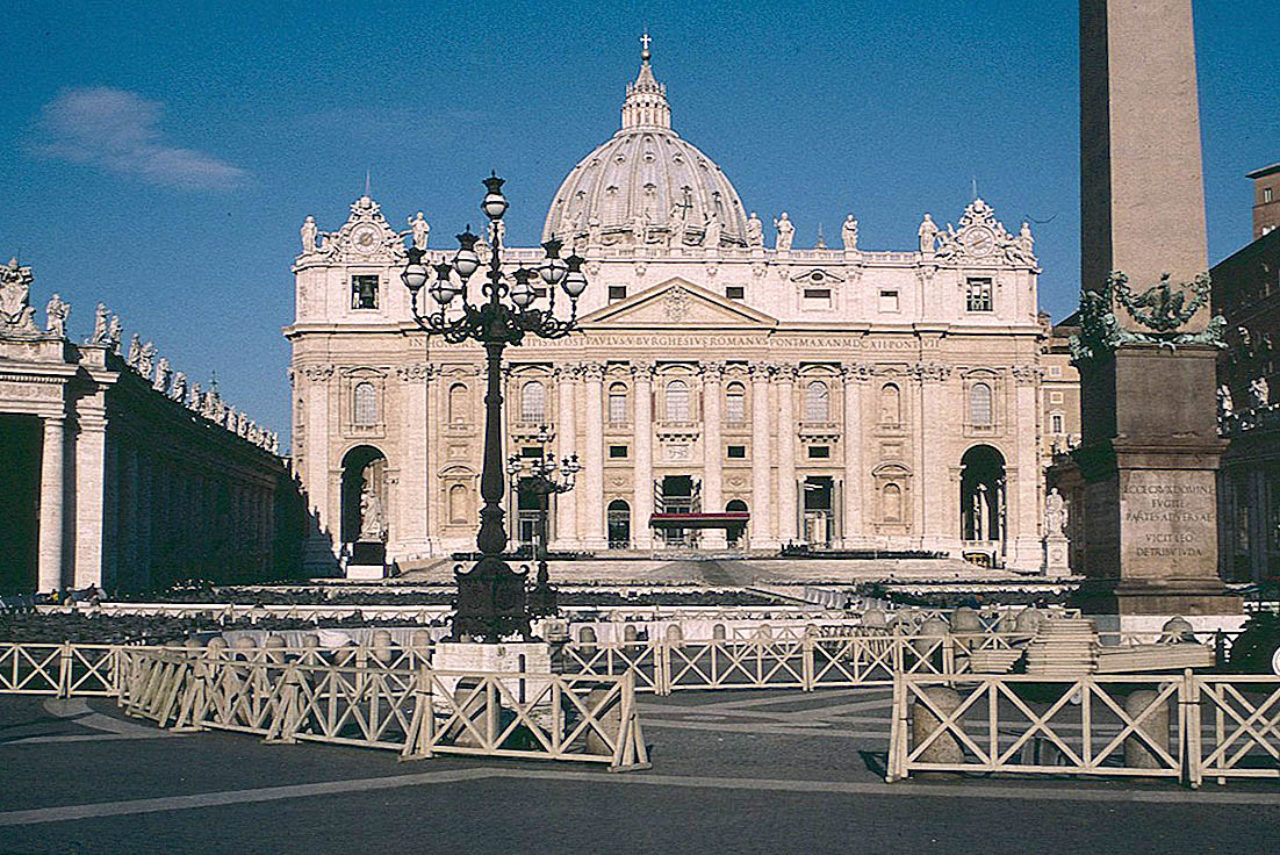 Roman lattice abounds in many different forms in American architecture, particularly on classical-style buildings of the first half of the 20th century. Cass Gilbert's United States Supreme Court (completed 1935) has marble lattice Roman railings framing its forecourt, a composition evoking the splendor of ancient Rome (figure 5). Roman lattice in bronze and other metals was commonly employed to embellish openings in monumental buildings of the American Renaissance. A conspicuous example is the great Diocletian window in the façade of the 1911 the National Museum of Natural History on the Washington Mall. (figure 6). Similar Diocletian windows filled with Roman lattice dominate the façade of the Metropolitan Museum of Art. Even a small-town bank such as the 1903 National Valley Bank in Staunton, Virginia could be instilled with an air of dignity and permanence with its triumphal arch facade incorporating Roman lattice in its central arched window and smaller flanking windows (figure 7). Such classical facades were de rigueur for early 20th-century banks throughout America.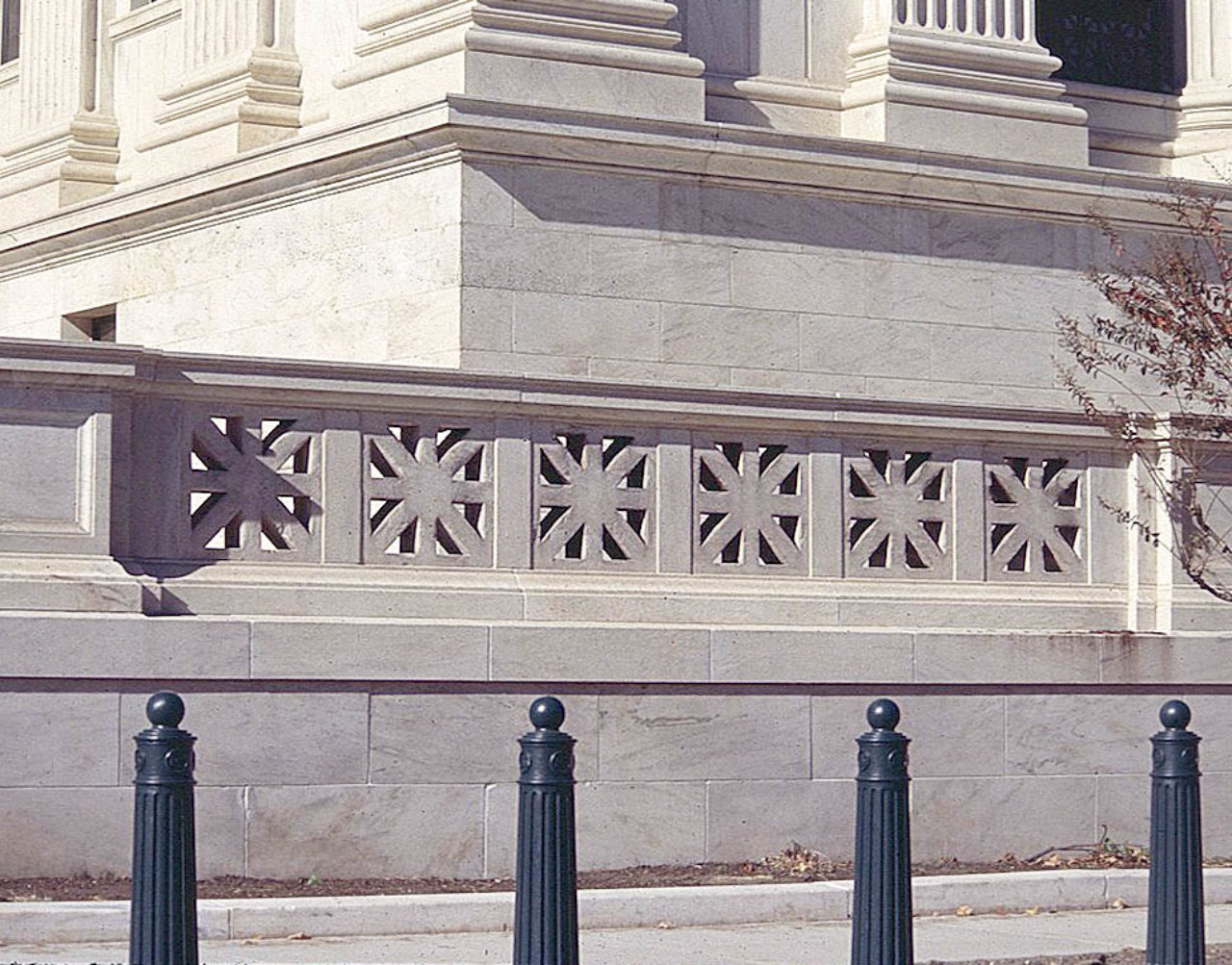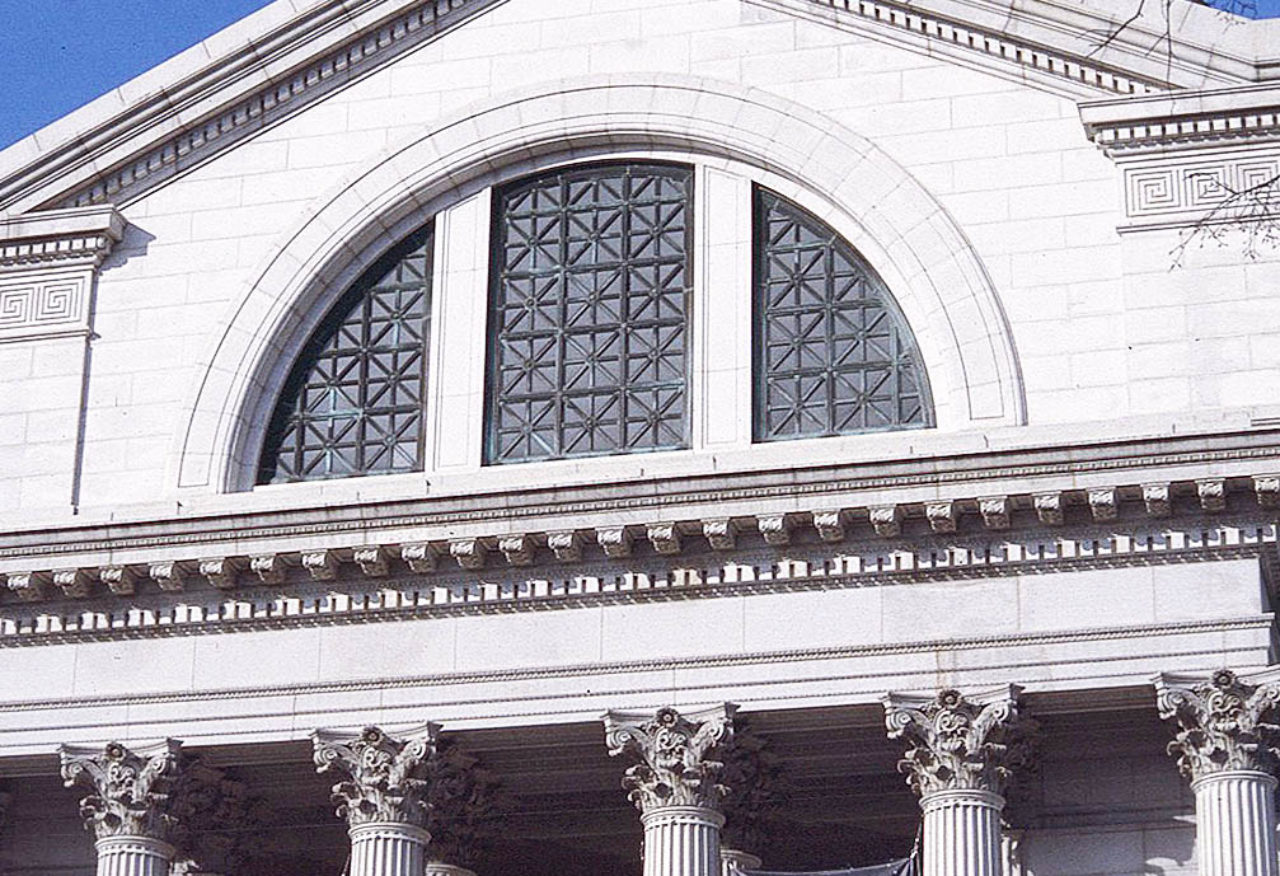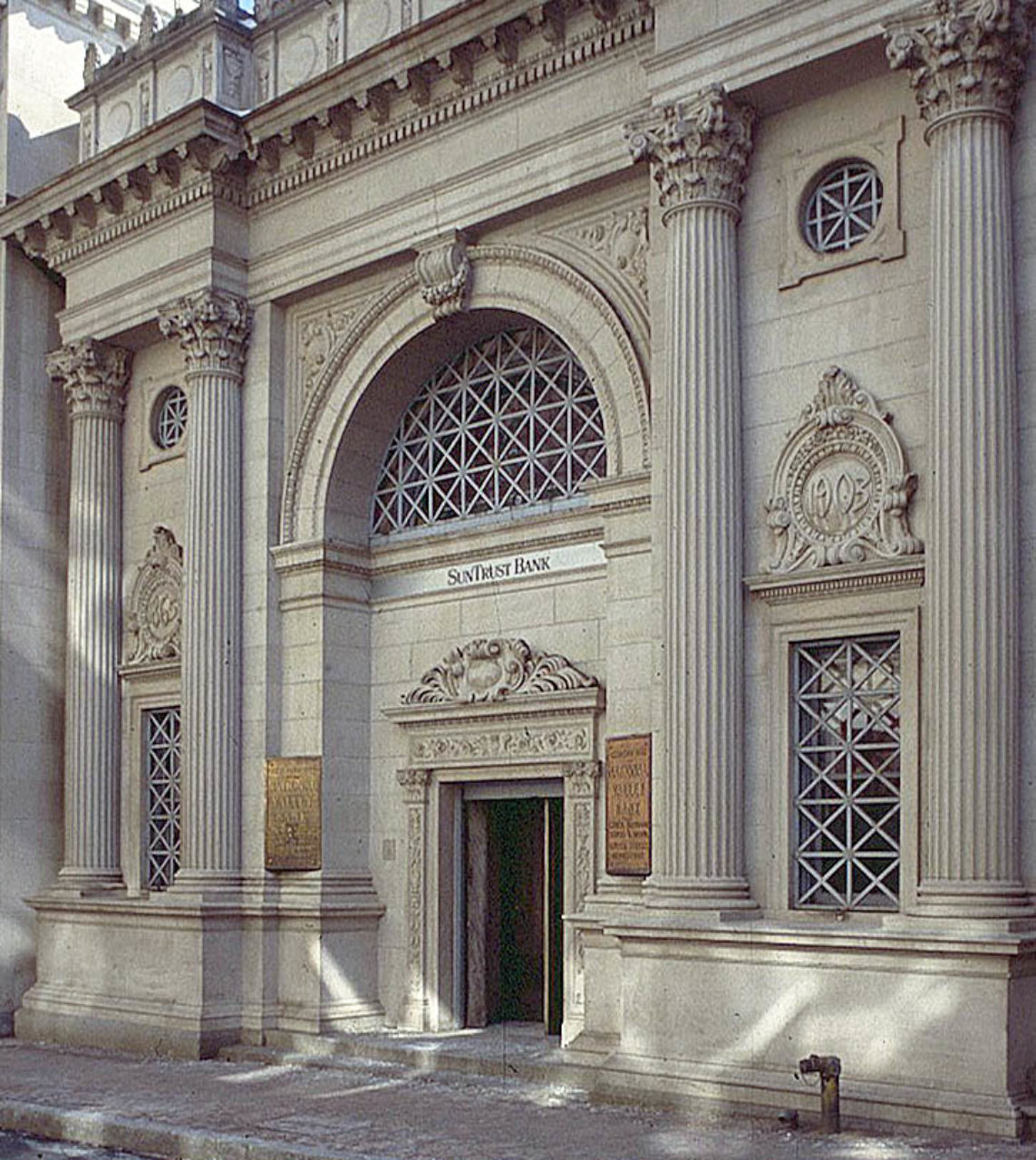 The use of Roman lattice for railings and window openings, of course, was an international phenomenon. A tour de force example sets off the National Library of Greece, designed by Theophil Hansen and completed in 1903. Its remarkable sweeping marble staircases are lined with Roman lattice railings leading up to the Doric portico (figure 8). Griffin motifs frame each of the railing panels as well as the portico railing. We might wonder why Roman lattice should be more appropriate for railings on Classical Revival buildings than baluster railings or balustrades. Balusters, either symmetrical or bulbous, were unknown in antiquity; they are a Renaissance innovation, probably based on the profiles of Roman candelabra shafts.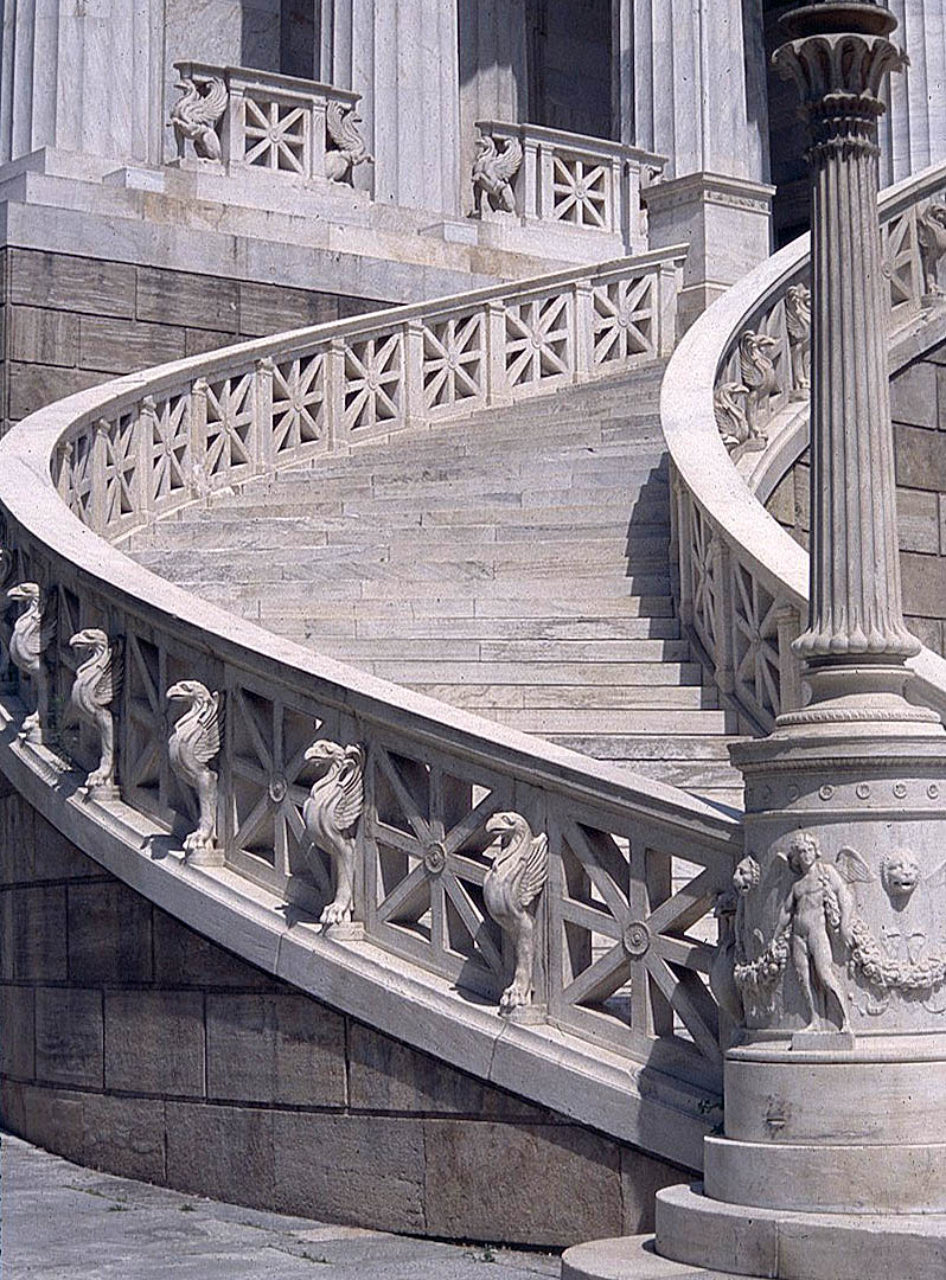 Because Roman lattice has become so commonplace in this country, we tend to forget that this distinctive form has ancient origins. The builders and owners of a 1910s Richmond house likely were unaware that the yards of Roman lattice on their porch railings were part of an architectural tradition more than 2000 years old (figure 9). The paneling design on the carriage house doors of Richmond's Maymont estate was not dreamed up by a local carpenter (figure 10). It too is rooted in antiquity. Finally, the designer of a 1910s faculty house at Sweet Briar College in Virginia straddled traditions by employing a Renaissance-style balustrade for the porch railing but resorted to the ancient Roman lattice railing for the porch roof (figure 11).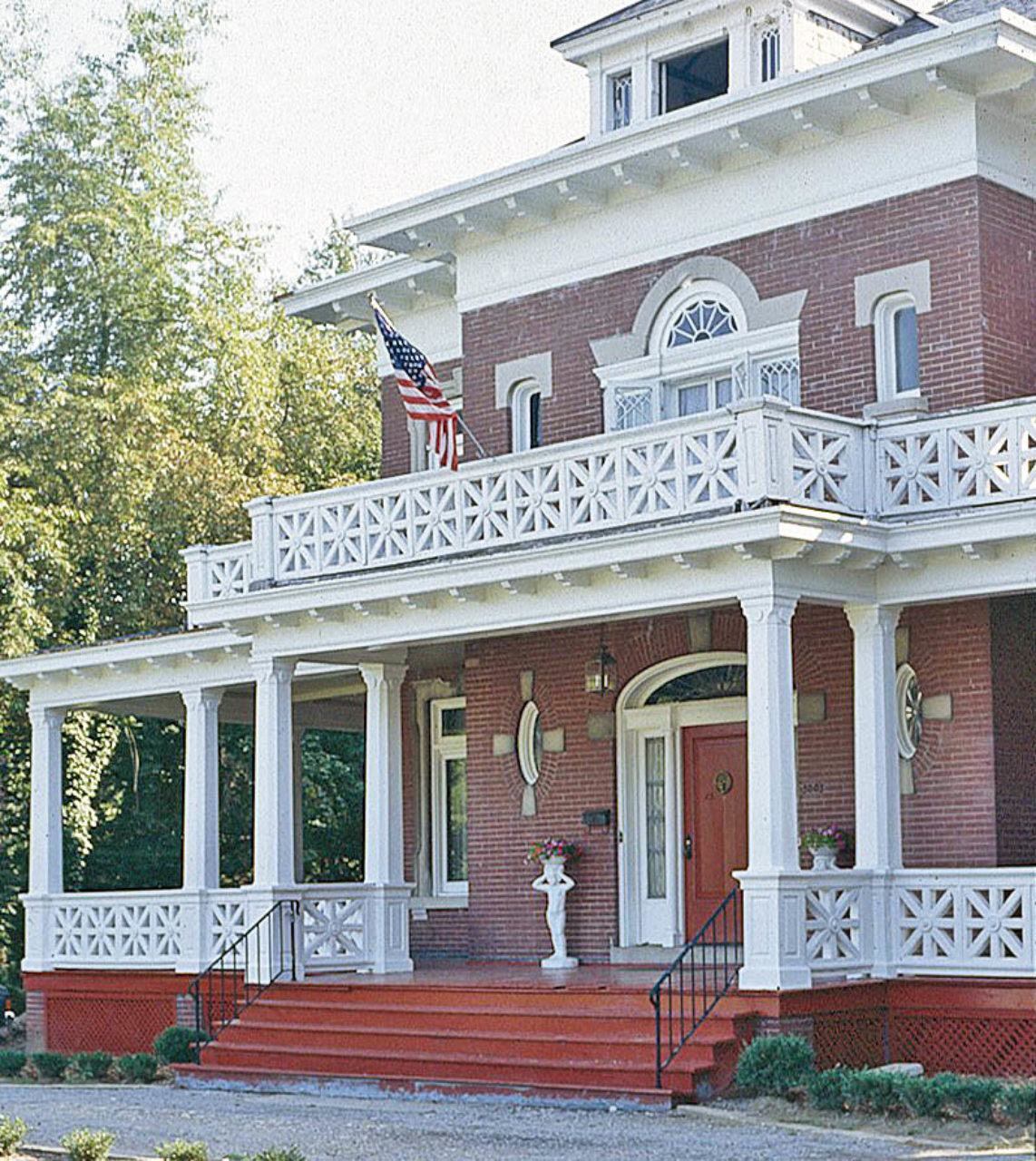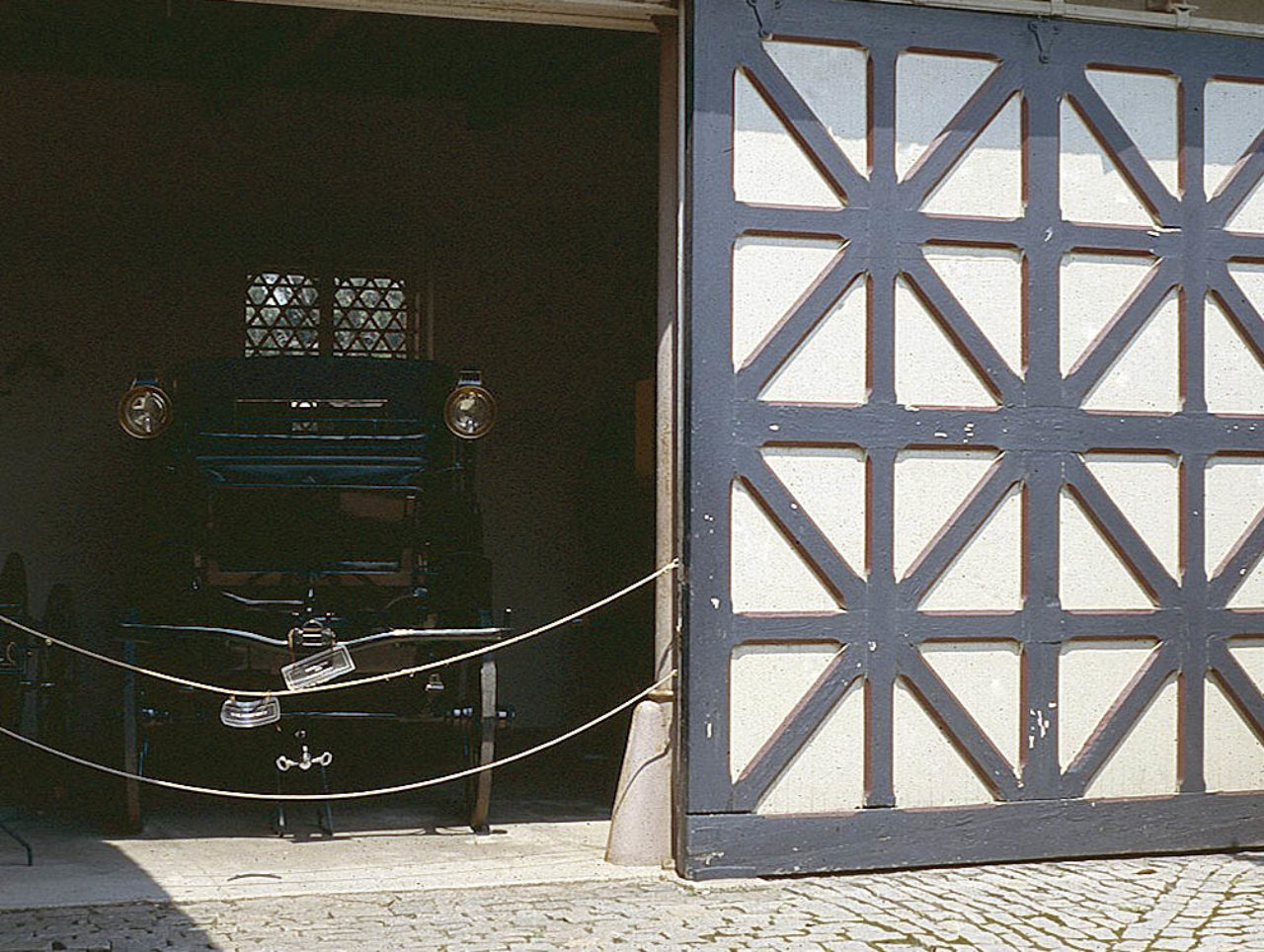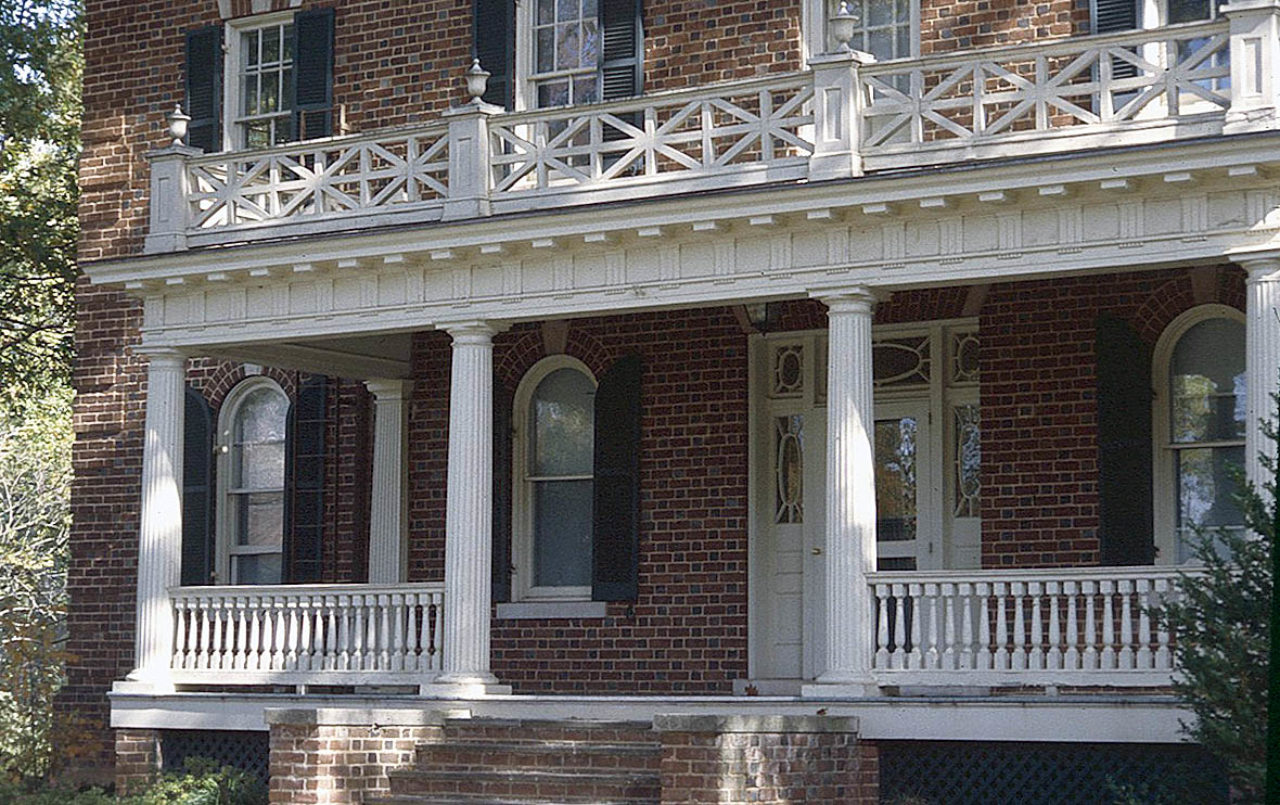 Roman lattice continues as an elegant treatment for modern classical architecture whether for railings, screens, or windows. The pattern can be enriched with ornaments or left plain. Either way, its use continues to maintain an important ancient tradition.
---
[i] A large semi-circular window with two vertical mullions is often referred to a Diocletian window because of its resemblance to the windows in this form in Rome's Baths of Diocletian, now the church of Santa Maria degli Angeli.