The Albano and Vignola Mutulary Doric Orders
Classical Comments by Calder Loth

Senior Architectural Historian for the Virginia Department of Historic Resources and a member of the Institute of Classical Architecture & Art's Advisory Council.
One of the tasks (and pastimes) of an architectural historian is determining the genealogy of the many architectural details we see around us. This activity is especially important for the understanding and appreciation of classical architecture. Most of the classical forms and details we encounter can be traced to specific ancient sources but they are often subject to adjustments. To illustrate, I am showing how two highly popular versions of the Doric order have been interpreted, if not personalized, by various architects to form individualized adaptations, either published or constructed.
We will look first at the order defined as the Doric of the Temple at Albano, an order originally recorded by the amateur French classicist Roland Fréart de Chambray (1606-1676) and published in his 1650 Parallèle de l'Architecture Antique avec la Modern. (Fig. 1)[i] Fréart stated, "This incomparable Dorique Master-piece was discovered at Albano, joyning to the Church of St. Mary, amongst divers other old fragments of Architecture very curious."[ii] As depicted by Fréart, the Albano order is an enriched example of the Roman Doric, a contrast to the more restrained Doric of the Theater of Marcellus, also shown by Fréart, and which served as the basis for many of the Renaissance standardized versions. The defining features of the Albano Doric are the large mutule blocks in the cornice soffit. Each mutule is filled with thirty-six guttae. Other distinguishing features are the cavetto or coved crown molding (instead of the usual cyma recta), the richly decorated paterae in the metopes, and the egg-and-dart carving of the echinus.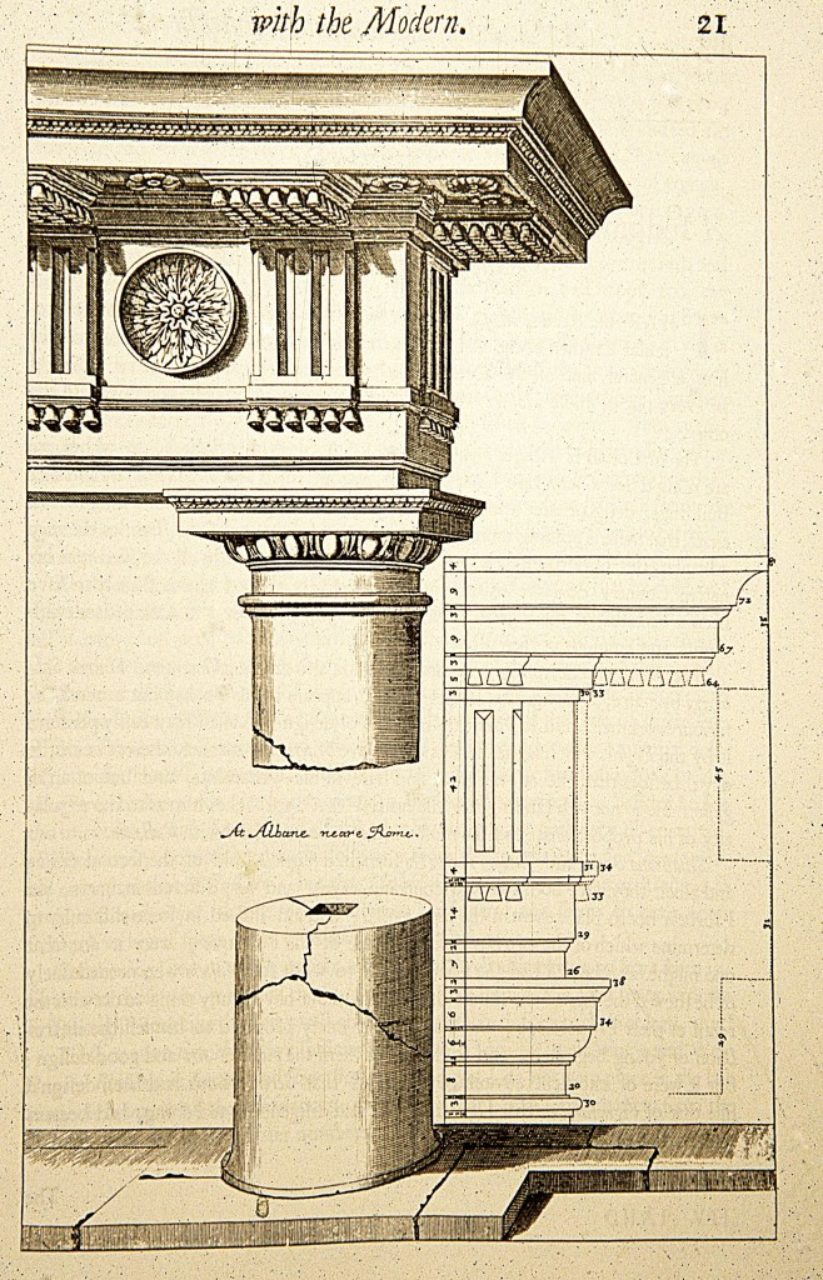 Figure 1. The Doric of the Temple at Albano from Freart (page 21, John Evelyn 1664 edition)
As with several surviving ancient examples of Roman Doric, the Albano Doric column, like the Greek Doric, has no base. Fréart held a strong opinion on this point and cited Vitruvius as his authority for the appropriateness of the baseless Doric. Fréart wrote: "In the same place he [Vitruvius] compares our Dorique to a robust strong Man, such as an Hercules might be, whom we never represent but on his bare feet: so as from hence we may reasonably judge, that to the Dorique Order also Bases are no wayes proper."[iii]A century earlier, Giacomo Vignola, in his famous treatise Canon of the Five Orders of Architecture (first published in 1562), illustrated two specific versions of the Doric order. Of the first, which uses a dentil course, Vignola stated that he based it on the Doric of the Theater of Marcellus. His second example is very similar to the Albano Doric in that it also has large mutule blocks with thirty-six guttae. (Fig. 2) As for its antique source, Vignola tells us only that was taken from different fragments of Roman ruins, and that "I have put these elements together and found them successful in practice."[iv] We may speculate that the fragments Vignola referenced were the same elements at Albano that Fréart later studied, but they also could have been fragments found in Rome.[v] Nevertheless, because Vignola's Canon became a primary authority on the orders for the next four centuries, versions of his "mutulary" Doric are seen on Innumerable classical buildings around the world. Indeed, Vignola's Doric became a standard version of the order from the Renaissance well into the 20th century.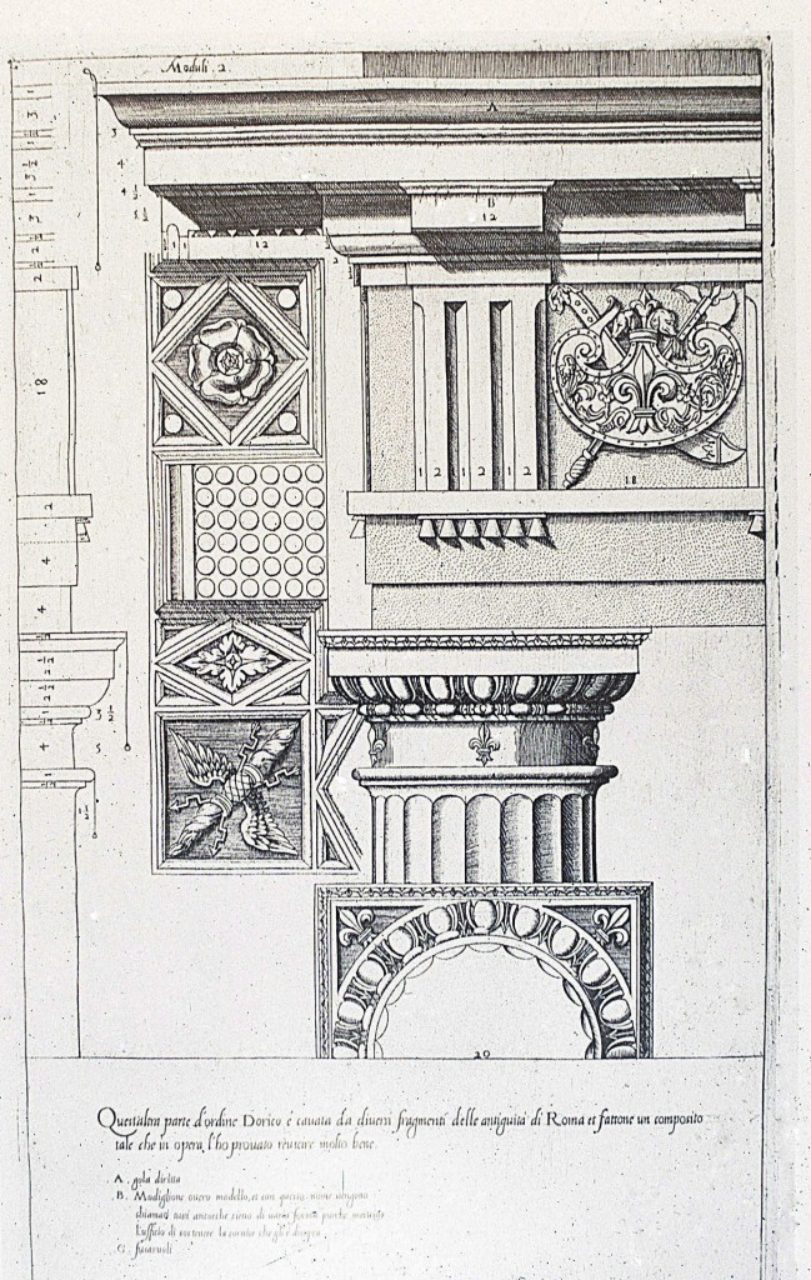 [Figure 2. Plate 14, Giacomo Vignola, Canon of the Five Orders of Architecture.
A subtle but telling difference between Vignola's Doric and Fréart's Albano Doric is Vignola's encasing of the guttae with a band around the mutules; i.e. the guttae profiles are not exposed on the edges of the mutules. (see Fig. 2) Moreover, though he does not show it on his plate of the mutulary Doric, Vignola's Doric, both mutulary and denticulated, is always executed with a base consisting of a single torus on a plinth. In addition, Vignola's crown molding is a cyma recta as opposed to Fréart's cavetto. Finally, Vignola's column shaft is fluted where the Albano shaft is not. We might note that there is no hard and fast rule on the fluting of Roman columns. Normally, if a Roman column was a monolith of granite or fine marble, it was not fluted. Fluting was used to deemphasize the joints when a column shaft was made up of series of drums.
18th-century British architects showed a partiality for the mutulary Doric. Various architects illustrated their own versions in their treatises. Among the first was James Gibbs, who presented the mutulary Doric in his highly influential Rules for Drawing the Several Parts of Architecture of 1732.[vi] (Figs. 3 & 4) Gibbs's Doric follows Vignola's very closely except that Gibbs inserts a panel in the center of his mutule, thus eliminating eight central guttae. For whatever reason, Gibbs determined that "A double square of two must be left plain in the middle"[vii] Gibbs also recommended the use of an Attic base (two toruses) for his column base. Gibbs's Rules was a popular reference work for 18th-century American architects and builders. A handsome colonial-period adaptation of Gibbs's Doric is found on the porch added in 1768 to the ca. 1760 Mount Clare in Baltimore. (Fig. 5)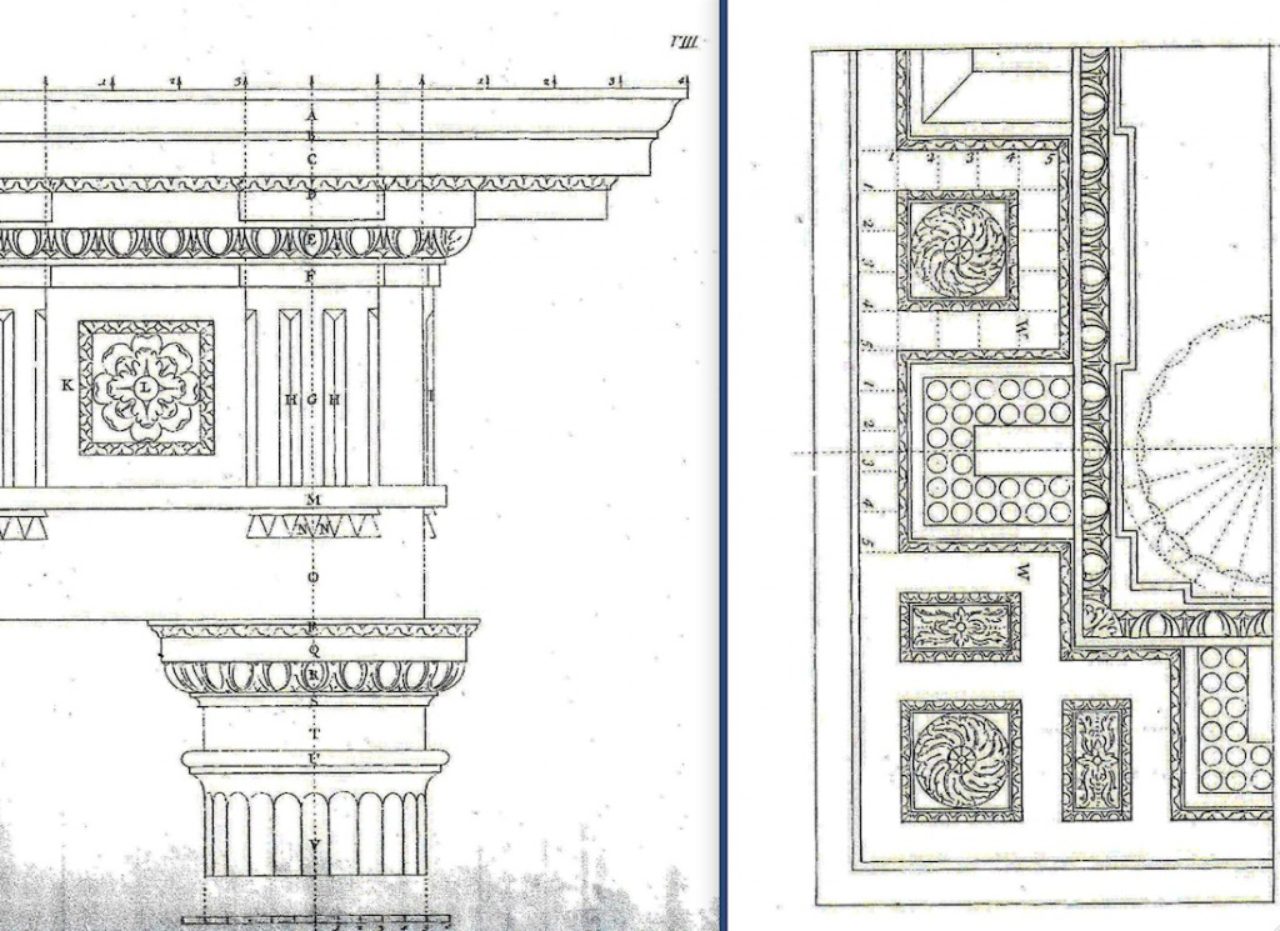 Figure 3 (left), Plate VIII (detail), James Gibbs, Rules for Drawing the Several Parts of Architecture. Figure 4 (right), Plate VIII (soffit detail) James Gibbs, Rules for Drawing the Several Parts of Architecture.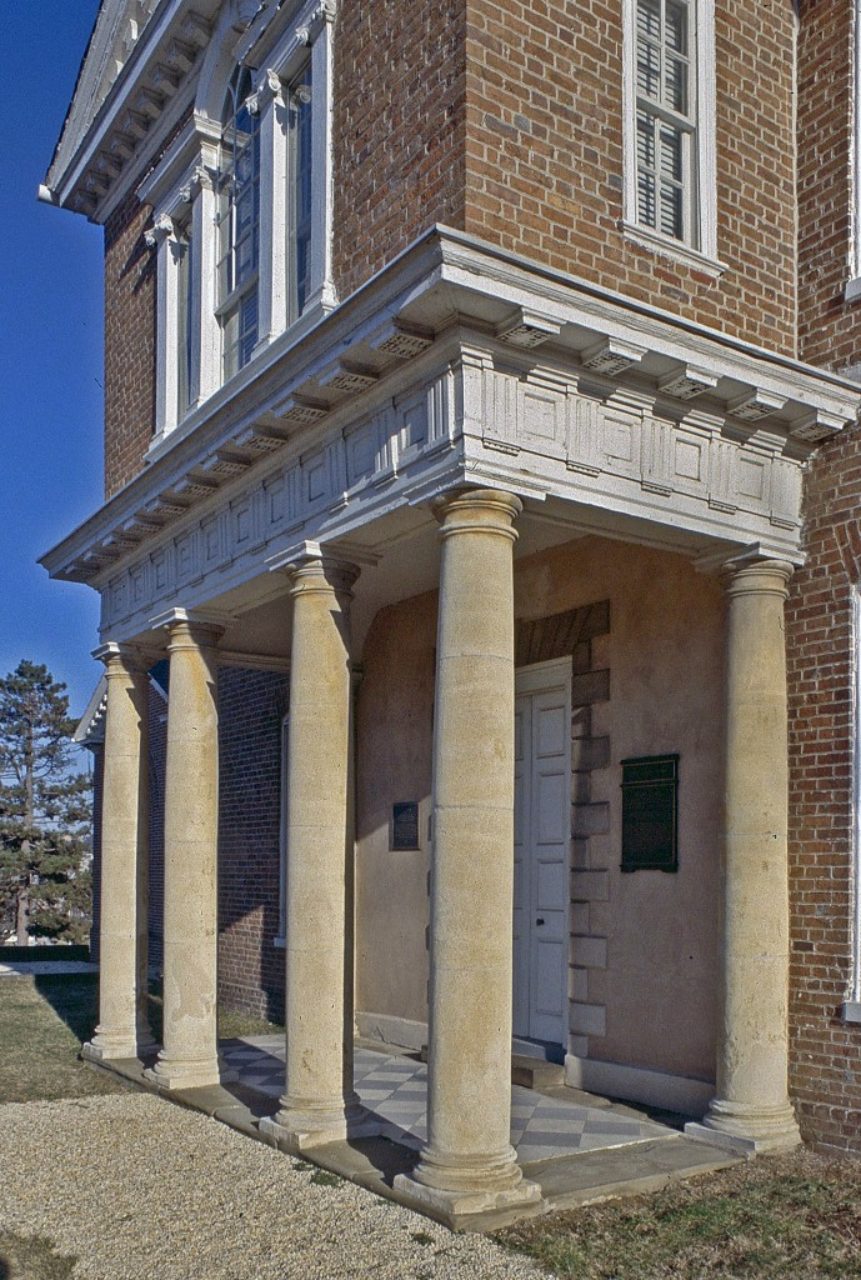 Figure 5. Mount Clare, Baltimore, Maryland (Loth)/caption
Thomas Jefferson owned both Fréart's and Gibbs's treatises (as well as Vignola's). Despite his partiality to Palladio, Jefferson relied on Gibbs for many of his details. So although he declared that he employed Fréart's Doric of Albano for Pavilion IV at the University of Virginia, close examination reveals that its order is nearer to Gibbs's Doric, incorporating Gibbs's "double square" in the mutules, and a cyma recta crown molding instead of a cavetto. (Fig.6) Jefferson also followed Gibbs by adding an Attic base to Pavilion IV's columns. He appears to have relied again on Gibbs's Doric in the parlor entablature of Pavilion II (Fig. 7), and in his tea-room at Monticello. We can only speculate that Jefferson found Gibbs's instructions for executing the order easier to follow than Fréart's.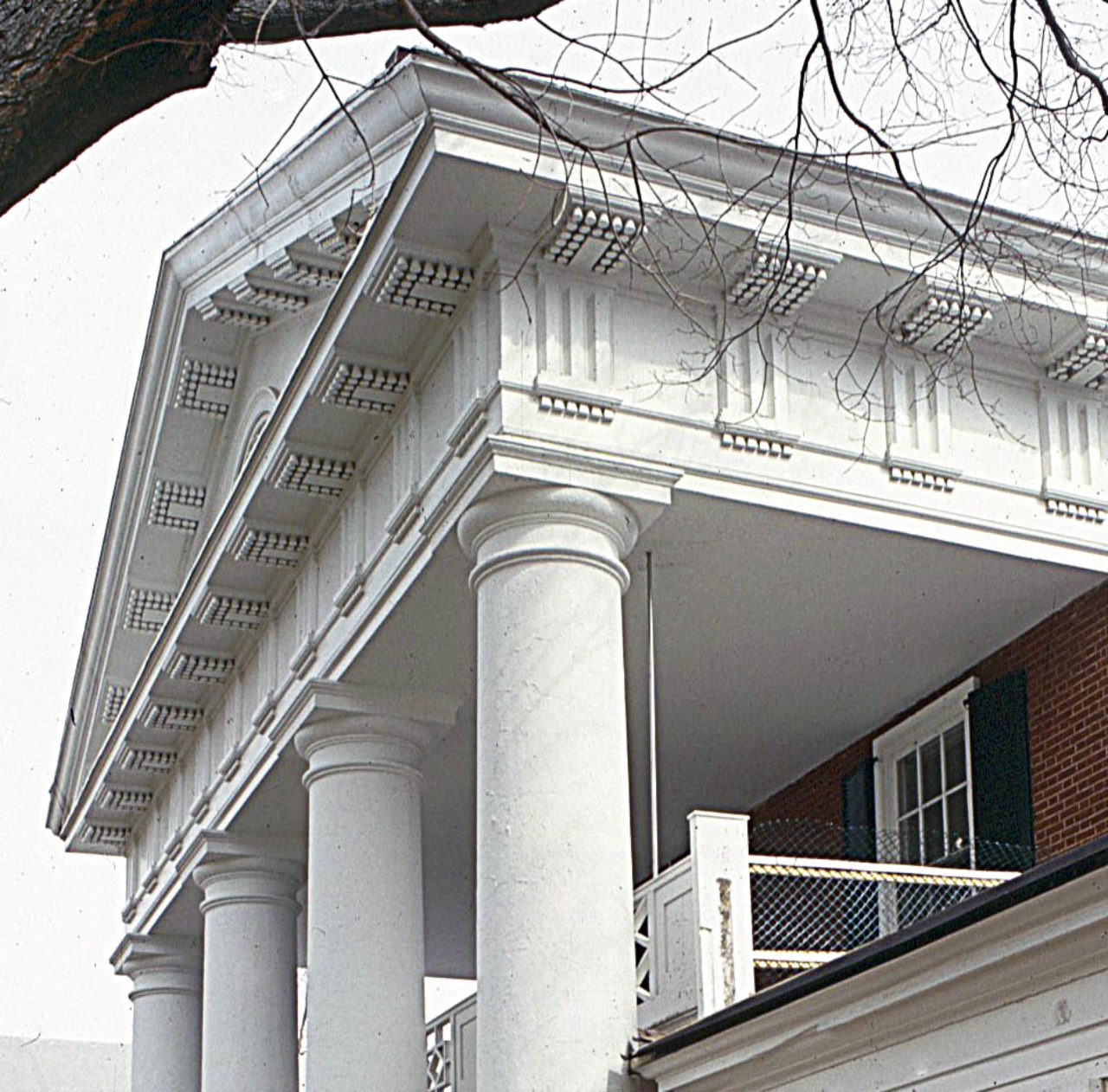 Figure 6. Pavilion IV, University of Virginia, Charlottesville (Loth)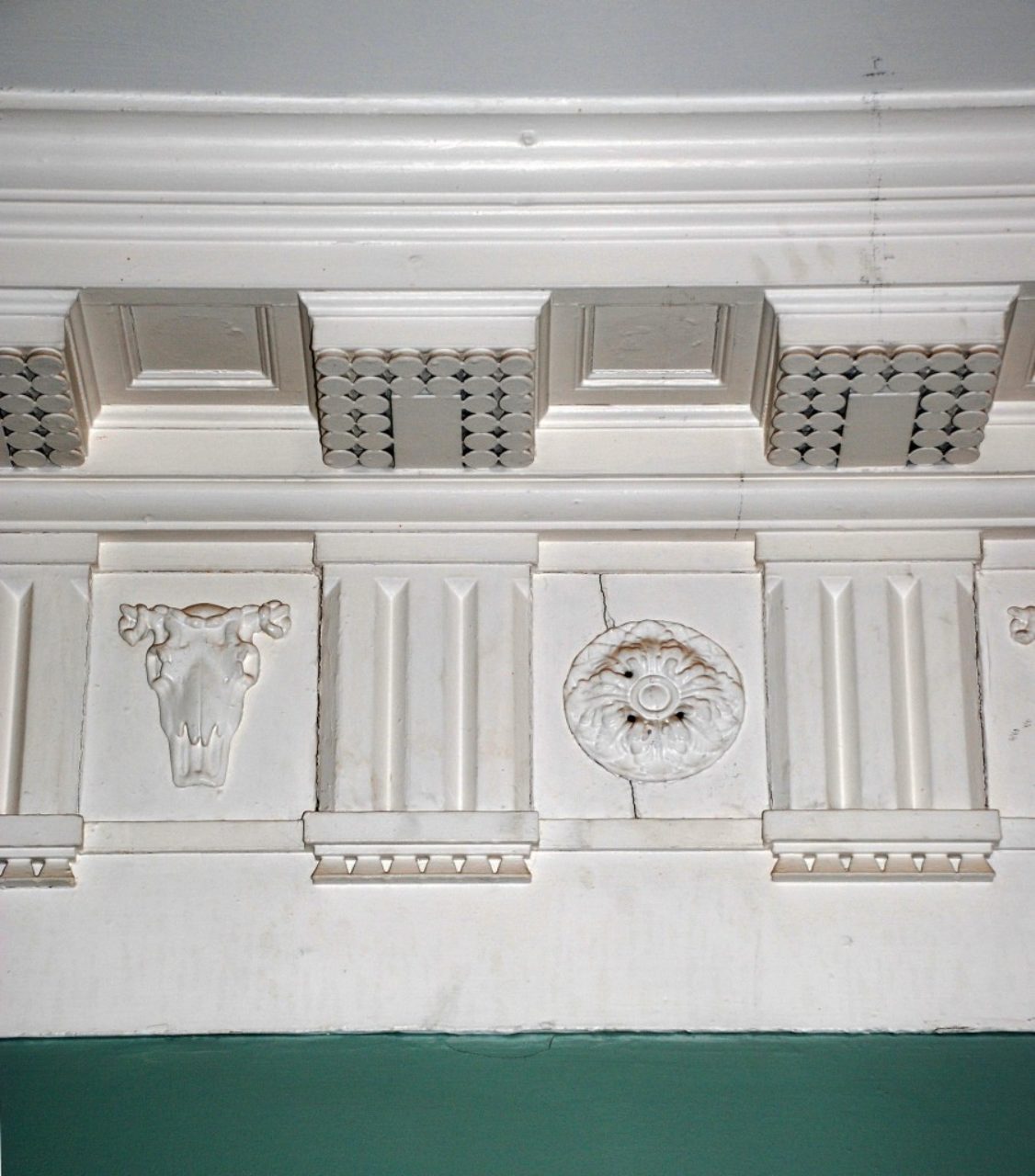 Figure 7. Parlor entablature, Pavilion II, University of Virginia (James Zehmer)
One of the most beautiful depictions of the mutulary Doric appears in Abraham Swan's folio pattern book, The British Architect of 1745. (Fig. 8) Although Swan does not credit him, his plate closely adheres to Vignola's version of the order. Swan stated in his introduction, "Palladio, Scamozzi, and Vignola, are certainly the best and most celebrated Authors who have wrote on Architecture"[viii] Sir William Chambers, another British architect of the period, presented his own version of Vignola's mutulary Doric in his Treatise on the Decorative Part of Civil Architecture, first published in 1759. (Fig. 9) Interestingly, Chambers drew from Fréart in his use of a cavetto for his crown molding, but his mutules have the double square following the precedent of Gibbs, and the guttae are encased like Vignola's. As with Gibbs, both Swan and Chambers gave their Doric column an Attic base. Apparently, it was difficult for 18th-century architects to accept a column without a base. Nevertheless, Chambers credits Vignola as his source of inspiration for his depiction of the Doric. He wrote, "This profile of Vignola's, being composed in a greater stile, and in a manner more characteristic of the order than any other, I have chosen for my model."[ix] Britain abounds with handsome examples of the mutulary Doric, using either Gibbs, Swan or Chambers as a source. A bold and conspicuous representative of the mutulary Doric is seen on John Nash's portico on the 1822 Hanover Terrace in London's Regent's Park, a product of Nash's reliance on Chambers. (Fig. 10)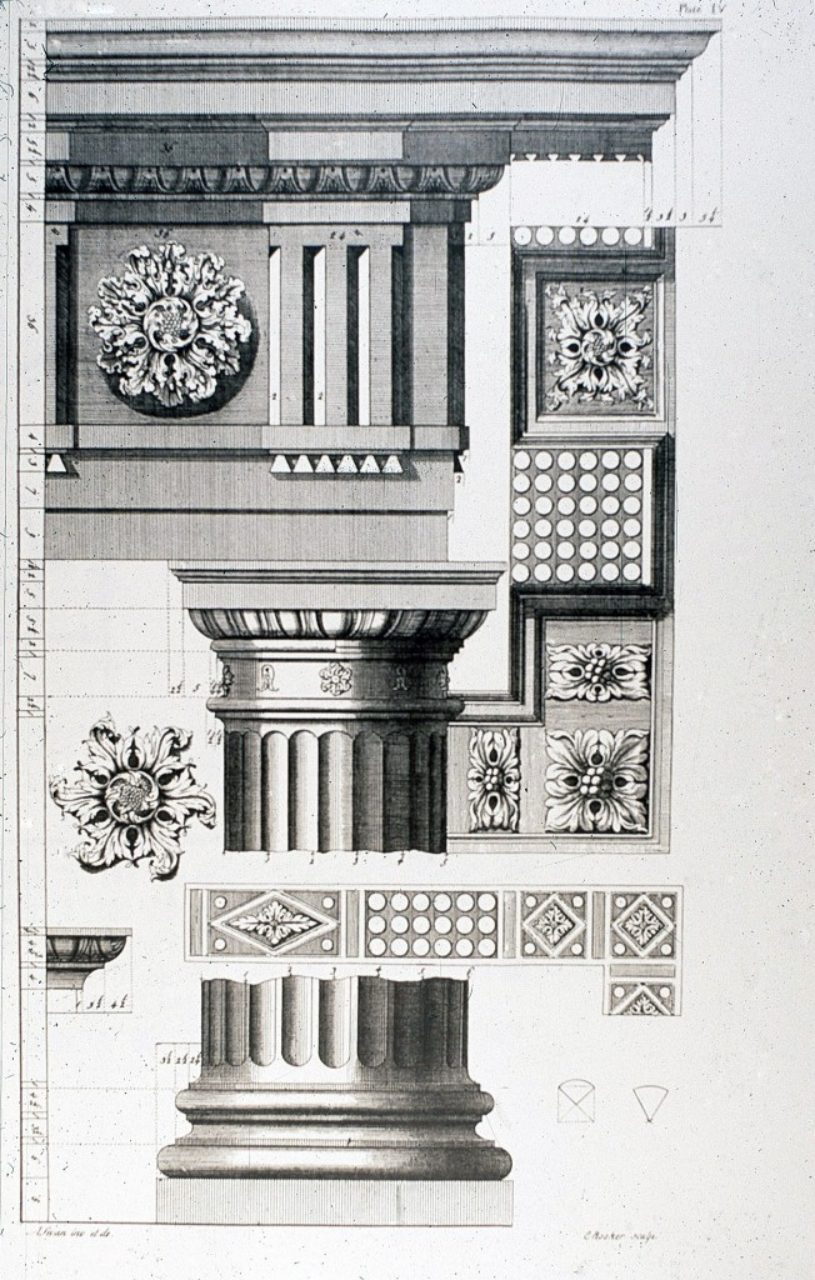 Figure 8. Plate IV, Abraham Swan, The British Architect.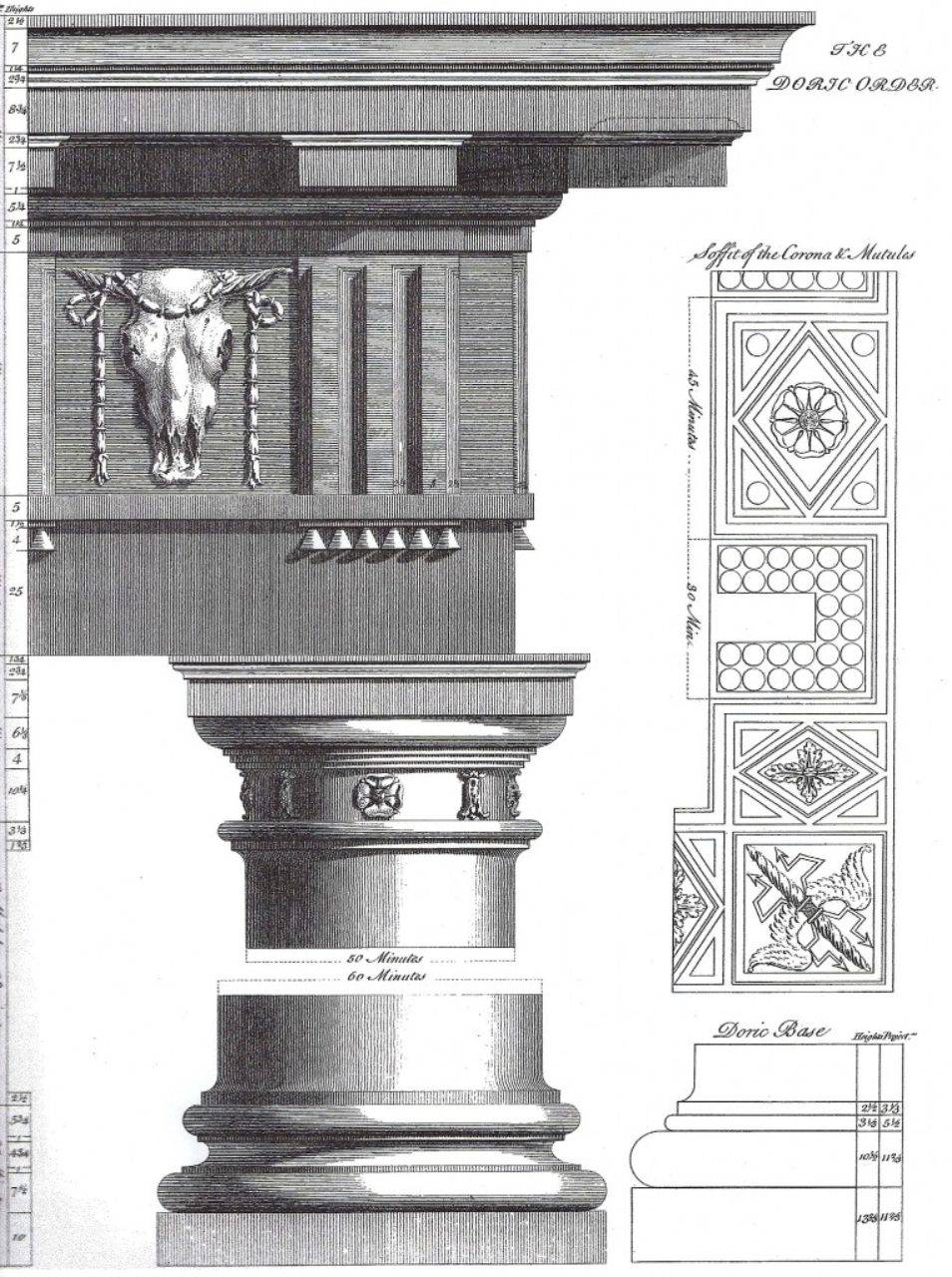 Figure 9. "The Doric Order," Sir William Chambers, A Treatise on the Decorative Parts of Civil Architecture.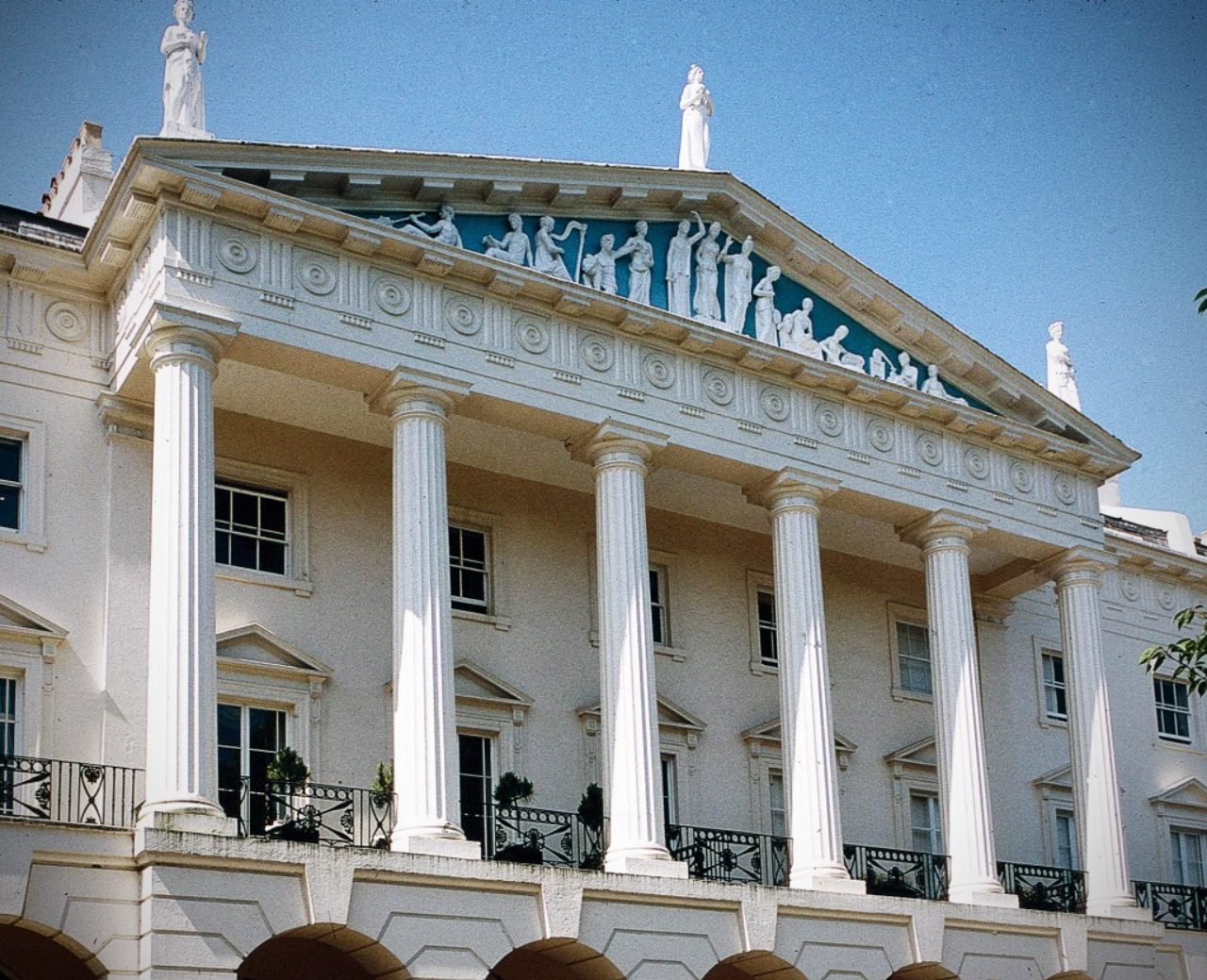 Figure 10. Hanover Terrace, Regent's Park, London (Loth)
While Gibbs's Rules became the main text for the orders for British architects, Vignola's treatise was the primary authority for most of the Continental architects, and was the basis for the orders as taught to students of the École des Beaux-Arts in Paris. Hence, the American architects who studied at the École learned Vignola's orders, and it was Vignola's orders that became the foundation of the classicism of the American Renaissance of the late 19th and 20th centuries. Thus, it is not surprising that on the works of the American architects who studied at the École we find a liberal use of Vignola's mutulary Doric. Among the most talented of America's Beaux-Arts-trained architects was Arthur Brown, Jr., whose central building of Washington's Federal Triangle offers a monumental display of the order. (Fig. 11) Brown, however, elected to avoid guttae in its mutules; possibly because the grandiose scale of the building would make mutules with guttae appear finicky. (Fig. 12) Brown also did not include the egg-and-dart carving in the echini of its capitals.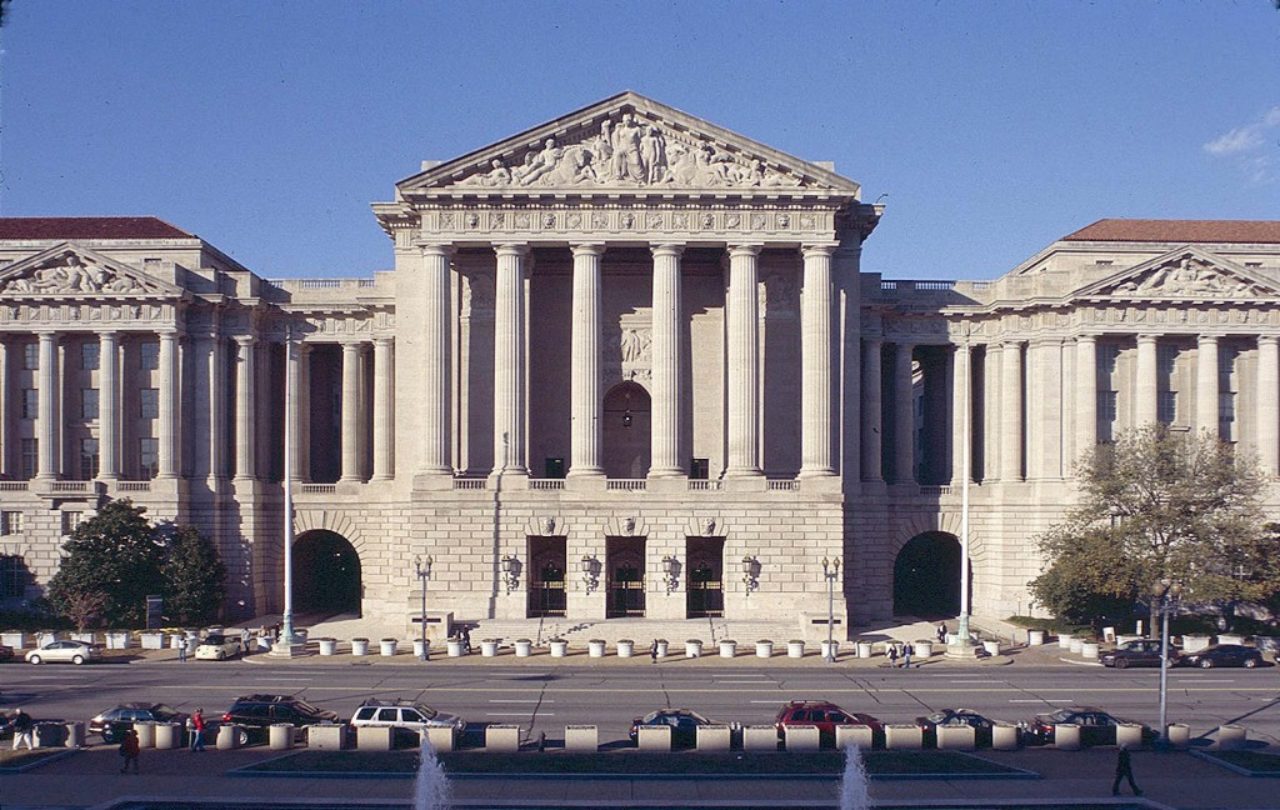 Figure 11. Mellon Auditorium, Federal Triangle, Washington, D.C. (Loth)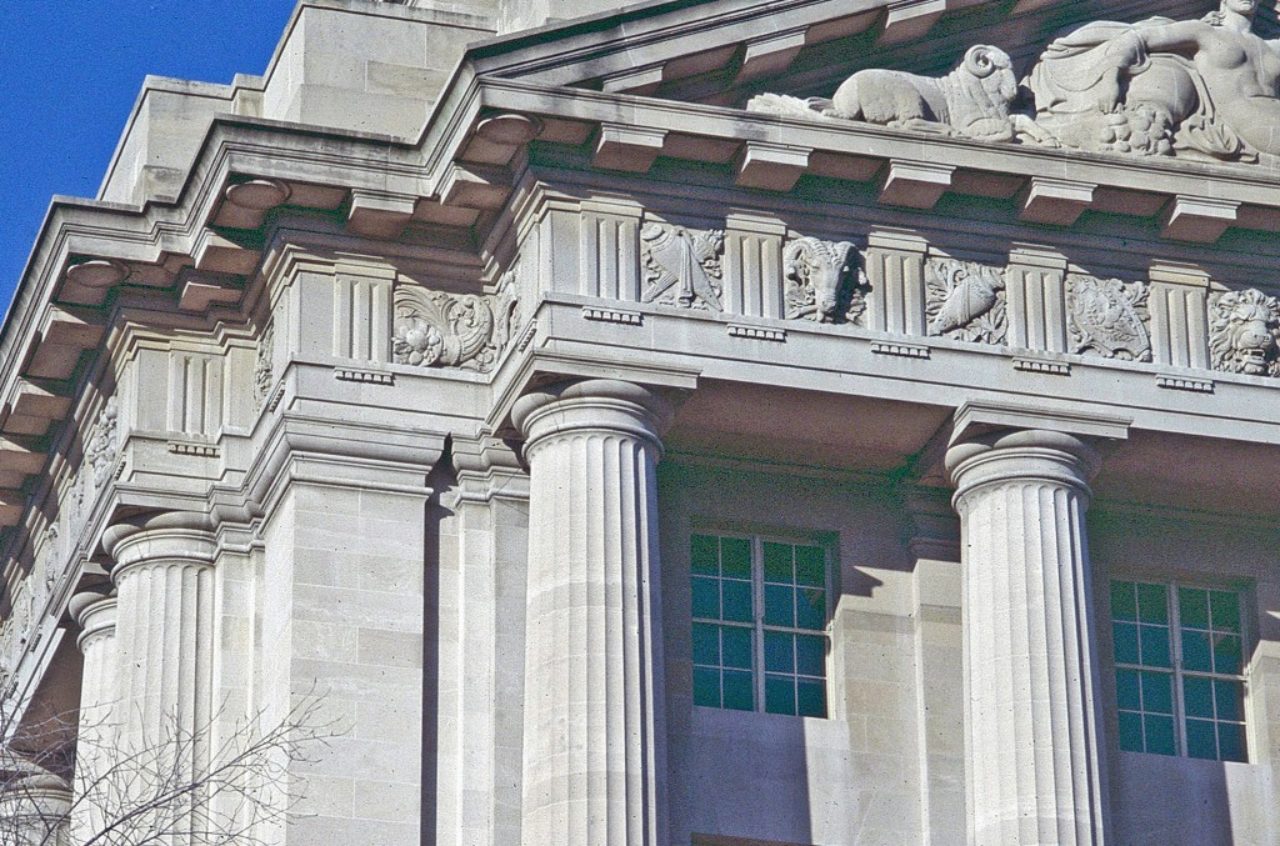 Figure 12. Mellon Auditorium entablature, Federal Triangle, Washinton, D.C. (Loth)
The French preference for Vignola's versions of the orders over Palladio's, or those of other Renaissance architects, or even the Anglo-Palladian architects, spilled over into American architecture schools. The principal agent for this was William R. Ware's American Vignola, published in 1903, a work that became the textbook on classical architecture for nearly all American architectural students in the first half of the 20th century. In his preface, Ware stated, "Other systems have been presented by Alberti, Palladio, Scamozzi, Serlio, Sir William Chambers and others. But Vignola's Orders have generally been accepted as the Standard."[x] Thus, the two versions of the Doric presented by Ware follow Vignola's, with the mutulary version being shown first and without the double square introduced by Gibbs. (Fig.13)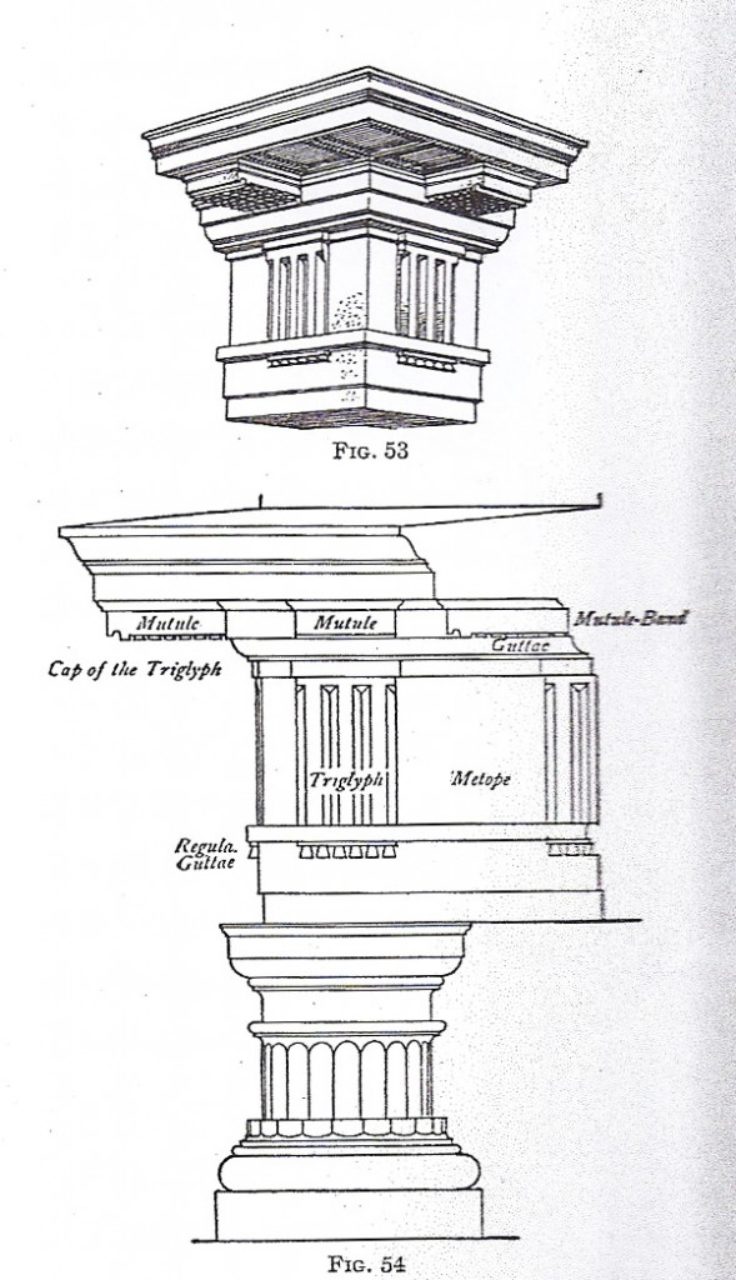 Figure 13. The Mutulary Doric, William R. Ware, The American Vignola, fifth edtion, p. 12.
The American Vignola made the mutulary Doric popular not only with architects but with building supply companies. Consequently, we have hundreds, if not thousands of examples of Vignola's mutulary Doric spread across the country. Typical is the front porch of an early 20th-century faculty residence at Virginia's Sweet Briar College (Fig.14 ). The front portico of an elementary school in the village of Waterford, Virginia, also dating from the early 20th century makes academic use of the order, a common phenomenon on public schools and institutional buildings throughout the U.S. (Fig. 15) Nevertheless, not all American architects were beholden to The American Vignola. In its design for the cornice of Manhattan's Henry Hollins house, on Manhattan's West 56th Street, the firm of McKim, Mead & White chose to duplicate the cornice of the Albano Doric from Fréart, complete with thirty-six fully exposed guttae and a cavetto crown molding. (Fig.16)[xi]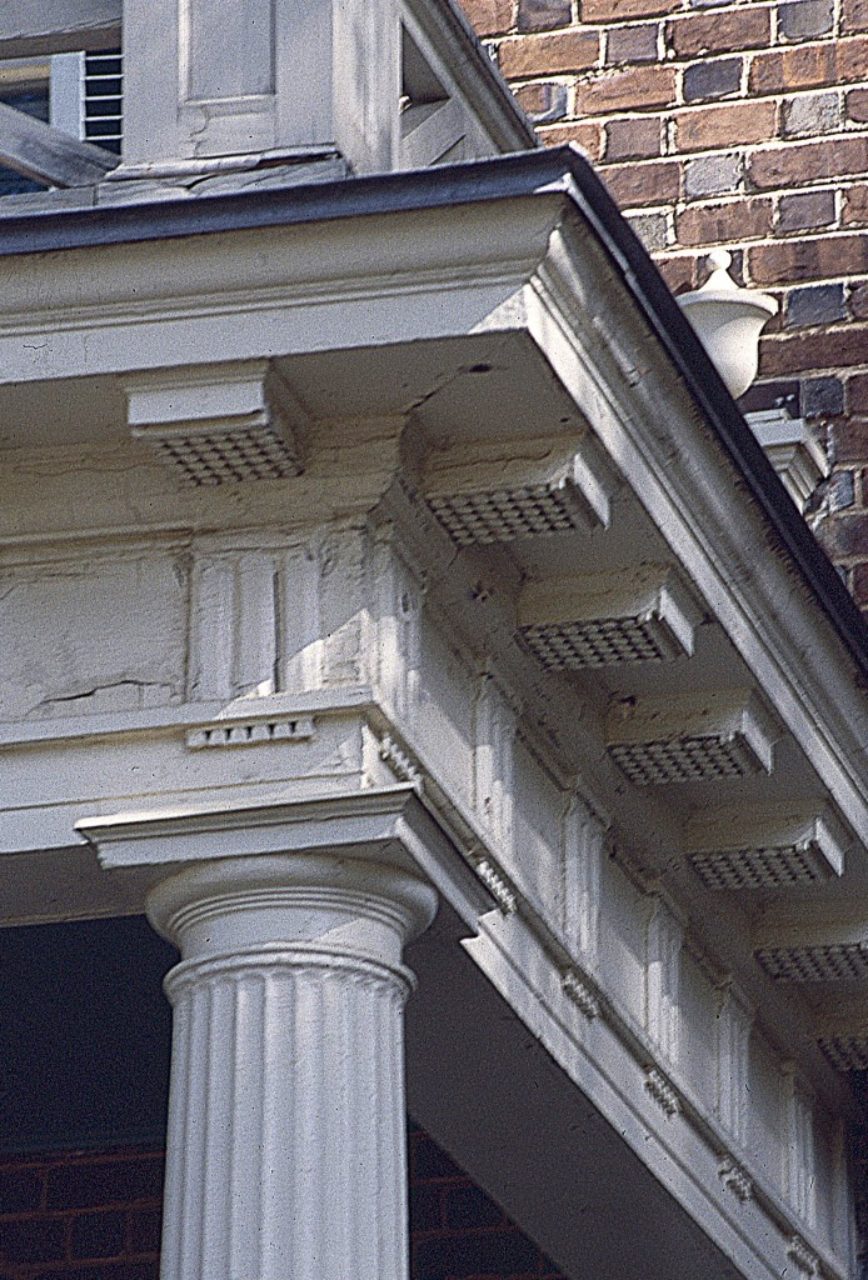 Figure 14. Faculty residence, Sweet Briar College, Amherst, Virginia (Loth)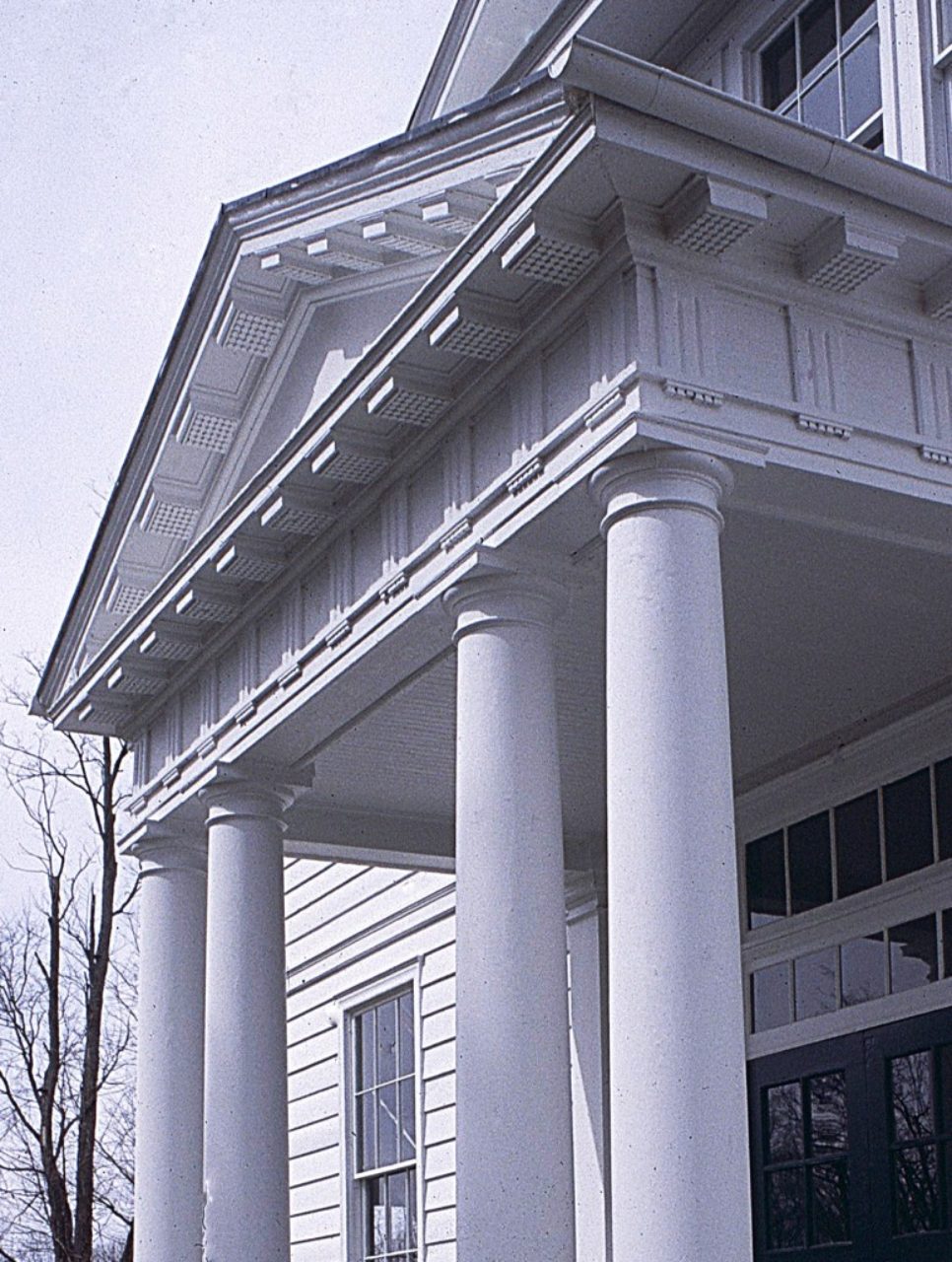 Figure 15. Waterford Elementary School, Waterford, Virginia (Loth)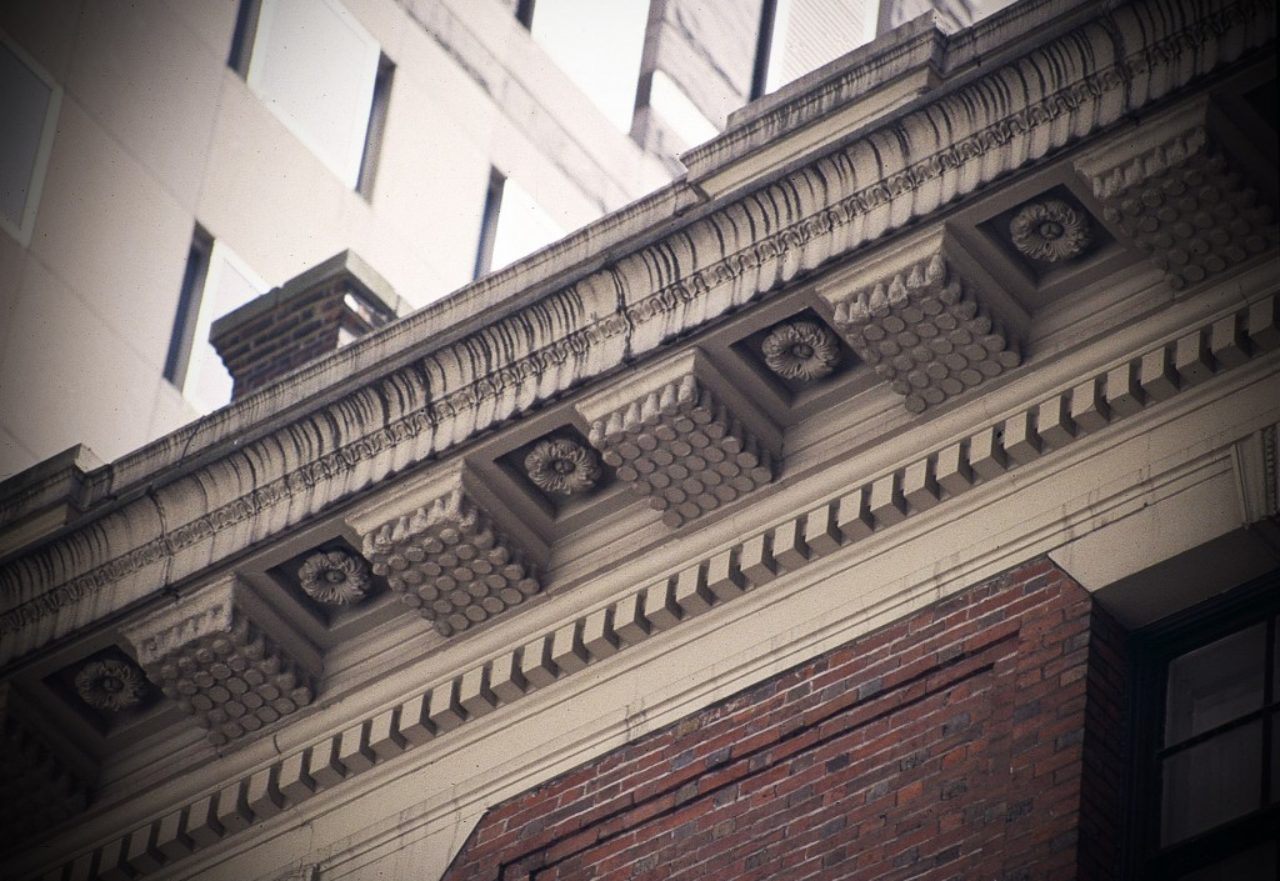 Figure 16. Cornice, 14 W. 56th Street, New York City (Loth)
---
[i]
Albano is a town on Lake Albano, in the Alban hills about eighteen miles south of Rome.
[ii]
The quote is from John Evelyn's 1654 English translation of Fréart's work, titled
A Parallel of the Antient Architecture with the Modern,
p. 20.
[iii]
Ibid, page 12.
[iv]
Giacomo Barozzi da Vignola,
Canon of the Five Orders of Architecture,
(1999 English translation by Branko Mitrovic of the the 1572 edition) Acanthus Press, 1999, plate 14.
[v]
William R. Ware, in
The American Vignola
suggests that Vignola's mutulary Doric order was derived from the Doric order of the Basilica Julia in the Roman Forum.
American Vignola,
fifth edition, 1904, p. 13.
[vi]
Gibbs's Doric closely parallels that illustrated by Claude Perrault in his 1683 treatise on the orders.
[vii]
James Gibbs,
Rules for Drawing the Several Parts of Architecture
(1732), page 10.
[viii]
Abraham Swan,
The British Architect
(Dover Publications 2003 reprint of the 1793 [3
rd
edition], page III.
[ix]
Sir William Chambers,
Treatise on the Decorative Parts of Civil Architecture,
p.45.
[x]
William R. Ware,
The American Vignola
(Fifth edition, 1904) page iii
[xi]
I am grateful to Hugh Petter who engaged my interest in the Albano Doric more than a decade ago.