What We're Watching: Architecture and Design in Film
Recommendations from Suzanne Tucker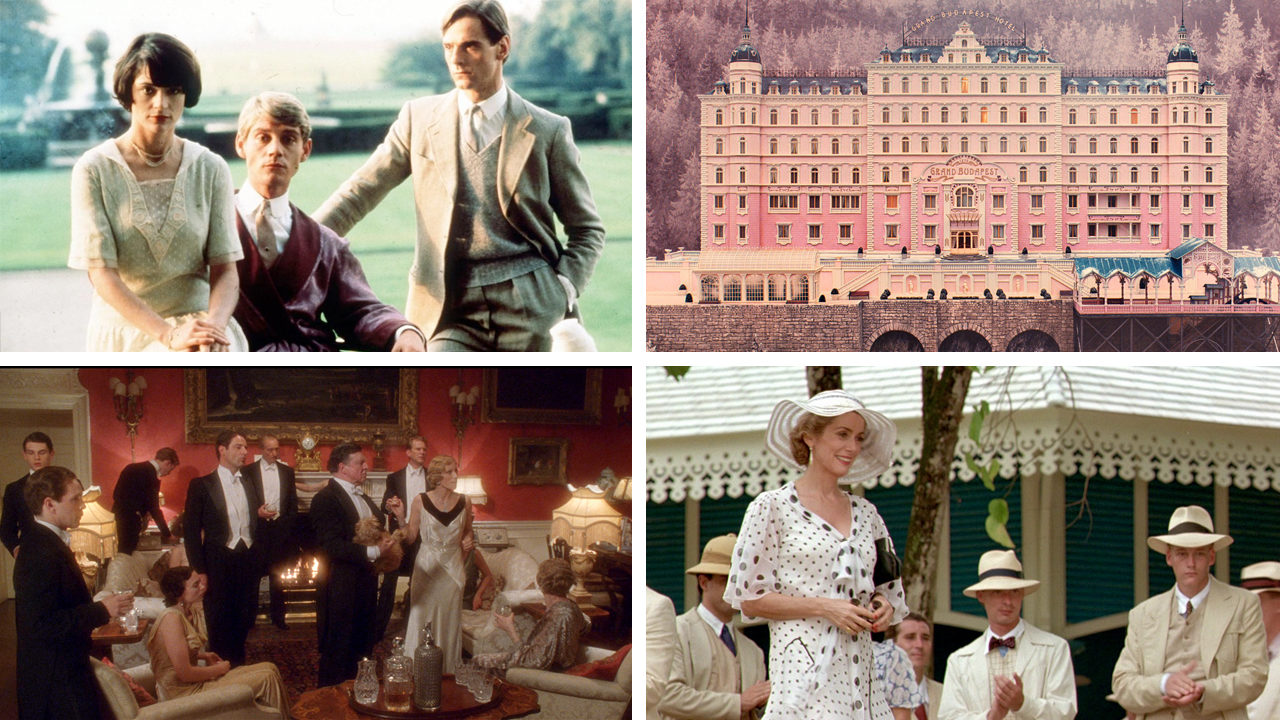 Each week, the ICAA is inviting members of our community to offer their list of recommended at-home viewing, with special attention given to films that appeal to lovers of architecture and design. For this week's film recommendations from the ICAA's community of classicists, we are happy to welcome AD100 designer Suzanne Tucker, one of the four founding Directors of the Northern California Chapter of the Institute of Classical Architecture & Art and currently Director Emeritus, having served on the board for fourteen years. She also serves as a Director on the National ICAA Board and has co-chaired the Arthur Ross Awards in New York since 2014.
Brideshead Revisited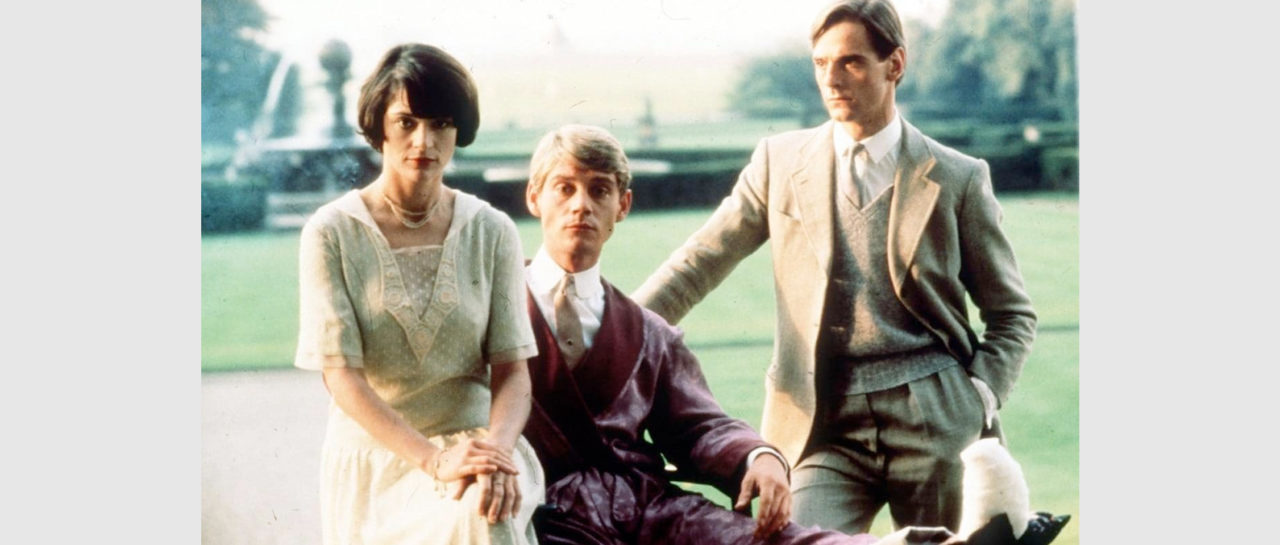 1981, directed by Charles Sturridge, starring Jeremy Irons, Anthony Andrews, and Diana Quick

I prefer the 1981 British television serial starring Jeremy Irons and Anthony Andrews over the 2008 movie, though both were filmed at Castle Howard, a stately home in North Yorkshire. Designed in 1701 by John Vanbrugh (best known as the designer of Blenheim Palace), Castle Howard contributed some truly jaw-dropping locations to both serial and movie, such as the Atlas Fountain, the Temple of the Four Winds, and the spectacular chapel which was redecorated in 1870 in the pre-Raphaelite style and boasts impressive William Morris and Edward Burne-Jones designs. The stellar cast and period costumes provide delicious eye candy as well.
Howards End is available to stream on BritBox through Amazon Prime.

The Grand Budapest Hotel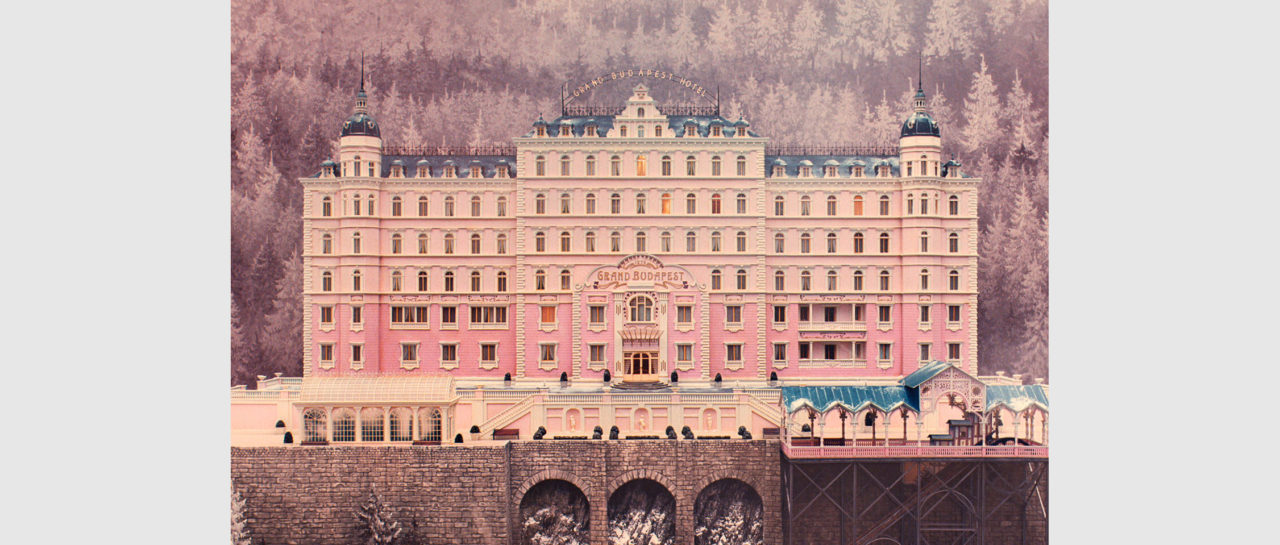 2014, directed by Wes Anderson, starring Ralph Fiennes, Tony Revolori, F. Murray Abraham, Adrien Brody, Willem Dafoe, Saoirse Ronan, Tilda Swinton, and many more

I love director Wes Anderson's quirky tone and idiosyncratic visual style. The Grand Budapest Hotel is his 2014 comedy-drama, exploring tragedy, war, fascism, nostalgia, friendship, and loyalty. The film's colorful palette and hand-built set design (Anderson avoids CGI wherever possible) makes this a truly unique visual experience in our current world – poetic and enchanting. The performances by Ralph Fiennes, Saoirse Ronan, Tilda Swinton and Bill Murray make for a wonderful romp. The cotton candy pink hotel itself is one of the characters and feels like such a throwback to a time when life and travel were truly grand.
The Grand Budapest Hotel is available to stream on Amazon Prime, Google Play, iTunes, Vudu, and Youtube.
Gosford Park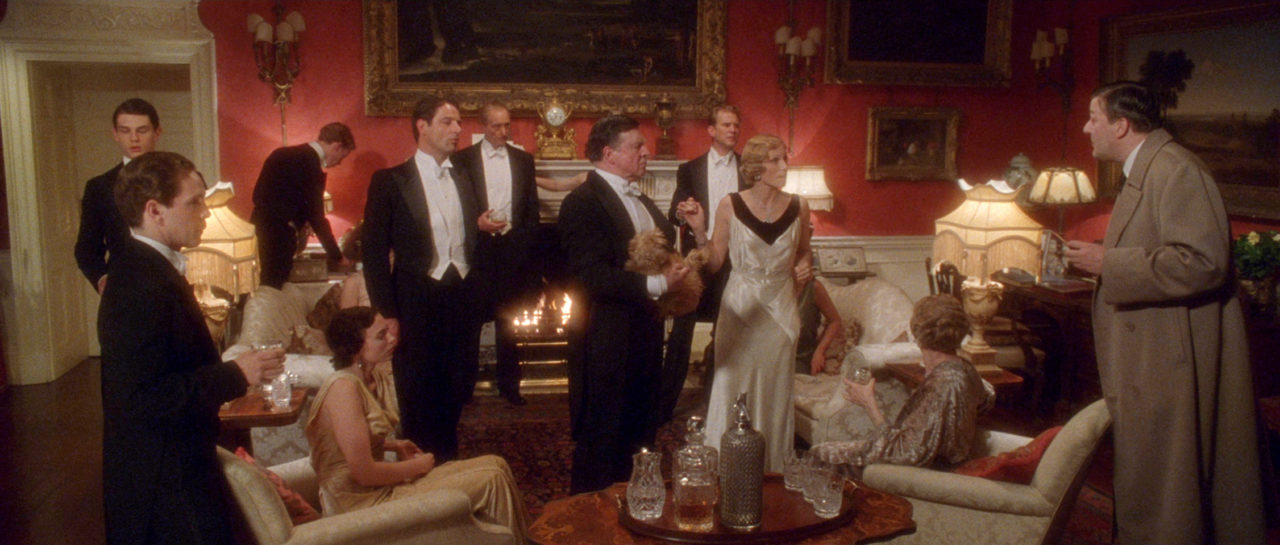 2001, directed by Robert Altman, starring Maggie Smith, Kristin Scott Thomas, Michael Gambon, Helen Mirren, Jeremy Northam, Bob Balaban, and more

Gosford Park is Robert Altman's 2001 take on the classic British murder mystery. It was written by Arthur Ross Award winner Julian Fellowes (of Downton Abbey fame), and influenced by Jean Renoir's French classic, La Règle Du Jeu. The film is a captivating depiction of the traditional upstairs/downstairs world of a English country estate, filled with a host of interesting characters, played by one of the best ensemble casts ever seen (though of course Dame Maggie Smith steals the show). It's a deeply layered movie that takes you through every single room of the house (filming was done at Wrotham Park and Syon House) as the complex plot is explored through some of the wittiest dialogue ever written.
Gosford Park is available to stream on Amazon Prime, Google Play, iTunes, Vudu, and Youtube.
Indochine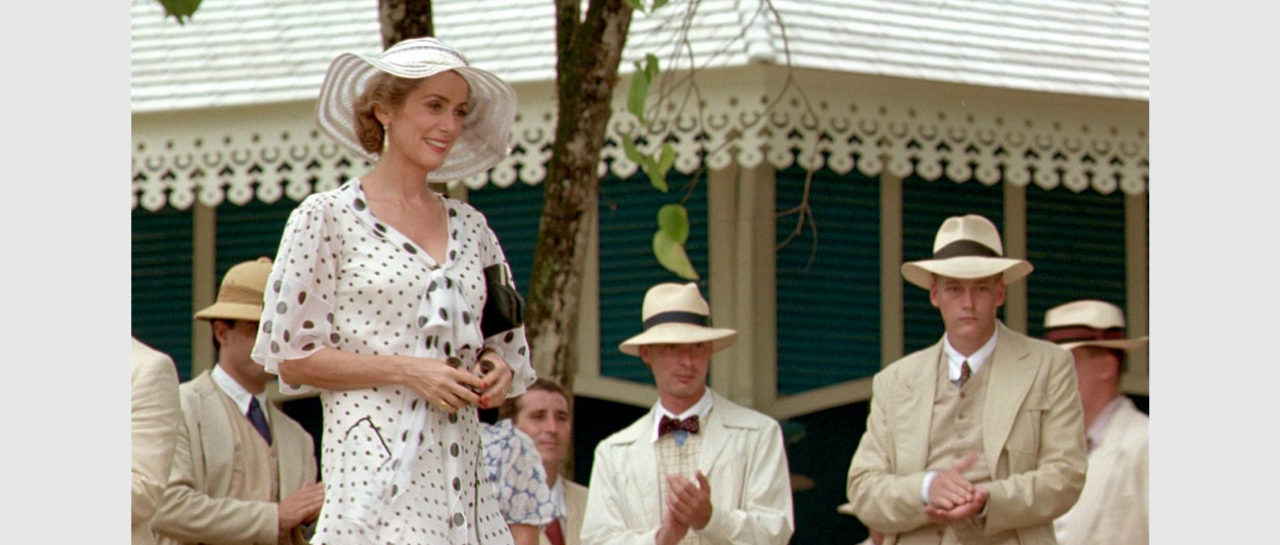 1992, directed by Régis Wargnier, starring Catherine Deneuve, Vincent Pérez, Minh Dam Pham, and Jean Yanne

Indochine is a 1992 French period drama film set in colonial French Indochina during the 1930s to 1950s. Starring the incomparable Catherine Deneuve, it is a sweeping epic about the dying days of the elegant yet decadent French colonial regime. Filmed in Vietnam and Malaysia, Indochine is visually stunning, both in its landscapes and in its period-perfect settings and costumes. Although steeped in French elegance and irony, it feels more like a vintage Hollywood movie in its scale and scope and grand passions.
is available to stream on Amazon Prime, Google Play, iTunes, Vudu, and Youtube.