What We're Watching: Architecture and Design in Film
Recommendations from Andrew Califano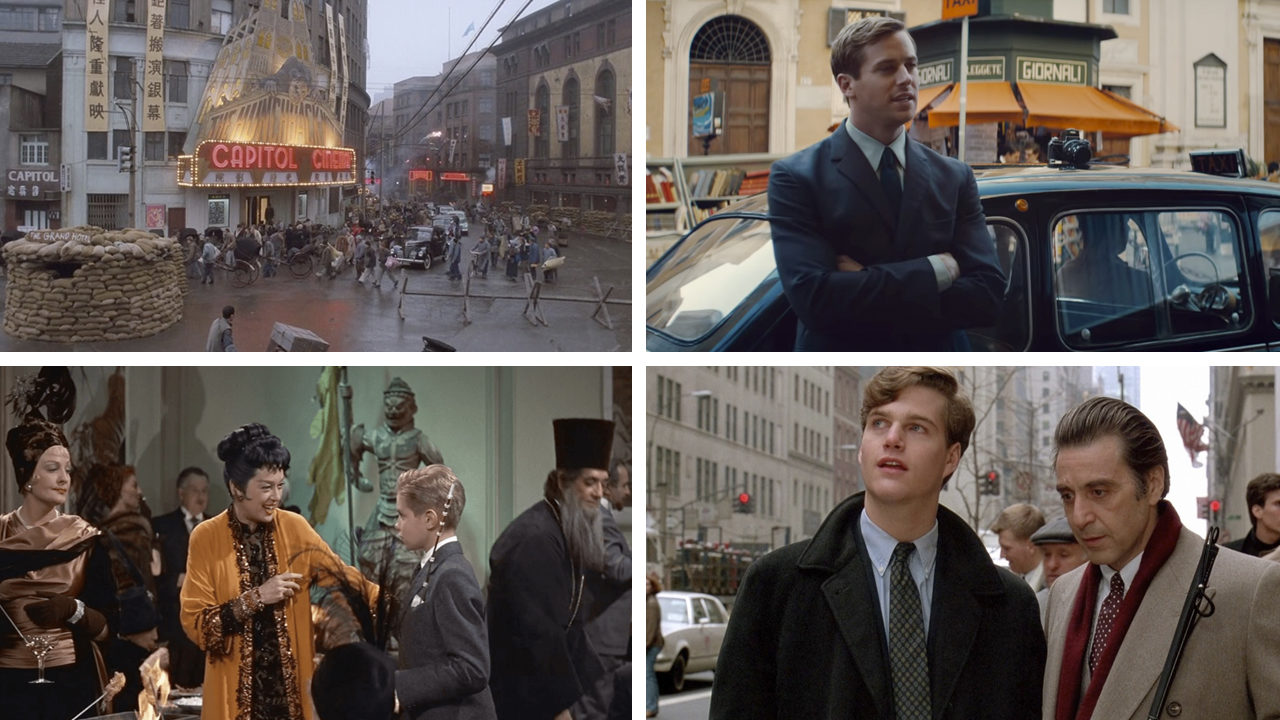 Each week, the ICAA is inviting members of our community to offer their list of recommended at-home viewing, with special attention given to films that appeal to lovers of architecture and design. For this week's film recommendations from the ICAA's community of classicists, we are happy to welcome Andrew Califano, an architect at the ICAA Member Firm Ferguson & Shamamian and 2015 Stanford White Award winner. Join Andrew for a cinematic visit to the Bund in Shanghai, grand Long Island estates, glamour in Rome (across multiple periods), the sprawling metropolis of Tokyo, and the evolving interior decorating schemes of a New York socialite.

Sabrina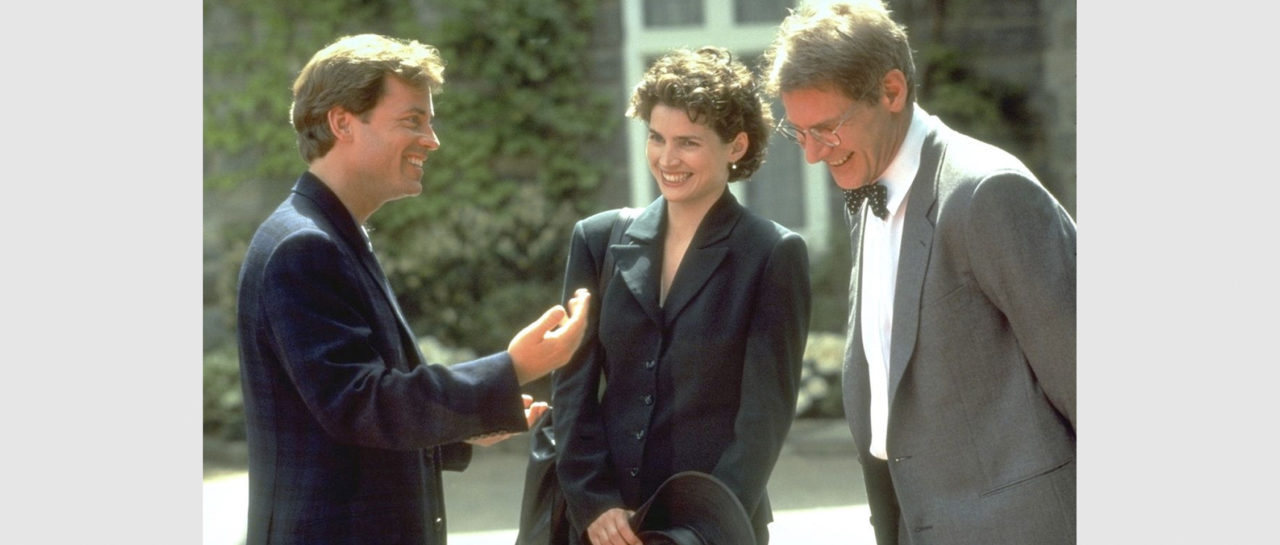 1995, directed by Sydney Pollack, starring Harrison Ford, Greg Kinnear, and Julia Ormond

Sydney Pollack's 1995 remake of Billy Wilder's 1954 original stars Julia Ormond as the titular Sabrina and Harrison Ford and Greg Kinnear as brothers Linus and David Larrabee. Sabrina is the daughter of the Larrabee family's chauffeur and lives above the elegant carriage house of their large Long Island mansion. The ensuing story, involving visits to picturesque Paris, a love triangle between Sabrina and the two brothers, and a billion dollar business merger held in the balance, plays out against the background of the magnificent 1928 Junius Spencer Morgan (grandson of J.P.) estate, "Salutations," in Glen Cove, Long Island, designed by noted—but frankly underrated—architect Roger H. Bullard (of East Hampton's Maidstone Club).
The parties set in mansions overlooking Long Island Sound are marked by 1990's excess—cases of Krug champagne in silver troughs, live orchestras, abundant black tie, and tree-hanging twinkle lights before they were a cliché—and locations include a charming Martha's Vineyard cottage, a Park Avenue office (look closely to spot displayed architectural prints), and the long-gone Air France Concorde Lounge at John F. Kennedy Airport. Frankly, I'd be happy with the chauffeur's apartment over that dreamy garage.
Sabrina is available to stream on Amazon Prime, Google Play, iTunes, Vudu, and Youtube.

Empire of the Sun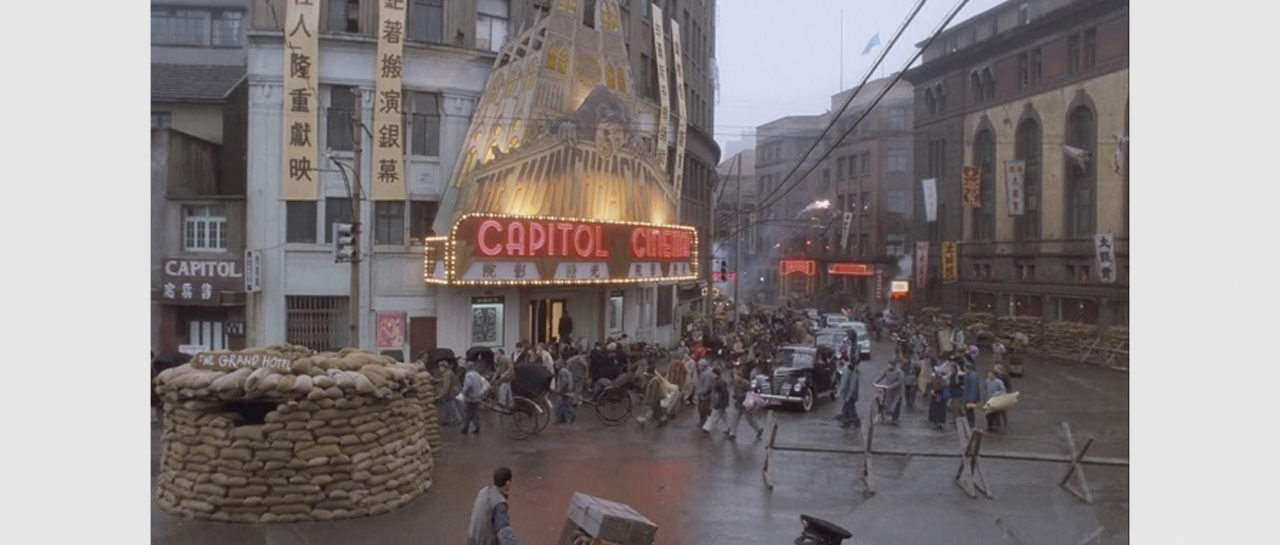 1987, directed by Steven Spielberg, starring Christian Bale, John Malkovich, Miranda Richardson, and Nigel Havers

Steven Spielberg's epic coming-of-age film set set in Japanese-occupied Shanghai during World War II stars a young Christian Bale as the lead, a young wealthy British boy, Jamie Graham, who is separated from his family and posh colonial life during the Japanese invasion in 1941, and becomes a prisoner of war in a Japanese internment camp.
Representing issues of colonialism through architecture and design, the film opens with a scene filmed on site at the turn-of-the-century neo-gothic St. Ignatius Cathedral in Shanghai (which looks here like it could be in any middle American city), followed by visions of the opulent lifestyle of colonists in the Shanghai International Settlement: the Graham family lives in a large neo-Georgian home with a swimming pool, and ride in the chauffeur-driven Packard to a friend's costume party in a large neo-Tudor mansion. This is sharply contrasted with the poverty and chaos of their surroundings. As the Japanese invasion commences, the family moves to the 1929 art deco Cathay Hotel (now Peace Hotel) along the Bund, the highly eclectic series of international buildings on the Huangpu Riverfront in central Shanghai.
(The film was shot in 1987—probably one of the last times this scene looked much as it did in 1941, prior to the rapid modernization of Shanghai in the 1990s. I experienced a wildly different place when I visited Shanghai in 2014, although much of the colonial architecture of the Bund remains.)
Jamie is separated from his family and becomes a POW, the glamour of his former life and innocence contrasted with the poverty, austerity, and severity of the Japanese internment camp. Towards the end of the film the prisoners encounter an abandoned football stadium filled with all their looted western antiques, artwork, and possessions, including the Packard. From there Jamie witnesses the flash of the atomic bomb from hundreds of miles away. The film deals with the themes of loss of innocence, separation, and growing up too quickly. There is also a beautiful score by John Williams.
Empire of the Sun is available to stream on Amazon Prime, Google Play, iTunes, Vudu, and Youtube.

The Man from U.N.C.L.E.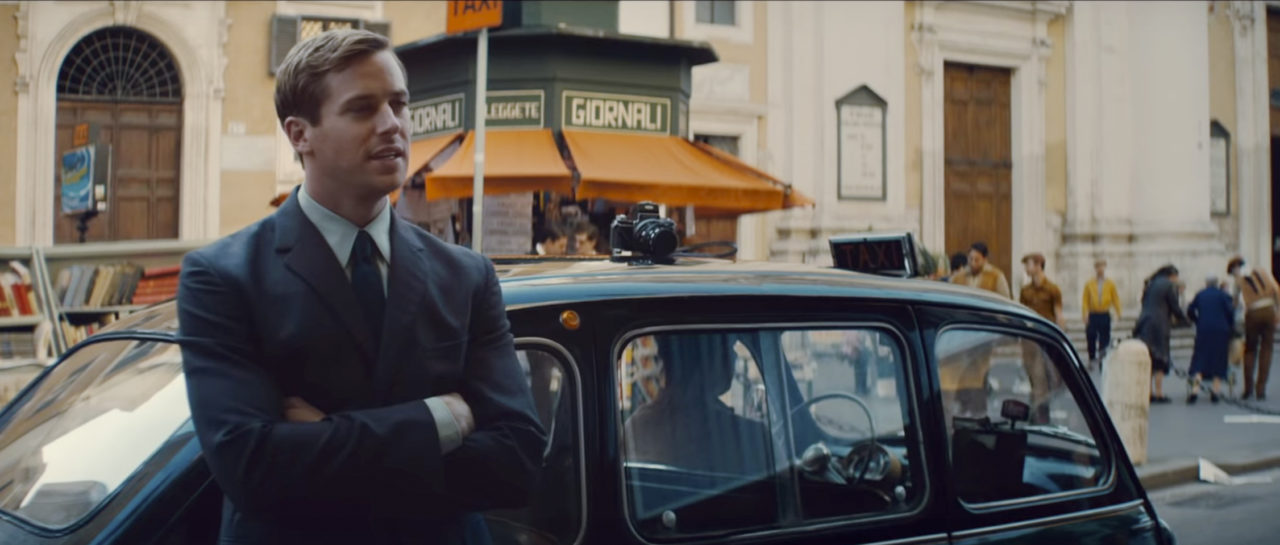 2015, directed by Guy Ritchie, starring Henry Cavill, Arnie Hammer, Alicia Vikander, Elizabeth Debicki, Jared Harris, and Hugh Grant

This stylish film version of the 1960s television series is perhaps a little cheesy, as many spy films are, but it is also doused in glamour, with locations, cars, and fashion offering a feast for the eyes. Wonderful attention is given to the architecture of the filming locations: scenes filmed in London Parks fill in for post-war Berlin, with a belle époque bathing pavilion and an art deco café, before moving on to Italy where the visual feast really begins, with stops at the luxurious Grand Hotel Plaza in Rome, the Spanish steps, the Theater of Marcellus, and a stunning panorama of the Forum of Trajan at the end. More off the beaten path, the fascist era Teatro Mediterraneo in the Mostra d'Oltremare Park in Napoli makes an imposing villain's headquarters, while the Convent of Santa Teresa and the exemplary renaissance gardens at Villa Farnese in Caprarola serve as their private home: the 15th century fortified Castello Aragonese in Baia is their lair. All these places provide a constant backdrop of visual richness that I think makes this film very enjoyable.
The Man from U.N.C.L.E. is available to stream on Amazon Prime, Google Play, iTunes, Vudu, and Youtube.

Scent of a Woman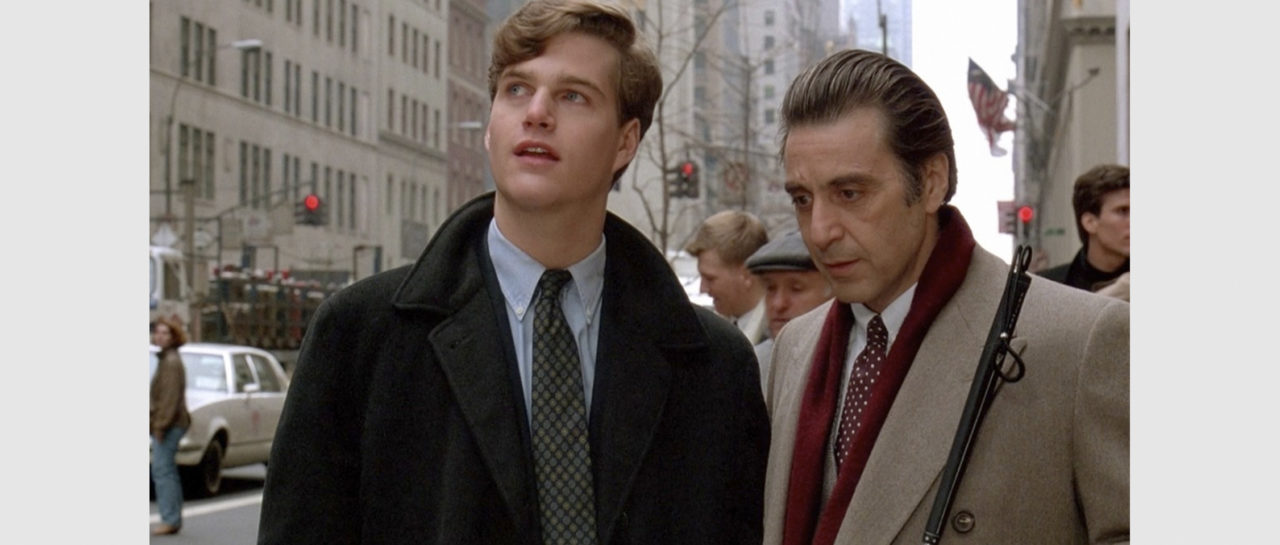 1992, directed by Martin Brest, starring Al Pacino and Chris O'Donnell
Al Pacino's stellar Oscar-winning performance steals the show. However, to me this movie is really a love letter to New York City: its possibilities, its drama, and its iconic places. The Oak Room at the Plaza (RIP), the Waldorf-Astoria, the Pierre, Park Avenue, the streets of Dumbo…. and oh that tango scene!
Scent of a Woman is available to stream on Amazon Prime, Google Play, iTunes, Vudu, and Youtube.

Tosca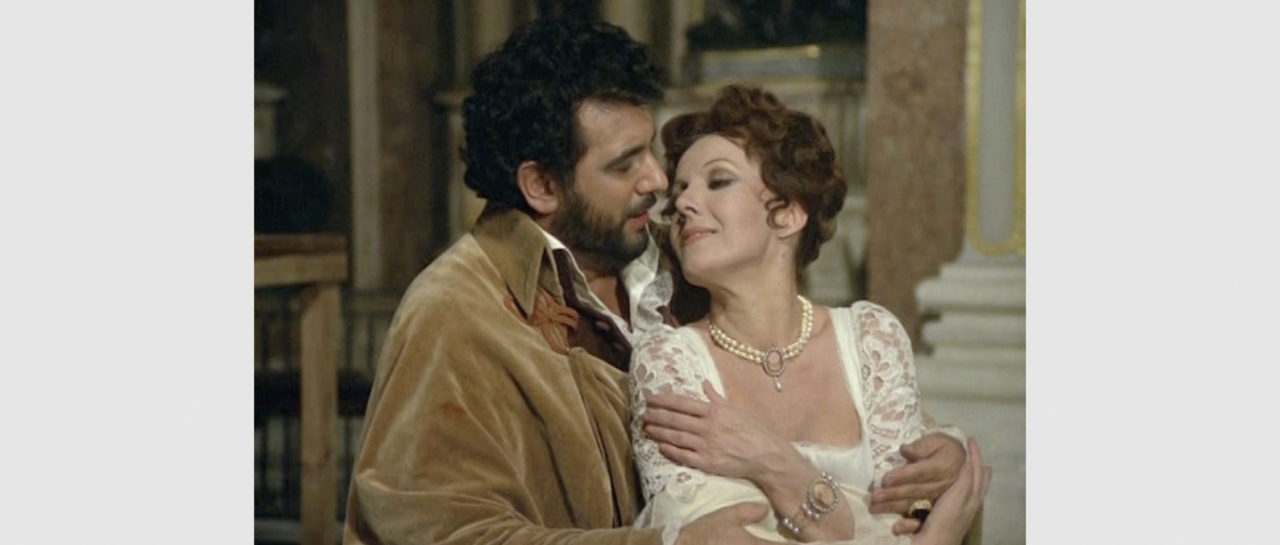 1976, directed by Gianfranco de Bosio, starring Raina Kabaivanska and Plácido Domingo

Gianfranco de Bosio's 1976 film version of this quintessential operatic melodrama set in Napoleonic Rome is beautifully filmed onsite at actual locations featured in Giacomo Puccini's Tosca. The church of Sant'Andrea della Valle, Palazzo Farnese, and Castel Sant'Angelo in all their unrestored, dilapidated, 1970's glory create the ultimate backdrop for Puccini's masterpiece. There are standout performances by soprano Rania Kabaivanska as the passionate and vengeful singer Floria Tosca, tenor Placido Domingo as the valiant Mario Cavaradossi, and baritone Sherill Milnes as a delightfully despicable Baron Scarpia, the crooked chief of police. Domingo delivers a deeply moving rendition of the aria "E Lucevan le Stelle" at dawn from the rooftop of the Castello, but my favorite moment is at the end of Act II when Tosca takes her revenge and departs Palazzo Farnese down the massive ceremonial stair, the train of her evening dress cascading down every step. As an architect and opera lover, this film cannot be missed.
Tosca is not currently available for streaming, but may be ordered on DVD from Amazon and other vendors.

Lost in Translation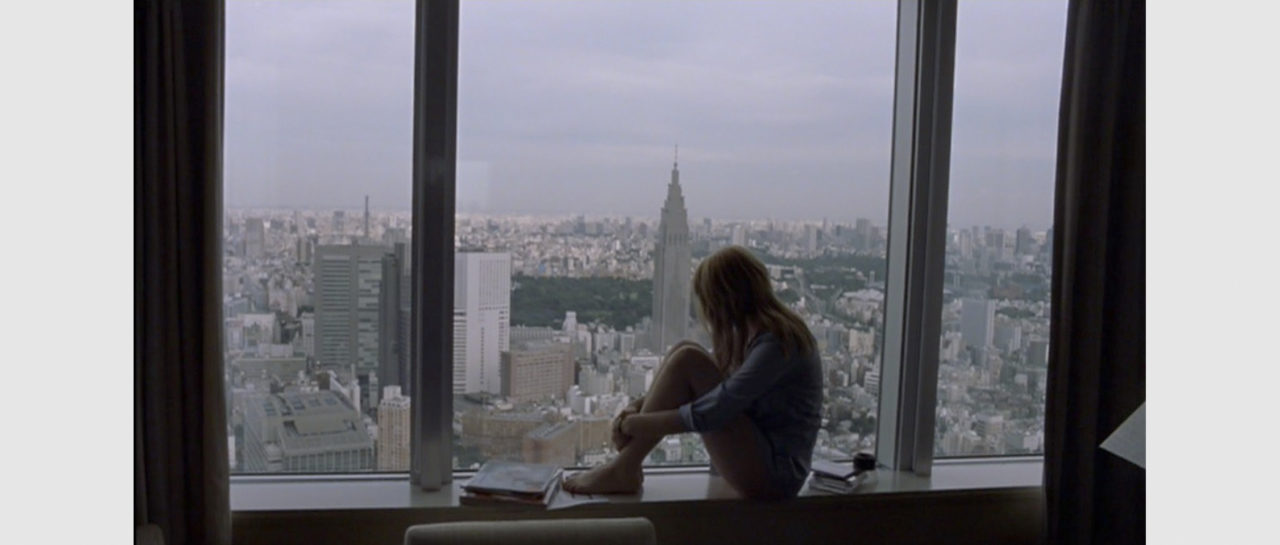 2003, directed by Sofia Coppola, starring Bill Murray, Scarlett Johansson, Giovanni Ribisi, and Anna Faris
Sofia Coppola's Oscar and Golden Globe-winning 2003 story of romantic melancholy set in Tokyo was always highly acclaimed and has become something of a classic as of late. It features superb performances by Bill Murray as a washed up film star filming a lucrative whisky commercial and a very young Scarlett Johansson as a similarly disillusioned new wife and college graduate, set against the vast urban landscape of Tokyo's Shinjuku neighborhood. The film is mostly set in the iconic 1994 Park Hyatt Tokyo hotel which occupies the 39-52 floors of the Shinjuku Park Tower. The hotel's commanding views of the bustling city contrasted with its serene post-modern Japanese interiors create a constant backdrop throughout the film and it almost becomes a character itself. I had the great pleasure to stay there on a family trip in 2018, and I'm happy to report that when you step off the elevator on the 52nd floor you are still greeted by the sounds of live jazz and the wafting smell of cigar smoke. So, for relaxing times, might I recommend trying this modern classic?
Lost in Translation is available to stream on Amazon Prime, Google Play, iTunes, Vudu, and Youtube.

Auntie Mame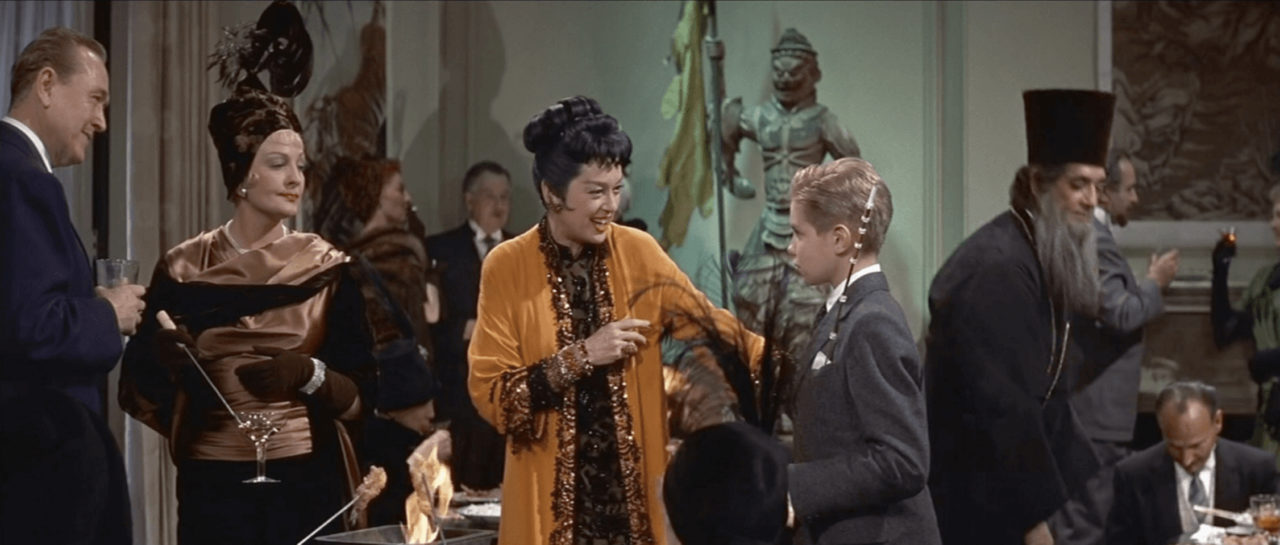 1958, directed by Morton DaCosta, starring Rosalind Russell, Forrest Tucker, Coral Browne, Fred Clark, Roger Smith, Patrick Dennis, Patric Knowles, and Peggy Cass
Truly one of my all-time favorite films. How can you not adore the fabulous Rosalind Russell's tour-de-force performance as Mame Dennis in this iconic 1958 comedy? Although the 1966 musical is also wonderful, I continually return to this version. Her rapier wit and penchant for constant redecorating always makes me smile. I invite you to duke it out over your favorite scheme for the interior of her apartment with your family and friends.

Auntie Mame is available to stream on Amazon Prime, Google Play, iTunes, Vudu, and Youtube.