What We're Watching: Architecture and Design in Film
Week 4: Recommendations from ICAA President Peter Lyden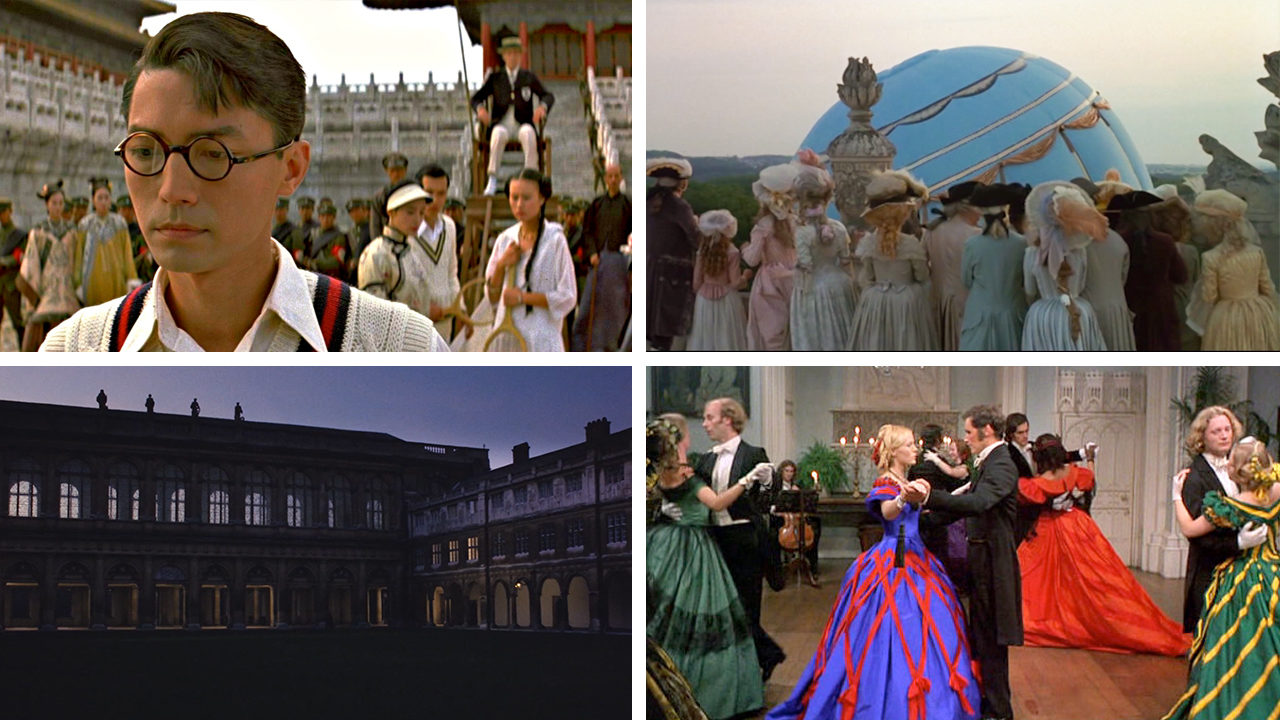 Each week, the ICAA has been soliciting members of our community for their list of recommended at-home viewing, with special interest given to films that appeal to lovers of architecture and design, but this week we are pleased to introduce a twist: recommendations from ICAA President Peter Lyden: enjoy a journey through the 18th, 19th, and 20th centuries.

---
The Last Emperor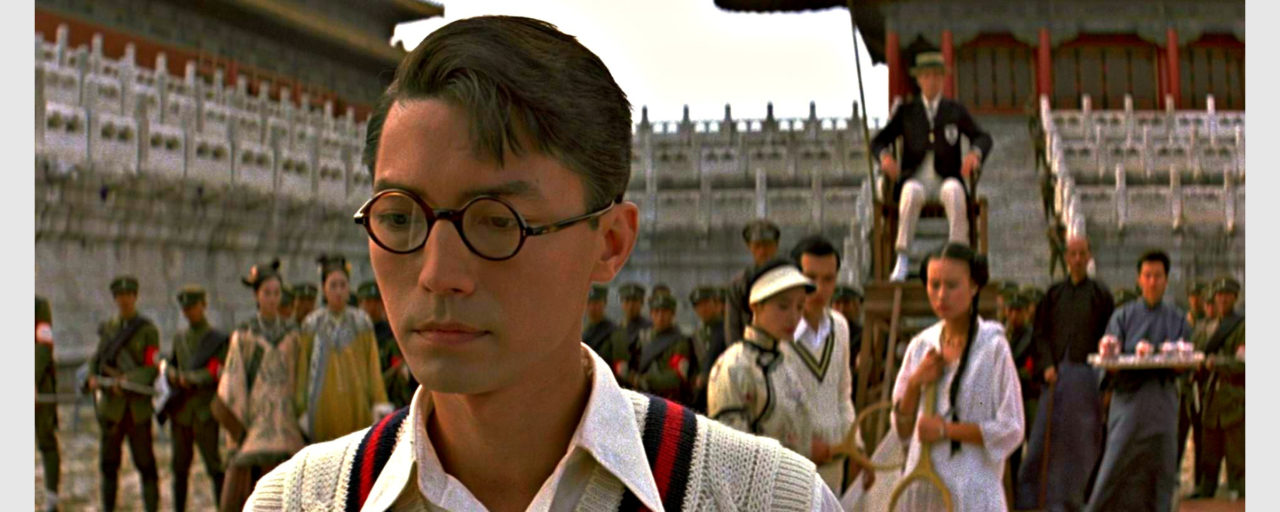 Bernardo Bertolucci, 1987, starring John Lone, Joan Chen, Peter O'Toole, Ying Ruocheng, and Victor Wong
A masterpiece of a film, Bertolucci's The Last Emperor paints a powerful and intensely memorable portrait of the last Imperial ruler of China, Puyi, that not only covers a remarkable period (through multiple revolutions and wars, ultimately ending under Mao Zedong's Communist rule), but illuminates much about the nearly unimaginable life of a Chinese emperor and—of course—the place in which he lives: Beijing's Forbidden City. Watch this film to witness the incredible role that place has in constructing power.
The Last Emperor is available to stream on Amazon Prime, Hulu, iTunes, and Vudu.

---
Jefferson in Paris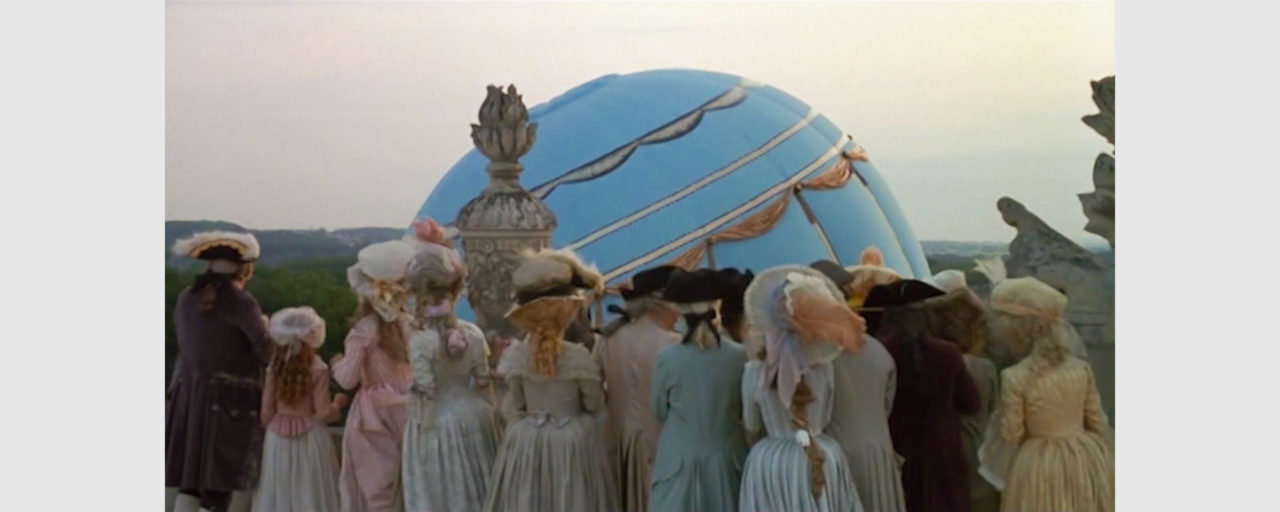 James Ivory, 1995, starring Nick Nolte, Greta Scacchi, Jean-Pierre Aumont, and Simon Callow

Never before have I seen such incredible employment of Versailles as a location! James Ivory—whom the ICAA had the distinct honor of profiling in our recent documentary, Design in Mind: On Location with James Ivory—was of course brilliant at location shooting, so I can think of no better director to film the stunning scenes at the grand palace. This Merchant Ivory production finds great drama in Thomas Jefferson's tenure as Ambassador of the United States to France, prior to his presidency, and is a superb piece of storytelling, direction, and design.
Jefferson in Paris is available to stream on Amazon Prime, Google Play, iTunes, Vudu, and Youtube.

---
Maurice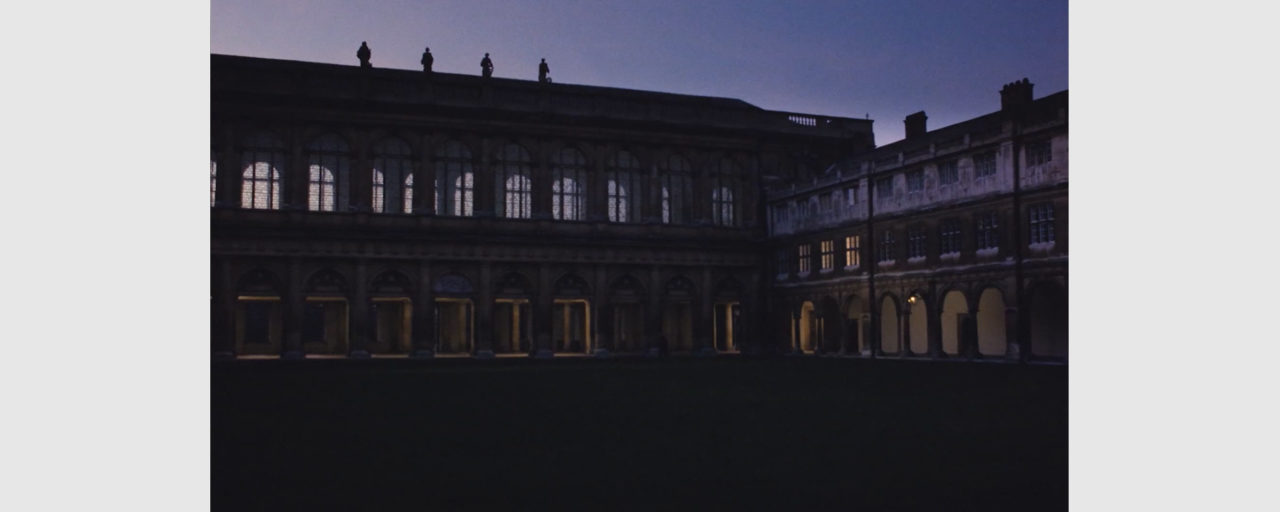 James Ivory, 1985, starring James Wilby, Hugh Grant, and Rupert Graves

What might have been considered a minor work of E.M. Forster's—a favorite Merchant Ivory author—became a triumph in their hands. The story is itself quite moving, and what's more, the locations are brilliantly shot, and at some of my favorite places, including the Palladian Wilbury Park (which was such a vision that I had to journey there to visit it) and architectural landmarks at Cambridge, from the late Gothic King's College Chapel to Trinity College's stately Wren Library (beautifully shot in the evening light). James Ivory, as director, amply demonstrates his deep familiarity with the milieu and environment of his stories' subjects.
Maurice is available to stream on Amazon Prime, Google Play, iTunes, Vudu, and Youtube.

---
The Shooting Party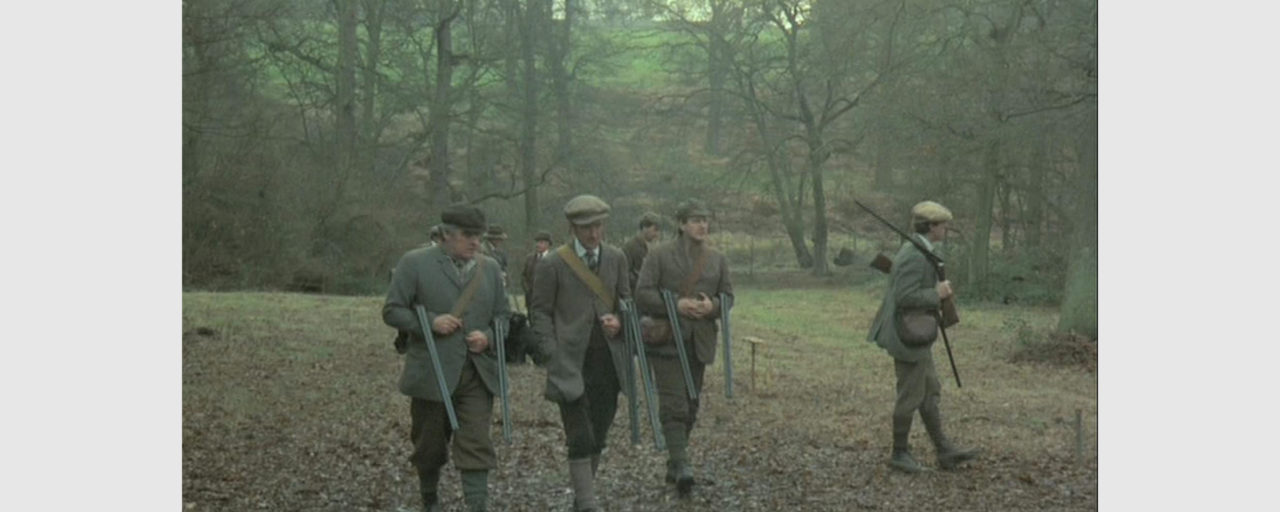 Alan Bridges, 1985, starring James Mason, Edward Fox, Dorothy Tutin, and John Gielgud
A film of manners set in the English countryside, The Shooting Party offers a study in changing attitudes and social configurations in the years leading to the First World War. The ultimate Edwardian picture, Alan Bridges' film certainly treats the viewer to the beauty and leisure of the English country life, but with the vital addition of witty dialog, keen class observations, and a sharp sense of historical destiny. In the midst of this all comes a beautiful (and decadent) tented garden lunch: if you can find one to attend, you must!
The Shooting Party is not currently available for streaming, but may be ordered on DVD from Amazon and other vendors.

---
Angels and Insects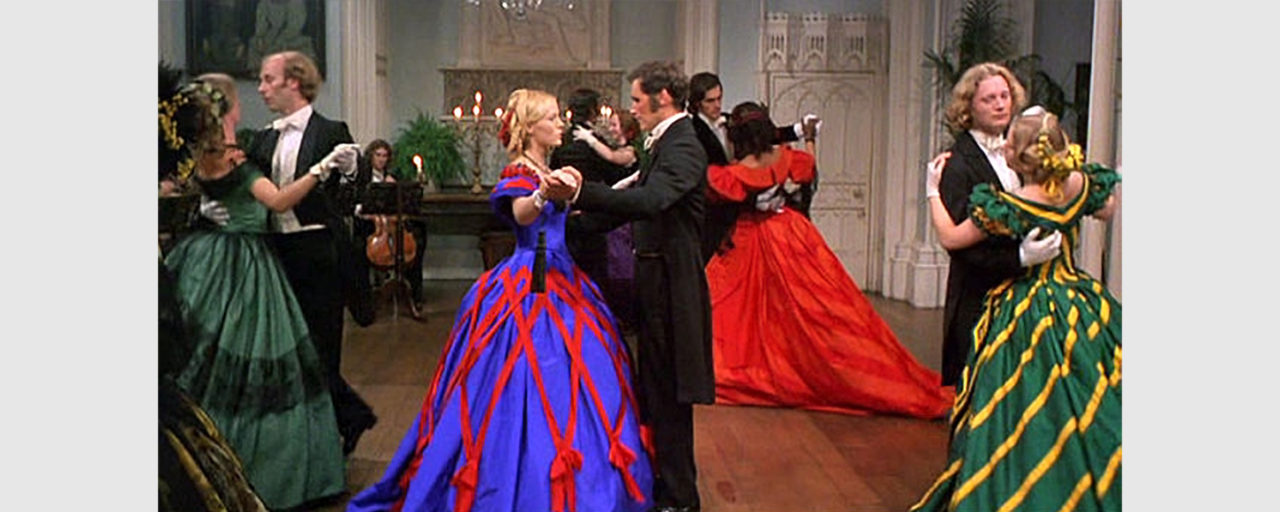 Philip Haas, 1995, starring Mark Rylance, Patsy Kensit, and Kristin Scott Thomas

An utterly beautifully-shot piece of Victoriana, Angels and Insects is visually captivating, especially if you have a taste for design, gardens, unforgettable costumes, and a truly amazing greenhouse. Much of the film is shot at the Gothic Revival Arbury Hall, and the photography and bold design both leave a lasting impression. Bright colors and geometric lines mark the clothing, showing an inventive approach to period material.
Angels and Insects is available for streaming on iTunes (a hint: you may need to purchase from the Canadian store)

---
Farewell, My Queen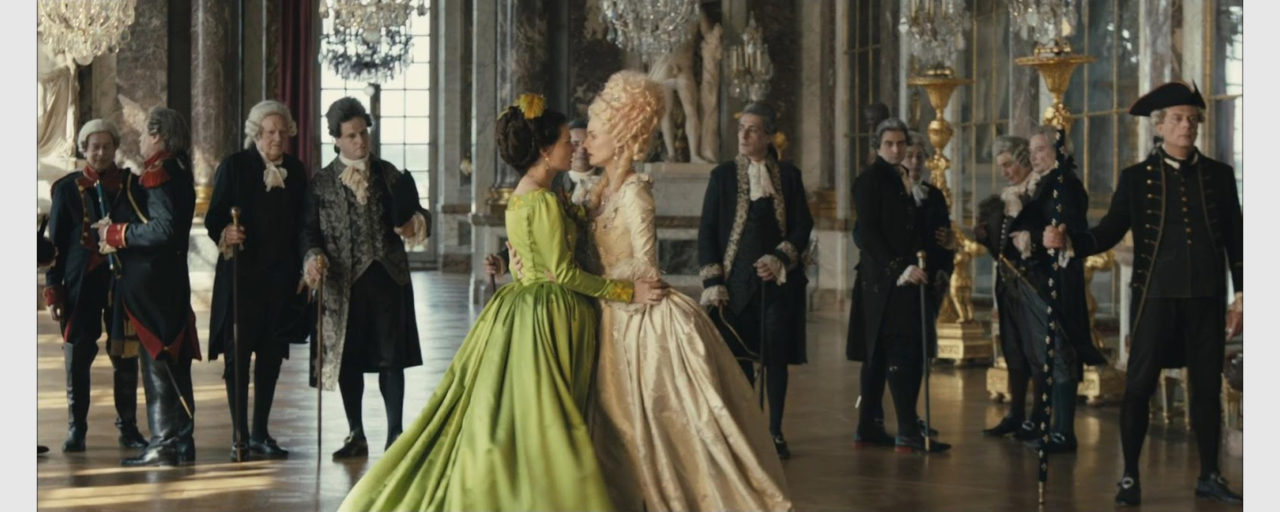 Benoît Jacquot, 2012, starring Diane Kruger, Léa Seydoux, Virginie Ledoyen, and Noémie Lvovsky
A return to Versailles, we might consider this another filmmaker's interpretation of the story that immediately follows Jefferson in Paris. Even more than in the previous film, Versailles—beautiful as it is—is overlaid with a sense of foreboding. This is perhaps my favorite film on this list, as it so deftly tells a historic story and maintains a levelheaded treatment of its characters, each drawn from such vastly different environments. A strong recommendation indeed!

Farewell, My Queen is available for streaming on Amazon Prime, Google Play, iTunes, Vudu, and Youtube.

---
A Passage to India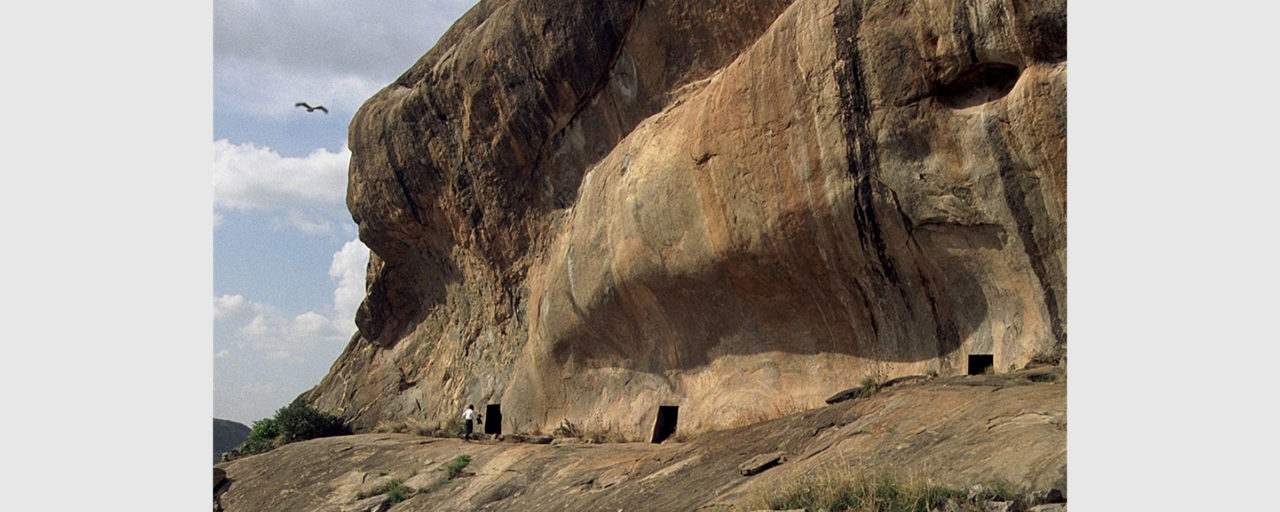 David Lean, 1984, starring Peggy Ashcroft, Judy Davis, James Fox, and Alec Guinness

How fitting to conclude this list with a film from David Lean, the singular talent behind so many of my favorites (one of which, Dr. Zhivago, Clive Aslet cited in last week's entry in this series!). In this case, we have a formidable combination as he directs an adaptation of the E.M. Forster novel, A Passage to India. Surely Lean's deftness with location, photography, and story can be no surprise; you are doing yourself a disservice if you miss this, his last film, and a magnificent one at that! This is the film that made me dream of India for years.
A Passage to India is available for streaming on Amazon Prime, Google Play, iTunes, Vudu, and Youtube.