What We're Watching: Architecture and Design in Film
Recommendations from Mitchell Owens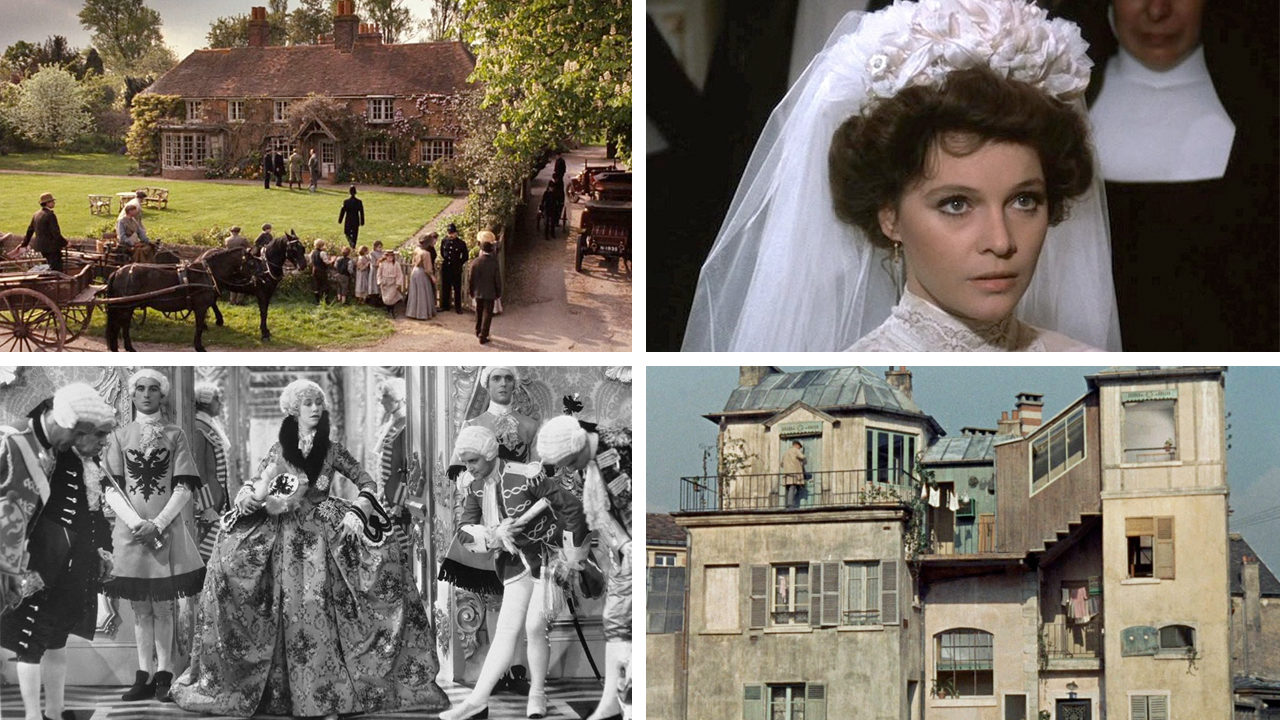 Each week, the ICAA is inviting members of our community to offer their list of recommended at-home viewing, with special attention given to films that appeal to lovers of architecture and design.
For this week's film recommendations from the ICAA's community of classicists, we are happy to welcome Mitchell Owens, Decorative Arts Editor at Architectural Digest and longtime friend of the ICAA.

Howards End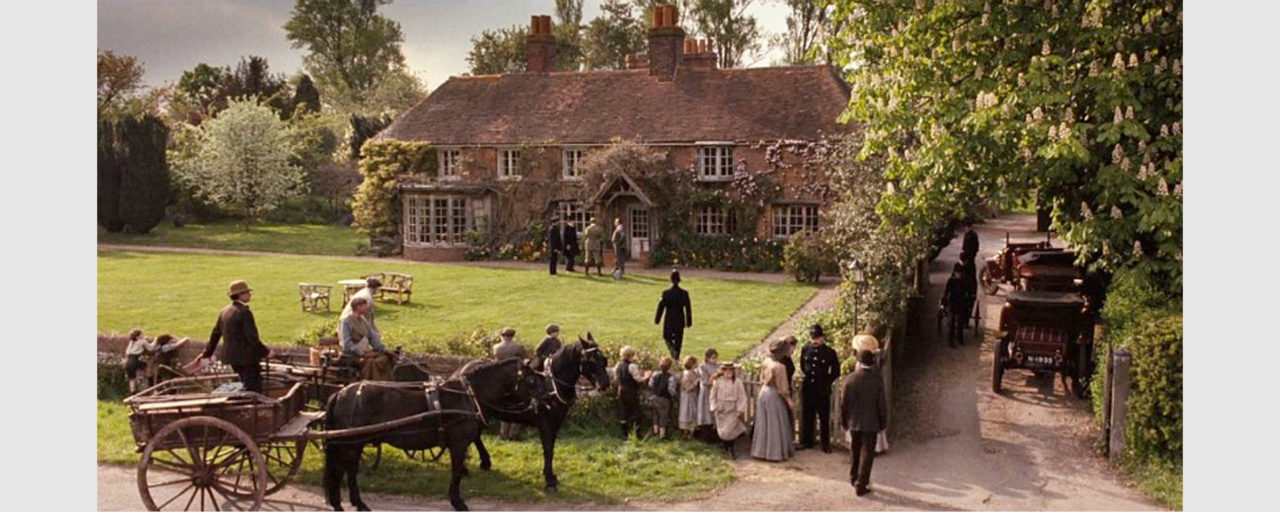 1992, directed by James Ivory, starring Anthony Hopkins, Vanessa Redgrave, Helena Bonham Carter, and Emma Thompson

The 1992 Merchant Ivory film is a gripping tangle where relationships, politics, class warfare, propriety, greed, and bohemianism elegantly intersect. For that richness alone, screenwriter Ruth Prawer Jhabvala's adaptation of the literary genius of E.M. Forster—his novel of the same name was published in 1910—is well worth a settle-down. But Howards End is really a love story about Howards End, a small country house, and how it captivates, years apart, two polar-opposite women—one being a vague, aging, and invalid society matron (Vanessa Redgrave), the other the vital, young intellectual (Emma Thompson) who comes into her orbit. Blanketed with vines and shaded by trees, the house—actually Peppard Cottage in the Oxfordshire village of Rotherfield Peppard and once the weekend home of Bloomsbury hostess Lady Ottoline Morrell—becomes the movie's main character, even though the redbrick structure says not a word. Still, its old-fashion charm, pastoral magnetism, and indeed its perceived inconvenience and unfashionableness are a metaphor for how very often the untidiness of life can fulfill one's soul more deeply than the chilly alternative.
Howards End is available to stream on Amazon Prime, Google Play, iTunes, Netflix, Vudu, and Youtube.

Till Marriage Do Us Part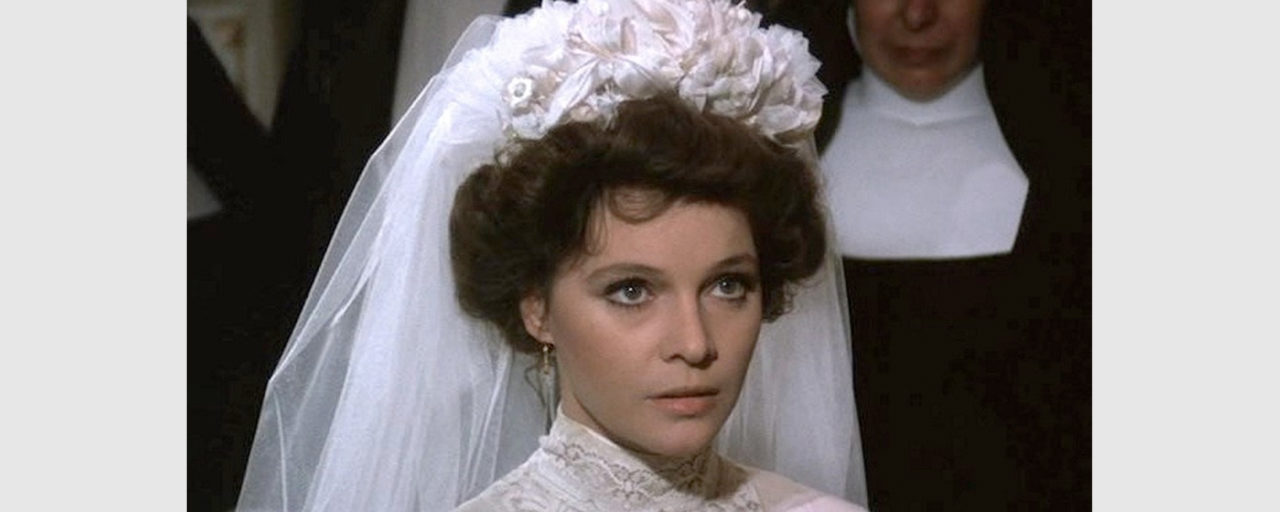 1974, directed by Luigi Comencini, starring Laura Antonelli, Alberto Lionello, and Michele Placido

Imagine a Jules Feydeau farce art-directed by Luchino Visconti, with dashes of nudity, and one gets some idea of the 1974 Italian erotic comedy directed by Luigi Comencini and starring Laura Antonelli. The screenplay is brilliantly silly: a late-19th-century convent-bred aristocrat, bereft of all carnal knowledge, marries a randy, puffed-up nouveau riche—who turns out to be her half-brother, a discovery that brings the wedding night to a screeching halt before it even starts. The couple, shocked and mystified by the turn of events, decide to live as brother and sister, with the usual frustrations. What makes Till Marriage Do Us Part so appealing, beside the frisky storyline, are the domestic interiors, which range from Victorian horror vacui to Stile Liberty sensuous, all richly appointed with the kind of accuracy that recalls Visconti's The Leopard, thanks to production designer Dante Ferretti and set decorator Osvaldo Desideri.
Till Marriage Do Us Part is regrettably unavailable on most (all?) streaming platforms, but for the intrepid, a version can be found under its original Italian title, Mio Dio, come sono caduta in basso!, which ought to be satisfactory to those who enjoy overdubbed Russian dialog.

The Rise of Catherine the Great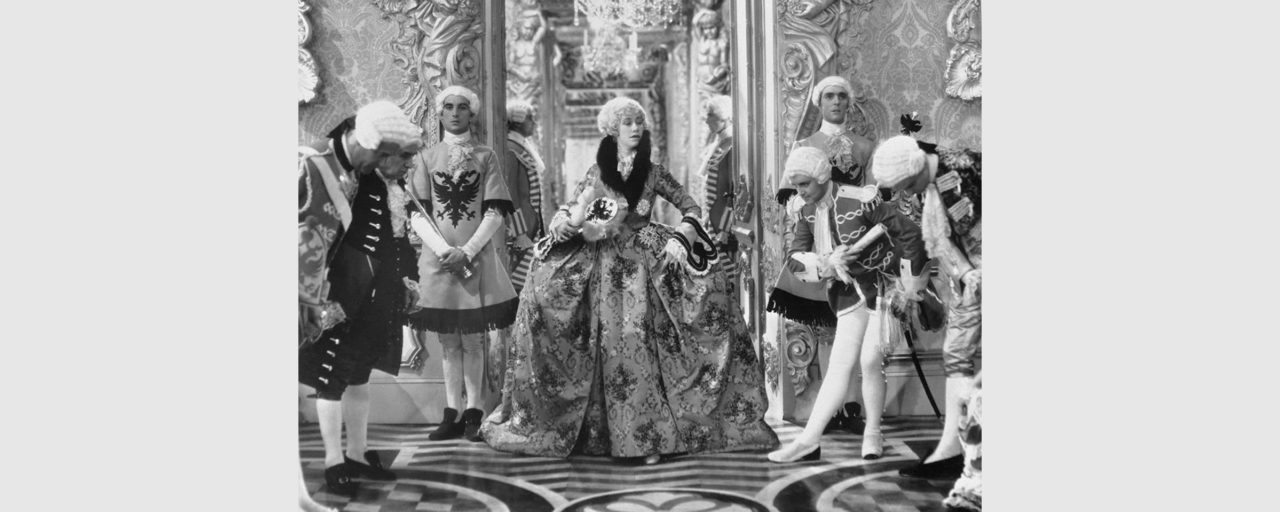 1934, directed by Paul Czinner, starring Elisabeth Bergner, Douglas Fairbanks Jr., and Flora Robson

Everybody knows Marlene Dietrich's orchidaceous star turn as Romanov empress regnant Catherine the Great in 1934 The Scarlet Empress, but few people are familiar with Austrian gamine Elisabeth Bergner's embodiment of the same role in the same year. (Dietrich, in fact, described Bergner, a celebrated stage actress, as her idol.) Though the sets are not as dizzyingly overbaked as in the Dietrich vehicle, set designers Francis Hallam and Vincent Korda's evocation of the 18th-century Russian imperial interiors range from medievally beamed to deliciously rococo, all raked with candlelight and glitter and occasionally wobbling when doors are slammed. Bergner's performance is funny and terrifically engaging—the director was her husband, Paul Czinner—her pronounced accent and wide-eyed, tongue-in-cheek winsomeness making her a perfect choice as the provincial German princess maneuvered by Russia's monarch (Flora Robson) into marrying her crazy heir (Douglas Fairbanks, Jr., in a nervy, heavily eye-shadowed performance that's pure homoerotic camp). Fun fact: Bergner's own experience with an ambitious personal secretary inspired the short story that inspired the play that inspired the movie All About Eve. And Manhattan socialite Dorothy Hale, who portrays Countess Olga, ended up becoming, five years after Bergner film was released, the subject of Frida Kahlo's most scandalous painting, The Suicide of Dorothy Hale.
The Rise of Catherine the Great can be viewed in full on Youtube. (And for the curious, The Scarlet Empress is available to view in its entirety as well on Dailymotion.)

Mon Oncle
[Note: although this film was featured in a previous installment of this series, we cannot resist including this recommendation.]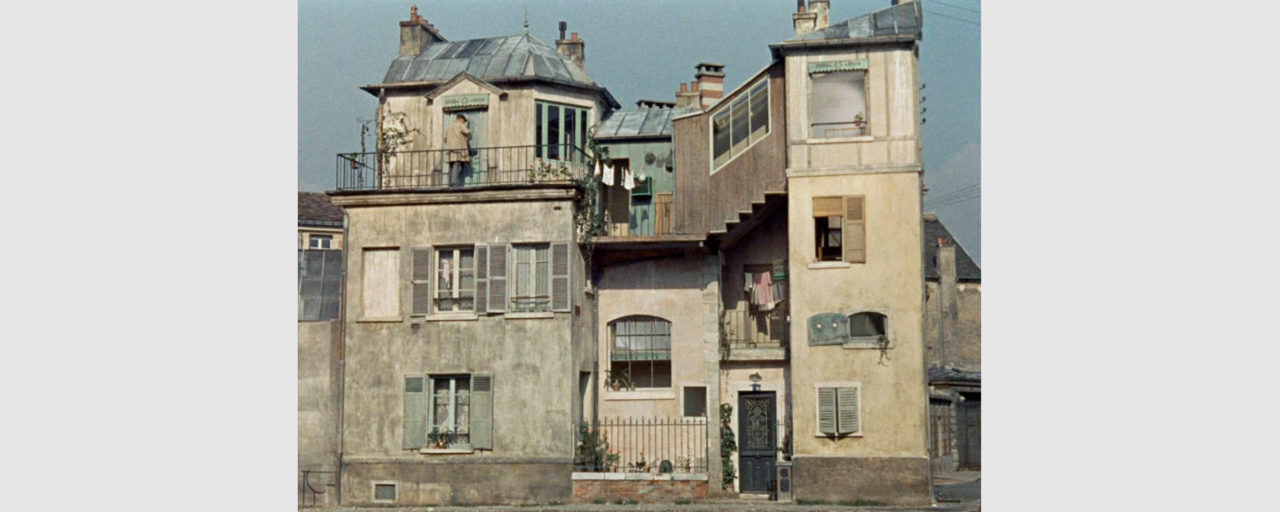 1958, directed by Jacques Tati, starring Jacques Tati, Jean-Pierre Zola, Adrienne Servantie, and Alain Bécourt
Jacques Tati's comedy about postwar France and the sleek, slick, colorful architecture that's beginning to threaten the land of neoclassicism is arch, amusing, and deliciously artificial in the manner of "The Umbrellas of Cherbourg." The main character, Monsieur Hulot (Tati himself), is confronted, to his ceaseless consternation, a cartoon landscape of enameled houses in brilliant colors and shaped like machines, the primary offender being Villa Arpel, the new home of his sister and brother-in-law, passionate materialists who are completely smitten by the era's breakaway consumerism. Everything at Villa Arpel is dismayingly soulless, from the furnishings to the inhabitants, while the garden is a polychrome grid punctuated by sad spheres of shrubbery and a metal fountain in the shape of a fish standing on its tail. Classical footnotes, though, from grand fluting to bull's eye windows, give a measure of grace to the villa's cement-gray bulk. Purposefully and distinctively different is the inconvenient, strange, grimy, and rather wonderful apartment building where Hulot himself lives, with its half-timber details, pots of rosy flowers, worn shutters and delightful neighbors. "Les lignes géométriques ne rendent pas les gens aimables" ("geometrical lines do not produce likeable people"), Tati once observed, and "Mon Oncle" makes that case with style and humor

Mon Oncle is available to stream on Amazon Prime and iTunes.