2016 Arthur Ross Award Winners Remind Us that there is No Future without the Past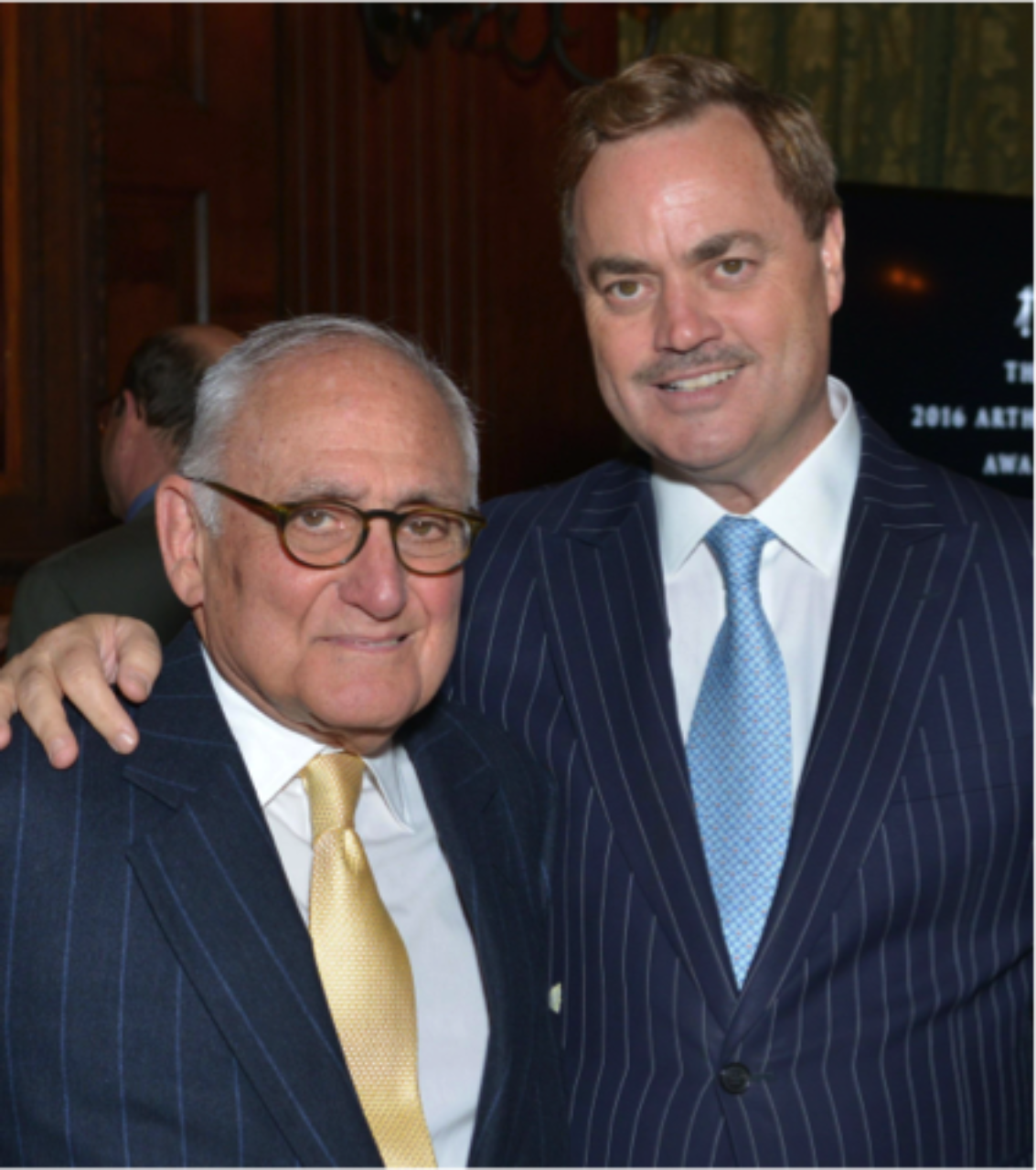 On Monday, May 2nd, the ICAA welcomed over 400 guests in New York City to celebrate the 35th annual Arthur Ross Awards. Established in 1982 by the late Arthur Ross and Henry Hope Reed to recognize excellence in the classical tradition, the 2016 award recipients included Duncan G. Stroik (Architecture); Anne Day (Fine Arts, Photography); Robert A.M. Stern (Education); Paula Wallace and the Savannah College of Art and Design (Stewardship); and Ciudad Cayalá (Civic Design).

A twice-honored Arthur Ross Awards recipient and Dean of the Yale School of Architecture for the past 18 years, Robert A.M. Stern told those in attendance: "As pleased as I was to receive an Arthur Ross Award for my work as an architect in 1991, I'm perhaps more so pleased to be recognized for my work as an educator. Architecture in my view is a conversation across time, and in order to say something new in a comprehensible and enduring way, architects must learn its many languages."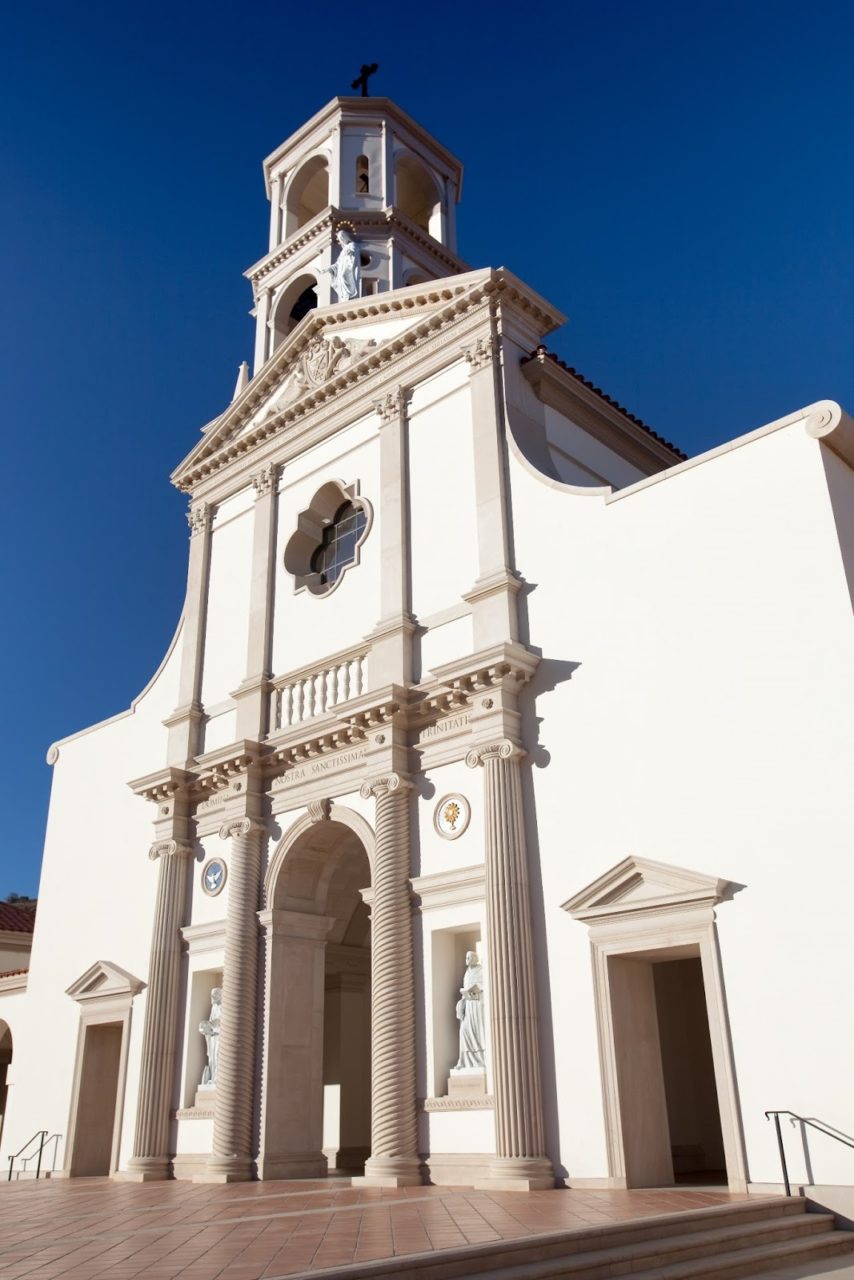 Stern played a key role in reintroducing classical principles to architecture education during his tenure at Yale (as a Yale alumnus myself, this has brought me great joy to witness over the years). However, as Stern observed during his acceptance speech, he was not alone. Others, including the late Arthur Ross, helped build a community seeking to educate today's practitioners of classicism, as well as the next generation of architects, designers, builders, and enthusiasts. Today, this community continues to grow through membership and participation in the Institute of Classical Architecture & Art.

Duncan G. Stroik, who won this year's Arthur Ross Award for Architecture, is also an educator, having served on the faculty of the Notre Dame School of Architecture since 1990. Stroik participated in a May 1st panel discussion, which was generously hosted by Robert A.M. Stern Architects and included other Arthur Ross Award recipients (watch the full panel discussion here). I was especially encouraged by the eagerness Stroik expressed during the panel discussion for Notre Dame and the ICAA to work more closely together on joint programming, such as student awards that would draw participation from emerging architects and designers nationally. I love this idea, and think there is tremendous opportunity for the ICAA to champion classicism at universities across the country.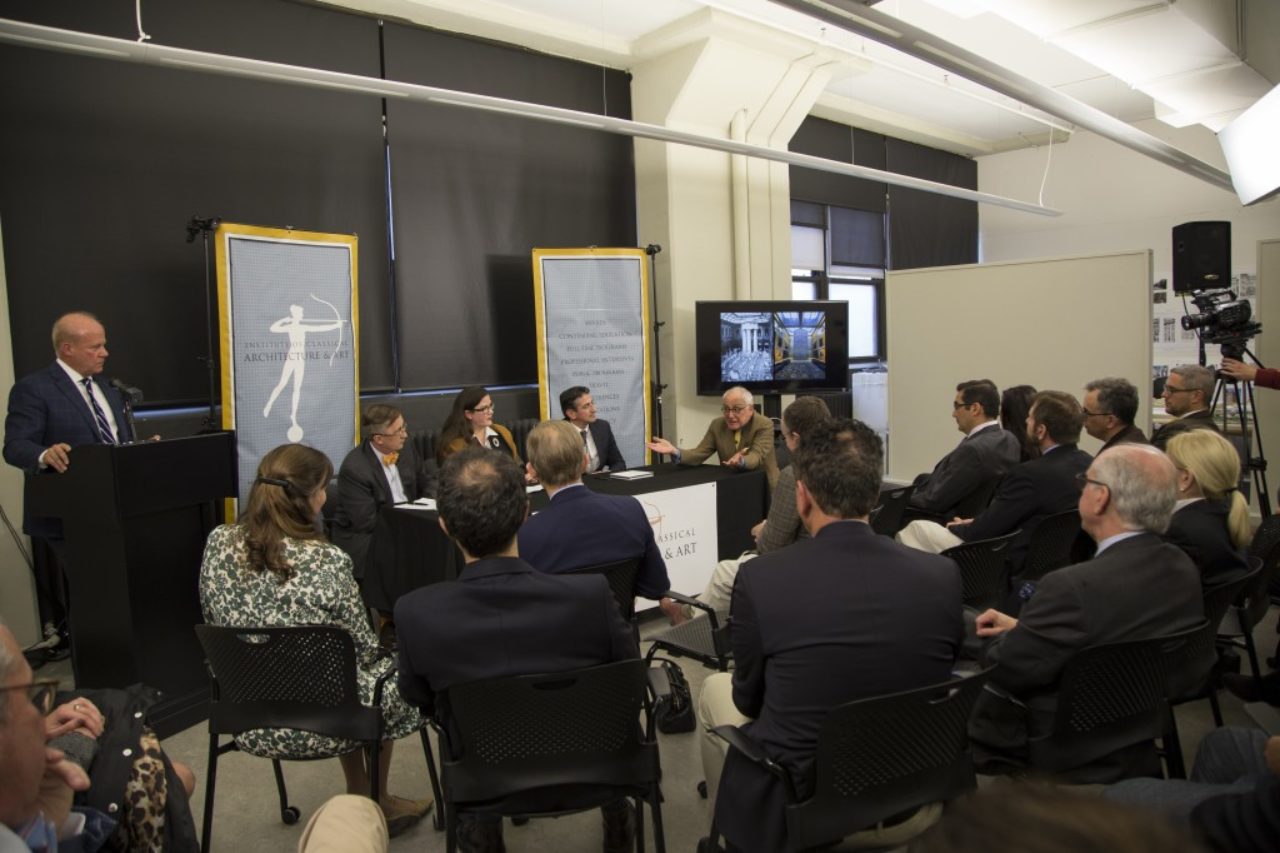 2016 Arthur Ross Awards panel discussion hosted by Robert A.M. Stern Architects (Image: RAMSA)

It is difficult to speak at length about architecture and arts education in the United States without referring to the 2016 Arthur Ross Award winners for Stewardship: the Savannah College of Art and Design (SCAD) and its President and Co-Founder, Paula Wallace. In the late 1970s, SCAD renovated the former Savannah Volunteer Guard Armory to serve as its first classroom and administration building. Today that building is named Poetter Hall after Wallace's parents, May L. Poetter and Paul E. Poetter, who also co-founded the school. During the last several decades, SCAD has expanded into dozens of historic buildings throughout the city -- transforming Savannah itself into a center of innovative arts education while preserving the integrity of its architecture.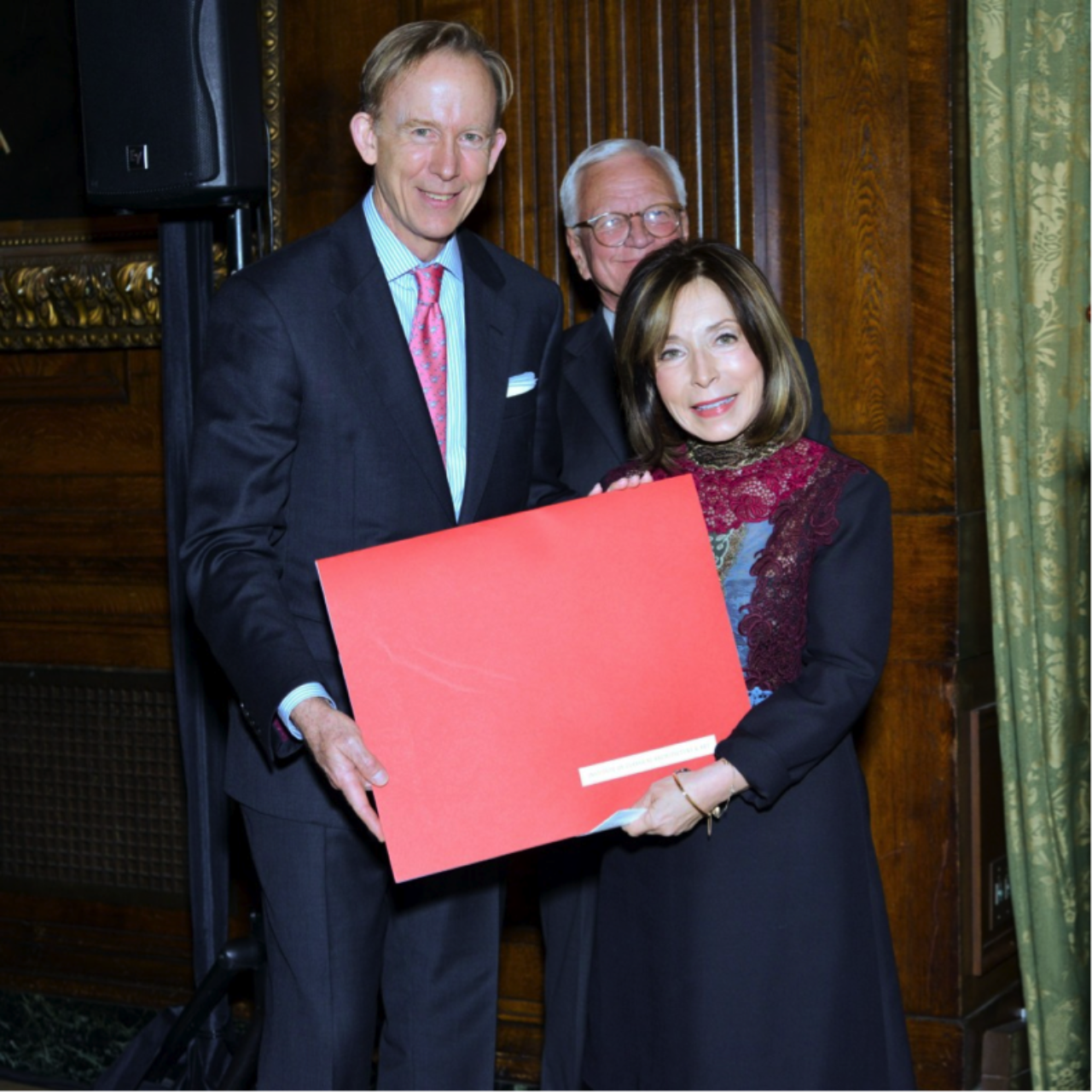 ICAA Board Chairman, Mark Ferguson, with 2016 Arthur Ross Award Winner (Stewardship) Paula Wallace, President of the Savannah College of Art and Design (Image: Jared Siskin / PMC)

While accepting the Arthur Ross Award, Ms. Wallace told guests of the ICAA: "At SCAD we do care about architecture. We care about human lives that inhabit these historic structures throughout the ages, and at SCAD we are stewards of history and light the past for our students."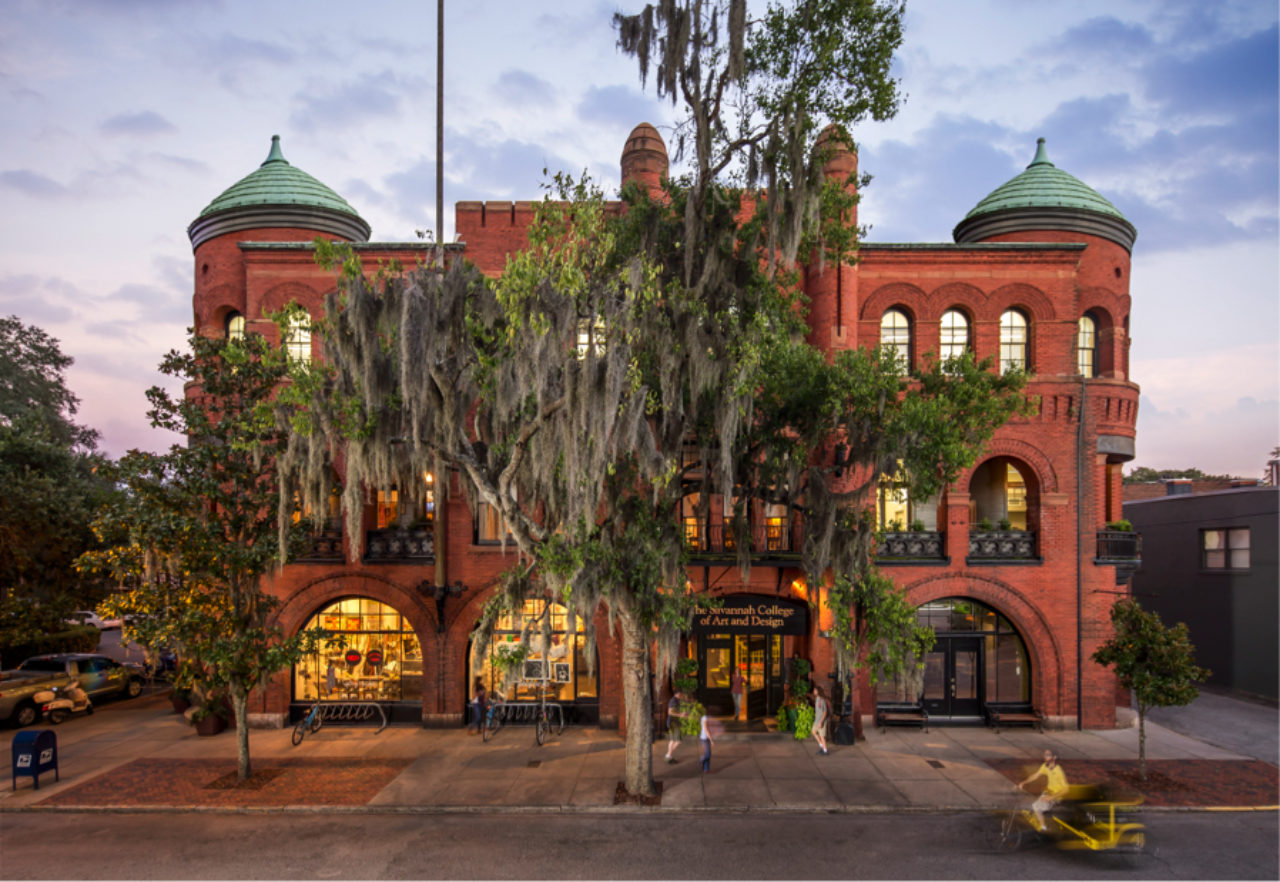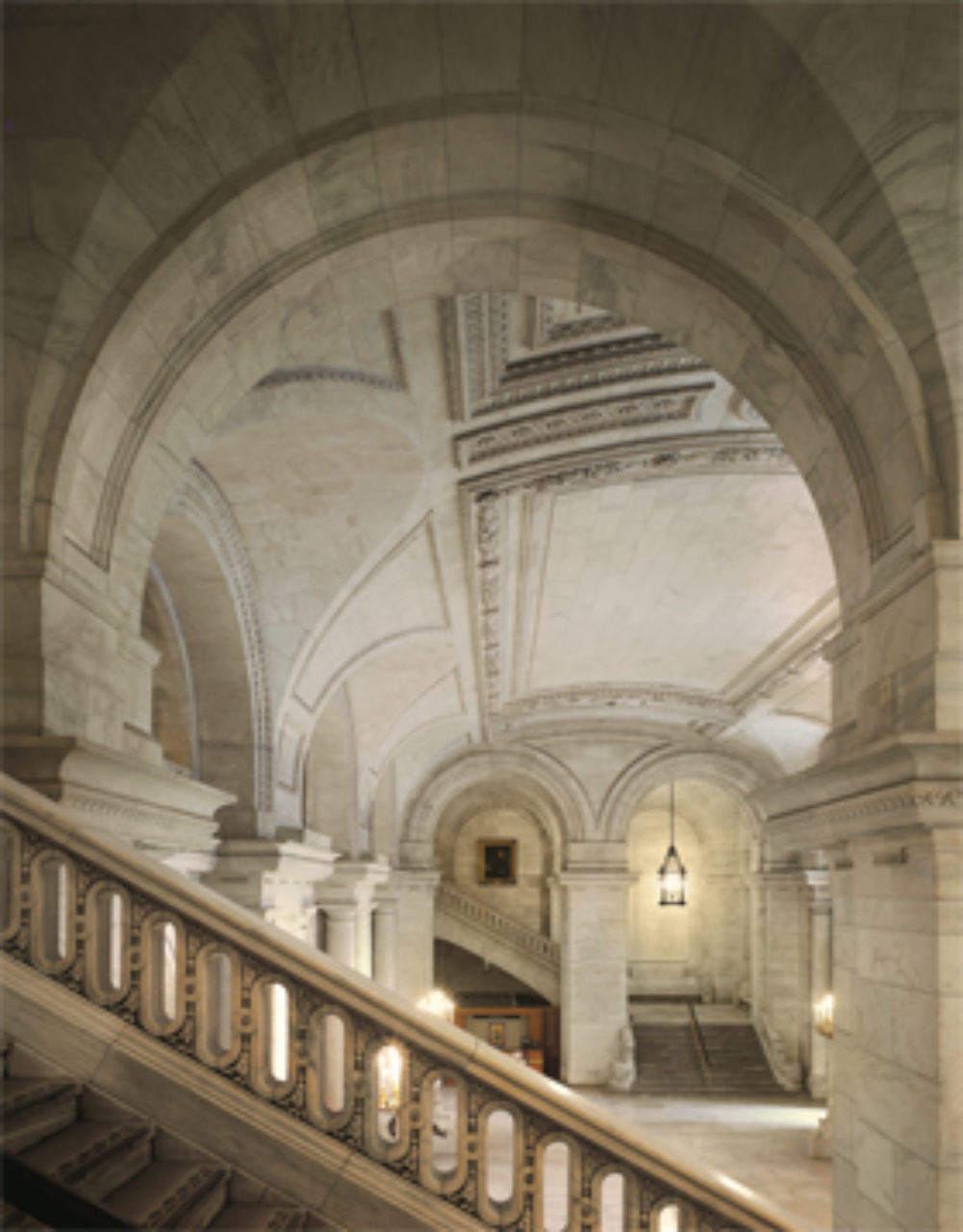 Cover image by Anne Day for The New York Public Library: The Architecture and Decoration of the Stephen A. Schwarzman Building, written by Henry Hope Reed and Francis Morrone

According to Anne Day -- 2016 Arthur Ross Award recipient for her work in photography -- her education began when she was hired by ICAA co-founder Henry Hope Reed to re-photograph Herbert Small's 1910 guide to the Library of Congress as the original negatives had been lost. Day went on to serve as principal photographer for numerous books by Henry Hope Reed, as well as the Classical America series publication, Edwin Howland Blashfield: Master American Muralist. In describing Day's talent, ICAA Board Chairman Mark Ferguson told awards ceremony guests in attendance: "Her visual inquiries of people and places have trained her eye to see the human dimension in architecture and the empathetic quality of traditional buildings …. Her images transcend journalism. They are works of art. They echo the quality we find in great buildings."
One of the most inspiring stories illuminated by this year's awards ceremony was that of Ciudad Cayalá in Guatemala, winner of the 2016 Arthur Ross Award for Civic Design. The town, which merges traditional Spanish colonial and Mayan design influences, was brought to fruition by a team including previous Arthur Ross Award winner, architect, and urban planner Léon Krier; the Leal family, led by developer Hector Leal; and the Town Architects of Cayalá, Maria Fernanda Sánchez and Pedro Pablo Godoy of Estudio Urbano.
According to Sánchez, who accepted the award on behalf of the project, "Cayalá is physical proof that traditional architecture and urbanism can bring us closer to the ideals of order, courtesy, respect, peace, freedom, and contemplation of beauty."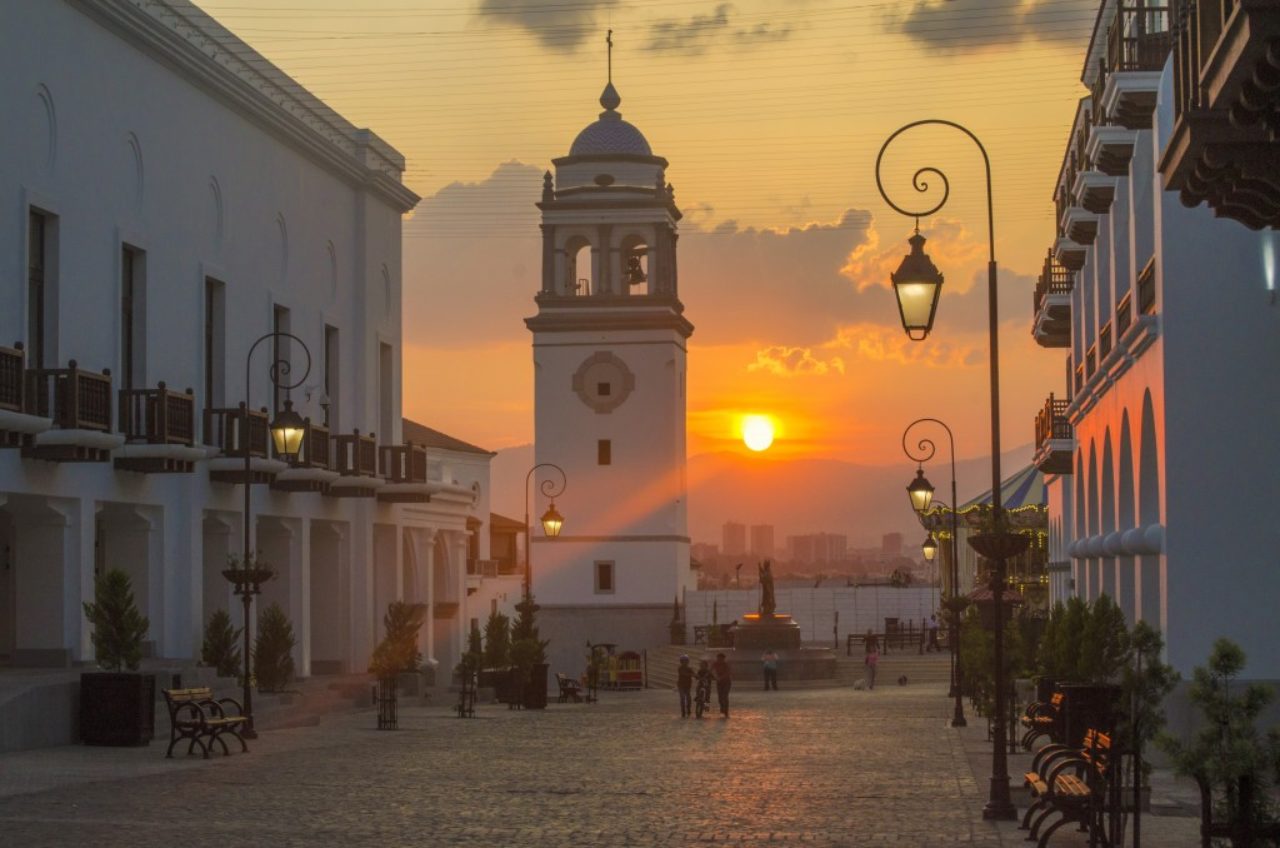 Ciudad Cayalá, Guatemala (Image: Waseem Syed)


Cayalá brings the best aspects of traditional design and planning to a region of the world whose built environment has long been neglected. Today, Cayalá is a destination for Guatemalans and visitors from abroad; its traditional architecture is not symbolic of the past but rather a beacon of hope and future progress.
The notion that classicism connects us with the future, as well as the past, emerged as the unofficial theme of the awards ceremony. In my own opening remarks, I quoted a 2011 speech by the The Prince of Wales – himself an Arthur Ross Award recipient – who commented on the future of Great Britain: "We can enhance it and leave it behind in a way that reflects where we come from but also where we're going, because the two are interlinked. We can't have a future without the past. There has to be a sense of timelessness, a living tradition that helps to maintain that sense of identity and belonging."
Mark Ferguson complemented this sentiment in his closing statement, saying: "At the Institute we celebrate our place in the historical continuum. We ask you to join us, to conserve the past in order to invest in the future, to build by tapping into the deep-seated ideas in our most cherished buildings, and to preserve old covenants so future generations will also enjoy the best our long heritage has to offer."
The 35th Annual Arthur Ross Awards Ceremony was a tremendous success. If the enthusiasm and excitement among the awardees and supporters of the ICAA in attendance was any indication, the future of classicism will be bright.
For the first time ever, the Arthur Ross Awards ceremony has been filmed and published online. Watch the full presentation below.