Introducing the ICAA to a National Audience: The ICAA's Original Productions
Five Ways that the ICAA is Telling New Stories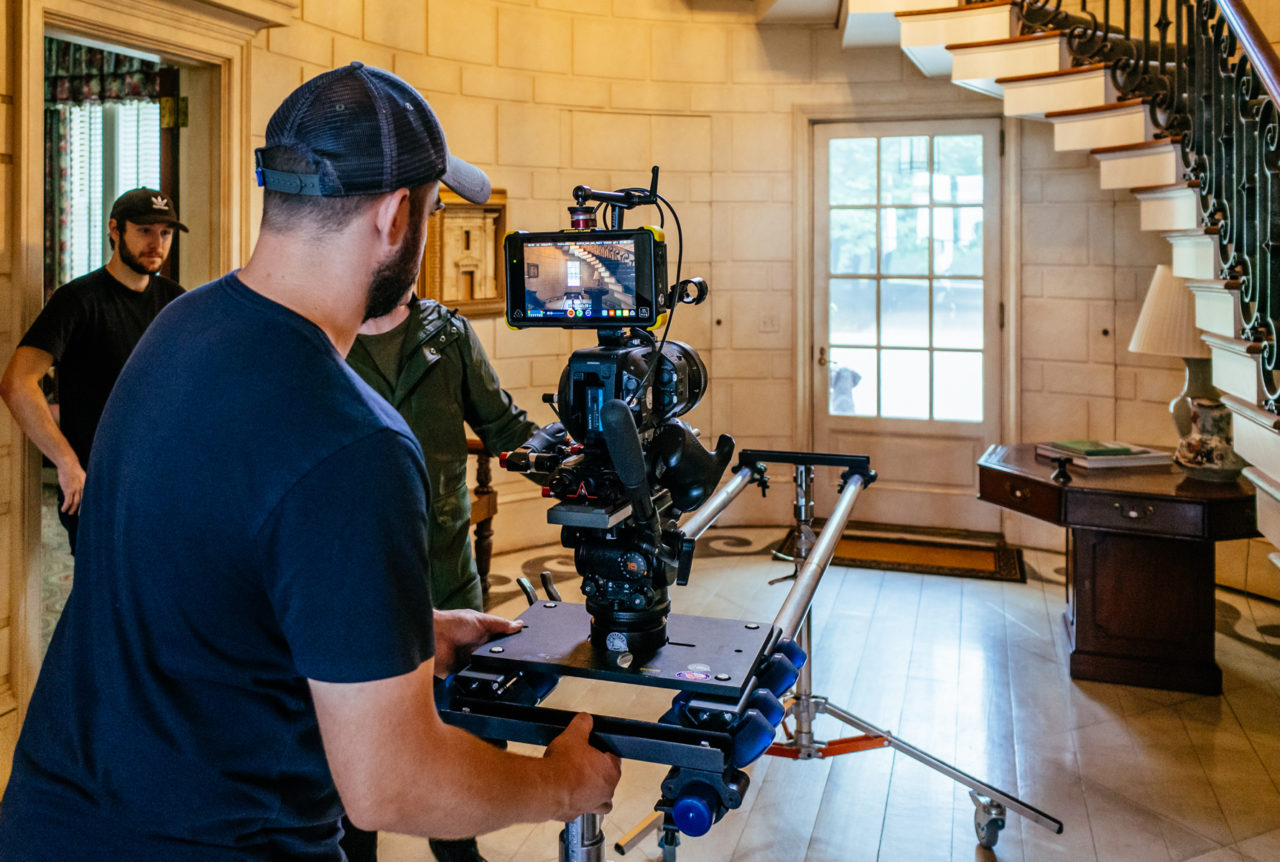 When reflecting on the evolution of the Institute of Classical Architecture & Art, I am struck by the tremendous amount of change and growth that has occurred even in just the last few years. Lovers of classicism and traditional architecture, art, and design have long known that the ICAA is an extraordinary educational resource, but today we are reaching far, far beyond our core group of longstanding devotees. ICAA documentaries, educational programs, and lectures are now being presented to audiences numbering in the millions; today ICAA content is reaching more people than ever before.
A centerpiece of this transformation has been the ICAA's revolutionary decision to embark on the production of original film and video content. Filmed public programs, an AIA-accredited online education series, abundant additional educational videos, and the ICAA's ambitious—and overwhelmingly successful—original documentary film series have become crucial to our growth.
1. Original Documentary Films
To the ardent classicist and ICAA member of five years ago it would beggar disbelief, but it is true: today we are producers of a nationally-distributed original documentary series—seen on PBS affiliates across the United States—profiling the greatest names in design, architecture, and art. A major step forward in our mission of bringing the merits of classical and traditional arts and architecture to the broadest public possible, the series—called Design in Mind—can now easily be declared one of the most consequential media initiatives in the modern history of the ICAA.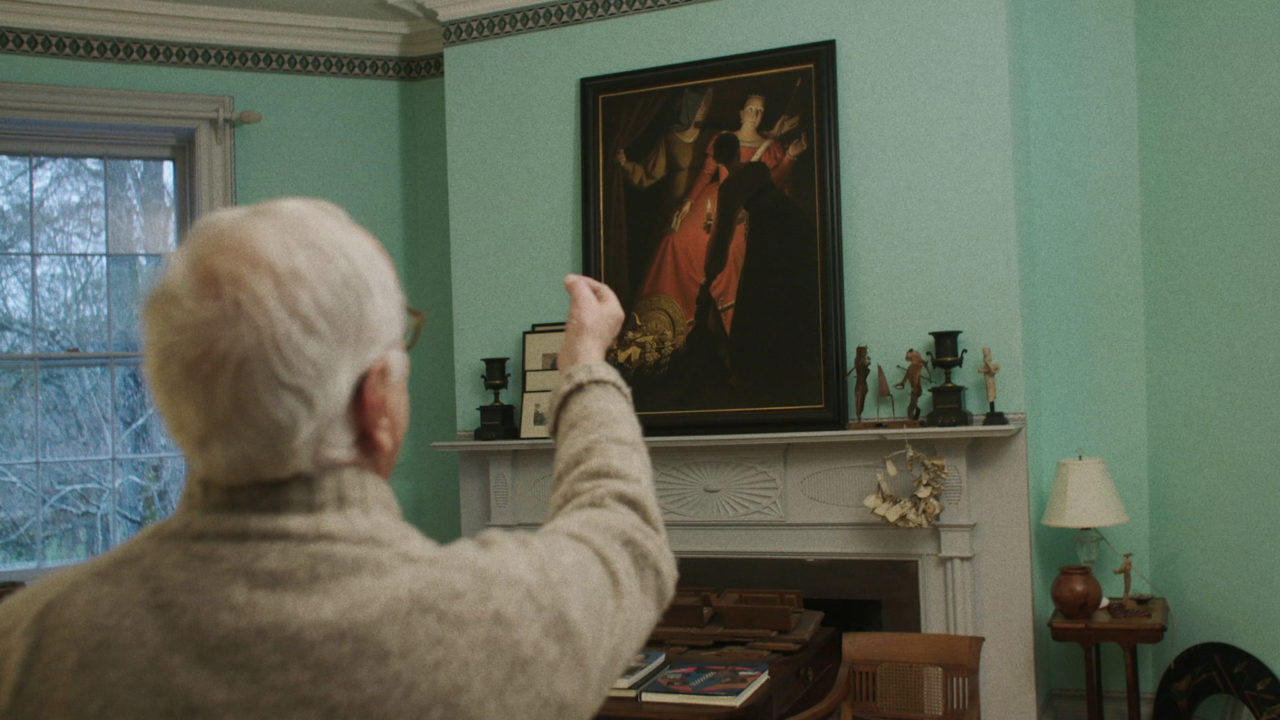 In a major milestone, the most recent entry in the series, On Location with James Ivory, has received national distribution through a partnership with PBS. To-date, the film has been picked up by 80% of PBS affiliates nationwide. That includes 453 broadcasts across 188 channels in 109 markets: astounding figures by any measure, and a cause for celebration! This success aside, to tell the story of the iconic filmmaker's relationship with architecture and the central role that architecture has played in so many Merchant Ivory productions is a great honor for the ICAA, and the perfect way to introduce the ICAA to new audiences across the country and abroad. If you haven't yet had a chance to watch this lauded film, it is available for streaming on PBS's website.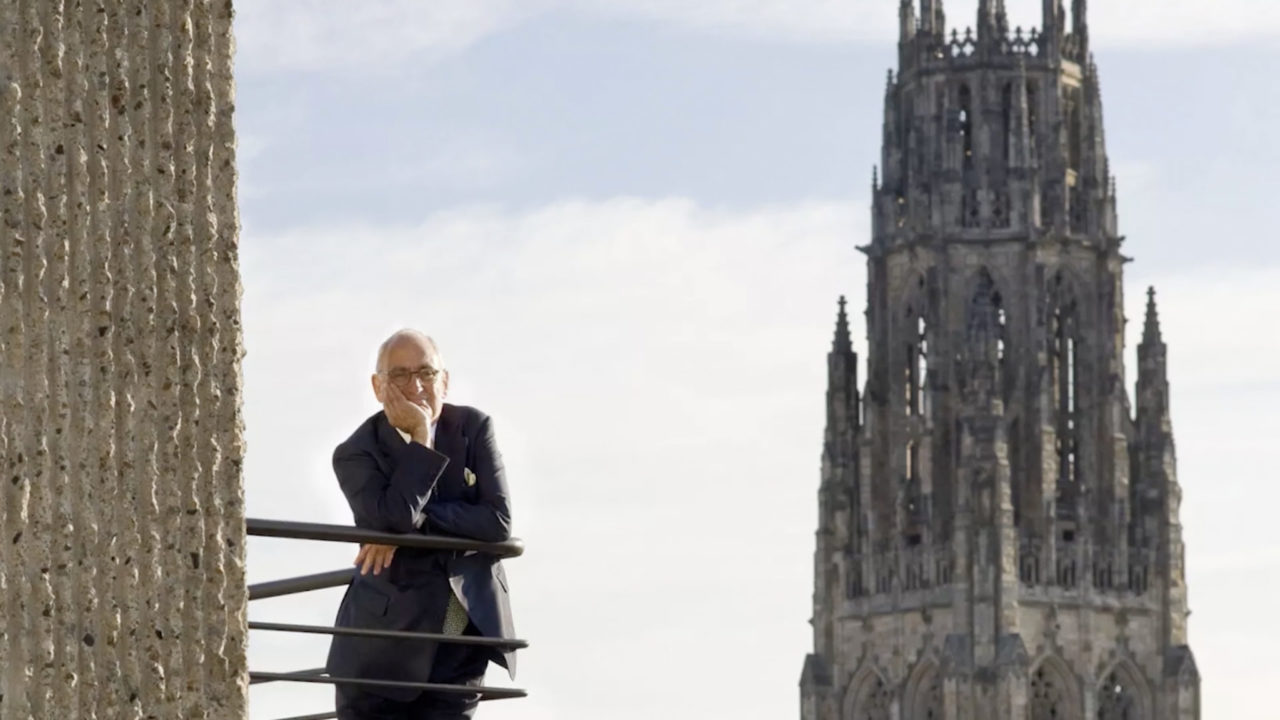 Of course when setting out to produce On Location with James Ivory we were tasked with meeting the very high standard set by our first entry in the Design in Mind series, which profiled no less an illustrious figure than Robert A.M. Stern, a definitive icon of architecture and a deep inspiration to all of us, in Robert A.M. Stern: Always a Student. By sharing the work—at once rooted in classicism and tradition, while also resolutely innovative—that Mr. Stern and his firm, Robert A.M. Stern Architects (RAMSA), have produced, and by peering into their long-standing commitment to learning and education, we successfully made our entry into the world of broadcast television. We were first eagerly approached by CPTV, a PBS affiliate in Connecticut, who were keen to broadcast the documentary, and later by ALL ARTS, the brand new PBS channel in New York City that highlights the best of arts and culture, for whom the production was a natural fit. Today both completed films are featured side-by-side by PBS as part of the Design in Mind series.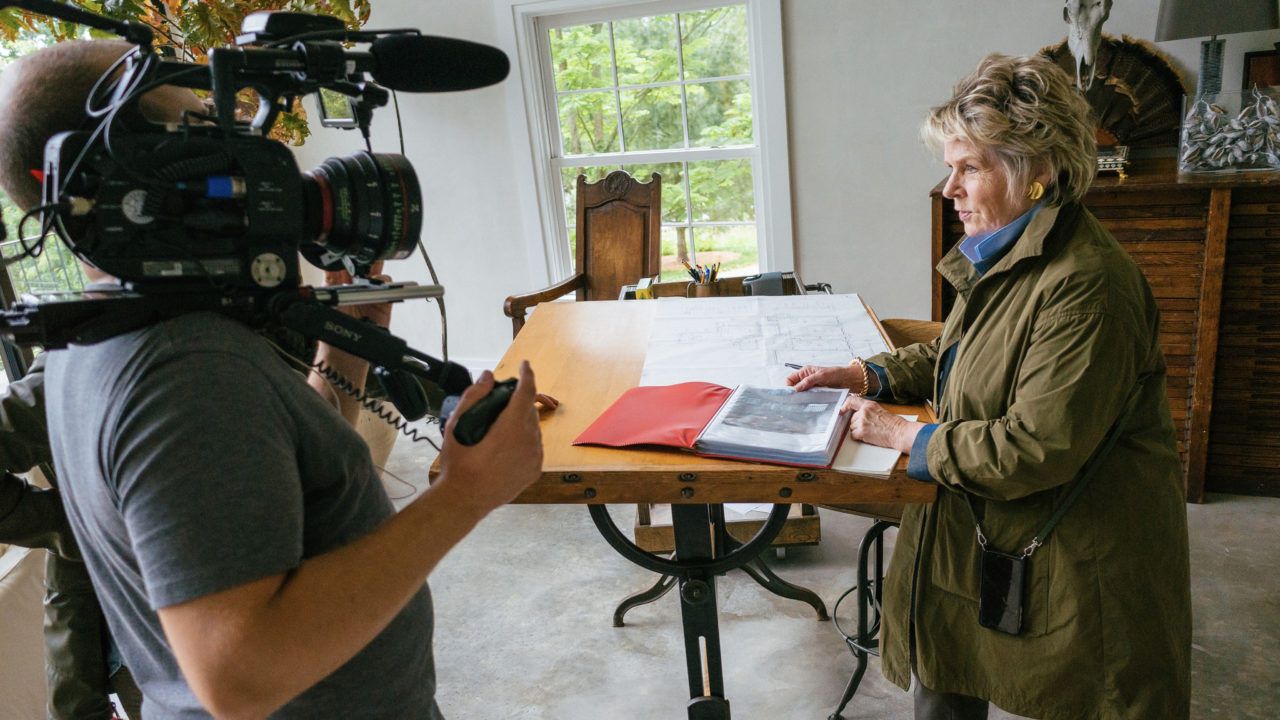 We have again set our sights high with the subject of our next documentary film, scheduled for release in spring 2020: we are so honored to bring the philosophy of the incredibly accomplished designer (and ICAA Board Member) Bunny Williams to audiences ready to learn about ways of gracious living, the relationship between architecture and landscape, and the crucial nuances of collaboration between architects and designers. We know of no one else more eloquent on the great potential for the unity of design, architecture, artisanship, and landscape to create great spaces for living, regardless of the scale. This film has already received buzz after footage was featured by House Beautiful in an article showcasing Bunny's brilliant gardening and announcing the pending release. We simply cannot wait to premiere this special and stunningly beautiful film.
2. Classical City Guides
Crucial to the ICAA's educational mission are the explorations of architecture and history that have long been a part of our academic programs, and are today the centerpiece of another original series. The ICAA's Classical City Guides invite eloquent and informed experts on history and classicism to take viewers on a journey through the remarkable structures and sites of their hometowns, visiting the masterpieces of classical and traditional architecture, art, and design of great American cities. This series premiered with a tour of the architectural highlights of New York City, and we are now proud to announce the release of the latest entry, which takes us to Atlanta.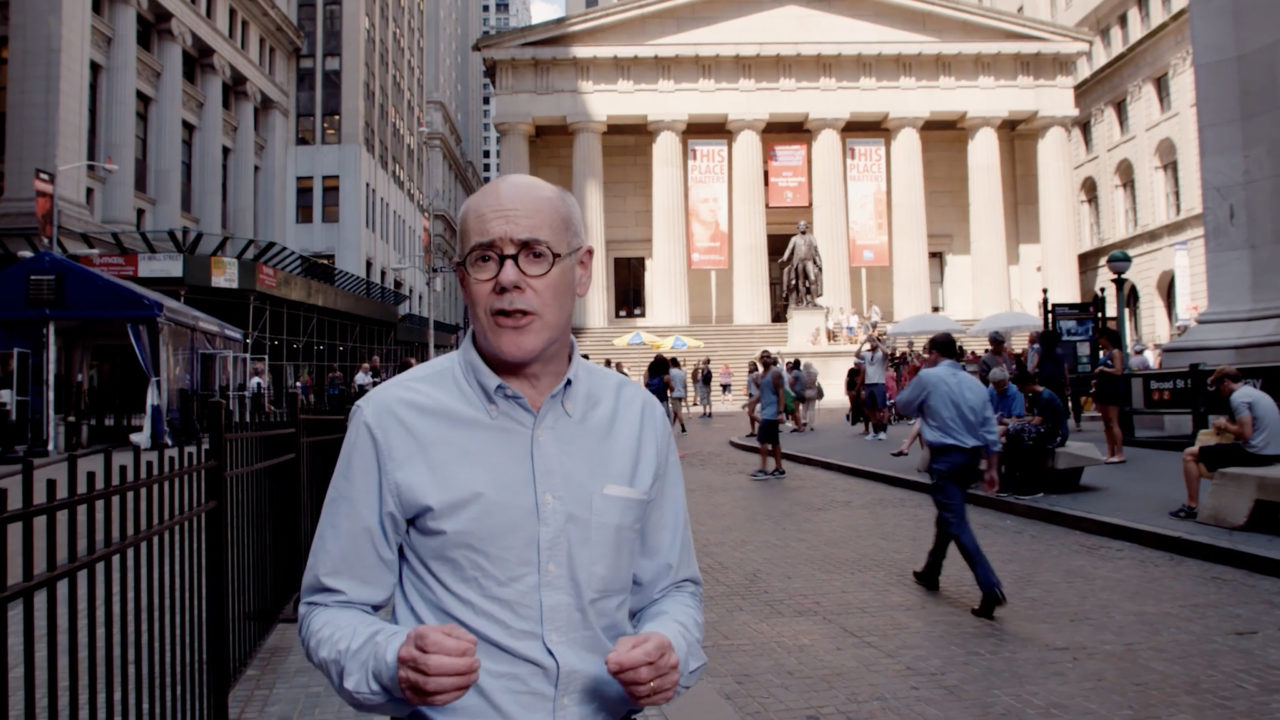 The Classical City Guide: New York was released in 2017 and featured host Francis Morrone, who took viewers on a whirlwind tour of the classical historic landmarks that make the city special to lovers of classical architecture, including stops at Grand Central Terminal, the Morgan Library, the New York Public Library's main branch, Federal Hall, and so many more.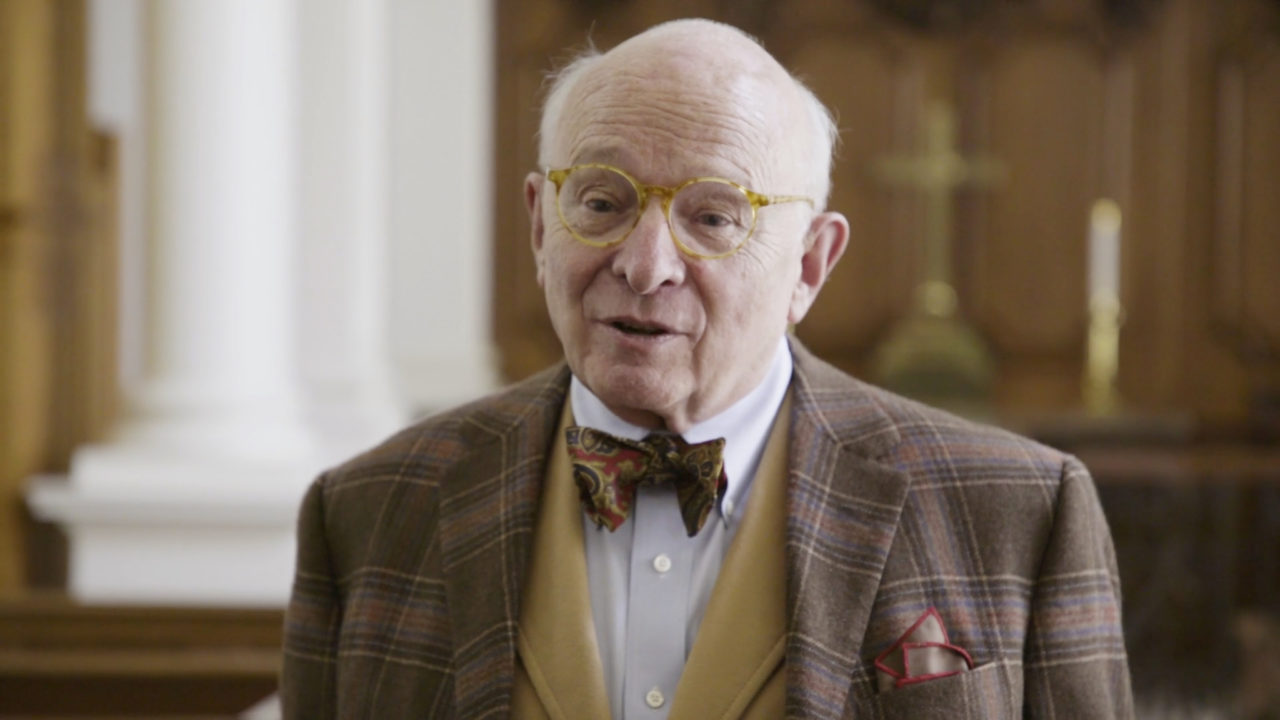 The latest entry in the series features our capable guide, architect Norman Davenport Askins, in the Classical City Guide: Atlanta, where we are treated to visits to such beautiful sites as Bradford Gilbert's stunning Flatiron building, the Art Deco Martin Luther King Jr. Federal Building, and, of course, many beautiful homes and apartments by the iconic Philip Trammell Shutze, including notable stately homes in the Buckhead neighborhood. After watching this video, I find myself more eager than ever to return to Atlanta!
Each new entry in the ICAA's Classical City Guides allows viewers to discover the rich history and architectural heritage that surrounds them, crucial to learning from the past, appreciating the potential for classical and traditional architecture, and creating a widespread appreciation for beautiful places.
3. Educational Videos
One of the ICAA's most potent initiatives remains our educational videos, which have allowed us to expand our most crucial offerings to unprecedented new audiences. Absolutely central to our mission of education, these videos offer in-depth courses, complete with expert lectures, abundant illustrations, historical context, and quizzes offering AIA credits.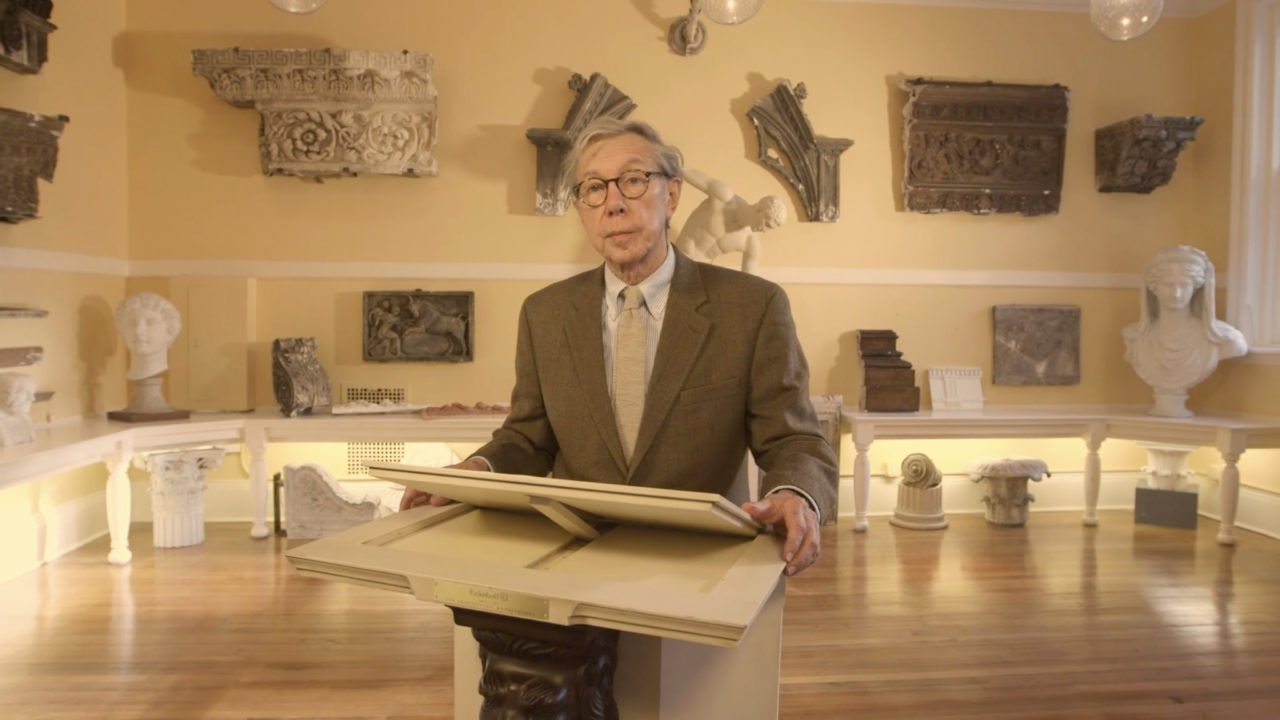 The first full series, the Foundations in Classical Architecture, made the fundamentals of classicism—from the essential elements of Greek and Roman classicism, to the principles, motifs, and details that bring them life—available to students regardless of location in four episodes hosted by the architectural historian Calder Loth. The result has been an unalloyed success and this series remains one of our most popular, with many newcomers lavishing the videos with effusive praise.
Additional filmed lectures provide viewers the chance to learn about topics ranging from 20th century architecture in New York to iconic French architects Charles Percier and Pierre Fontaine. With tens of thousands of views, these informative videos have vastly expanded the reach of the ICAA's educational offerings.

4. Public Programs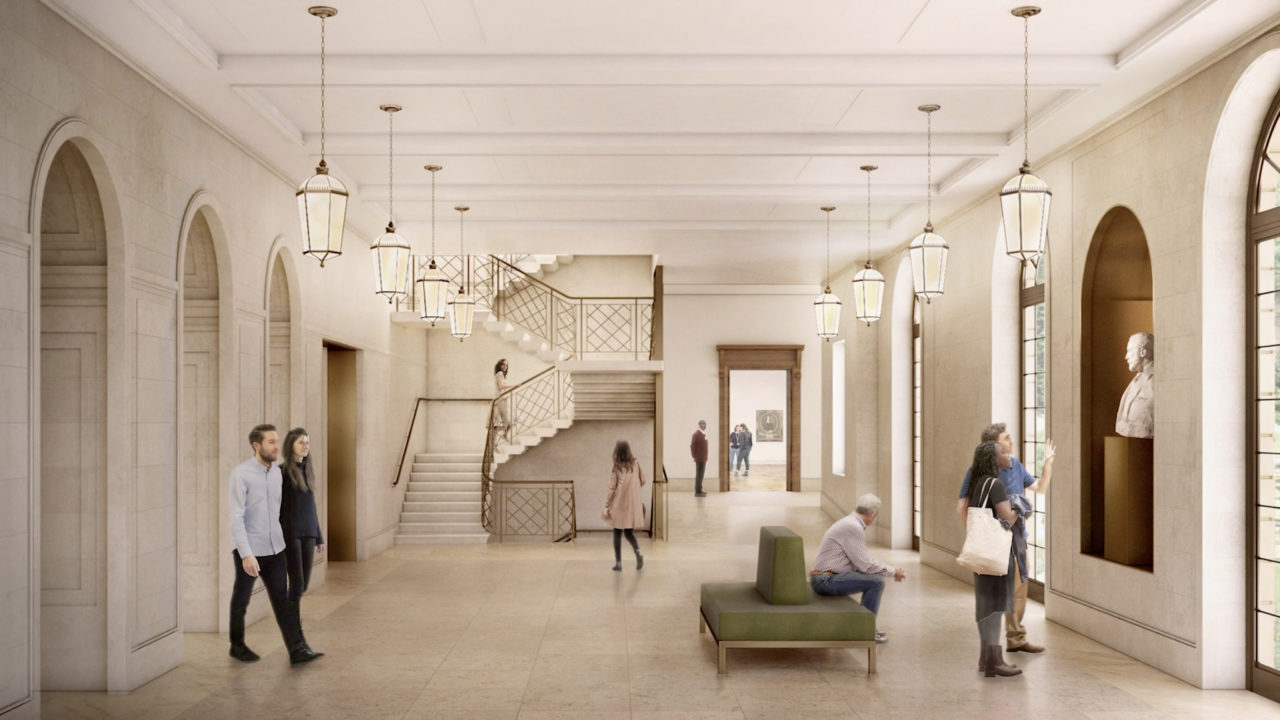 It is more than the ICAA's educational videos that are now being seen by viewers around the world: the reach of our compelling and unique lectures and public programs has also been vastly expanded due to our in-house video production capabilities. Included among them are panel discussions featuring many great contemporary architects, designers, artists, and more: this last year the ICAA invited Ian Wardropper, the Director of the Frick Collection, to join architect Annabelle Selldorf, principal of Selldorf Architects, for an engaging exploration of the history and architecture of the Frick Museum, with particular interest paid to Selldorf Architects' proposed expansion, offering the public a chance to glimpse the potential future of the iconic New York institution and to engage directly with both director and architect.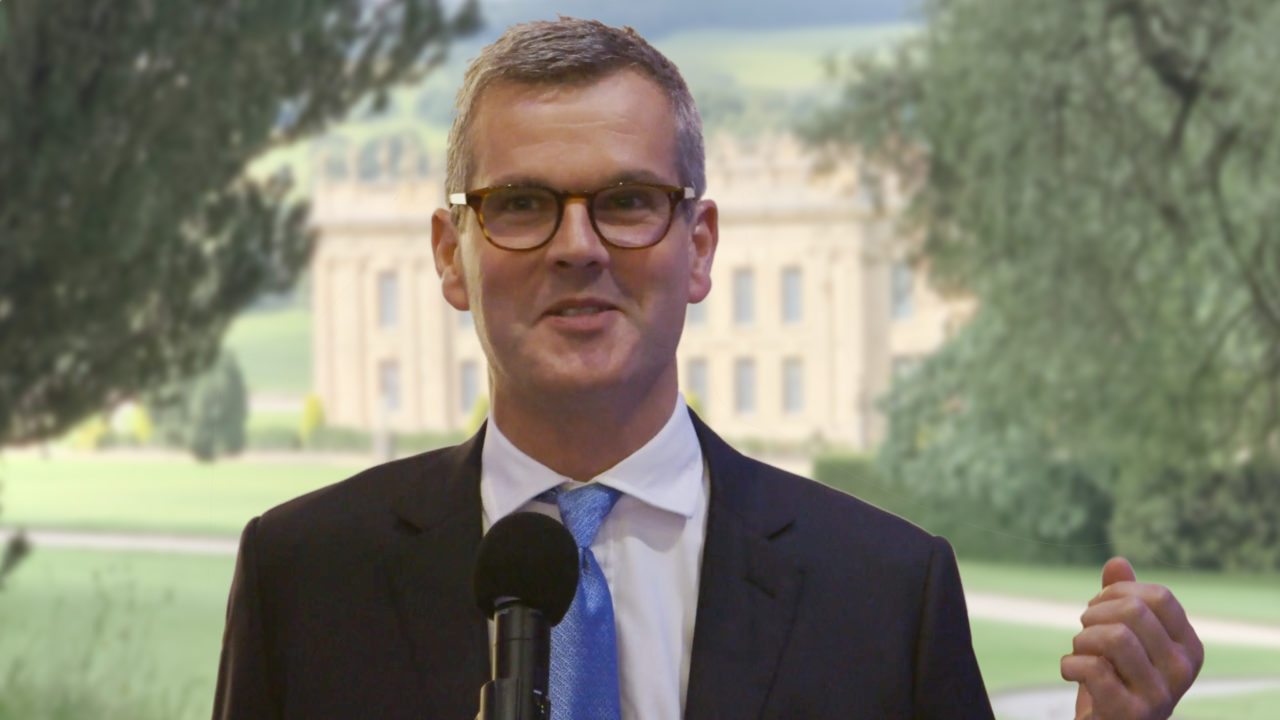 Also, in an unprecedented collaboration, the ICAA expanded its public program offerings in 2019 by serving as cultural partner with Sotheby's over this last summer, providing educational content to complement their Treasures from Chatsworth exhibition, hosted at their New York Galleries. Throughout the summer season we were delighted to invite world class speakers who shared their knowledge of the architecture, art, gardens, and personalities of the venerable Chatsworth House to large and eager crowds, including many newcomers to the ICAA.
For such a unique series we knew that preserving these lectures and making them widely available was a must! This is why we are happy to feature the entire Summer Series lectures at Sotheby's on the ICAA's website, featuring architect and designer Ben Pentreath, biographer and historian Dr. Amanda Foreman, former editor of Country Life Clive Aslet, and preservationist John Phibbs. For those unable to attend in person, the resulting videos are truly enriching!

5. Student Testimonials and Stories
Finally, after all of the documentaries, city tours, educational programs, and star lectures, one of our newfound video capabilities that is to me one of the most delightful: seeing our dedicated students and hearing in their own words the value of an ICAA education, across so many locations and programs!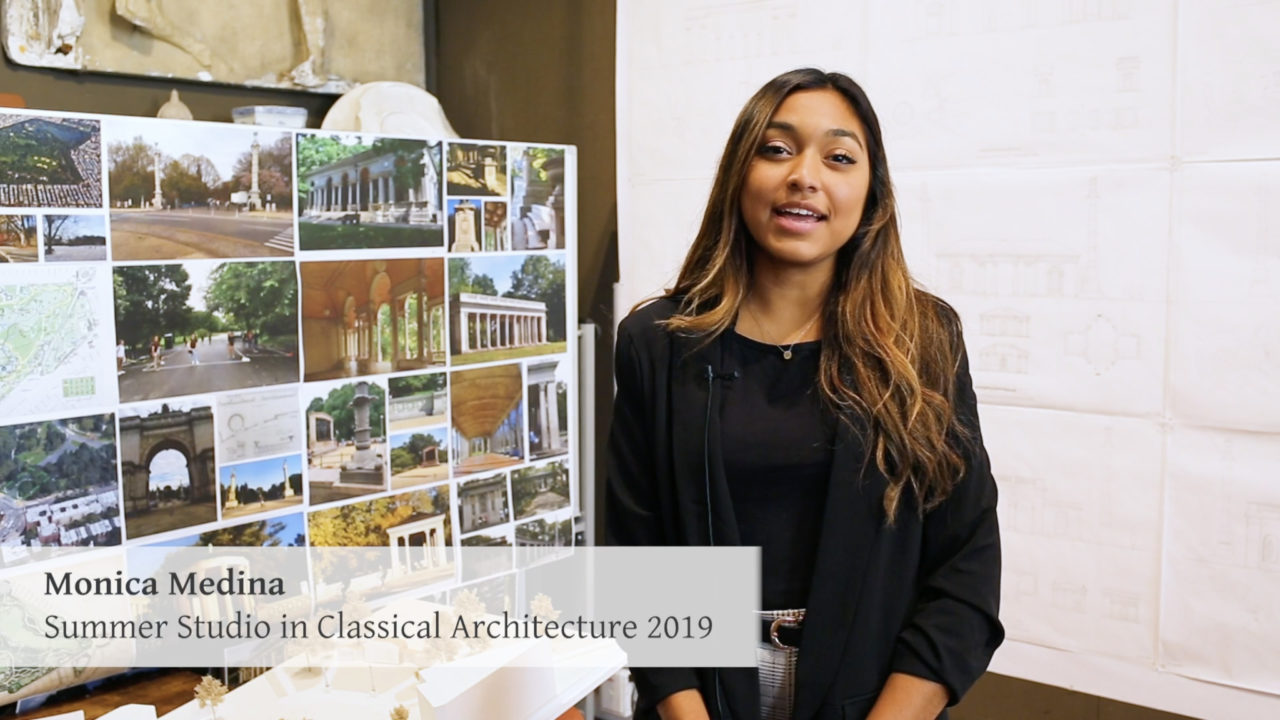 From middle schoolers to college students, we are now able to see and hear directly from participants and share their inspiring stories with all of you. This last summer I was thrilled to follow the progress of Summer Studio participants as they shared their experiences week by week in front of the camera. From their explorations of the architectural treasures of New York City and the urban fabric of its streets and parks, to their intensive coursework and incredible final projects—original designs for a new entry pavilion to Prospect Park in Brooklyn!—we saw how fully immersed these eager students were in this one-of-a-kind program.
For this revolutionary initiative bringing compelling stories to vast new audiences, the ICAA is most grateful for the generous support of the Estate of Christopher H. Browne, whose visionary funding has given us the capacity to produce abundant video content that continues to reach a staggering number of new viewers. I am proud to introduce the ICAA to so many new audiences, and I look forward to the continued growth of our original films and video content!