A Special Holiday Message from ICAA President Peter Lyden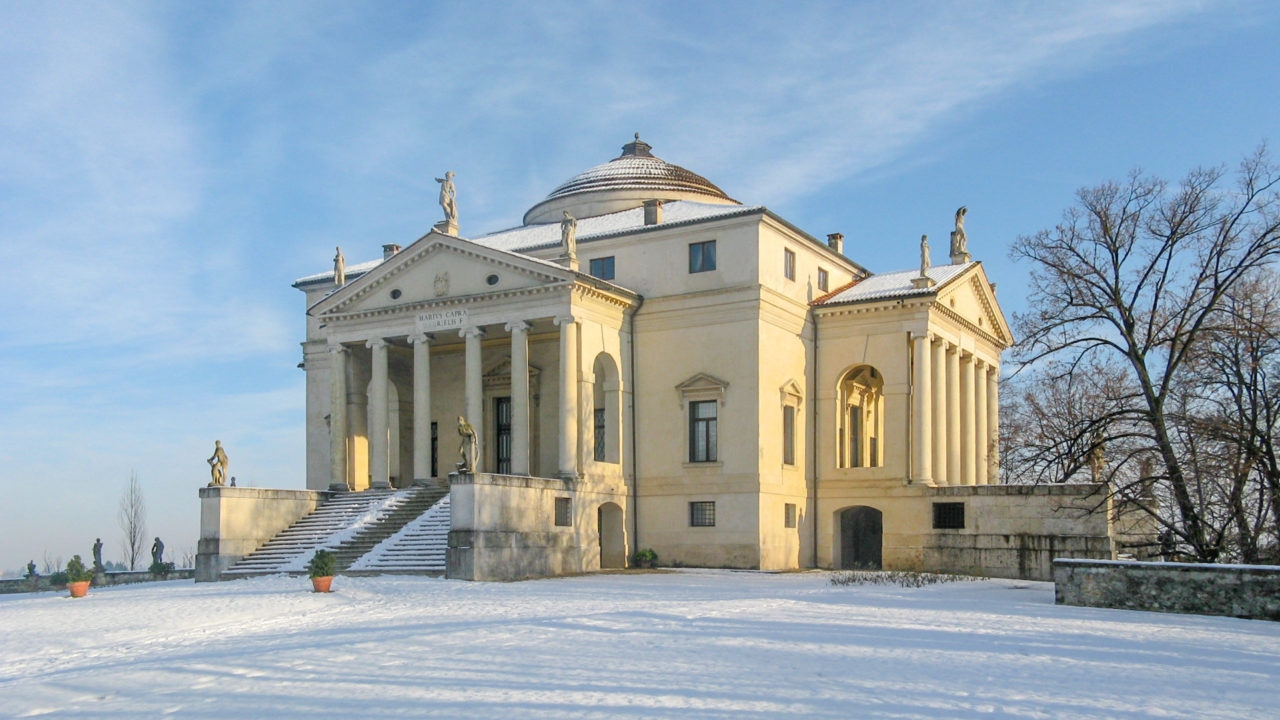 Normally when I write to you this time of year, I am surrounded by the crowds, lights, and cheer that mark the holidays in New York City. Of course, this year is unlike any other, and for all of us at the Institute of Classical Architecture & Art (ICAA), our greatest wish is for the health, happiness, and safety of our community this holiday season.
Looking back on a year of unprecedented challenges, I am extraordinarily proud of the great achievements of the ICAA in 2020. In a time of social distancing, our community of classicists has drawn even closer together and risen to the occasion to produce an extraordinary run of remote educational programs, exclusive lectures, virtual tours, documentary films, and innovative series that have reached larger audiences than ever before.
These are just some of the highlights of 2020:
The ICAA's new Classicism at Home newsletter series delivers new content to thousands each week, including videos, courses, articles, and much more.
The Driehaus Summer Studio Retrospective introduced a full month of daily educational programming hosted by an all-star array of academics, practitioners, and instructors.
The In Your Neighborhood series of filmed tours brought viewers to architectural and design destinations around the world, hosted by practitioners.
Online Courses and Lectures not only kept classicists engaged and connected, but allowed audiences from around the world to participate, for the first time ever.
The Award for Emerging Excellence in the Classical Tradition reached a worldwide audience, in partnership with The Prince's Foundation and INTBAU, and included a special introduction by HRH The Prince of Wales.
A further collaboration with INTBAU and The Prince's Foundation brought the innovative series, The Architecture of Place, which focused new attention on the built environment's effects on the health of individuals, communities, and the planet.
The 2020 Stanford White Awards were made available to viewers everywhere in a first-ever virtual presentation hosted by Architectural Digest's Mitchell Owens, and including an introductory reception with Samuel G. White, Stanford White's grandson.
All of these unprecedented initiatives earned the ICAA record-breaking press coverage, putting the organization in front of audiences in the millions.
Today we look forward to the new year with a sense of optimism, and eagerly await the day that we are able to reunite with our community of classicists in person, joining lectures, taking courses, celebrating at awards ceremonies, and travelling the world. But even once the familiar rhythms of life at the ICAA start to resume, we remain committed to continuing the new remote opportunities that have allowed us to remain connected in 2020. Your continued support can help the ICAA sustain the incredible initiatives listed above, and continue to expand our impact.
With the deepest gratitude, all of us at the ICAA offer our wishes for healthy and happy holidays to all!
Warmly,
Peter Lyden
ICAA President