A Classical Revolution
Devin Kimmel, Principal at Kimmel Studio, LLC. and ICAA member, has been named one of five finalists in the World War One Centennial Commission's Design Competition for the National World War One Memorial in Washington, DC. The only traditional design among the five finalists, Mr. Kimmel's proposal brings classicism to the forefront of this important competition. The winning monument is expected to be chosen in January 2016 and subsequently constructed on a parcel of land now known as Pershing Park, located on Pennsylvania Avenue.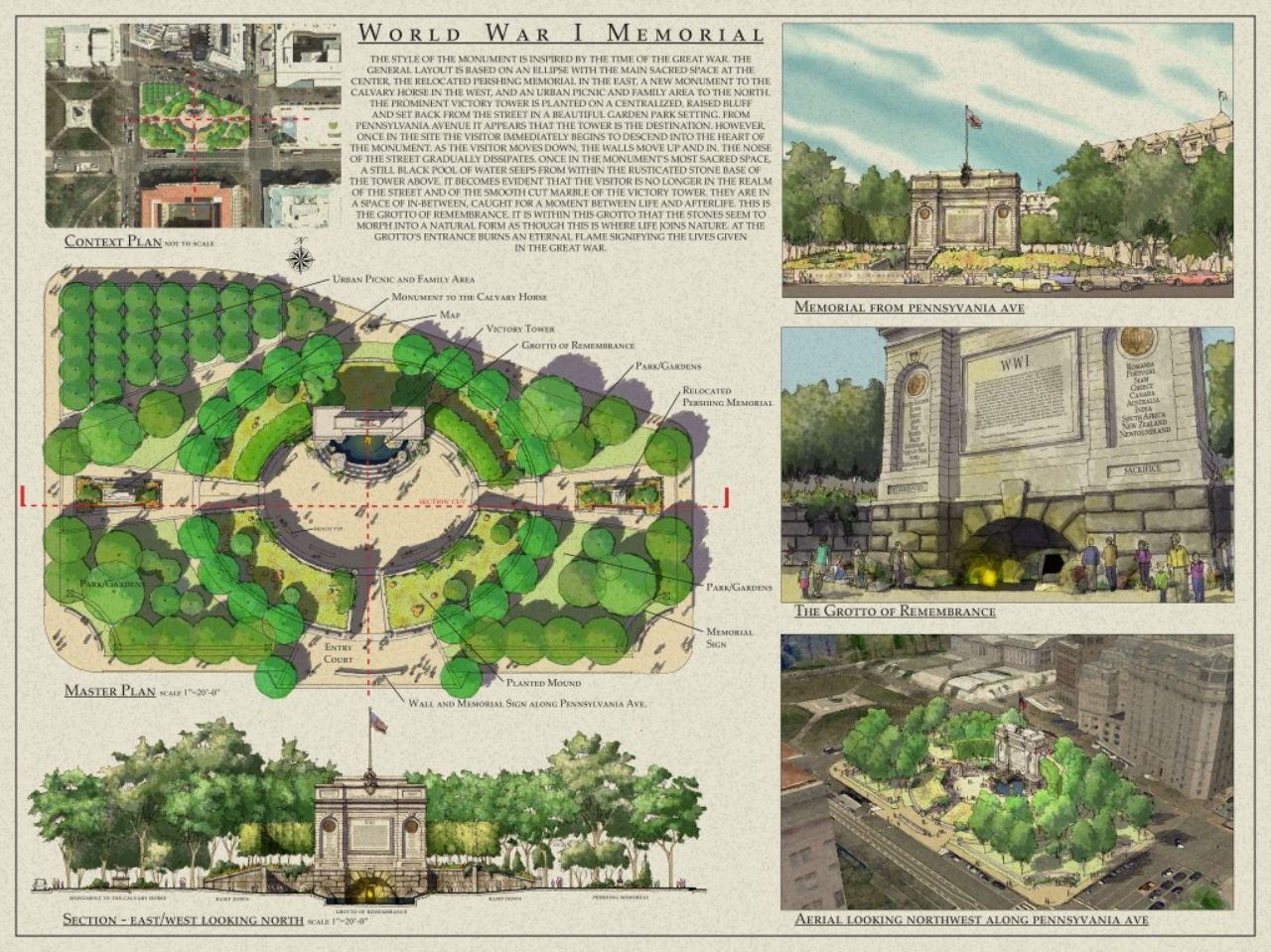 Courtesy of Devin Kimmel
According to Mr. Kimmel, his design is a period piece, inspired architecturally by the time of the Great War and the product of over two months' research into the war's history. While the "Victory Tower" is the focal point of the design, the still, black pool of water at the monument's base is perhaps its most notable and reverent feature. Within this "Grotto of Remembrance" stands an eternal flame, representative of those lives lost in World War I. Mr. Kimmel's background in landscape architecture and his love for gardens also influenced his design of the monument, which is enclosed by a beautiful park and includes an urban picnic area.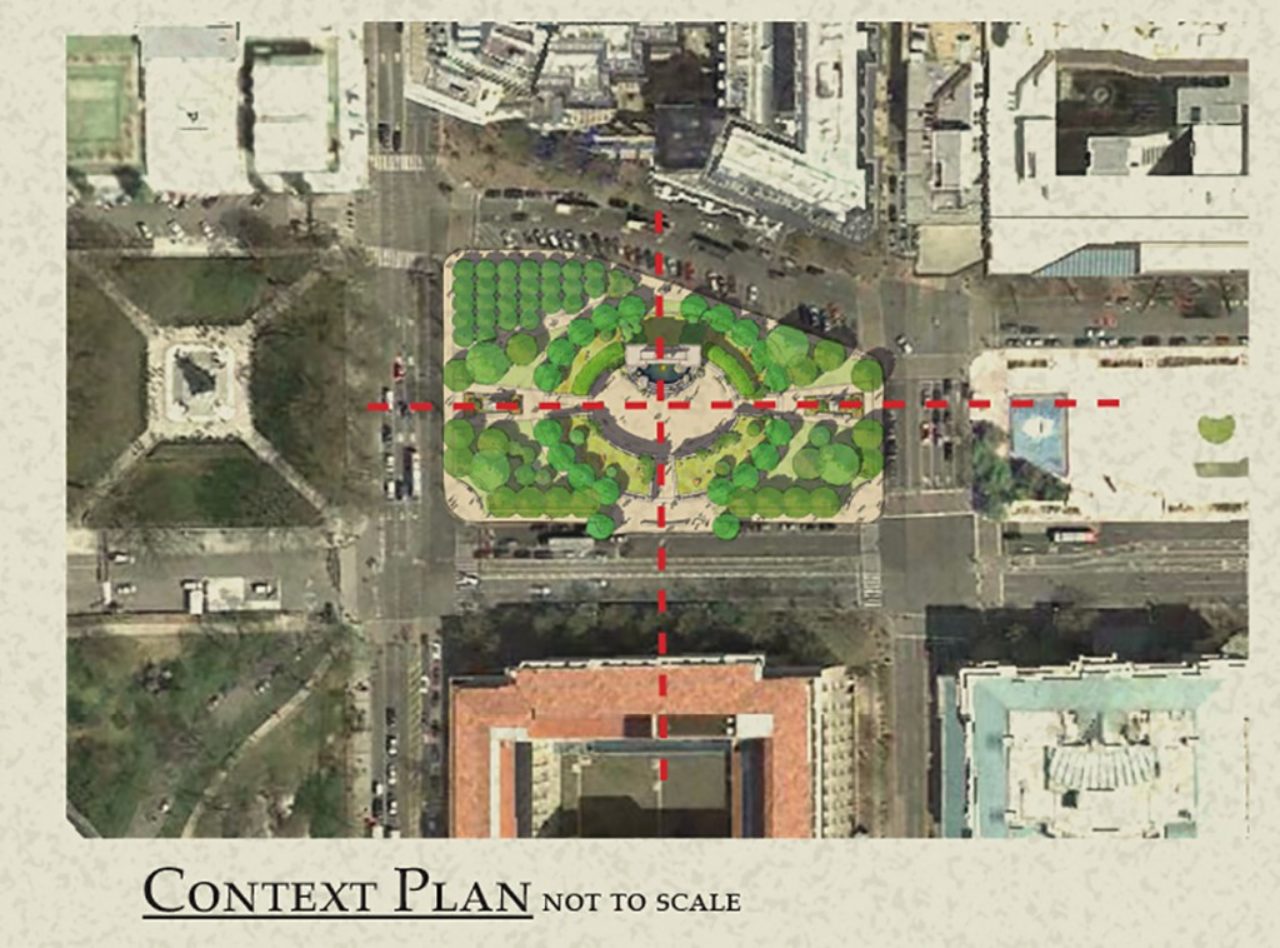 Courtesy of Devin Kimmel
One of my favorite aspects of the proposal is that it was drawn by Mr. Kimmel himself. As technology plays an increasingly prevalent role in architectural design, the art of rendering by hand is slowly disappearing. Mr. Kimmel's designs prove the continued effectiveness of traditional design methods.
An active ICAA member, Mr. Kimmel was named a 2011 Hannah McCarthy Smith Memorial Scholar and attended our Rome Drawing Tour. It was while working in the field, primarily in nearby Washington, DC and Annapolis, that Mr. Kimmel learned the classical orders. Mr. Kimmel also draws inspiration from neoclassical architecture of the French Enlightenment period and its contemporaries, such as Étienne-Louis Boullée and Claude-Nicolas Ledoux.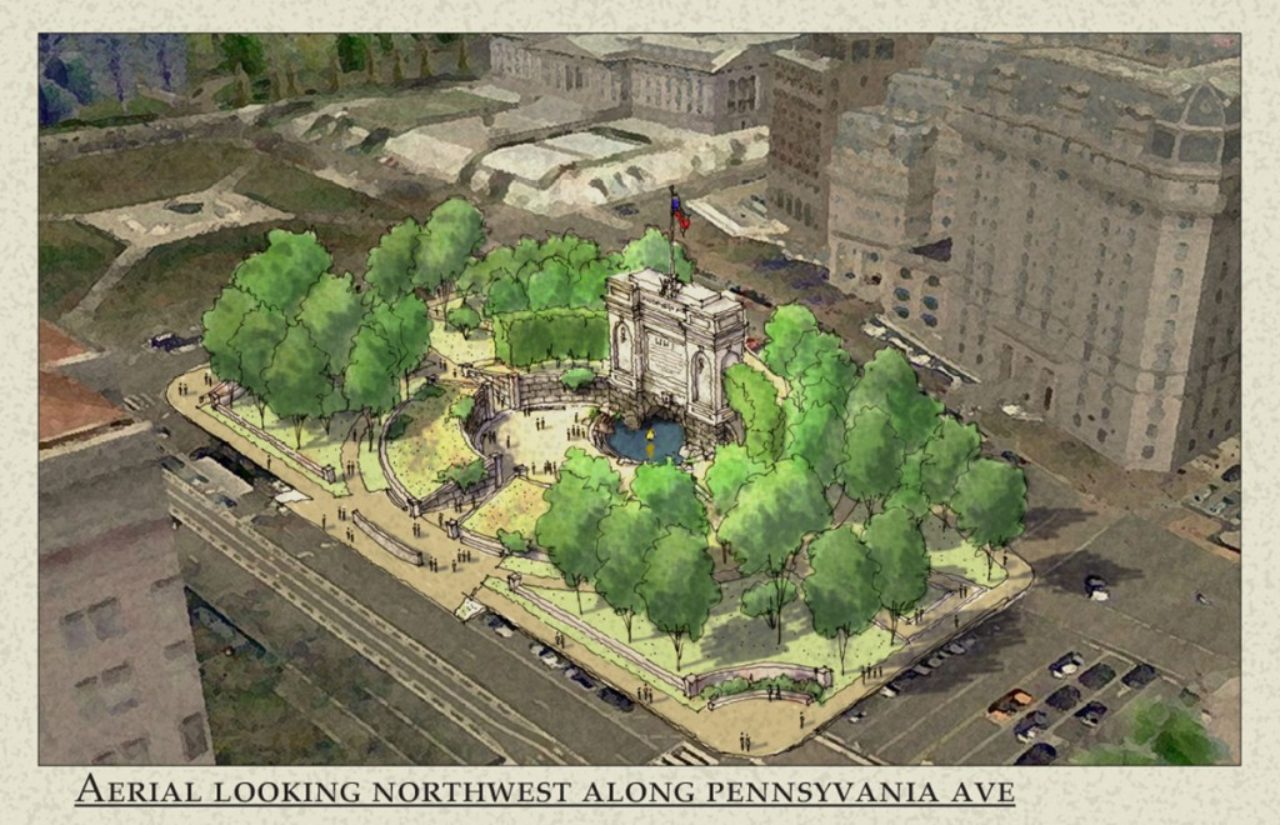 Courtesy of Devin Kimmel
Making it to the final round of the competition, which commenced in May 2015 with an open call for submissions, is no small achievement! The World War One Centennial Commission received an enormous response, with over 350 proposals submitted by the July 21st deadline. Classical entries, including Mr. Kimmel's, represented less than 10% of total submissions. Not only were the classical designs architecturally consistent with Washington, DC's most notable monuments, but they also emanated a sense of timelessness commensurate with the scale and magnitude of the First World War.
Mr. Kimmel believes that classical design continues to hold an important place in our culture, and he is optimistic that it will flourish once more. He told me recently: "I believe that we are on the cusp of a classical revolution in the Unites States. One can almost feel it in the air how our society so desires an architecture that has recognizable meaning, draws from our history, and just simply makes sense."
As we eagerly await the World War One Centennial Commission to announce the winning design, I would like to congratulate Devin Kimmel on his accomplishments thus far, and also thank other classicists and ICAA members for their impressive submissions. To all, a job well done!