An Interview with Liz McEnaney, Executive Director of the SS Columbia Project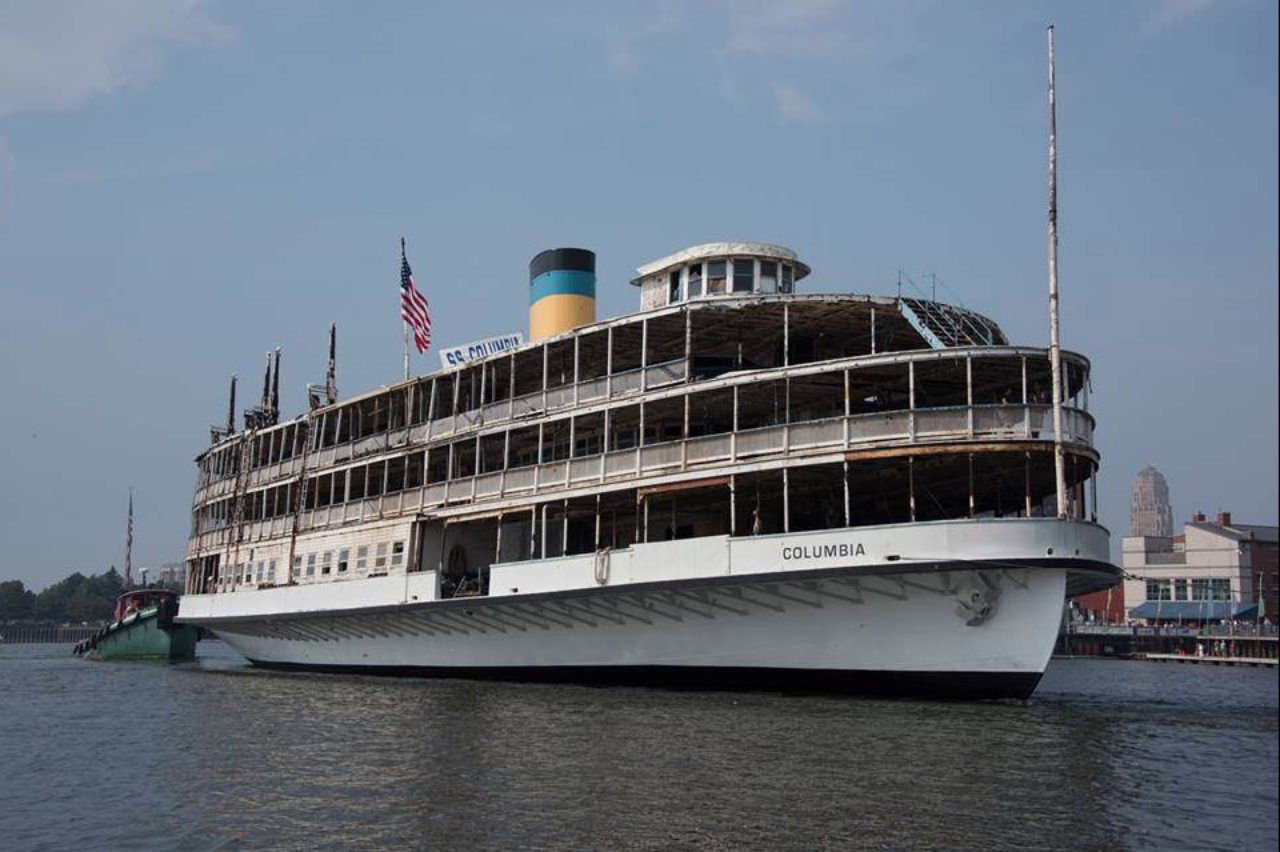 Photo by Gene Witkowski
We recently interviewed Liz McEnaney about the restoration of the SS Columbia, the oldest surviving excursion steamship in the United States and a historic landmark. McEnaney is an architectural historian, preservationist and educator, teaching at Columbia University and, recently, in the ICAA's New Heights architecture education program for middle school students. She also serves as the Executive Director of the SS Columbia Project; the project is restoring the historic ship, which was built in 1902 and features numerous classical design elements, so that it can serve NYC and the Hudson Valley as a space for a wide array of public events and education.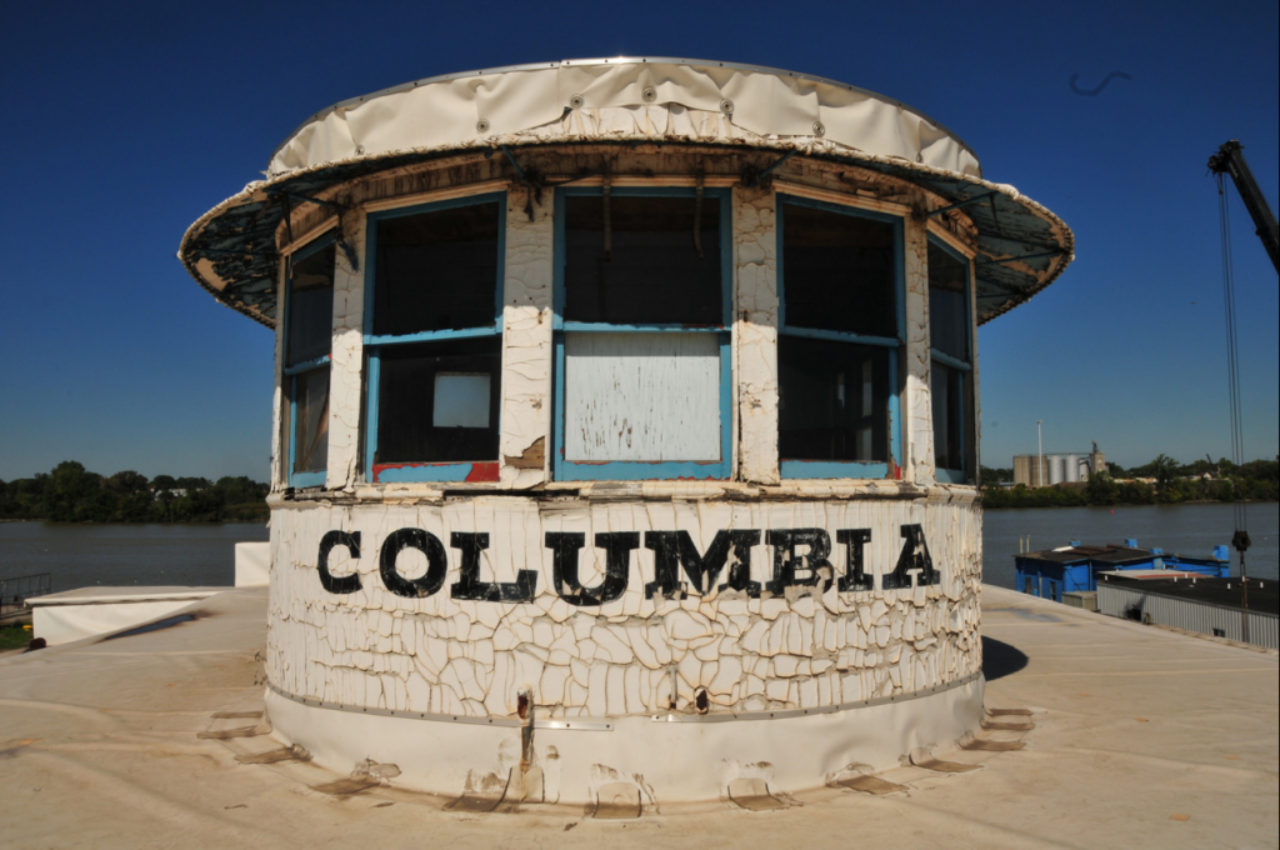 Photo by Gene Witkowski
ICAA:
What is the SS Columbia, and why is it significant?
LM:
For nearly a century and a half, lakes, rivers, bays and sounds all across the United States had a grand tradition of excursion steamboats offering the chance to get out on the water for the day. Columbia is the oldest remaining steamboat from that tradition – the last of her kind. Built in 1902, she was designed to carry 3,200 passengers on her five decks and is adorned with mahogany paneling, etched and leaded glass, a grand staircase, and an open-air ballroom.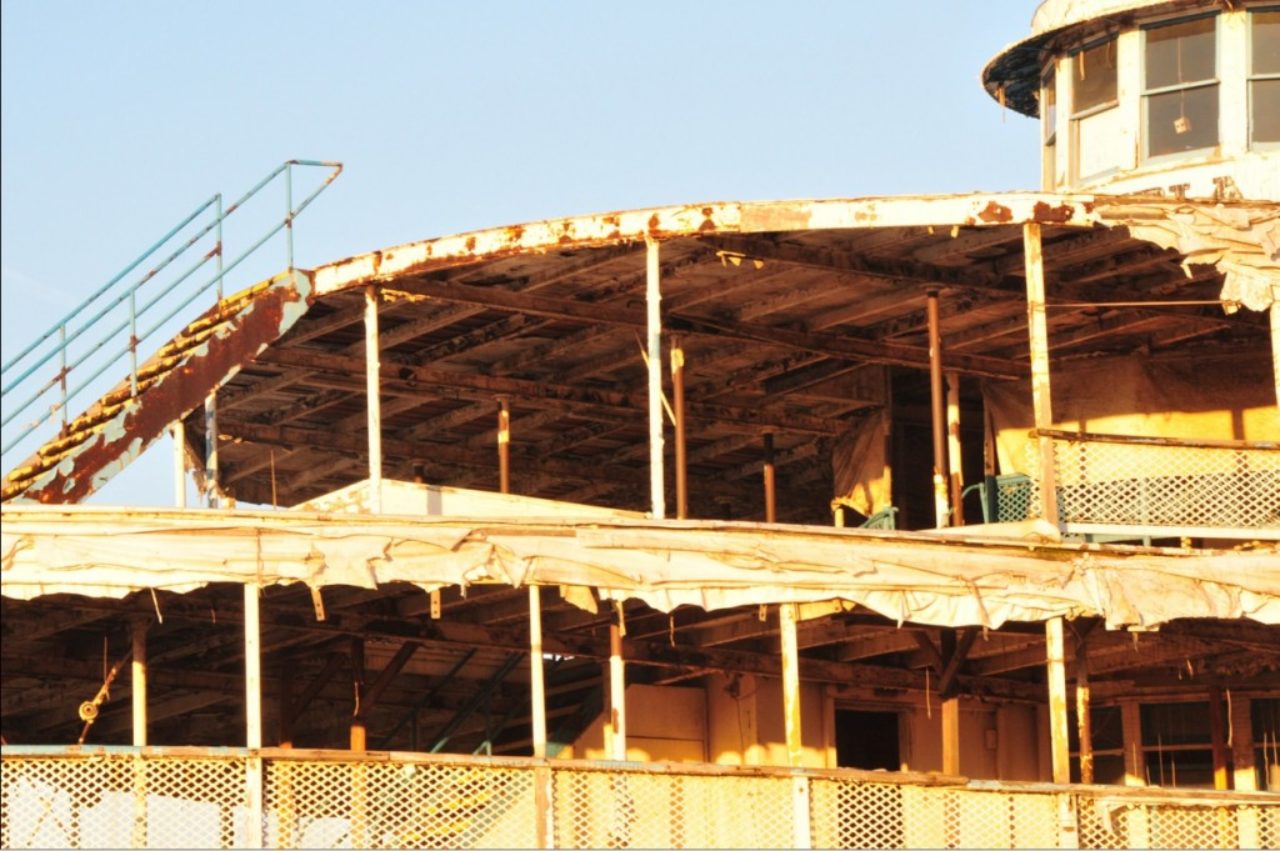 SS Columbia arrives in Ohio to begin renovations
ICAA:
You are an urban historian and preservationist. How did you become involved in a maritime preservation project?
LM:
I worked on a documentary film (Hudson Rising) about planning issues in the Hudson Valley. The story of this region is really the story of the Hudson River and the connection between the waterfront cities and towns. I had heard that there were efforts to restore a steamboat and revive the great Day Line tradition. So, I bought a ticket to go see the boat in Detroit, where she was docked and to meet Richard Anderson, the founder of the SS Columbia Project. After seeing Columbia, it was impossible not to imagine what she will be like when she's restored and in service again. I was hooked.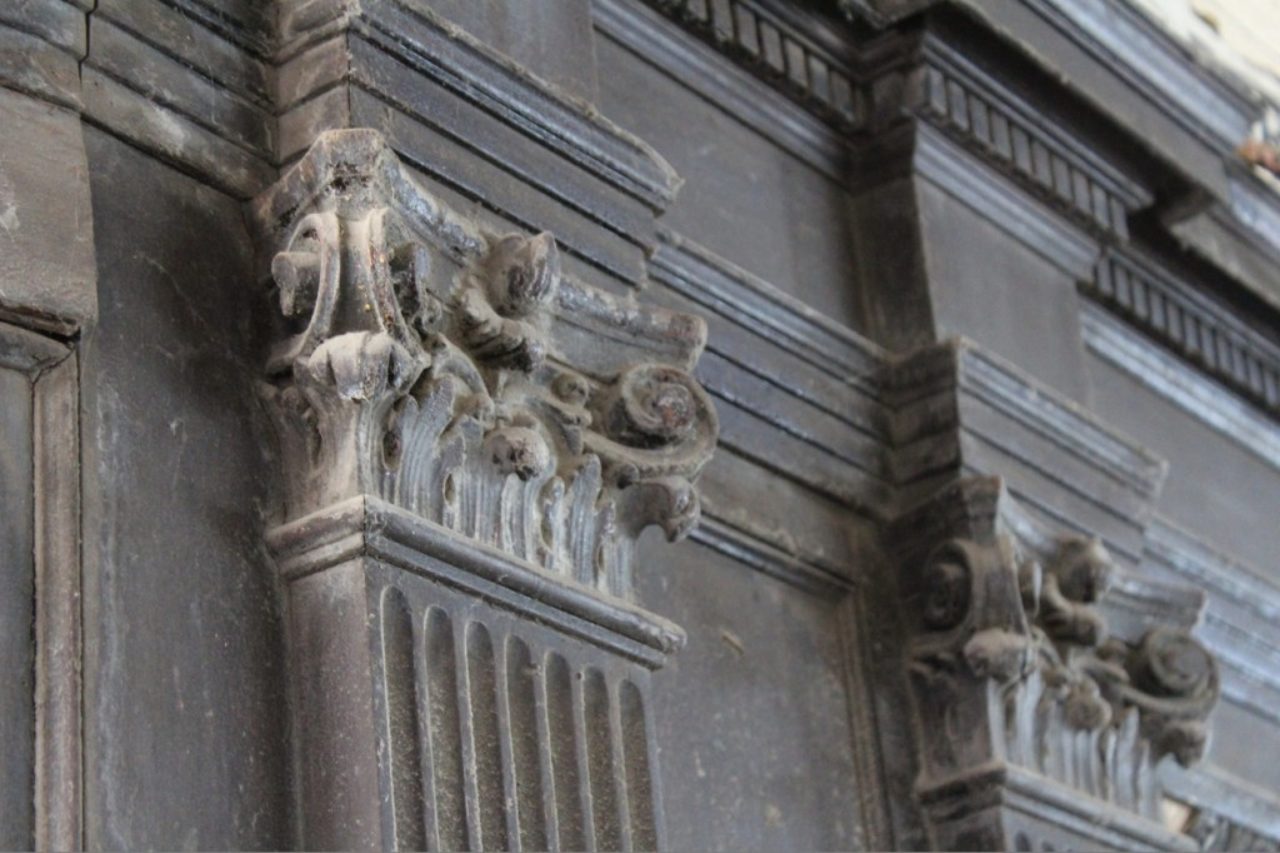 Photo by Beth Neely
ICAA:
The SS Columbia features numerous classical design elements, including gilded mouldings, a grand staircase, etched and leaded glass windows, and an open-air ballroom. Can you tell us more about the design?
LM:
Columbia was designed by Frank Kirby, a Cooper Union graduate who went on to become one of the most acclaimed architects of day excursion boats, including the Hudson River boats Hendrick Hudson and Washington Irving. Kirby partnered with painter and interior designer Louis O. Keil. We were able to track down Kirby's original 1902 drawings, which guided the stabilization and repair of the boat's hull in the shipyard. We're still searching for all of Keil's interior drawings.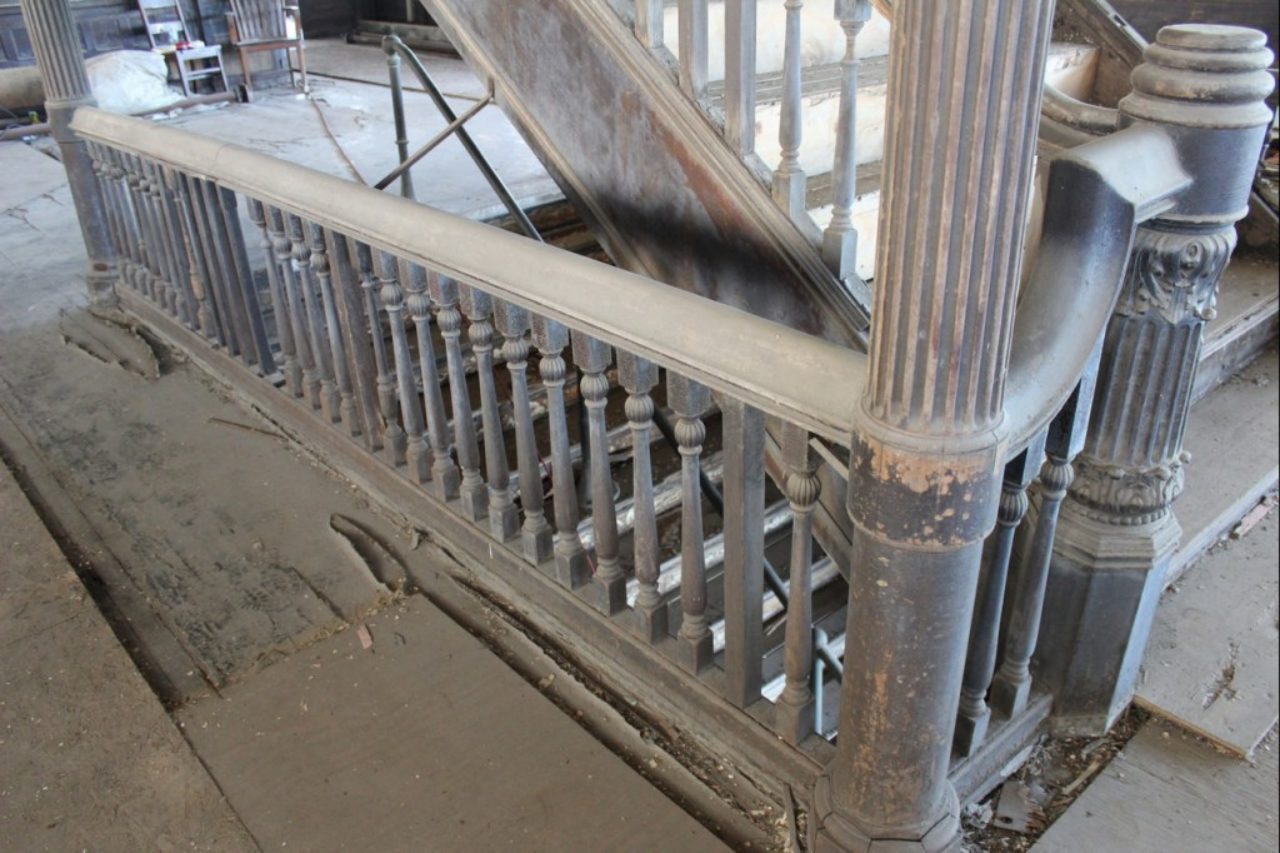 Photo by Beth Neely
ICAA:
The SS Columbia is over 100 years old, constructed in 1902. What is the long-term vision for the boat?
LM:
Columbia will revive the great tradition of Hudson River excursion vessels. She will be a new cultural venue – a floating platform on the River for arts, culture and entertainment that reconnects New York City to the Hudson Valley. The boat will make trips from her homeport in New York City to cities and towns upriver, and will be used for STEAM (Science, Technology, Engineering, Art, and Math) educational initiatives. And, with 30,000 square feet of useable space, including a ballroom that holds over 500 people for seated dinners, the project will be self-sustaining as an events venue.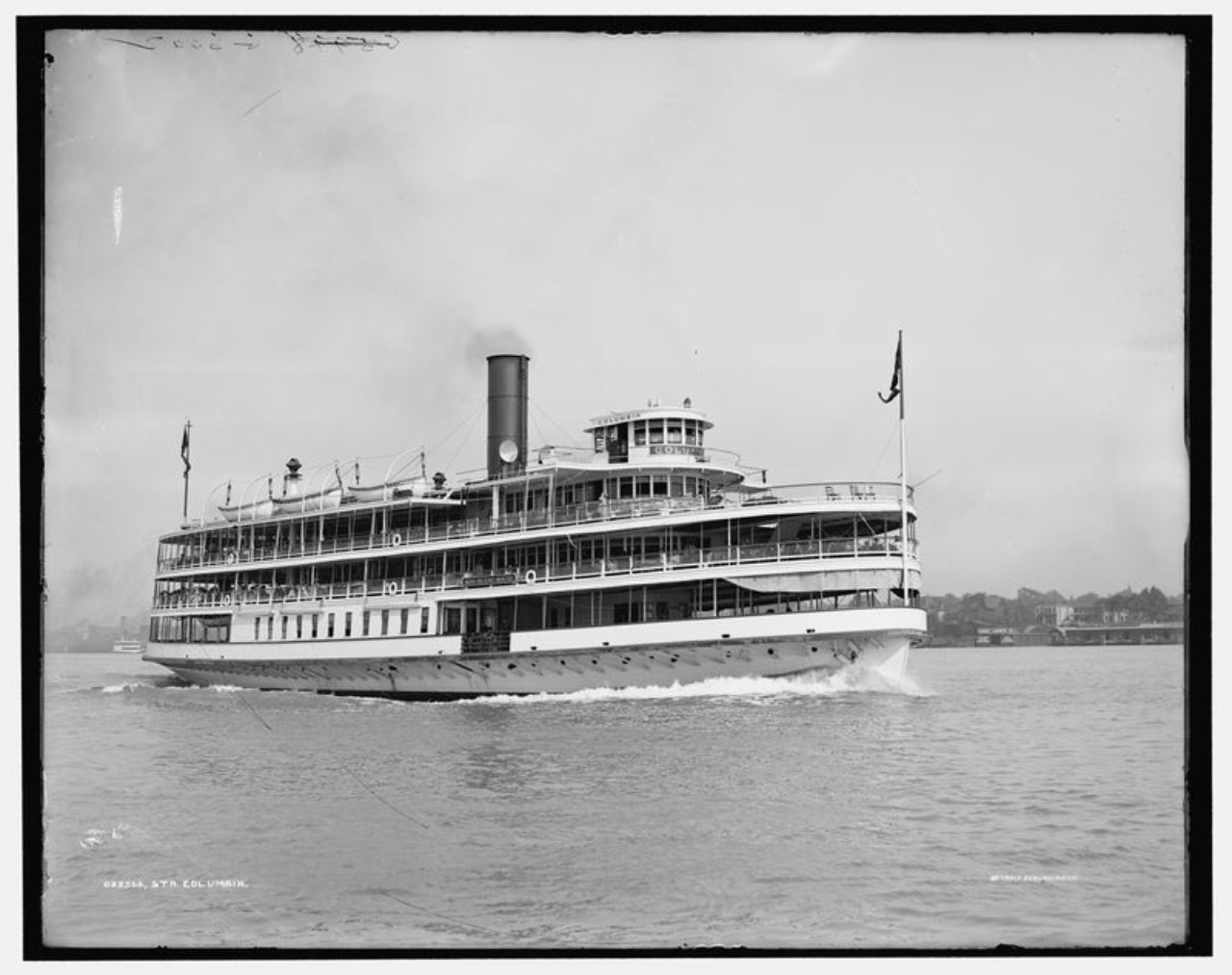 1902 photos of the SS Columbia, Image via the Library of Congress
ICAA:
You're leading a comprehensive bow-to-stern restoration effort for the SS Columbia. What parallels do you see between your preservation work with buildings and the SS Columbia?
LM:
We've got a fabulous crew working on the project, and Ann Loeding, a tugboat captain with years of experience preserving historic vessels, is spearheading the restoration efforts. There's a great similarity between preservation work on buildings and maritime preservation. Columbia has undergone significant structural alterations to her deckhouse over her years of service. Our challenge is to remove the later additions so that we can access her original "bones" in this case an innovative steel box frame that supports wood frames, beams and decks - and restore her to her original appearance using modern materials so as to comply with today's Coast Guard regulations. As is the case with restoration and adaptive reuse of buildings, we aim to balance historical accuracy with contemporary amenities.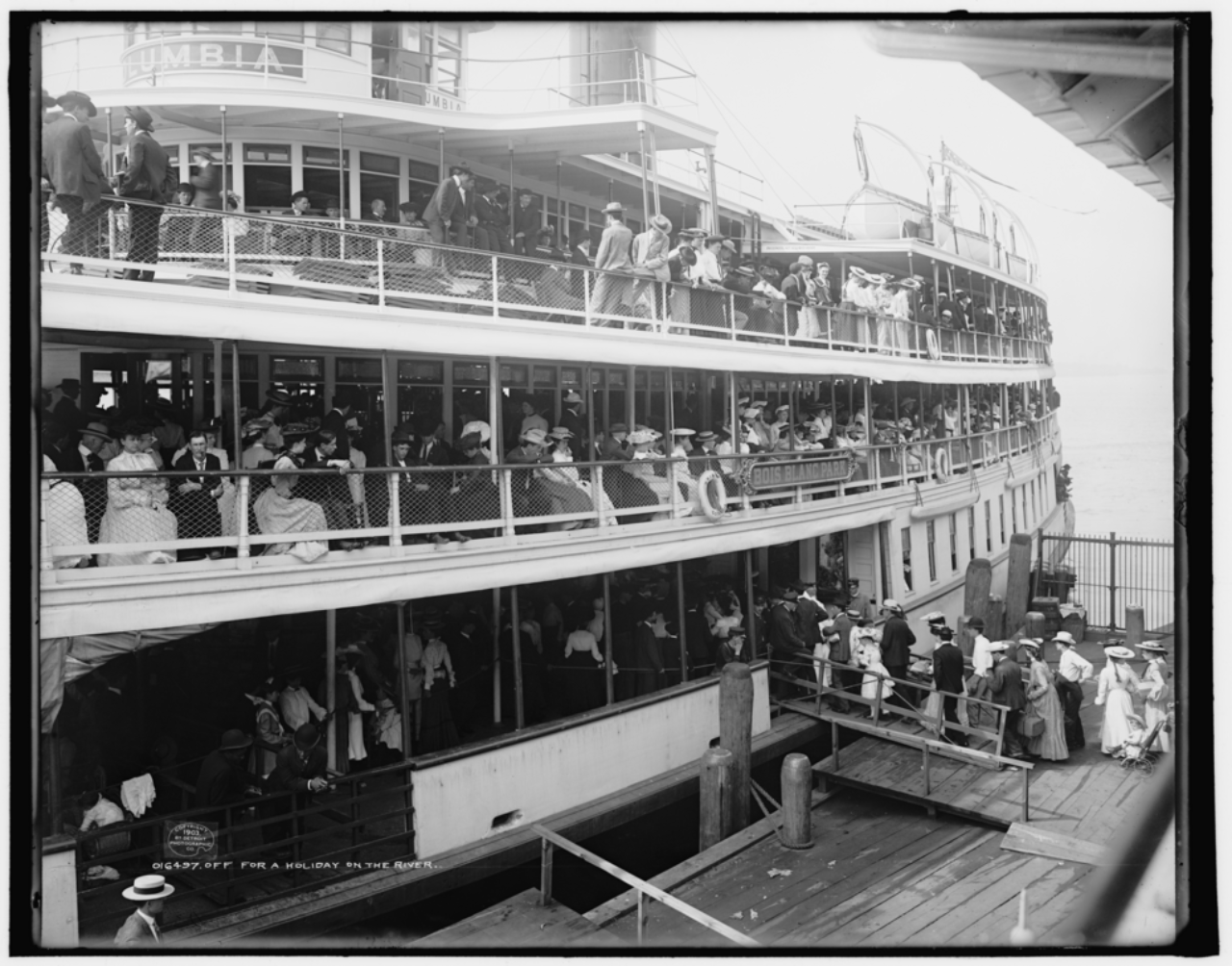 Crowds boarding the SS Columbia in Detroit in 1902, Image via the Library of Congress
ICAA:
What is the project's current status, and what's next for the SS Columbia?
LM:
This summer, we are launching a series of events that begin to tie New York State together. Buffalo, Hudson Valley and New York City artists and cultural organizations will partner on programs that highlight the richness and resources of New York State. The highlight of the series, and the first public event on board Columbia, is a site-specific theater piece created by the Buffalo-based company Torn Space Theater in partnership with the New York City-based company Temporary Distortion. The event will attract over 1,000 people and will involve 25 artists. See Torn Space's website for more information on the event.
To learn more about the SS Columbia project, visit sscolumbia.org.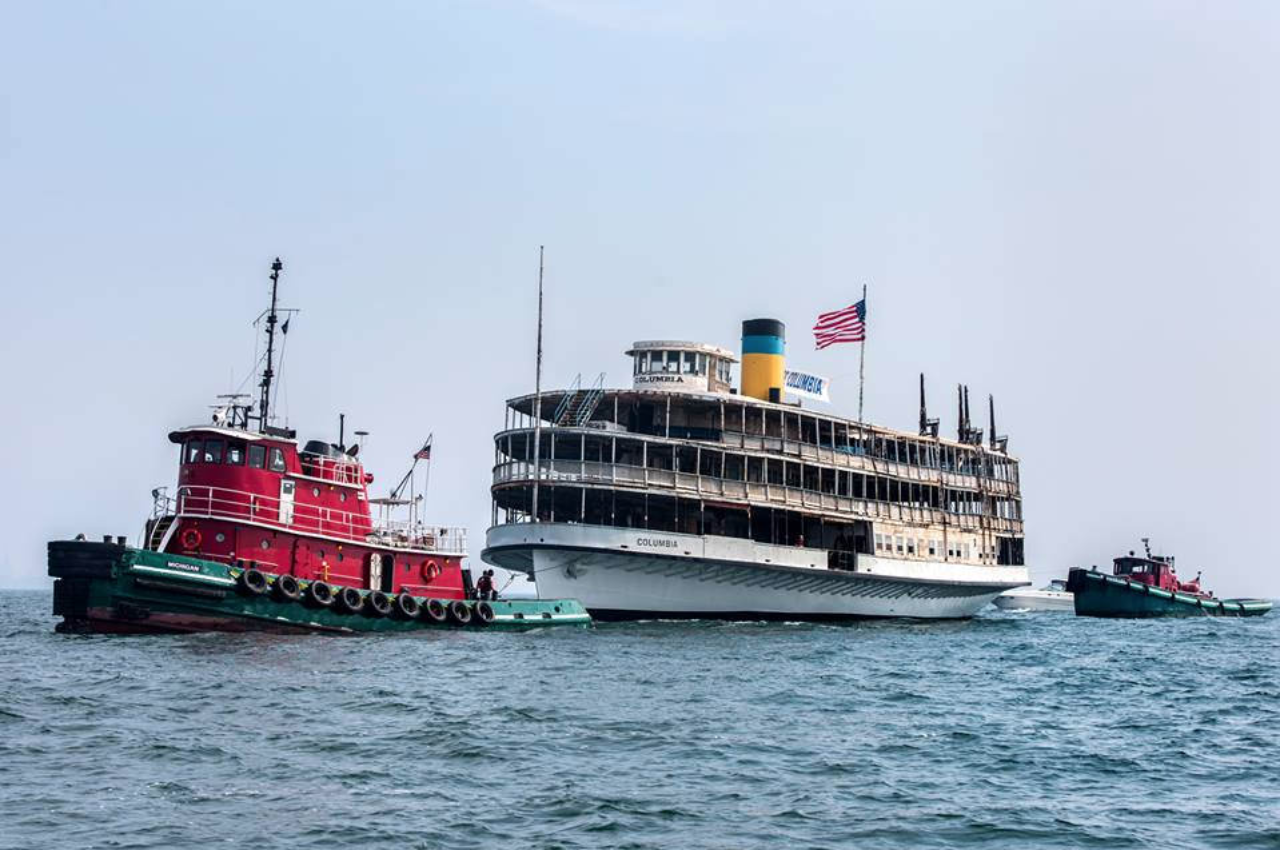 Photo by Gene Witkowski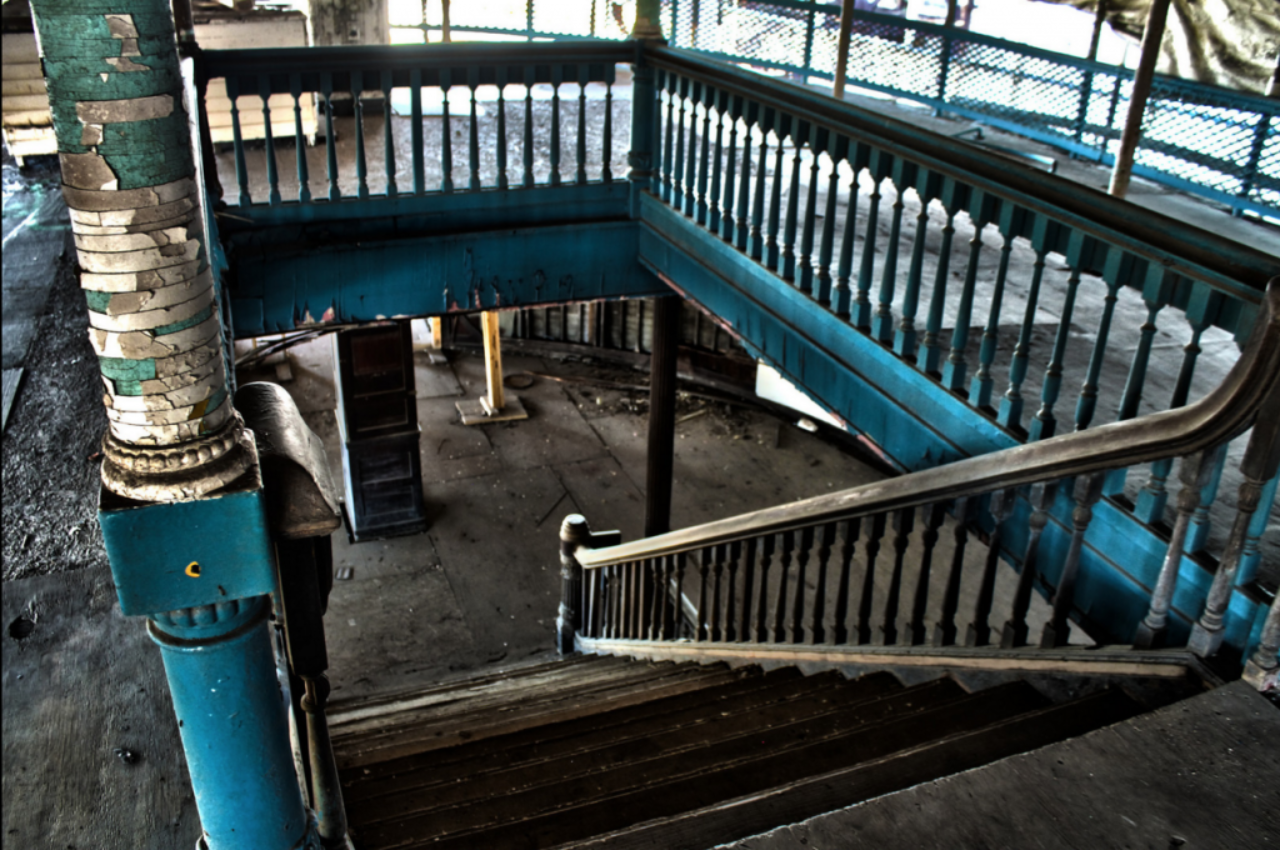 Photo by Joe Gutt