Architect John Simpson on Sir John Soane's Dulwich Picture Gallery
Editor's Note: The ICAA is pleased to commence a new blog series, "My Favorite Building," highlighting examples of classical and traditional architecture, art, and design that inspire leaders in the field. The inaugural post in the series was written by John Simpson, Principal at John Simpson Architects and upcoming speaker at the ICAA's 16th Annual McKim Lecture on March 1st.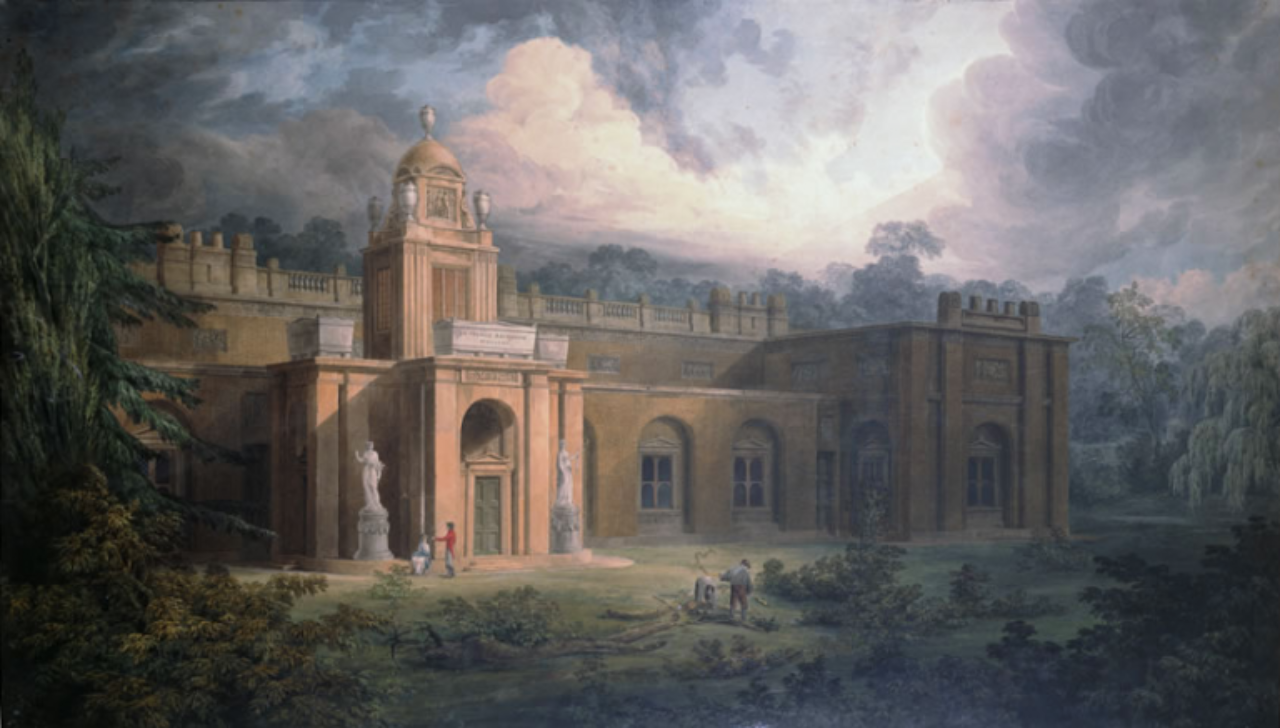 One building that has always greatly fascinated me is Sir John Soane's Dulwich Picture Gallery. Built in 1812, it contains an unusual combination of picture gallery, almshouses, and a mausoleum for its benefactors Sir Peter Francis Bourgeois and his friend Noel Desenfans (who left their valuable collection of 360 paintings to Dulwich College). In his will, Bourgeois requested that 'some little nook of the chapel be set apart' for the body of his friend Noel Desenfans and that of Mrs. Desenfans. In addition, he specified that his friend Sir John Soane should be the architect.
Judging by the number of drawings, sketches, and perspectives that survive in his Museum at Lincoln's Inn, Soane clearly approached this commission with a great deal of enthusiasm — enough to overcome significant difficulties with the College Governors who rejected eight of his schemes before they settled upon a design. The project was also nearly abandoned due to a lack of funds, which put enormous pressure on Soane to provide value for money. The Dulwich Picture Gallery, which Soane described as being designed "in a plain and substantial manner," was built largely of brick; this was a very courageous choice of material at a time when it was considered that a public building, as this was, should be built of more lavish materials such as stone.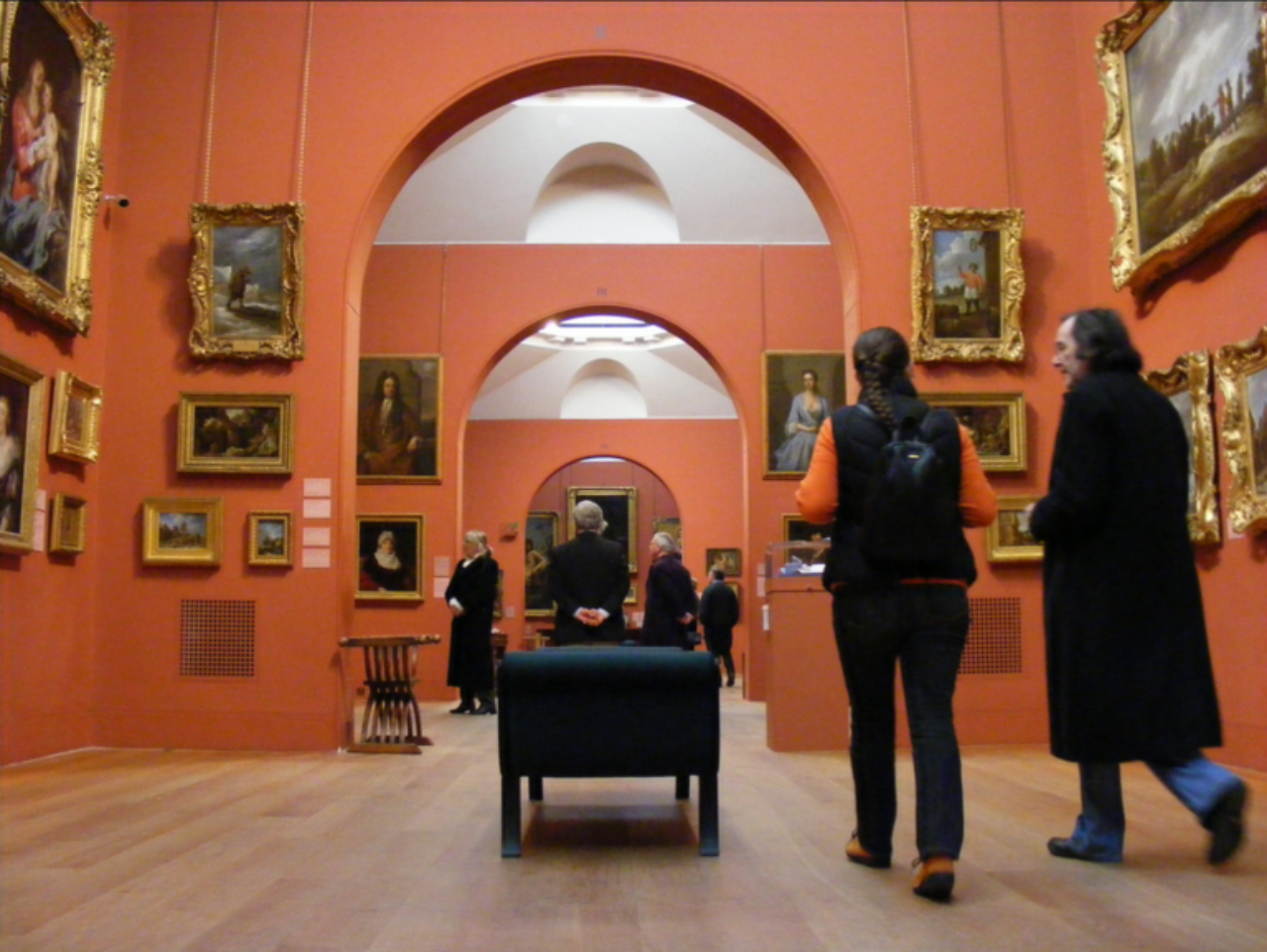 These issues seem to have honed Soane's skills all the more to produce a building, which as it turned out, is one of his great masterpieces and a building well ahead of its time. The Dulwich Picture Gallery was the first art gallery in Britain to be built as a public building and its long lofty top lit spaces with their octagonal skylights remain, even today, the model that continues to provide inspiration for the design of most gallery buildings worldwide.
Most significant of all, however, is the skillful way Soane manages to reconcile the conflicting uses inherent within his brief into a composition that works so well combining the formal and architectural with the practical and functional so that each element complements the other in a juxtaposition of the elements adding to the richness and picturesque quality of the overall design. Remarkably, despite the tight budget, the building appears to contain and reference so much that is unique and architectural.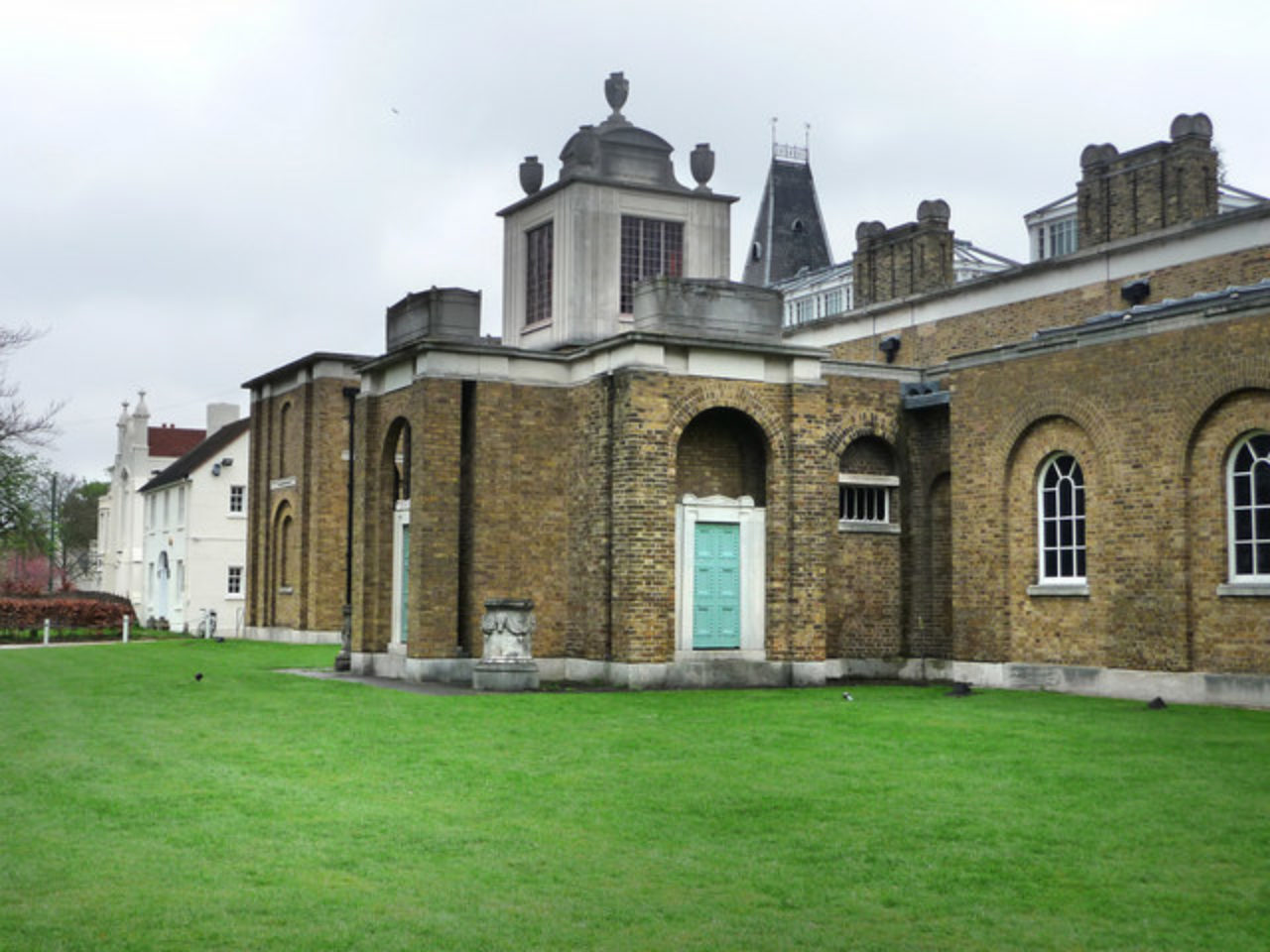 Unfortunately the almshouses have long since gone, having been converted into more gallery space, but the clever way in which Soane combines the gallery and the mausoleum is still there for all to enjoy. Instead of the mausoleum being a sombre affair at one end of the building, he turns it into an enticing architectural feature around which the composition of the exterior architecture and the internal organization of the building revolves. It is visible as you enter the building defined as a rotunda (or tholos) by eight Greek Doric columns and naturally lit from above by a large lantern using one of Soane's favorite architectural devices – amber glass – so as to be a space brightly lit and one in which the sun always shines.