Endurance of Pencil Rendering
In a two-part studio course, ICAA instructor Joseph Zvejnieks shared his expertise on the minimalistic art of pencil rendering. The studio classes incorporated brief lectures and video viewing in addition to hands-on instruction.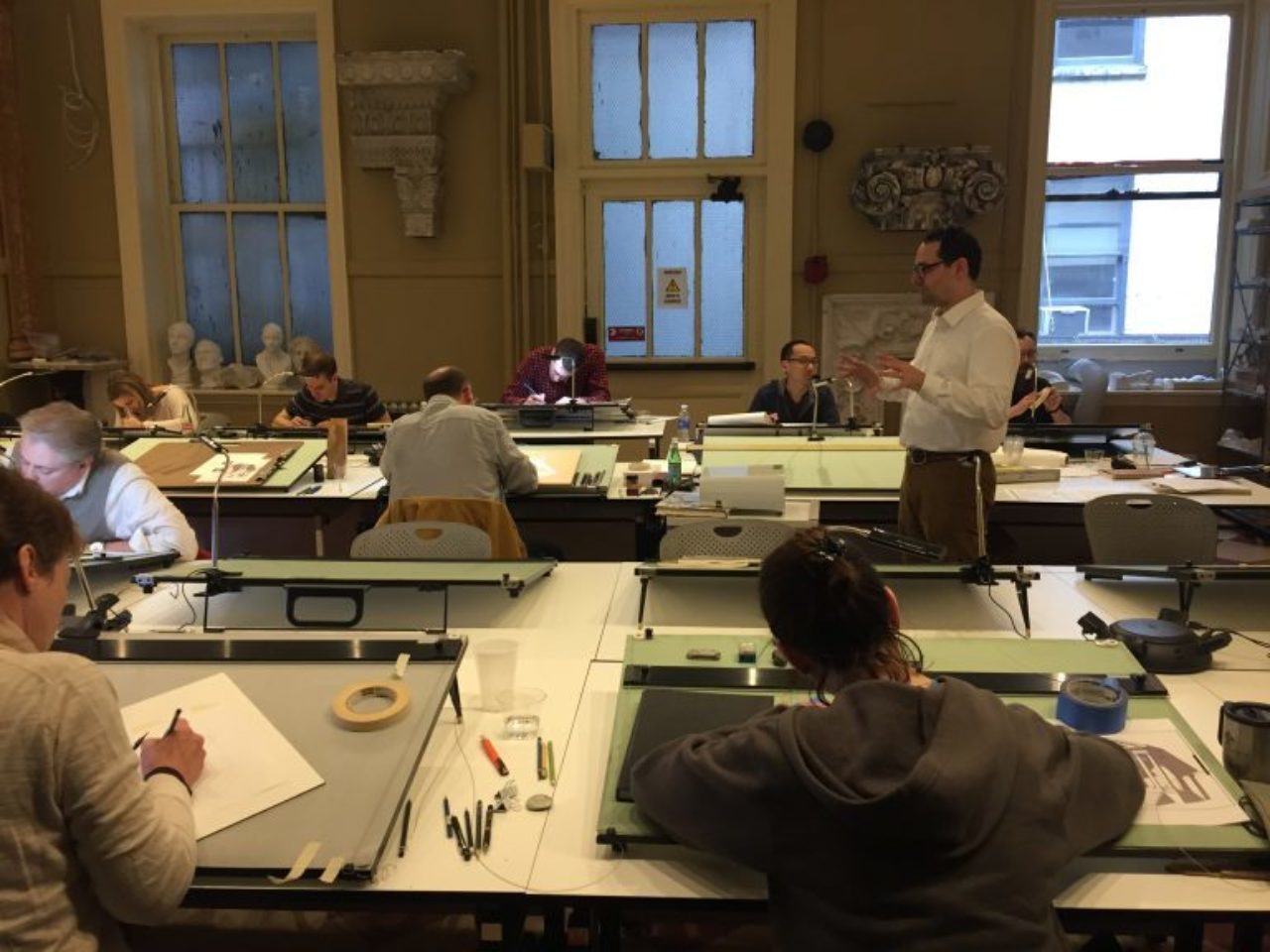 Several students expressed that pencil renderings had all but died at their firms and they hoped that in learning a new skill they could preserve the art to a small degree. The class gathered around to observe a demonstration of Zvejnieks' technique before beginning their own drawings.
Students were provided with vellum and an image to trace in the first studio class. They were tasked with the additional challenge of incorporating elements not pictured in the referent document, such as landscaping. In the second studio class, students graduated from vellum and tried their hands at drawing without the aid of trace paper.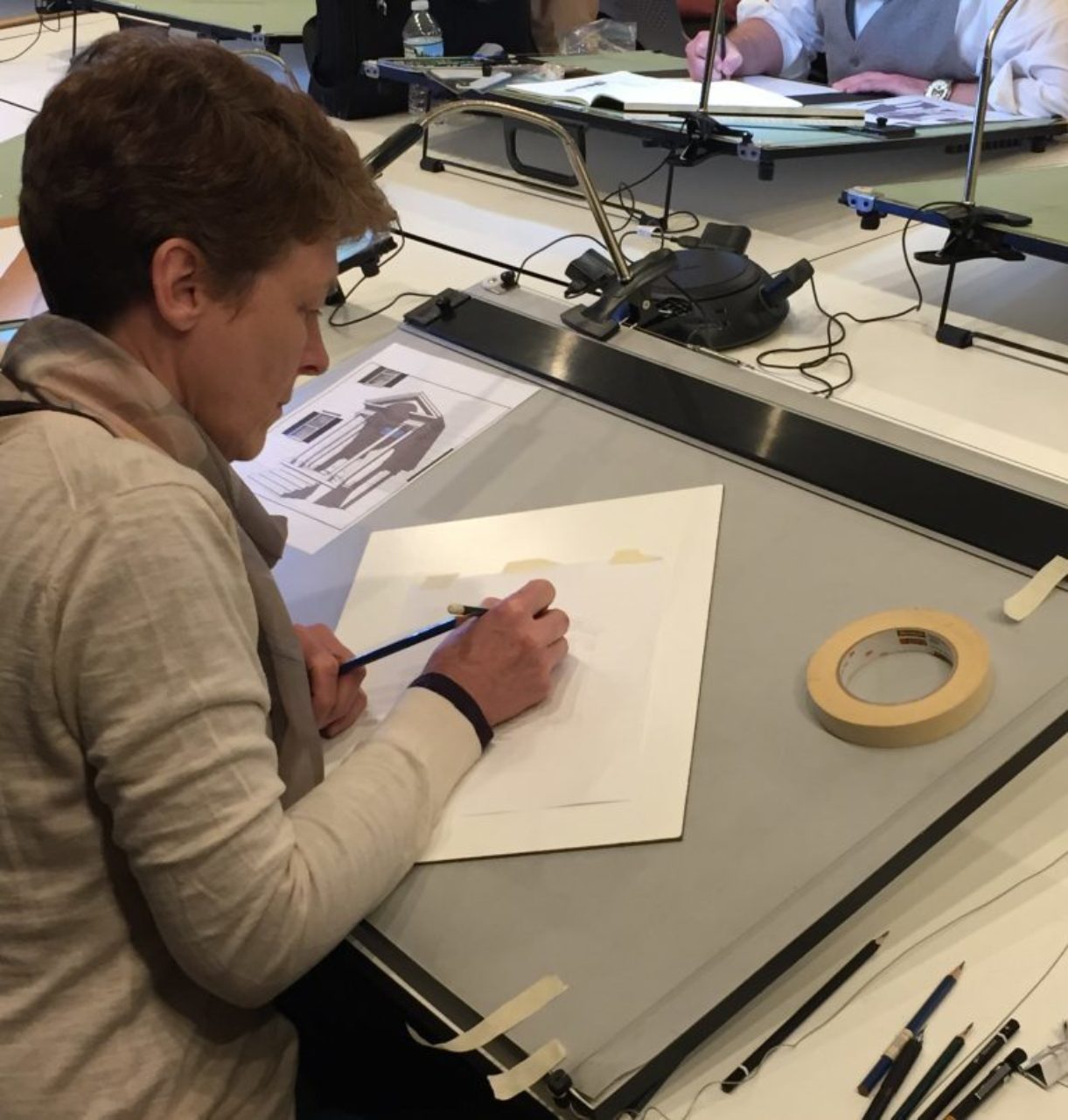 At the opening of the second studio, students engaged in a round table discussion on what struggles they had faced during the first. Avoiding perfectionism and 'photorealism' was a common theme that several voices expressed.The beautiful drawings produced by students bode well for the endurance of pencil rendering by means of a small number of dedicated practitioners.